Wondering which Citibank credit card to apply for? Citibank has quite a number of credit cards for various categories, such as cashback, rewards points, and air miles. We've put together the best Citibank credit cards from each of the categories here to help you make a decision! Read on to find out.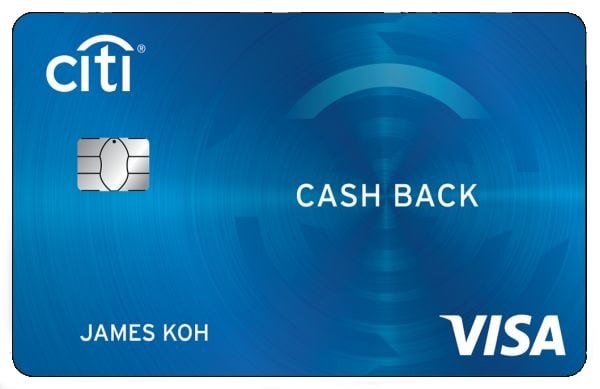 Citi Cash Back
Credit Card
Features:
Up to 10% cashback on Petrol, Groceries, Dining, & Grab - capped at RM15 per category per month
0.2% on other retail purchases - no cap
This is the perfect cash back card for the bargain hunters on their everyday expenses, as the cashback (a.k.a. 'cash back' ) earned is calculated automatically in your account, with no fuss whatsoever. No matter if you're a working professional, a stay-at-home mom, or a business owner, this card helps you save more the more you spend.
Eligibility
Minimum age of 21 years (18 years for supplementary)
Minimum income:

Cash Back: RM36,000 p.a.
Cash Back Platinum: RM60,000 p.a.
Annual Fee: RM120 or Cash Back, RM195 for Cash Back Platinum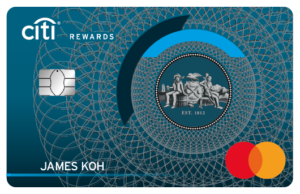 Citibank Rewards Credit Card
Features:
Earn up to 5X Citi Rewards Points:
Reduce your credit card balance with Citi Rewards Points
Access to Plaza Premium Lounge in KLIA
Personal Accident Coverage when travelling
Purchase Protection
If you're a reward hunter, Citibank's Rewards credit card is a great choice. You can get 5X reward points when shopping at participating major departmental stores and supermarkets or hypermarkets - enjoy the 5X rewards when you spend overseas too. Shopping at other types of shops or shopping categories will net you 1X reward points.
The points that you have accumulated can be used to pay off your purchases in selected categories too. Meaning you'll offset an amount of your credit balance. This is only applicable to be done via Citibank Online.
Earn Citi Rewards Points:

5X Citi Rewards Points for every RM1 spent at participating departmental stores and supermarkets/hypermarkets
1X Citi Rewards Points for every RM1 spent locally for other categories
5X Citi Rewards Points for every RM1 spent overseas
Eligibility
Minimum age of 21 years (18 years for supplementary)
Minimum Income Requirement:

Visa Signature: RM60,000 p.a.
World MasterCard: RM90,000 p.a.
Annual Fee: RM600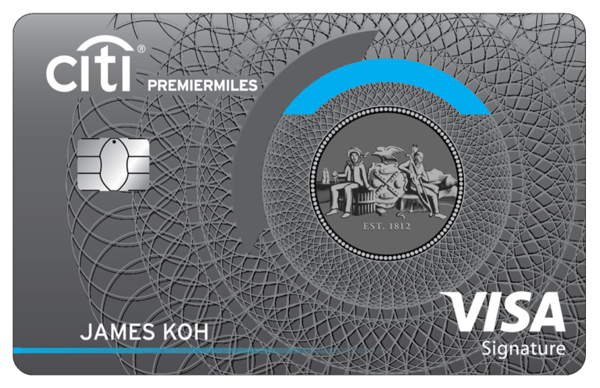 Citi PremierMiles
Credit Card
Features:
Earn PremierMiles faster
Plaza Premium Lounge access
Complimentary ride home from KLIA when you shop overseas
Citi World Privileges locally and overseas
The Citibank PremierMiles credit card, you shouldn't. Citi PremierMiles credit card holders earn PremierMiles (Citibank's name for air miles) at double the overseas and selected travel spend, and the miles don't expire either. When you return from your travels, you can get a complimentary ride home too.
Earn PremierMiles faster:

1 PremierMile for every RM3 local spend
2 PremierMiles for every RM3 overseas spend and participating online travel merchant spend
10,000 PremierMiles reward every year on card anniversary upon annual fee payment

Plaza Premium Lounge access in KLIA, Penang Internationl Airport, Kuching International Airport, and Kota Kinabalu International Airport
Eligibility:
Minimum age of 21 years (18 years for supplementary)
Minimum income requirement of RM100,000 p.a.
Annual fee: RM600
Key Features of Citibank Credit Cards
These are some features that are common across most Citibank credit cards. The features aim to enhance your credit card and spending experience.
Citibank Easy Pay
The Citibank Easy Pay Plan gives you the privilege to convert your purchases into 0% monthly installments for up to 36 months, making shopping a lot more fun and affordable. This option is available at participating merchants, just be sure to inform them that you would like to utilize your Citibank credit card's Easy Pay privilege.
Here are some of the things you need to know about Citibank's Easy Pay Installment Plan:
Minimum Purchase: RM500
Tenure: 3 - 36 months (subject to Citibank & merchant)
Availability: Over 1,000 merchants across Malaysia
Application: Inform Citibank 0% Easy Pay merchant that you're making an Easy Pay Installment and your purchase will be calculated across the chosen tenure for payment.
Zero Annual Fees for 1st Year*
Enjoy zero annual fees on your first year when you swipe your card 3 times within 60 days of approval. *Applicable to certain cards only.
Citi Rewards Program
Earn points each time you spend and redeem a wide range of fantastic items!
Credit Card Cash Advance
Need urgent financing? Citibank offers you easy access to credit card cash advances from any ATMs from different banks worldwide, 24 hours a day. You must simply setup the cash advance PIN beforehand; either by making a call to Citibank or logging into your Citibank Online account.
Cash advance charges: 5% of cash advance amount or minimum RM20, whichever higher
Cash advance interest rate: 18% p.a. daily interest from total cash advance amount