喜欢吃自助餐却找不到便宜又好吃的?别担心,在吉隆市就好多间餐厅提供自助餐,而且每位不用RM100就可以享用到咯!
1. Mistasu日本餐厅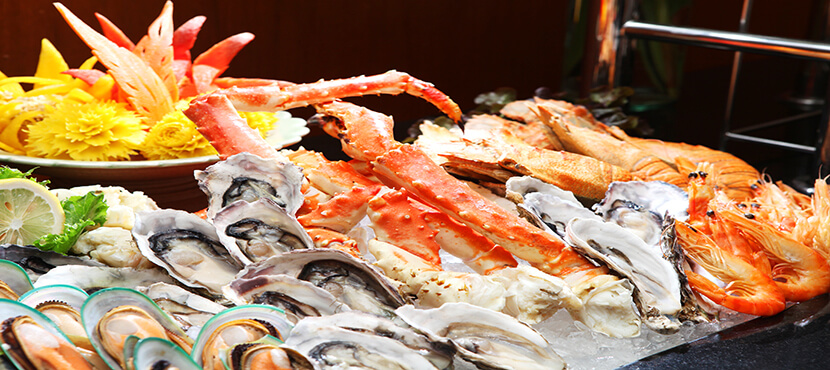 位于吉隆坡市中心 (Bukit Bintang),这间Mitasu提供生三文鱼,生蚝,铁板烧,各种日本美食还有喝不完的Sake呢。
价钱: 成人 RM64.50++; 乐龄人士RM48++
小孩 (高度101-135cm) RM 34.00++, 小孩 (高度80-100 cm ) RM 16.00++, 小孩 (高度 80cm或以下): 免费
地点: B-01, Central Plaza, No.34, Jalan Sultan Ismail, 50250 Kuala Lumpur.
联络号码: 03 – 2110 2833 or 017 – 891 2833
营业时间:
星期一至五: 午餐 (11:30 to 3:00pm), 晚餐(6:00pm to 10:00pm).
星期六,日和公共假期: 午餐(12:00pm to 3:00pm),晚餐 (6:00pm to 10:00pm)
2. Restoran Rebung by Chef Ismail
如果你在找着好吃的传统马来餐,不妨到这间Restoran Rebung试试。其中有经典的Daging Salai Masak Lemak Cili Api, Nasi Minyak, Nasi Briyani, Patin Masak Tempoyak, Rebung Perut Masak Lemak,都是受马来同胞好评的选择。
价钱: 午餐 RM40++, 晚餐 RM50++ (不包括 GST)
地点: 5-2, Aras 5, Tempat letak kenderaan bertingkat Bukit Aman, No.1 Jalan Tanglin, Taman Botani Perdana 50480 Kuala Lumpur
联络号码: 03-2276 3535
营业时间: 7:00am to 10:00pm
3. Nook Café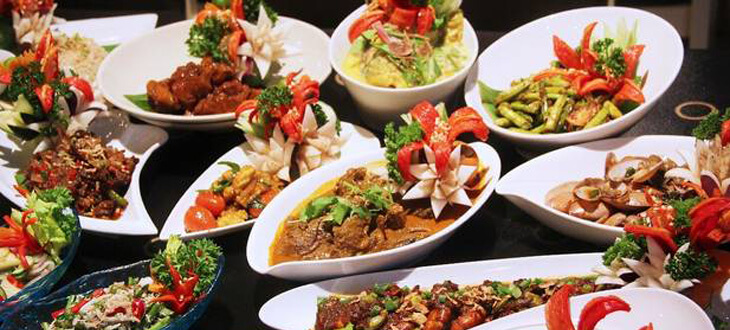 如果你以为酒店自助餐都是很贵的,那你就要看看这一间位于KL Sentral新开的Nook Café了。这间餐厅是由刚营业的Aloft酒店经营,除了有西餐之外,还包含了马来,华人和马来西亚出名的食物例如Sarawak Laksa和Wagyu Rendang。 不过如果你打算在周末去的话,记得提早一个星期预约哦。
价钱:
早餐: 成人RM58 nett,小孩 RM29 nett
午餐: 成人RM68 nett,小孩 RM34 nett.
晚餐和甜点: 成人RM45 nett,小孩 RM22.50 nett.
地点: Nook Café, Aloft hotel KL Sentral, No.5 Jalan Stesen Sentral, Kuala Lumpur 50470.
联络号码: 03- 2723 1188
营业时间: 午餐(12:00pm to 2:30pm)晚餐(6:30 to 11:30pm)
Citibank, UOB, Maybank and HSBC 信用卡可以有特别优惠哦!详情请按这里。
4. Suki-Ya
出名日式Steamboat的Suki-Ya,你可以从Sukiyaki, Miso, Shabu Shabu 或Kimuchi的汤底选出两种,吃完后再配上他们的绿茶或巧克力冰淇淋,那就完美啦。不过,谨记你只有两个小时的时间哦。
价钱:周日午餐 RM31.90, 周末 RM33.90;晚餐则是 RM39.80 而小孩收半价。
联络: 请看这里。
营业时间: 11:30pm to 10:00pm
5. Kanpai Japanese BBQ and Bar (Japanese BBQ Buffet)
Steamboat不合你口味的话,不如试试日式烧烤吧。这家日本烧烤店提供了自助式烧烤,喜爱你牛肉的朋友一定要到这里试一试他们家的烤牛肉。
营业时间: 12 PM to 12 AM
地点: 133 Jalan Radin Bagus, bandar Sri Petaling, 57000 Kuala Lumpur.
价钱: RM35+
联络: facebook.com/KanpaiJapaneseBbqBar
6. Dim Sum Buffet at Meisan Restaurant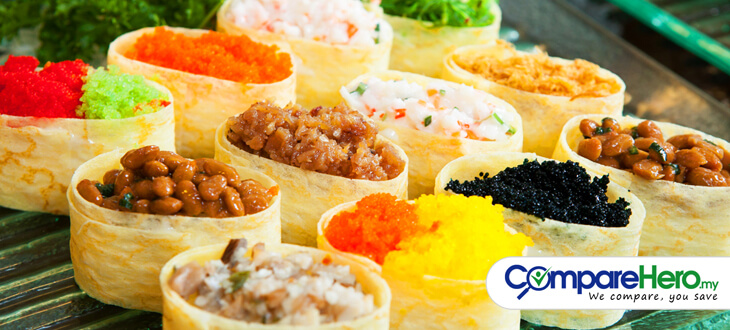 喜欢喝茶,吃点心的朋友就要来这里,无限量的品尝好吃的烧卖和虾饺。如果你有马来同胞的朋友想吃点心的话,哟可以到这间餐厅因为他们获得了Jakim派出的Halal认证,所以穆斯林的顾客也可以安全的在这里进餐。
价钱: 成人RM48 nett,乐龄人士和小朋友则是 RM35nett
地点: Meisan Restaurant, Quality Hotel, Jalan Raja Laut 50750 Kuala Lumpur
联络号码: 03 – 2614 8000
营业时间: 每天 9:00am to 3:00pm
7. Pasta Buffet at Secret of Louisiana
意大利面发烧友一定要来着一间餐厅,来吃尽他们的意大利面,蘑菇汤,撒拉还有各式的西式小菜。从Beef Bolognese, Chicken with Olive, Carbonara Chicken, Creamy Pesto White Fish, 到 Fusili Chicken Lasagna,这些都是必点的意大利面哦。
价钱: RM21.90 (10% service charge excluded)
地点: D01-01, Jalan SS7//13A, Plaza Kelana Jaya, 47301 Petaling Jaya
联络号码: 03 – 7875 5230
营业时间: 午餐(11:30am to 3:00pm),每逢星期一至五。
8. The Noble House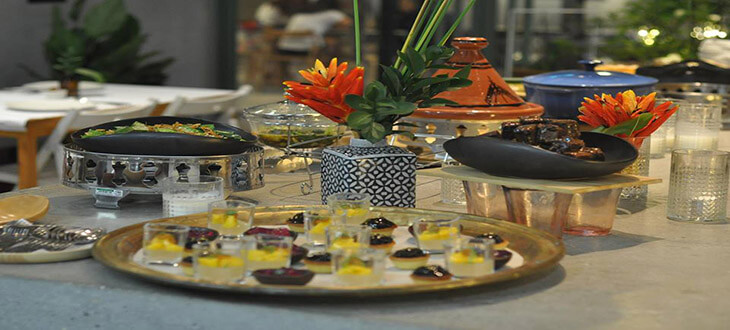 这家出名广东菜的餐厅虽然看起来很豪华,但是他们的自助式却非常划算,尤其是他们的拿手好菜,北京填鸭,更是攒不住口!
Price: RM45
Location: No.19, Jalan Delima, Off Jalan Imbi, 55100 Kuala Lumpur.
Opening hours: Lunch from 11:30 am to 2:30pm, only available on Sunday & Public Holiday.
Website: orientalrestaurants.com.my
别忘了用有现金回扣的信用卡去哦,这样可以省更多!还没有?来这边比较并申请吧!
3X Timeless Bonus Points for Overseas spend
2X Timeless Bonus Points for Grocery, Petrol & Utility spend & 1X for Other spend

Cash advance withdrawal up to 100% of your credit limit