Here are some tips to take note of before renewing your car insurance to help you get the most value for your money and adequate coverage for your needs.
As a car owner, you may already know that come 1st July 2017, premium pricing for Motor Comprehensive, Motor Third Party Fire and Theft will be liberalised. This means that the premium on car insurance will be determined by individual insurers and Takaful operators. Currently, the insurance premium is based on the Tariff as set by Bank Negara Malaysia.
Moving forward, the premium for car insurance will take into account broader risk factors that are said to motivate fairer pricing, better innovation tailored to consumer needs, along with improved services. However, it could also work the other way around, which means car insurance can end up being more expensive.
Related: Why De-Tariffication Will Make Your Car Insurance More Expensive
In the meantime, here are tips you should know before buying or renewing your car insurance.
1. Type of coverage
How comprehensive should your car insurance be? Did you know that you could potentially under-insure or even over-insure your vehicle? Before deciding on the type of car insurance and coverage for your car, make sure you understand what is covered within the standard car insurance, which includes:
Your own death or body injury
Your liability against claims from your passenger;
Theft of non-factory fitted vehicle accessories (e.g. car stereos, leather seats, sports rims) unless otherwise declared.
Depreciation, wear and tear, mechanical or electrical breakdown failures or breakages
Loss or damage from an act of nature e.g. flood, landslide (unless you sign up for additional coverage with extra premium)
To make sure you don't over-insure or under-insure your car, you need to know the market price of your car. A quick way to determine the current value of your car is by using the free MyCarInfo portal.
If you insure your vehicle at an amount lower than its current market value (under-insured), this means you will be considered self-insured for the difference that could arise in the event of accidents. If you insure your vehicle at a higher amount than its current worth (over-insured), the maximum compensation you will receive is the actual market value of the vehicle, and not the amount you insured it for.
Related: 3 Main Types of Car Insurance Coverage (And What They Actually Cover)
2. No Claim Discount (NCD)
This is an important element of car insurance that you must know about. Do take note that your NCD is tied to your name, and not to your car. The more years you don't make any claims from your car insurer, the more discounts you get to enjoy, hence its name the No Claim Discount.
Let's say you want to change your insurance provider. But you're thinking you've already collected all of those NCD over the years. Don't worry, you can get it transferred. First, you need to terminate your existing car insurance, and then ask for an Endorsement letter. The insurance company will give you a letter endorsing your NCD. Then, bring the letter to the new car insurance provider to get your no claim discount.
Additionally, if you are involved in a minor accident and your car has minor damages, consider fixing it with your own money if you can afford it. This is to avoid losing your NCD over minor claims. Once you claim your insurance, your NCD drops down to zero and you be able to enjoy any discounts when you renew your insurance the next time.
Related: How To Calculate Car Insurance Price In Malaysia
3. Adds on: should you or should you not?
For coverage in the event that your car gets caught in a flood or a fire, to even damages from rioting – there are various car insurance add-ons available in Malaysia. But, do you really need the add-ons? What type of add-ons should you get for your car?
It can depend on your driving practices and your location. For example, if you live in the northern states of Malaysia such as Kelantan that is prone to flooding, you should consider getting the flood coverage add-on. Windshield coverage is recommended in general. For example, in the unfortunate event that your car windshield gets hit by a flying object or even a small stone, it may crack. With the windshield add-on, you can claim this from your insurance with no effect on your NCD as it is part of your coverage plan.
See also: 5 Types Of Car Insurance Add-ons (& Whether Or Not They're Worth Getting)
4. Length of coverage
Car insurance requires a minimum coverage period of 12 months. You may decide you want to renew it for only 6 months because you intend on selling your car in the near future. What happens then? This is only doable when you have an existing policy. You can ask your insurance provider for an extension of 6 months, but remember extensions can only be done with your existing car insurer.
5. D.I.Y or Go to An Agent?
With an insurance agent, all you have to do is provide the agent with the necessary information (such as your car chassis and engine number), and make the payment. Then everything else with be handled by the agent. The cost will be determined by the current value of your car and the type of coverage you choose to take. Usually, your agent will also renew your road tax, and then deliver it to you. However, this method may cost more than if you were to go to a car insurance provider directly because the agents will take a percentage.
If you want to save money when it comes to your car insurance, it's best that you do it yourself. You can go directly to an insurance provider, or even do it online through MYEG. If you go directly to an insurance provider and do it yourself, you get to enjoy a discount of about 10%.
Another option you can consider for a hassle free process when renewing your car insurance is by using the newly launched GetCover app. The app is secure and was launched under the supervisory guidance of Bank Negara Malaysia's Fintech Enabler Group.
GetCover provides a simpler way to renew vehicle insurance by providing a platform of insurance aggregator, with all transaction made through trusted and secure system. Among the insurance product providers offered by the app are Zurich Insurance & Takaful, MPI Generali and LonPax. They will be expanding to provide more insurance providers soon.
Another benefit offered by using GetCover is that a copy of your insurance is accessible through the app. This means you can have the certificate of insurance, policy schedule and other important insurance details even while you are on the go.
The app is free to use and downloadable for both Android and iOS platforms. You'll only have to pay for the cost of the motor insurance and road tax renewal.
Related: How To Claim Your Car Insurance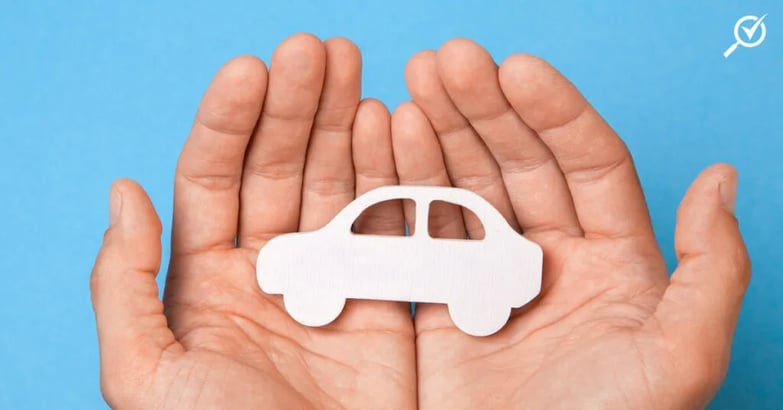 Click here to purchase or renew your car insurance and get eVouchers worth up to RM200 for FREE!