Renewing car insurance is one of those routine things Malaysians do annually, but do you really know how it works or what it means to have car insurance?
What is car insurance?
Well, car insurance is designed to protect you financially against the risk of getting involved in an accident and having to pay a huge lump sum of money over the physical damage and vehicle repair costs.
Before Bank Negara announced the liberalization of the car insurance sector, which will take effect on 1 July 2017, local auto insurance was once standardized with the same price and coverage details.
While the outlook of car insurance after liberalization comes into effect is still unclear, you might want to familiarize yourself with the types of car insurance in Malaysia and your claim entitlements in different scenarios.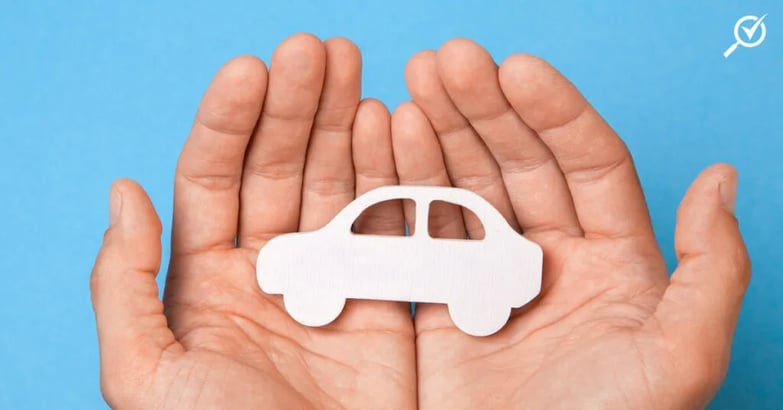 Click here to purchase or renew your car insurance and get eVouchers worth up to RM200 for FREE!

In general, there are three types of car insurance available:
1. Third party coverage
This is the most basic and common car insurance bought by car owners as it is mandatory to have this type of car insurance for every vehicle. Having this insurance coverage allows car owners to be protected from having to pay the damages of another car in the event of an accident.
2. Third-party, fire, and theft coverage
Other than third party coverage, the car owner will be entitled to claim for their own vehicles damage caused by fire or theft.
3. Comprehensive coverage
Car owners are entitled to claim not only for a third party's physical and vehicle's damage repair costs but their own as well. On top of that, they are entitled to fire and theft coverage too. Usually, car owners of expensive vehicles will sign up for this type of insurance plan.
Related: 3 Main Types of Car Insurance Coverage (And What They Actually Cover)
Here is a better view of the three types of car insurance in Malaysia:
Third party cover
Third party, fire & theft cover
Comprehensive cover
Liabilities to
third party for:
- Injury
- Death
- Property loss/damage
Yes
Yes
Yes
Loss/damage to own
vehicle due to accidental
fire/theft
No
Yes
Yes
Loss/damage to own
vehicle due to the accident
No
No
Yes
Liabilities to driver &
the passenger of their own vehicle
(property, bodily Injury,
death)
No
No
No
However, you need to know that your standard motor insurance policy DOES NOT cover:
Your own death or bodily injury;
Your liability against claims from your passenger;
Theft of non-factory fitted vehicle accessories (car stereos, leather seats, sports rims, etc.) unless otherwise declared.
Consequential loss, depreciation, wear and tear, mechanical or electrical breakdown failures or breakages; and
Loss/damage arising from an act of nature e.g. flood, landslide (unless you sign up for additional coverage with extra premium)
Who are the providers?
There are 32 car insurance providers in Malaysia as listed below:
ACE Jerneh Comprehensive Motor Insurance
AIA Comprehensive Private Car Insurance
AIG Comprehensive Motor Insurance
AXA Affin Comprehensive Motor Insurance
AXA Affin SmartDrive
Allianz Comprehensive Motor Insurance
AmGeneral Private Motor Insurance
Berjaya Sompo Private Motor Insurance
CIMB Motor Insurance
Citibank SmartDrive
Easy by RHB Easy-Insurance Kasih Motor
Etiqa Comprehensive Private Car Takaful
HSBC Comprehensive Car Insurance
Hong Leong Comprehensive Motor Insurance
Kurnia Comprehensive Motor Insurance
Liberty Comprehensive AutoStar
Lonpac Comprehensive Private Vehicle
MAA Takaful Comprehensive Motor Coverage
MPI Generali Comprehensive Private Car Insurance
MSIG Comprehensive Motor Insurance
Maybank Comprehensive eMotor Takaful
Overseas Assurance Comprehensive Motor Insurance
Pacific Comprehensive Motor Insurance
Pacific and Orient Comprehensive Motor Insurance
Progressive Comprehensive Motor Insurance
QBE Private Car Comprehensive Insurance
RHB Comprehensive Private Car Insurance
Takaful IKHLAS Comprehensive Commercial Vehicle Insurance
Takaful IKHLAS Comprehensive Private Car
Takaful Malaysia Comprehensive myMotor
Tokio Marine Comprehensive Motor Insurance
Zurich Comprehensive Motor Insurance
How do you buy car insurance?
So, if you are shopping for a new car insurance plan, or looking for a renewal, you can either visit these providers' websites or visit Pos Office Malaysia branches near you to buy your car insurance and road tax.
You can use this tool to estimate your car's market value and then use the figure to estimate the car insurance premium you need to pay based on your criteria using this calculator. Every year, you have to renew both car insurance and road tax by visiting JPJ offices, post offices, or do it online with us here. (You are not allowed to renew road tax without renewing your car insurance policy.)
You are entitled to enjoy No-Claim-Discount (NCD) from your car insurance premium every year if you do not claim any incidences within that year from your insurance provider.
NCD table
| | |
| --- | --- |
| Time | NCD |
| First Year | 25% |
| Second Year | 30% |
| Third Year | 38.33% |
| Fourth Year | 45% |
| Five Years and Above | 55% |
Four simple steps in claiming third party insurance (if accident was not your fault)
Make a police report within 24 hours of the incident to enable you to claim from the other party's insurance company.
Send your vehicle to the panel workshop of the other party's insurance company.
Appoint a vehicle Independent Licensed Adjuster on your own or through a workshop to help evaluate the total cost of the damage and also the loss of use (CART) to get compensation for not having a car over the period your vehicle is under repair.
You will have to pay for the damage first. Then send these documents to the other party's insurance company:
Original copy of the police report made by you
The Keputusan (Result) report issued by the police department
Copy of your NRIC
Copy of your driver's license
Car registration card
Adjuster report including bill of repair cost for your car (or your damaged property)
Photo if any, of the damaged car (or property)

Note: The other party will claim from your insurance company if it was your fault in the accident.
By now, you should have a better understanding of what a car insurance means to you and where to get one. If you want to know more, check out our articles and leave your question in the comment section!