* Updated Nov 21, 2019
Having a credit card can be a boon, especially when you are strapped for cash and you need to make important payments. However, the wrong credit card can do you more harm than good. Therefore, identifying the best credit card for your income level is vital to prevent yourself from ending up neck deep in debt.
To save you the trouble, we've done all the hard work on your behalf and compiled the best credit cards for Malaysians across various income groups – from RM24,000 per annum right up to more than RM100,000 yearly.
Best Credit Cards for Yearly Income of RM24,000 – RM48,000
Citi Simplicity+ Card – minimum annual income requirement: RM24,000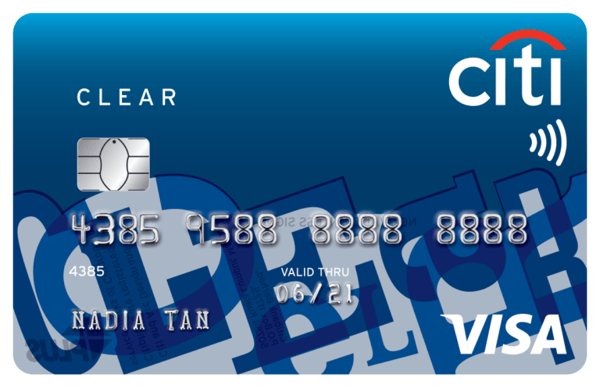 Being one of the most prestigious financial institutions worldwide, it should not be surprising that the bank offers one of the best credit cards available today. One of the best benefits that this card offers is 10% interest back on purchases and cash advances every month when you pay at least the minimum monthly due amount on-time.
Befitting its name, the card offers added simplicity for users whereby the rebates will automatically credited in the upcoming month's statement.
Another reason to consider applying for this card is Citibank's renowned exclusive deals programme, Citi World Privileges, which allows users to enjoy special deals and discounts locally and in 95 other countries.
Maybank 2 Gold Cards – minimum annual income requirement: RM30,000

As one of the country's oldest and most established banks, it's not surprising that Maybank's credit cards are featured on this list. Coming in a pair, Maybank's 2 Gold Cards consist of an American Express and a Mastercard credit card.
The Amex card gives users 5% Cash Back for all purchases (except for government bodies and utilities) on weekends (capped at RM50 per month), which are plus points to consider – especially if you are often out and about.
If you are just starting out in your career, these cards are a great option to apply for because of its zero annual fee – making them great introductory credit cards for mid-income earners.
Maybank Petronas Visa – minimum annual income requirement: RM30,000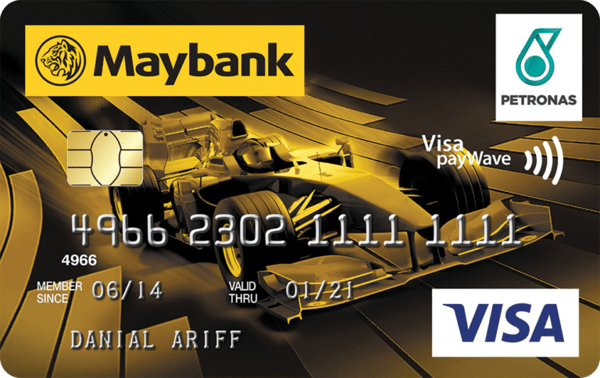 As far as rewards points go, this card is one of the best cards to have. The card offers up to 8x rewards points on weekends and 5x on weekdays per RM1 spent at Petronas petrol stations nationwide. Moreover, you can also use the accumulated TreatsPoints (rewards points) to redeem for Petronas petrol vouchers, enabling to save more on fuel!
This card is most ideal for individuals who are often on the road, as they can take full advantage of it to redeem TreatsPoints while refueling at Petronas petrol stations.
Meanwhile, the card offers 8x TreatsPoints for groceries purchases every weekend and a lifetime annual fee waiver.
Best Credit Cards for Yearly Income of RM48,000 – RM96,000
Standard Chartered WorldMiles World MasterCard – minimum annual income requirement: RM90,000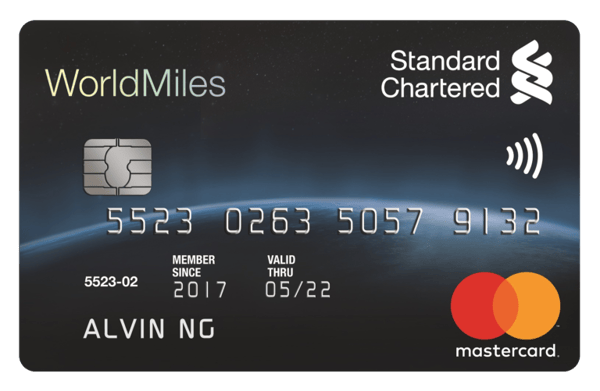 If you are a globetrotter, then this card is the one for you. This card grants its holders a myriad of travel privileges, including unlimited access to the Plaza Premium Lounges when you travel internationally, enabling you to indulge in the best luxuries that KLIA and KLIA2 have to offer.
This card also enables you to collect 4.5 WorldMiles points for every RM3 spent overseas, which in turn can be converted into AirMiles for your preferred frequent flyer programme.
AmBank BonusLink Visa Signature – minimum annual income requirement: RM80,000
Are you always on the hunt for the best entertainment events and the trendiest dining spots? This card was created for you to live life to the fullest. First off, you'll be able to collect 30 BonusLink points for every RM20 spent on Shell petrol, Parkson purchases, dining, grocery shopping, online transactions and entertainment expenditure!
By applying for this card, you'll also have complimentary access to Plaza Premium Lounge with a minimum spend of RM500 within 30 days before and/or 30 days after each lounge access. You'll also be entitled for up to RM2,000,000 worth of travel insurance.
Best Credit Cards for Yearly Income of RM100,000 and Above
Citi PremierMiles Visa Card – minimum annual income requirement: RM100,000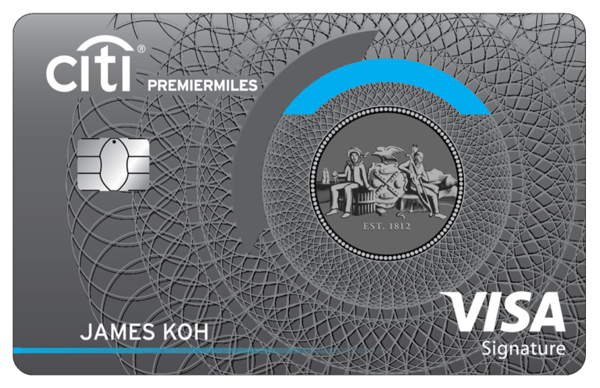 Unlimited access to Plaza Premium Lounge in Malaysia all-year round? Check.
PremierMiles points that never expire? Check.
Deals and discounts in over 90 countries globally? Check.
Travel more miles and in style with less hassle with this card. Earn 2 PremierMiles points for every RM3 spent overseas and on selected travel merchants such as AirAsia.com, MalaysiaAirlines, Agoda.com, AirBnB, Cathay Pacific Airlines, Expedia.com, Singapore Airlines, and Traveloka.com.
Moreover, as a Citi PremierMiles cardholder, you'll be rewarded with 10,000 PremierMiles every year on your card anniversary upon paying your annual fee. Best of all, these rewards points have no expiry period – meaning that you have your whole life to enjoy the benefits they offer.
In addition, PremierMiles can be used to redeem Frequent Flyer Program (FFP) Miles from participating airlines. For every 1,500 PremierMiles, you can redeem 1,000 FFP Miles.
With all that is said and done, you have to keep in mind that regardless of how good a credit card is, you should still use it responsibly to avoid yourself from falling into the treacherous pit of debt. If the recommendations above are not what you're looking for, you can access our comprehensive list of credit cards here!