Previously, we wrote on the benefits of having a credit card and where you can get a suitable one for yourself. You can give that article a read below:
Related: 5 Good Reasons You Should Apply For A Credit Card
In this piece, we'll be looking at what you need to qualify for a credit card as well as the process of getting one, in general. It's important to ensure you meet these requirements because if you don't and your application gets rejected, you can be barred from reapplying for about 3-6 months. However, how this is implemented and the duration of it will depend on the bank.
Now let's just say you're browsing through CompareHero.my for some credit cards and you find a couple that you like. What's next?
1. Make sure you meet the salary requirements
First things first, before you click that 'Apply' button, ensure that it's the right card for your salary bracket. It goes without saying that if you apply for one that has a higher income requirement than what you're earning, your application will be rejected.
Some cards require a monthly income of RM2,000 while for others, it can go up to RM5,000. To make your credit card search on CompareHero.my easier, you can filter cards by annual income. This way, you can just look through cards you're eligible for.

2. You'll have to have a good credit score
Besides having a steady income stream, you'll also need to prove that you're good with repaying your debts. This can cover anything from smaller personal loans to more major housing or car loans.
Paying off your financial obligations on time will result in you having a higher credit score, which in turn will increase the chances of your credit card application getting approved. Other things that affect your credit score include how long you've taken a certain loan for, how many loans you're currently paying off, how much you have left to pay, and so on.
Again, to avoid disappointment and lower the risk of your credit card application being rejected, check to ensure that your credit score is healthy first.
Related: 6 Ways To Improve Your Credit Score
3. Age does matter sometimes
It might not seem like a big deal, but one of the main prerequisites to getting a credit card is being in the right age group.
For most credit cards, the minimum age for a principal card is 21 years, while for supplementary credit cards, you'll need to be at least 18 years old. There may be some banks or financial institutions that may have other age requirements, so to be safe, do check with them before applying.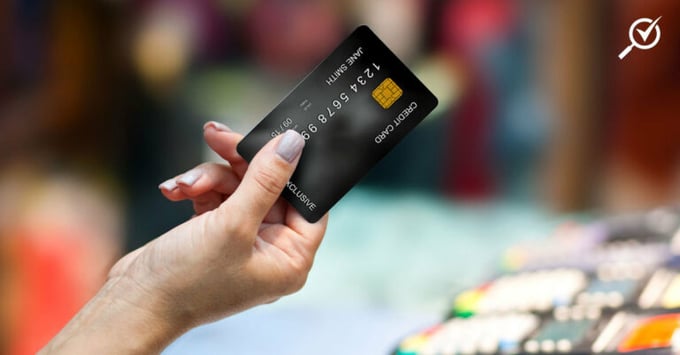 How is a credit card application processed?
So let's say you meet all the requirements set above—great! You can now proceed to apply and sit back and relax. Now what happens after you hit that 'Apply' button?
The financial institution you're applying from will double check the information on your application, and they might contact you if further details are needed. Once your application is processed, you'll hear back in a few days. You'll then find out whether it was approved or rejected.
When you apply at CompareHero.my, the process is very simple as it's made up of just two steps. Fill in your name, phone number IC/passport number and monthly income, hit send, and you're done! You will be then contacted by a customer service agent who will take it from there.
And that's pretty much all you need to know about how to get a credit card. Do note that if you apply externally with the bank itself, the process can vary from one place to another. When picking a credit card, remember to go with something that fits your budget and at the same time, gives you enough rewards.
Want to check out some exciting credit card deals that give you a free gift? Click the link below!