Find out when you should purchase from IKEA, and when purchasing from the local furniture shop is better for your wallet.
For Cheaper or Free Services
Want cheaper options for services like delivery and assembling? Opt to shop at smaller furniture shops. For example, when I bought a bookshelf from my neighbourhood furniture shop, I asked for it to be assembled and delivered on the same day. It was a done deal. Better yet, since the distance between the shop and my home was close by, I was not charged for the delivery.
As for IKEA, the home delivery starts from RM80, but that does not include assembling the furniture for you. The home delivery service is also limited to areas within Klang Valley only. To get them to assemble the furniture for you, it would cost 10% from the price of the item you purchased. You could end up paying an extra RM100 or more to have your items delivered and assembled.
Most of the items at IKEA are flat packed and designed for self-assembly. So to cut cost when buying furniture at IKEA, bring your purchases home with you instead of getting it delivered, and follow the manual to assemble it yourself. If you don't want the hassle of transporting and assembling your furniture, and the added cost, opt for smaller furniture stores. The delivery charges may be lower, and if you're lucky, you may not even be charged for assembly and delivery.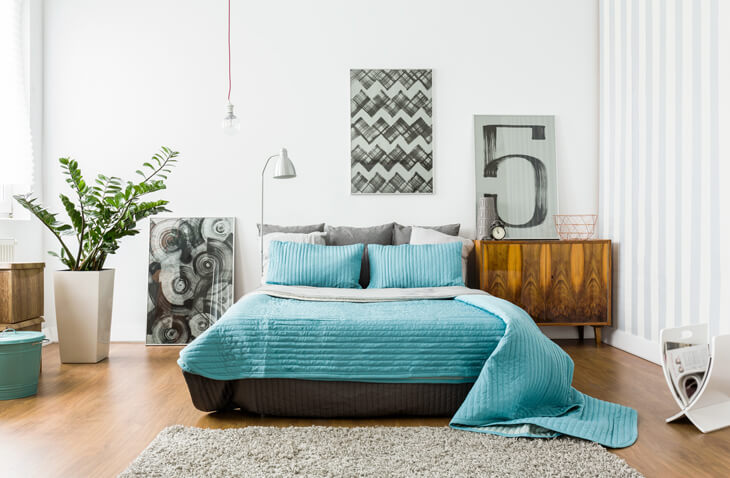 For More Options
IKEA has the upper hand when it comes to providing options in terms of price range and product range. Let's say you are shopping for a new sofa, you can choose to splurge or shop on a budget at IKEA as it can offer more options to customers. As for smaller furniture stores, your choices may be limited.
But if you don't want your home to look like an IKEA showroom (although that is not necessarily a bad thing), you may want to go furniture hunting at smaller furniture stores. These stores will carry furniture pieces that have not been massed produced, so you can have higher chances of finding one off design. Most of the smaller furniture shops also have their own factory or order their furniture directly from a factory. This means, some shops will also take custom furniture orders. So if a piece of furniture caught your eye, but it's not in the right size, you can get it custom made to your specifications.
You Pay Less, You Get Less
Be prepared to get less quality when paying less. When it comes to furniture, this means the materials it is made of will determine its value. IKEA is known for easy to assemble and flat packed furniture. However, most of the furniture are made from pressed wood, which is wood product manufactured from wood chips, sawmill shavings, or even sawdust bonded together. Compared to furniture made from solid wood, don't expect to be able to pass down furniture made from pressed wood to generations to come.
Local and smaller furniture shops usually carry furniture made from stronger, locally derived wood such as Jati, Cengal, and even Rotan, and will also be more durable.
Whether you shop at bigger chains like IKEA or smaller stores, look for furniture made with solid pieces of wood to ensure it stands the test of time. For specific pieces such as mattresses, it is advisable to skip furniture stores and go to a bedding specialty store instead to ensure quality. But remember, higher price does not always mean better quality, make sure you look at the workmanship and material of the furniture.
For Extras
Looking for a one stop place to purchase furniture and get extra services for your home? IKEA offers flexible financing options, 100 day return policy, sewing, installation, assembly and more. As for financial options, IKEA offers 0% interest instalment payment plan options for Maybank, CIMB Bank, Citibank and RHB bank. IKEA also offers member benefits, which includes discounts and special member price that can help you save money, especially if you frequent IKEA often.
Click below to compare the best credit card that helps you save and rewards you when you shop.
5x 360' Rewards Points for Dining, Departmental Stores & Overseas spend
1x 360' Rewards Points for Other spend
Smaller furniture stores are good places to shop at if you want specific, and even unique furniture pieces. However, it does not usually offer services like extended return policy, financing options and more.
So Where Should You Shop?
Ultimately, to get the best value for money when shopping for furniture will depend on what you are looking for. IKEA is the place to go if you are looking for cool designs but budget friendly furniture. If you appreciate one of a kind pieces, shop at smaller furniture stores. However, it is advisable to invest and pay more for furniture that will have to endure heavy use such as mattress, sofa and dining table.
See also: You Can Save Money by Not Wasting Food, Here's How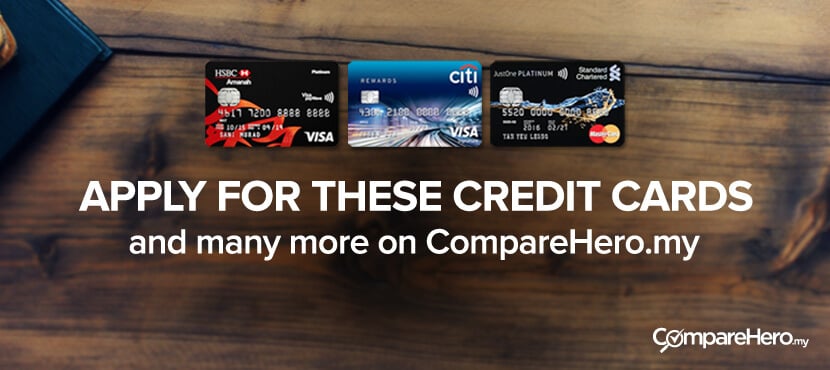 Save
Save
Save
Save
Save
Save
Save
Save
Save
Save