In this day and age, going digital would be the best option for convenience sake, as well as the safest option especially during a pandemic.
Some may shy away from owning credit cards as they would think it'll just be extra expenses going out of their pockets. But that's not the case with the Standard Chartered Smart Credit Card!
If you're a digital savvy person who's always making use of digital services and platforms, you're in luck thanks to the Smart Card. Below, you'll find 5 ways on how you could earn back some cash digitally and save more.
1. Receive 20% OFF for online shopping purchases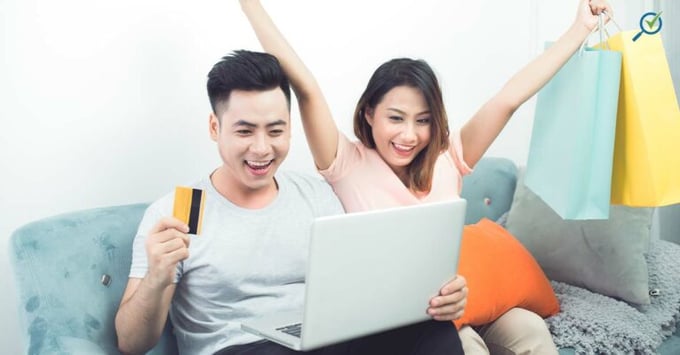 Online shopping has become the new norm. Gone are the days when customers consistently flock over to shopping malls to get their shopping essentials covered.
As a cardholder of the Smart Card, when you make any online purchases from Monday to Friday and spend a minimum amount of RM150, you'll receive 20% OFF from your total bill.
The discount is only offered to selected merchants based on the day itself:
Monday: Shopee
Tuesday: Lazada
Wednesday: Taobao
Thursday: Zalora
Friday: HappyFresh
2. Get RM8 off your online meal deliveries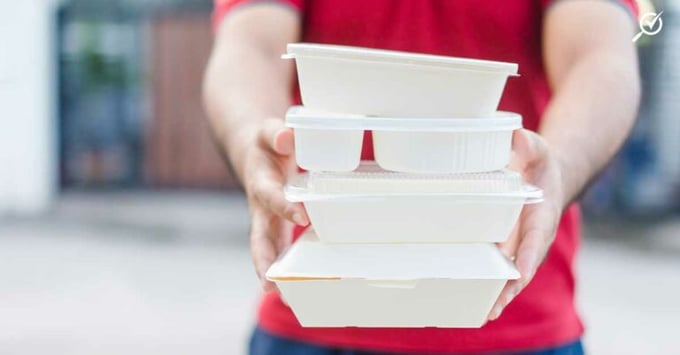 While dining in may be the most preferred option, it's near to impossible to do so in this current pandemic. Online food deliveries have been on the rise ever since 2020.
Food deliveries aren't the cheapest option around since you'll have to pay for the takeaway containers as well as delivery fees. But with the Smart Card, you'll get RM8 off FoodPanda or Grabfood online delivery expenses.
Since most of us have been working from home, online meal deliveries are the easiest and safest option. Check out the details here.
3. Gain rewards in the form of cashback with your e-wallets
Times have changed, this generation nowadays are ditching their physical wallets and going digital with opting for e-wallets instead. Almost every outlet allows customers to pay using GrabPay or Touch 'n Go as it makes it easier since it only involves their handphones.
If you joined the bandwagon and have been using e-wallets to pay for your expenses, you'll get to save more with the Smart Card. When you top-up your e-wallet with the Smart Card, you'll be receiving 30% cashback in return. Imagine if you pay with your normal cash instead - there's no cash being returned back to you at the end of the month!
The cashback applies to the following e-wallets: Boost, FavePay, GrabPay, Touch 'n Go
4. Get 30% cashback for e-commerce spendings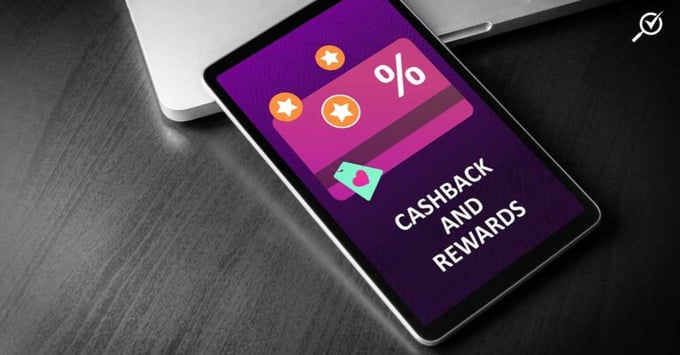 With most of us working from home now, expenses may go up trying to make a comfortable, productive environment.
More people are purchasing furniture or electronics to create a better working environment from online marketplaces such as Lazada and Shopee. Even daily essentials such as your regular coffee packets that you regularly purchase from grocery stores are all being done online.
Thankfully, since most of us are making all our purchases online, with the Smart Card, you'll earn up to 30% cashback for all your purchases under the following e-commerce merchants (excluding Lazada Wallet/ShopeePay transactions): Lazada, Shopee, TaoBao and Zalora.
5. Enjoy 6% cashback for online entertainment
No cinemas, theme parks, go-karts or karaoke joints to satisfy our entertainment needs for the past year up to now. Hence, we're forced to find ways on how to have fun while staying at home.
Though you may have already subscribed to a streaming service so you could watch all your favourite TV shows and movies online, you'll be glad to know the Smart Card also rewards you with 6% cashback for online entertainment, applied to selected participating merchants only.
If you subscribe to any of the merchants below, you'll save more by earning back up to RM20 every month.
Gaming: PlayStation, Steam
Streaming Service: Astro, Netflix, iQIYI
Music Streaming Service: Joox, Spotify
A monthly minimum of RM1,000 is required to earn cashback
However, to receive the 30% or 6% cashback, you'll have to spend at least a minimum amount of RM1,000 for each category. It's not a high requirement, so you wouldn't need to spend a huge sum of money just to maximise the benefits of the Smart Card.
Do take note that the maximum cap of cashback for e-wallets & online shopping is RM30 whereas digital entertainment spendings is RM20, meaning you can earn up to RM50 cashback a month.
Here's a brief example of how much cash you'll earn back if you spent RM1,000 for a month:
For Digital Lifestyle Spendings
| | | |
| --- | --- | --- |
| Merchants | Total Amount Spent (RM) | Cashback Earned (RM) |
| Monthly subscription for Astro | 270 | 16.20 |
| Monthly subscription for Netflix & iQIYI | 80 | 4.80 |
| Other retail spendings | 720 | 0 |
| Overall Total | 1,000 | 21 |
| Total cashback earned | | 20 |
Since the monthly cap is RM20, even if you manage to get more cashback, you'll only be able to receive RM20 at the most.
For e-Wallet & Online Spendings
| | | |
| --- | --- | --- |
| Merchants | Total Amount Spent (RM) | Cashback Earned (RM) |
| Furniture shopping on Lazada | 30 | 9 |
| Skincare purchases on Shopee | 50 | 15 |
| GrabPay | 20 | 6 |
| Other retail spendings | 820 | 0 |
| Overall Total | 1,000 | 30 |
| Total cashback earned | | 30 |
In addition, you can even convert selected transactions into 6 instalment payments at 0% interest. Find out more here.
The Smart card would be your go-to companion if you're looking for ways to save more on your digital lifestyle expenses. With that said, head over to the Standard Chartered Smart Credit Card product page and apply today.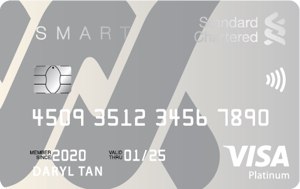 Zero cash advance fees
Malaysia's first CarbonNeutral® credit card
30% dining cashback
20% off on online shopping
Exclusive rewards from your favourite e-wallets
Get extra cash with 0% interest rate