Under construction property is ready for sale even though it has not been built yet. This is one of the most sought-after property types that Malaysians go for, especially millennials and young working couples.
Buying An Under Construction Property Is Very Common In Malaysia
There are a couple of reasons behind this. First, developers are offering many freebies and incentives to attract buyers such as furniture, free legal fee, and flexible financing structures. On top of that, under construction properties often get a higher return as most of them are sold at 30% to 40%, compared to ready-to-move-into properties in the vicinity. As the property is fully developed, you will probably see a rise in the price of at least 20%.
Nonetheless, buying an under construction property has its risks. You must know the right questions to ask and steps to take when you encounter certain situations from buying one. After all, you are taking on a huge amount of risk given the high capital needed to buy a house and you will only be able to look at the house after three or four years.
5 Things To Ask Before Buying An Under Construction Property
1. Is the developer trustworthy?
You must do your research on the track record of the developer you are buying a house from. Whether it is reviews, online ratings, social media pages, news or any other channels, you should compile all information about the developer's trustworthiness before making a decision.
We have all heard the worrying news such as cracks in new property due to the contractors' fault or late surrender due to the developer's financial complications.
2. Are The Prices And Rentals Of Properties In The Vicinity Promising?
If you want to get a good read on the return you are getting from buying this property, you should do research on the property prices and rentals in the surrounding area. It is even better if you can find a similar project so it gives you a better prediction of your property's price when the project is complete.
It is important to take a look at the availability of facilities such as supermarkets, schools, clinics, and roads, especially for projects in the newly developed area. If you are buying a house in a neighborhood, you or your future tenant will need to have access to these facilities.
3. What Is The Defect Free Period/Defect Liability Period?
A defect period acts as a warranty for your house, where any defects found must be submitted in writing to the developer. Malaysia requires developers to give the buyer up to 24 months of defect liability period (DLP) respectively.
Defects Liability covers any defects due to defective material and workmanship (same as initial on-site inspection) on developer's own cost. According to the law, if the defects are not in good condition (after 30 days), the buyer may notify the developer by sending a notice furnished with estimated cost and perhaps a paragraph of the furious complaint and give them another 14 days period to carry out the rectification.
If the developer still fails to respond to the notice, the buyer could proceed with the rectification and charge the cost through the stakeholder lawyer who is holding 5% of purchase price in Housing Development Account.
Before signing that sales purchase agreement, you should confirm this with your agent and make sure it is part of the agreement.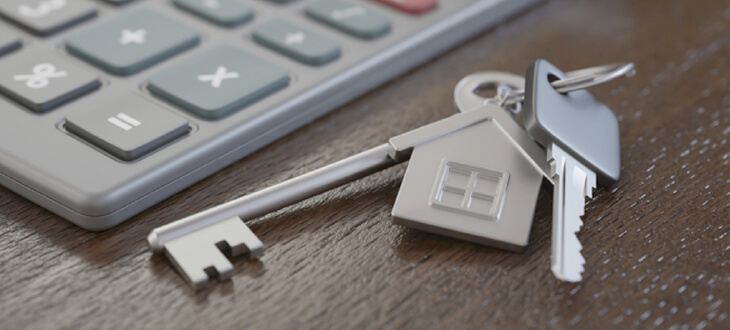 4. When Is The Delivery of Vacant Possession?
Vacant Possession (VP) refers to the condition of the property where it is fully completed but not fit to be occupied. To protect the buyers' interest, developers are required by law to obtain proof, a certificate by architect, which certifies that the building is ready for water piping and electrical wiring connection before issuing VP. Besides that, application for Certificate of Fitness for Occupation (CFO) will need to be submitted and accepted by the state authority before the developer can hand out VP of housing units.
You should also know that in the Housing Development Act, for multi-story (strata titled) development, developers are obligated to hand over VP within 36 months from the SPA date. Not only that, common procedure assures that the buyer is entitled to have the property to be completed within 36 months. In the event where the developer fails to adhere to the timeline, the buyer will be compensated for 10% of the purchase price per annum.
5. What Happens If There Is A Delay?
You should ask for extra guarantees from the developer such as handouts or penalty for a delay in project development. Do not neglect this part because this is common in not just our country, but everywhere else around the world. What if you need to pay an extra 6 months' rent because of a delay in your property completion?
Ask everything about a backup plan and demand for a guarantee if there is none even if it makes you sound pushy. If the agent is not serious enough to answer all your questions or give assurance on what happens if there is a delay, walk away and keep looking.
Buying a property should not come as an impulsive decision because you will be spending at least 50% - 60% of your income in paying just for it over the next ten or twenty years. Have more questions about property purchase? Leave a comment in the section below and we will get back to you!