When it comes to applying for a new credit card, one of the questions is, "Which one do I choose? VISA or Mastercard?" Is there a reason for choosing one of the two? And, what should you be looking for when making this decision?
Credit cards are one of the most convenient tools we can use for our everyday finances. Most cards even look the same—a piece of plastic with some words, some numbers, and a chip in the middle. But apart from the appearance and the logo, each card actually does come with its distinct benefits and costs.
With that, let's clear up the confusion between VISA and Mastercard once and for all, and you can decide which one fits your style better.
1. Benefits of a VISA card
VISA credit cards come in three tiers: standard (classic, gold, and platinum), Signature, and Infinite. The standard tier comes with a set of basic features such as security, concierge, and ATM access. While the higher tiers offer a wider variety of protections, all three tiers do have the standard zero liability policy, roadside dispatch, and auto rental collision damage waiver.
The difference really shows when they are compared in terms of benefits and perks. There actually aren't any benefits to the VISA standard but the VISA Signature and Infinite cards do provide lost luggage, trip delay reimbursements, airport lounge access, and purchase security, all of which are important during travelling.
As for VISA Infinite, it's more targeted towards high spenders who care about and can afford luxuries. You can compare the details for Signature and Infinite on their website.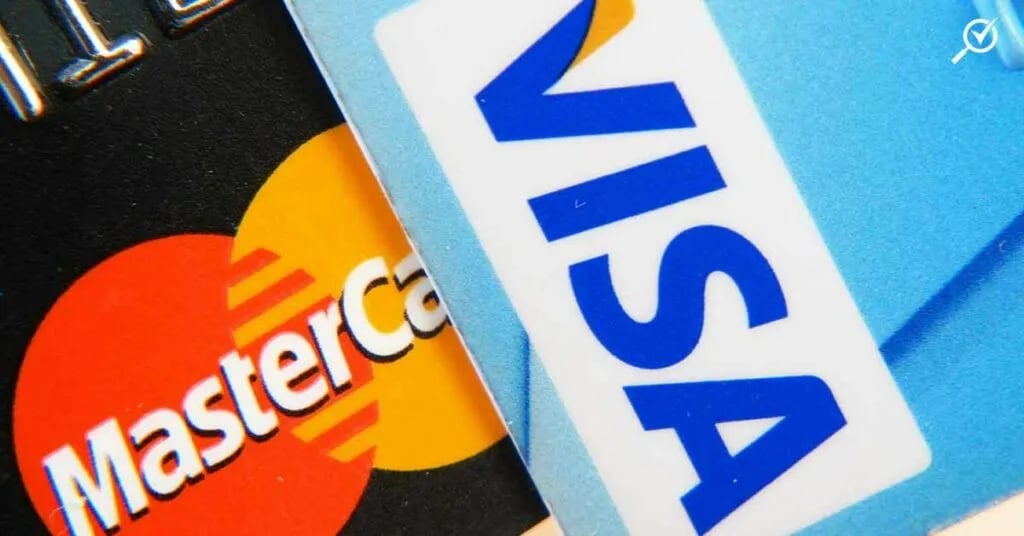 2. Benefits of a Mastercard
Similarly, Mastercard also has three tiers: Standard, World, and World Elite. The standard tier is pretty much the same as VISA's in its security, concierge, and ATM access. However, the upper tiers of Mastercard definitely offer better perks than VISA's.
For example, Mastercard World and World Elite come with the SPG Gold access, which consists of more and higher quality hotels than VISA's Hilton Program. Not only that, but Mastercard World Elite also comes with free lounge access at more than 600 airports around the world, as well as discounts on high-end services like private jets.
One of the exclusive benefits that Mastercard has is its Priceless Cities program, which gives the cardholder access to incredible experiences in cities around the world.
3. Difference between using a VISA and a Mastercard
In actual day-to-day usage, there's hardly any difference, certainly not one that will make you reconsider the choice.
You can use almost everywhere both VISA and Mastercard in the globe as long as they accept card payments, either in-store or online. It's rare that you'll find a retailer who accepts one but not the other, hence if you're looking for a simple credit card, either one will do the job.
4. Standard protection
Unauthorised charges
If your credit card is used to make unauthorised charges, you can always get on a phone call with your issuer and have the transactions reversed. In such scenarios, both of these credit card companies will be the one who bears the cost.
Auto rental collision damage waiver
If you rent a car using a VISA or a Mastercard and get into a collision, you are actually eligible to receive collision insurance for the vehicle. Don't confuse this with the car rental company's collision insurance because it's a completely separate scheme. To claim this waiver, you should decline the insurance from the car rental company and pay for the entire transaction using your credit card.
There might be exclusions and nuances to this, so do check out their terms and conditions before relying solely on it. (VISA, Mastercard)
Extended warranties
Most purchases you make using your VISA or Mastercard will be awarded additional refund protections and warranties. But, it is subject to what kind of item and the company you buy it from.
Which one should you choose?
For most people, it really doesn't matter which one you choose because they offer similar security levels and benefits. VISA does have a higher market share but Mastercard is not that far away either and both of these companies have roughly 33 million merchants around the world.
Unless you're in the upper class, Mastercard does provide just a tad better in terms of benefits, but even then, there are a lot more perks from the issuing banks themselves. If you want to get into the details, look at the annual fee waivers, cashback promotions, sign-up bonuses, cash rebates, air miles, travel insurance, and you'll find your answer there.