The much anticipated Budget 2017 is being tabled today. Key updates from CompareHero.my.
Last updated: 6:28pm MYT, 21st October 2016

On the Overall Economy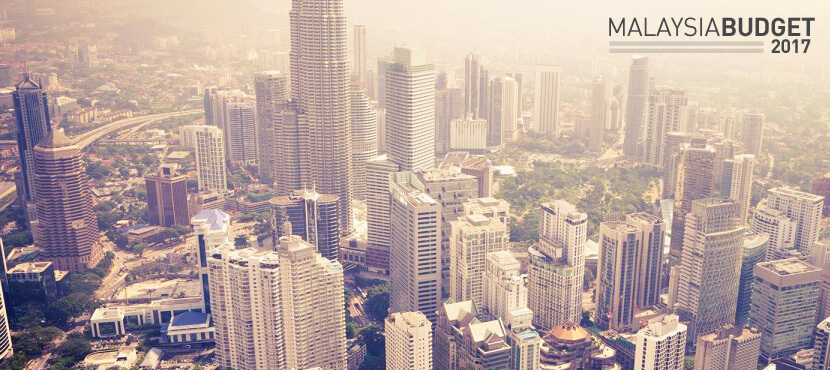 Total allocation for Malaysia's Budget 2017 RM260.8 billion
3.4% increase from last year's recalibrated budget
Malaysia's economy growth estimated at 4% - 5% for 2017
Largest allocation of RM25.9 billion for economy sector, followed by RM12.2 billion for social sector and RM5.3 billion for security sector.
RM30 billion collected from GST as of 19th October 2016. GST rate will not be increased, maintains at 6%
Transformasi Nasional 2050 (TN50) is introduced
"Malaysia has become an upper middle income country" - Dato' Seri Najib Razak
For Civil Servants
Loan limit to purchase motorcycle increased from RM5k to RM10k
Housing loan qualification increased from RM120k to RM200k. Highest loan qualification increased from RM600k to RM750k
Civil servants will receive RM500, RM250 for government retirees, early January 2017
For T20, M40 and B40 income groups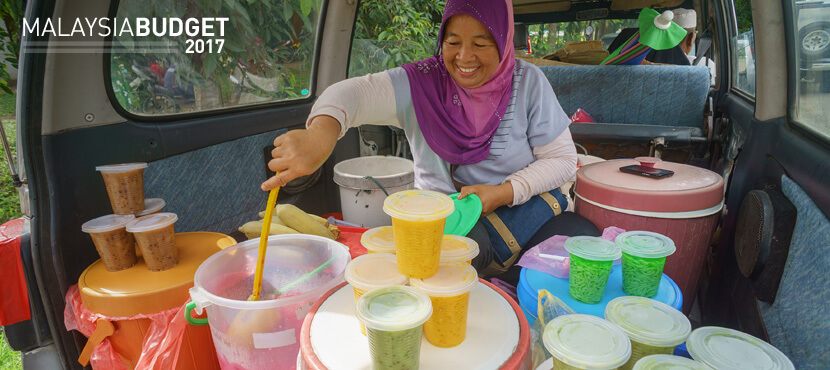 3 main categories for Malaysians which are T20, M40 (household income RM3,900 - RM8300), B40 (household income of RM3,900 and below)
"Goverment's intention is to increase disposable income (for M40)" - Dato' Seri Najib Razak

"To reduce cost of living, the government has allocated total of RM10 billion for subsidy which includes subsidy for fuel, including cooking gas, toll compensation and public transport" - Dato Seri Najib Razak
For Women
RM30 million allocation to provide free mammograms and HPV imunization for women
RM1,000 tax exemption (every two years) for purchase of breastfeeding equipment
Households earning less than RM3,000
"To help B40 group, especially for BR1M receivers to generate additional income , the government encourages participation as ride-sharing drivers" - Dato' Seri Najib Razak
BR1M 2017 for e-KASIH and household earning less than RM3,000 increased from RM1,050 and RM1,000 to RM1,200
For individuals earning less than RM2k monthly, BR1M increased from RM400 to RM450
RM4k incentive for B40 group to purchase Proton Iriz
Families earning less than RM3k will receive RM100 school aid for each school going child (3.5m students to benefit)
Households earning more than RM3,000
For household earning between RM3k - RM4K, BR1M increased from RM800 to RM900
Government will replace book vouchers with student debit cards (with RM250 amount). Can be used to purchase books, stationary, computer equipment and internet access. 1.3 million students to benefit
Tax exemptions
RM2,500 tax exemption for purchase of reading materials, computer and sports equipment combined as lifestyle tax relief. This will now include gym subscription, internet subscription and subscription to mainstream newspapers.
First-time Home Buyers
100% duty stamp exception for first time home buyers. Limited to maximum house value of RM300k
Broadband and SME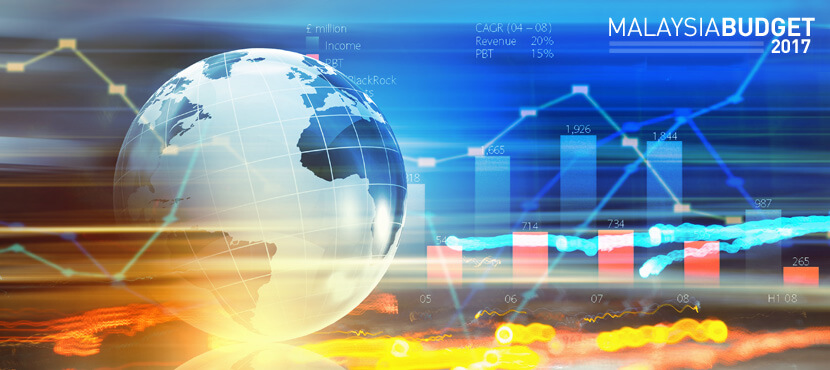 From January 2017 onward, fixed line broadband will be priced at RM149 for 10mb/s instead of RM149 for 5mb/s. In 2 years time, "double the speed at half the price"
2017 announced as startup and SME promotion year
RM100 million allocation for SME bank to increase opportunities for Bumiputera entrepreneur
Keep an eye out for our upcoming follow up articles on #Bajet2017.