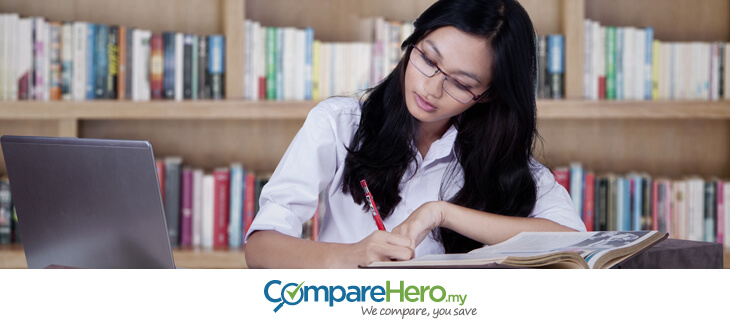 Going to college or university is an expensive affair. With the increasing costs of tuition fees, accommodation and other living expenses, there is a long list of things that Malaysian students have to consider when taking into account their college or university finances.
In fact, many Malaysian students these days have to consider getting a part-time job for some extra income. While there are some who are keen to work part-time, there are others including parents who are cautious that academic performance will be affected. Here, we weigh the pros and cons of studying and working part-time to help you decide what's best for you…

Pros
Working part-time while studying will be great for your bank account as you'll end up having a little bit more pocket money to spoil yourself with. Of course, working will also open your eyes to the demands of the current marketplace. For those who rather work in areas that are not related to their studies, such as waitressing or in retail, you'll still learn a lot from essential communication skills to understanding the ins and outs of businesses.
Students who wish to work in areas that they are passionate about should apply for jobs in industries that they are already studying in. For instance, a student pursuing an IT course can choose to work part-time in mobile phone or computer stores. These experiences will help you decide if this is the path that you'd like to go down some day or if you'd like to explore something different. Whatever you choose, this will be a great head-start for your career and will put more value on your CV.

Cons
To work part time, you must be highly disciplined. You must be able to juggle between work and study and strike a strong balance so that you don't end up missing out on assignment deadlines because you've been busy making money. While you can work more hours during your first year, you'll need to cut down on the hours as your course progresses. There may not be as many lectures or tutorials but a lot of time is needed to conduct research for dissertations and revision.
One important thing to check first with employers is if your work schedule is flexible. Changing your shifts or missing work days may end up making employers angry although they are already aware that your studies should come first. It's worth keeping a realistic outlook on the sort of jobs that will be more available to you. Even if you hope to become a journalist, you need not necessarily get a chance to work with media organisations as they'll want you to work full time.
Consider other unskilled jobs such as waitressing, promoting or babysitting – they may not be your first choice, but you'll still gain some new skills and have fun along the way.
Important pointers
Get hold of your academic calendar and block out all the crucial dates so that you won't need to work on those days. Exams, assignment deadlines and presentations should all come first. Inform your employer at least one month in advance. Try to work on semesters when you won't have too many classes to deal with.
Do not spend more than what you can afford. Create a monthly budget, stick to it and save some serious cash! Never spend every single cent that you earn. Save up at least some of your earnings for rainy days and if at the end of the semester you find that you've got more than enough, treat yourself to a small break somewhere. After all, you've worked hard for it!
Apply for scholarships or financial aid
There are many scholarships available for students. Try applying for them. Make sure that you maintain good academic results as many of these financial assistance prefer students who show a strong record in their academics. Here you can fin the best personal loans to finance your education.
Disclaimer: The views and opinions expressed in this article are those of the author and do not necessarily reflect the official statement/position of CompareHero.my. CompareHero.my is not responsible for the accuracy of any of the information supplied in this article.