With Covid-19 being around for a long time now, you're probably used to reading a lot of fake news and conspiracy theories surrounding it, and even on the vaccines. You know what they say: Fake news is the second battle that we have to fight together with this pandemic.
On that note, here are 5 top vaccine myths that have been going around since day one. Perhaps you might have believed some of these. But no worries, we'll explain to you why these are said to be myths in the first place.
Myth #1: Vaccines contain chips that can track/control you
Late last year, several edited videos stated that the vaccines had microchips in them. One of these videos can be found here. If you think about it, it might not seem completely unbelievable, given how far technology has advanced.
But first of all, a microchip cannot fit into a syringe, as explained in this article by Business Insider. To summarize the article, the so-called microchip would need to be broken into absolutely tiny pieces for it to fit. Which essentially means that there can't be any functioning chips in your vaccine.
Instead, what your Covid-19 vaccine is made up of is just some genetic material of the virus (so that the body can identify it in the future), salts, fats, sucrose (sugar) and some other ingredients which are perfectly safe. You can read the full list here.
Myth #2: Vaccines can alter your DNA
Again, this is just scientifically impossible. But to properly back this up, we referred to the CDC's website—that is, the United States of America's Centers for Disease Control and Prevention.
In it, they explained that any vaccine cannot ever alter the human DNA. When a vaccine is injected in your body, it sends a message to your cells to fight the virus. It does not, and cannot, enter the nucleus of your cell, which is where your DNA lies.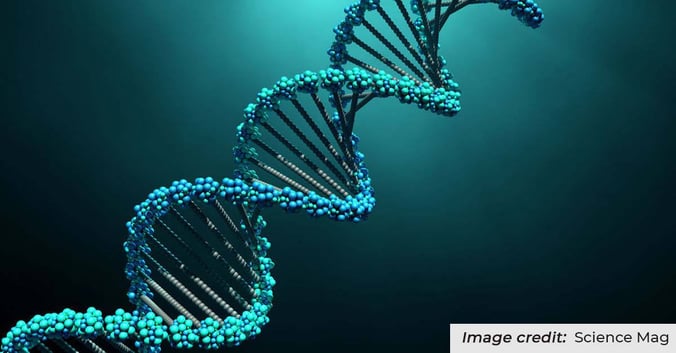 Myth #3: Vaccines can give you Covid-19
Like we mentioned earlier, your vaccine would contain a small amount of the genetic material of the virus. According to Gavi, a global Vaccine Alliance, there are two main types:
Contains a live virus - it is a weakened live virus so it cannot infect the person
Contains an inactivated virus - the whole genetic material of the virus has been destroyed
As you can see, it's impossible to get infected through a vaccine because the virus strain would have a different makeup from that which actually infects people.
The purpose of having a part of the virus is so that the body will make a 'memory' of it and attack it in the future if you were to actually get infected with Covid-19.
Myth #4: Some vaccines are better than others
From the time the vaccines have been given, many have stated that they would like only a particular brand of vaccine. This is mostly because they feel some vaccines have higher efficacy rates than others.
A video by Vox explained that efficacy rates don't really mean much, and they are completely different from how efficient a vaccine is. Sure, these vaccines may all have been made with different technologies. Pfizer, for example, has the mRNA technology, while AstraZeneca is known as a viral vector vaccine.
Regardless of how they were made, all vaccines have the exact same job: to help your body build immunity against the virus.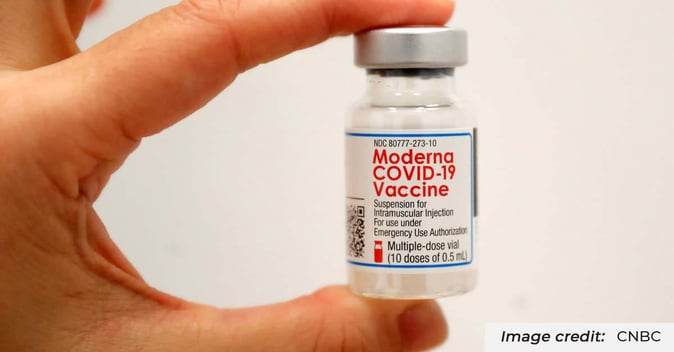 Myth #5: Vaccines are unsafe
For those who are against taking the vaccine in the first place, their biggest fear is that the vaccine will either make them very sick or even kill them.
While this may not be an unreasonable fear again, it's good to remember that any medication would have side effects—even normal paracetamol that all of us have taken. However, it's usually those who have serious allergies/underlying conditions who might be affected.
If you have allergies and certain conditions, you can meet your doctor for a checkup. But besides that, you could get extra protection through insurance coverage. An insurance policy can't prevent side effects, of course, but it will be really helpful if something untoward happens. Because at least, you will have some financial backup.
While doing our research, we came across Zurich Insurance's Z-eCoVac Protect policy. We found out that this policy is specially tailored for those who want to bolster themselves against the aftermath of vaccine side effects. Under this policy, Zurich Insurance will give you coverage for:
Covid-19 Post Vaccination Inconvenience Benefit - RM1,500

Covid-19 Post Vaccination Death - RM8,000
But that's not all, actually. While this policy caters for post vaccination side effects or death, it can also cover you for up to RM8,000 if you meet with an accidental death/accidental disablement that has nothing to do with Covid-19 or the vaccines.
Of course, you'll need to fulfil some criteria such as that you must be Malaysian/foreigner with a legal permit to live in the country and you must be fit to take the vaccine.
For more detailed T&C and information on this plan, you can check out their page here.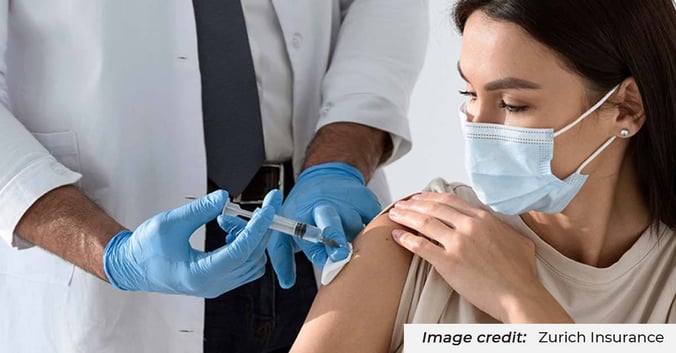 You might have come across other myths besides those stated here. If you're unsure about something, refer to reputable sources such as the World Health Organization or your healthcare provider.
And if you have decided to take the vaccine, signing up for an insurance plan such as Zurich's would be a great idea. It will give you the peace of mind that you need before you take your shot. Fortunately, signing up for Zurich's Z-eCoVac is a breeze and you'll be covered in no time.
If you'd like to purchase the plan, just click here and if you have any questions, feel free to reach out to them through the contact information listed in the page.

Find out more about Zurich's COVID-19 post-vaccination coverage here