With the uncertain economic situation, ensuring that you and your loved ones will be financially covered should any unwanted circumstances happen is crucial. Well, in a nutshell, Life insurance is insurance that covers the risk of life and pays out an assured sum on the happening of the specified event.
[toc]
Health insurance refers to a type of general insurance, which covers the medical expenses of the insured, but only up to the amount covered. Read on to understand the differences between life insurance and medical insurance, and the importance of both types of insurance.
Here is a quick glance at the differences between life insurance and medical insurance:
| | | |
| --- | --- | --- |
| Feature | Life Insurance | Medical Insurance |
| Why it is important? | Financially safeguards your family in case of your untimely death. It can help them maintain their lifestyle and achieve their life goals even when you are not around. | Covers costs of hospitalization and related treatment. |
| Core benefit | A Sum Assured will be paid to the nominee of the person | Covers the treatment cost for illnesses or medical conditions subject to a maximum coverage amount and other conditions |
| Types of coverage | Life insurance will cover financial obligations that one may face if they are unable to work due to permanent disability, or provide funds to the policy holder's dependents upon death. For individual or group coverage. Group life coverage is usually provided as part of an employee benefit | Health insurance provides coverage on medical and hospital expenses. For individual, family or group coverage. |
| Types of plans | Term plans, savings, child-related (wealth creation), retirement and more | Comprehensive health insurance plans, critical illness coverage and more |
| Tax relief | RM6,000 tax relief for life insurance combined with EPF for self and spouse | RM3,000 tax relief for medical insurance premium for self, spouse and child |
What is life insurance?
Life insurance is used as a means to provide financial security for your dependents upon your unexpected death. The Shariah-compliant version of life insurance is known as family Takaful. For suicide cases, nothing will be payable to a nominee if the suicide was within a certain period upon taking up the insurance, which is usually one year.
What does life insurance cover?
There are a few types of life insurance policies available in Malaysia which are:
Term insurance
Whole Life
Endowment insurance
Investment-linked
Medical and health insurance
Life annuity plan
Supplementary rider or coverage
Mortgage Reducing Term Assurance (MRTA)
The different types of life insurance will provide different type of coverage. As such, in the event of an unfortunate event, the amount of compensation paid out, and whether or not a disbursement will be given to the nominee, will depend on the life insurance policy taken.
Before taking on a life insurance policy, make sure you are dealing with a licensed life insurance provider. If you are dealing with an insurance agent, always insist to see the agent's authorization card that is issued by Life Insurance Association of Malaysia (LIAM). Check out Bank Negara Malaysia's list of licensed insurance and Takaful operators.
Why is life insurance important?
The main purpose of life insurance is for the protection of financial consequences in the event of untimely death of the breadwinner. Life insurance is to replace your income for your dependents such as your children, spouse, parents, siblings or anyone who will be financially affected by your untimely death. Therefore, making a nomination in your insurance policy is important because it will simplify the payout process of your funds to your dependents. If you don't make any nomination, your dependents will have to obtain a Grant of Probate letter or Letter of Administration of Distribution Order to receive the disbursement.
Related: Why Should You Get Life Insurance?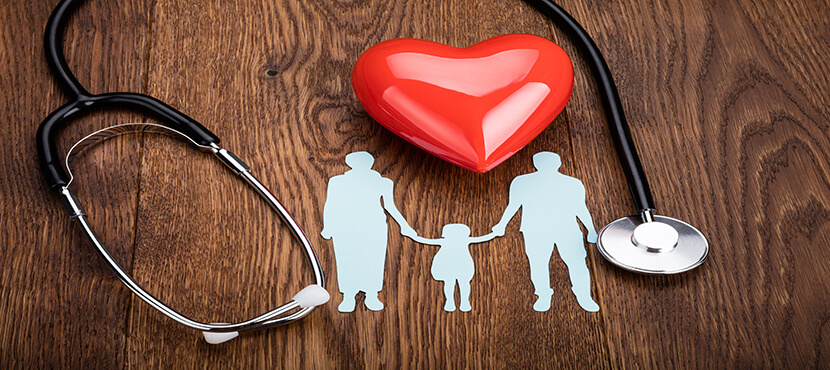 What is medical insurance?
Medical insurance is designed to cover an individual's medical and surgical expenses. The injuries, illnesses, diseases and circumstances covered by medical insurance will vary according to the type of medical insurance taken. The more extensive the medical coverage, the higher the policy premium that will be charged by insurance providers.
What does medical insurance cover?
The type of coverage offered by medical insurance can be thoroughly comprehensive, such as compensating for surgical operations, and medical diseases but some may only provide basic coverage, such as covering expenses of hospital rooms and minor medical conditions. Therefore, be careful when taking on a medical insurance to make sure that the policy will suit your medical needs. There are four main types of medical insurance policies in Malaysia:
Hospitalisation and surgical insurance: Provides for hospitalisation and surgical expenses incurred due to illnesses covered under the policy.
Dread disease, or critical illness insurance: Provides you a lump sum benefit upon diagnosis of any of the 36 dread diseases or specified illnesses.
Disability income insurance: Provides an income stream to replace a portion of your pre-disability income when you are unable to work because of sickness or injury.
Hospital income insurance: Pays you a specified sum of money on a daily, weekly or monthly basis, subject to an annual limit, if you have to stay in a hospital due to covered illness, sickness or injury.
Take note that most medical insurance will exclude any pre-existing conditions. This means if you are already suffering from a medical condition, for example if you have hypertension (high blood pressure), you can't take up insurance coverage to pay for treatment or complications which arises from that illness.
Why is medical insurance important?
A medical insurance will help you to pay for various hospitalization and medical expenses that you will incur if you become ill or injured. These expenses will include a hospital room, professional and surgery fees and medical supplies and services. A medical insurance policy will also help you if can no longer work and earn an income because of illness or injury.
No matter what type of insurance you take on, make sure you understand what is covered and in the insurance policy. Ask for explanations on anything that you find is ambiguous from the insurance company.
Related: 12 Ways You Can Save On Medical Costs In Malaysia
Save
Save
Save
Save
Save
Save
Save
(Video courtesy of Washington Healthplanfinder)