Unless you're living under a rock, you must know of AEON! There are plenty of AEON stores all around Malaysia, this includes AEON, Big AEON, AEON MaxValue, AEON Wellness, and others. Here you can conveniently shop for luxury items, groceries, essential goods, and many more.

While you may be shopping and doing your groceries often at any of these AEON outlets, you may not be fully taking advantage of what AEON has to offer. Here's how you can fully maximize your shopping experience at AEON today. Let's shop like a pro!
1. Use an AEON Credit Card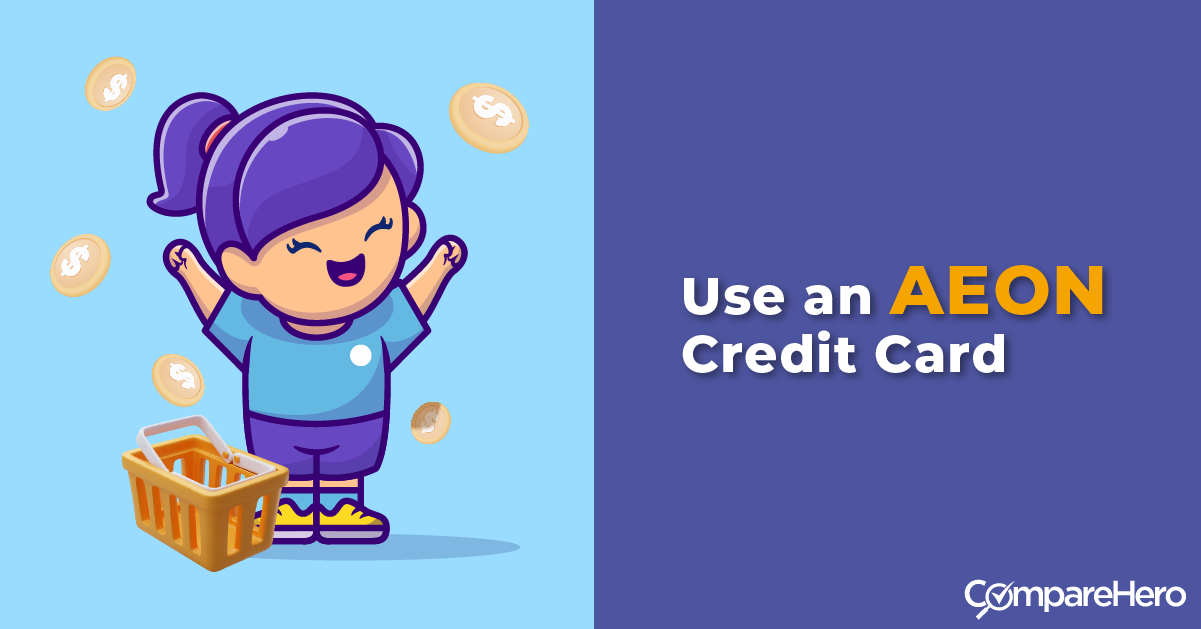 If you enjoy shopping at AEON, you definitely need to get an AEON Credit Card, so you can enjoy the following benefits!

⭐Get cashback on AEON stores' spend.
⭐Collect AEON points from store and retail spending.
⭐Complimentary access to Plaza Premium Lounge
⭐Petrol and dining cashback
⭐Travel Insurance coverage

With a minimum salary of RM2,000, you can easily own an AEON Credit Card! Just choose from over 12 different types of AEON Credit Cards.


New AEON Gold Mastercard
AEON BiG Classic Visa Card
AEON BiG Visa Gold Card
AEON Gold Visa
AEON Classic Mastercard
AEON Classic Visa
New AEON Gold Visa
New AEON Classic Visa
AEON Gold Mastercard
New AEON Classic Mastercard
AEON Platinum Mastercard
AEON Platinum Visa Card
Not only that, you stand a chance to own some cool gifts, eWallet credit, and even cash too! To check out AEON Credit Cards, CLICK HERE.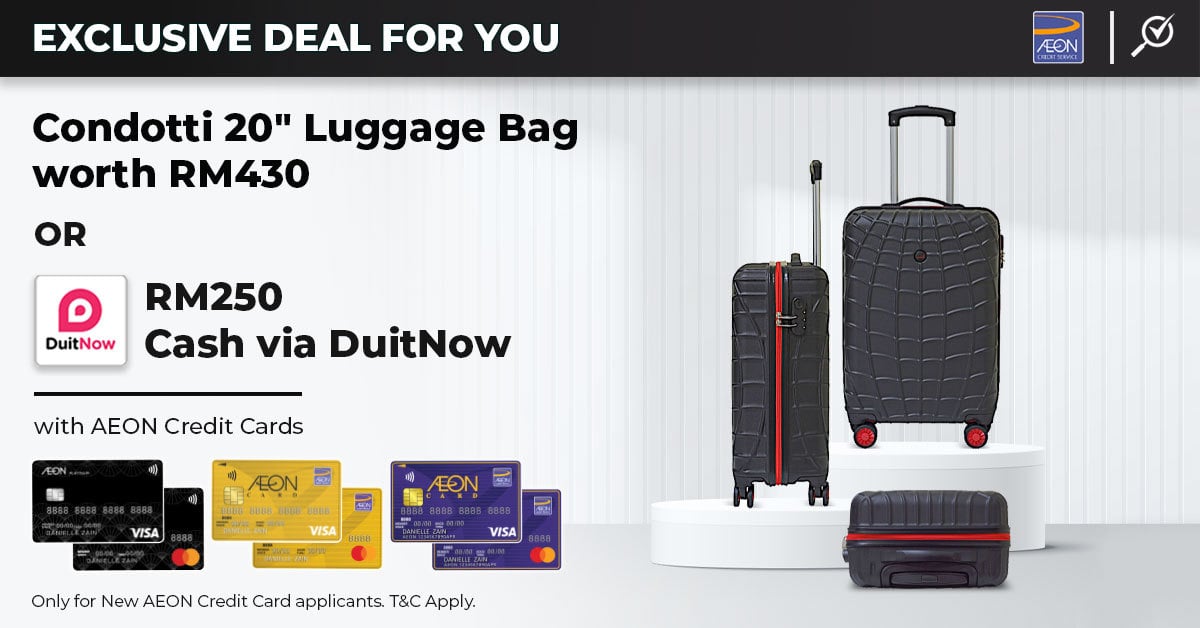 2. Take advantage of SALES! SALES! SALES!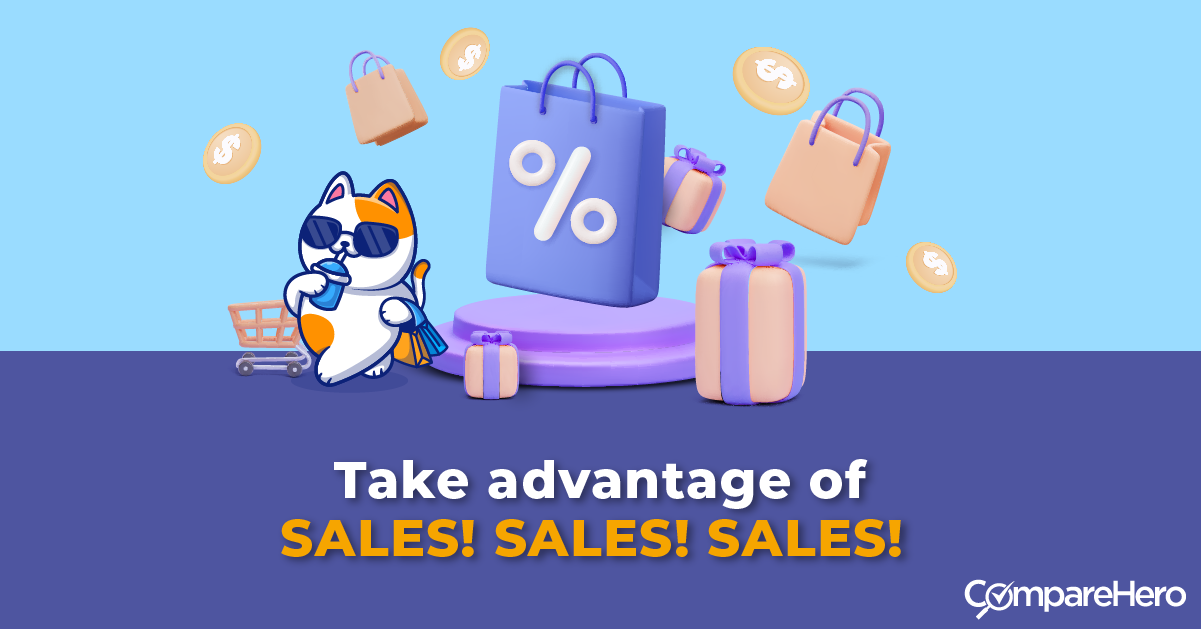 AEON regularly hosts sales throughout the year! So you can maximize your shopping savings whenever you shop here. Enjoy discounts of up to 70% or more! Since Malaysia Day 2022 is coming soon, AEON is having its Malaysia Day Sale from 5th - 18th September 2022. Get all of your favourite Malaysian items to celebrate Malaysia Day, including:


Cap Rambutan Pusa King Basmathi, 5kg (RM43.99)
Milo 3-in-1, 36 x 33g (RM31.99)
Mamee Chef Instant Noodle, 4x 82g - 101g (RM5.59)
Royal Gold Kitchen Towel (RM13.99)
Shogun Miwa 2 Stir Fry Wok, 30cm (RM99)
And many more.
3. Members Day Privilege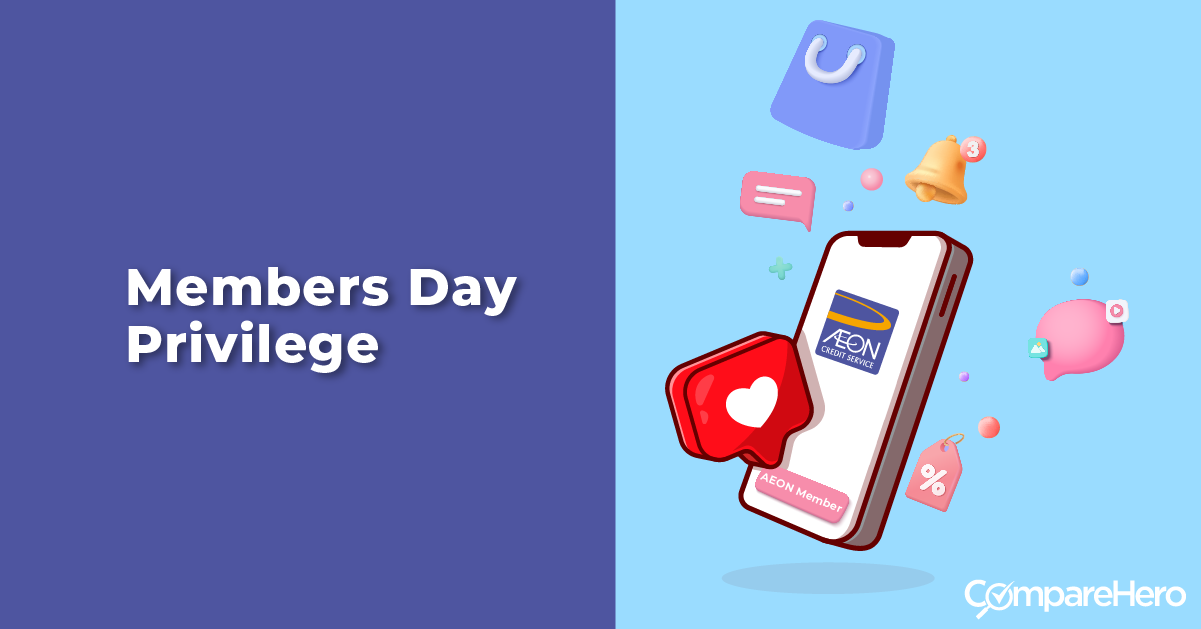 Watch out for the AEON Members Day Sale to enjoy amazing discounts on clothes, electrical appliances, shoes, bags, and many more. Right now, AEON is having Jualan #KeluargaMalaysia AEON Member Wow Price Sale, happening from 12th - 25th September 2022.

Because the Members Day Sale is exclusively for members only, you'll have to apply for an AEON Membership. Plus enjoy the following benefits when you do:


For every Ringgit spent, you will be entitled to one (1) point, which can be used to redeem exciting gifts.
Earn AEON MEMBER Rebates and convert them to AEON Gift Vouchers. Redeem one (1) RM10 AEON Gift Voucher with every RM10 rebate.
Get exclusive birthday rewards.
Be invited to members-only special events and activities.