~THIS PROMOTION HAS ENDED~
Get your game on! Every 5th Eligible Applicant will be entitled to receive one set of Sony PlayStation®4 Slim.
Apply For An Alliance Bank Credit Card & Stand To Win A Sony Playstation®4
All you have to do to become an Eligible Applicant is apply for an Alliance Bank credit card via CompareHero.my from 1st February to 31st March 2018, and upon approval and activation of your card, we will send this exclusive gift to every 5th eligible applicant. This promotion applies to all Alliance Bank credit cards:
Alliance Bank Gold Visa
Alliance Bank Gold Mastercard
Alliance Bank Visa Basic
Alliance Bank Classic Visa
Alliance Bank Classic Mastercard
Alliance Bank You:nique Rebates
Alliance Bank You:nique Rates
Alliance Bank You:nique Rewards
Alliance Bank Platinum Visa
Alliance Bank Platinum Mastercard
Alliance Bank Visa Infinite

Gift Description: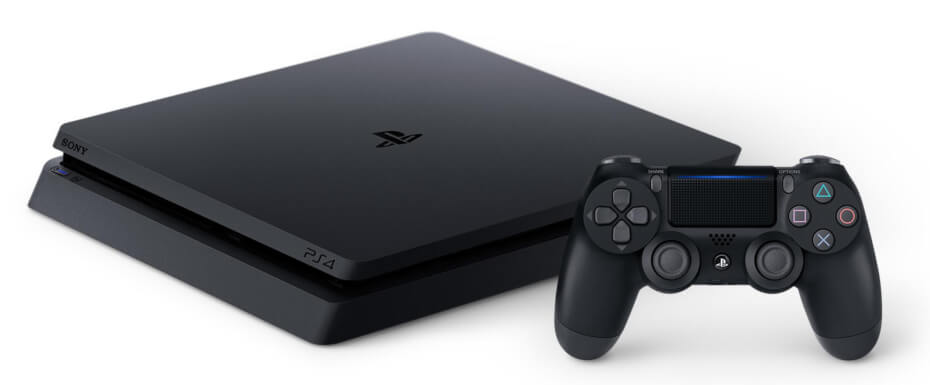 PlayStation®4 System (500GB) x 1 unit
DUALSHOCK®4 Wireless Controller x 1 unit
Mono Headset x 1 unit
AC Power Cord x 1 unit
HDMI Cable x 1 unit
USB cable x 1 unit
Terms & Conditions:
Sony PlayStation®4 Slim is an exclusive CompareHero.my promotion gift, redeemable upon approval and activation of the above-mentioned Alliance Bank credit cards that were applied via CompareHero.my.
Promotion gift is limited to New-to-Bank applicants residing in Peninsular Malaysia only.
New-to-Bank applicants are only entitled to ONE gift only, even if the customer has been approved for more than 1 card from the same bank.
Eligible Applicants are determined based on (1) approval and activation & (2) sequence of which application was submitted via CompareHero.my.
Gifts are to be fulfilled 6-8 weeks upon card activation.
Choice of colour is at the discretion of CompareHero.my and based on available stock.
All applicants that have applied during the duration of the promotion will be honoured if they meet the requirements.
This promotion runs from 1st February until 31st March 2018.
CompareHero.my is allowed to replace the gift with something of equivalent or higher value if it runs out of stock.
CompareHero.my offers are determined based on the source of application.
CompareHero.my reserves the right to alter the Terms & Conditions at any point during the promotion period without prior notice.
Mohon Kad Kredit Alliance Bank & Berpeluang Menangi Sony Playstation®4
Anda hanya perlu mohon untuk kad kredit Alliance Bank dari CompareHero.my antara 1 - 31 March 2018 untuk menjadi Pemohon Layak. Kemudian setelah pengesahan dan pengaktifan kad, setiap pemohon layak ke-5 akan menerima hadiah eksklusif ini. Promosi ini sah untuk semua permohonon kad kredit Alliance bank:
Alliance Bank Gold Visa
Alliance Bank Gold Mastercard
Alliance Bank Visa Basic
Alliance Bank Classic Visa
Alliance Bank Classic Mastercard
Alliance Bank You:nique Rebates
Alliance Bank You:nique Rates
Alliance Bank You:nique Rewards
Alliance Bank Platinum Visa
Alliance Bank Platinum Mastercard
Alliance Bank Visa Infinite
Terma & Syarat:
Sony PlayStation®4 Slim ialah hadiah promosi eksklusif dari CompareHero.my, yang boleh ditebus setelah permohonan kad kredit Alliance Bank melalui CompareHero.my telah diluluskan dan kad kredit diaktifkan
Hadiah promosi hanya terhad untuk pemohon baharu Alliance Bank yang menetap di Semenanjung Malaysia sahaja
Pemohon baharu kepada Alliance Bank hanya layak untuk SATU hadiah promosi, walaupun pemohon telah memohon untuk lebih dari satu kad kredit daripada bank
Pemohon Layak ditentukan berdasarkan 1. Kelulusan dan pengaktifan kad 2.Urutan permohonan yang dilakukan melalui CompareHero.my
Hadiah promosi akan diberikan dalam jangka masa 6-8 minggu selepas pengaktifan kad kredit
Pemilihan warna ialah atas budi bicara pihak CompareHero.my dan berdasarkan stok yang ada
Pemohon yang telah memohon semasa tempoh promosi akan dipenuhi jika memenuhi syarat
Promosi ini sah dari tempoh 1 - 31 March 2018
CompareHero.my mempunyai hak untuk menggantikan hadiah promosi kepada hadiah lain dengan hadiah yang bersamaa harga dan nilai sekiranya kehabisan stok
Tawaran di CompareHero.my ditentukan berdasarkan sumber aplikasi
CompareHero.my mempunyai hak untuk melakukan pindaan pada Terma & Syaratpada bila-bila masa dalam tempoh promosi tanpa notis terlebih dahulu