Malaysia's banknotes have gone through several changes over the past decades. Ringgit was only introduced as Malaysia's official currency 18 years after independence. We discovered 4 interesting facts that you probably never knew about our Ringgit, read this article to find out.
---
In conjunction with 65 years of Merdeka, we decided to take a closer look at the one thing we all use whether in Semenanjung, Sabah, or Sarawak: the Ringgit!
We use it everyday, either in cash or by swiping our credit cards. We spend it on our wants, invest them to help them multiply, and sometimes use them to help finance our needs. But... how much do we actually know about it? Here are four facts you probably may not have known about our Ringgit:
1. We used to have cute-sounding names for them
Before we were introduced to the 'Ringgit' in August 1975, we used "dollar" and "cent". But we also read that in certain parts of the country, different cultures had different names too.
In northern states, denominations of 10 sen were called 'kupang' in Malay, 'puat' in Penang Hokkien, whereas Tamil-speaking communities would refer to the Ringgit as 'velli', and 'kacu' as sen.
And in case you were wondering, the word 'Ringgit' itself refers to the word 'jagged'. This was what our ancestors used to call Spanish coins back in the 1500s when they were widely used at the start of their colonial era in Malaya.
2. We once had a YELLOW RM50 note!
For most of us, we'd be able to identify our RM50 notes by their distinctive teal/green colour. It has been in that spectrum all the way from the beginning.
But back in 1998, we were bestowed with limited edition RM50 sheets in a beautiful, striking yellow. But… why? Well, it was to commemorate the eventful Kuala Lumpur '98 XVI Commonwealth Games, one of the biggest and proudest moments in Malaysian history.
Despite its yellow shade, there's something familiar about the note, and that's its polymer material which we're all familiar with today. Back in 1998, this note was the first ever polymer banknote released in Malaysia.
Speaking of old notes, you may or may not know that we also used to have RM500 and RM1,000 banknotes too!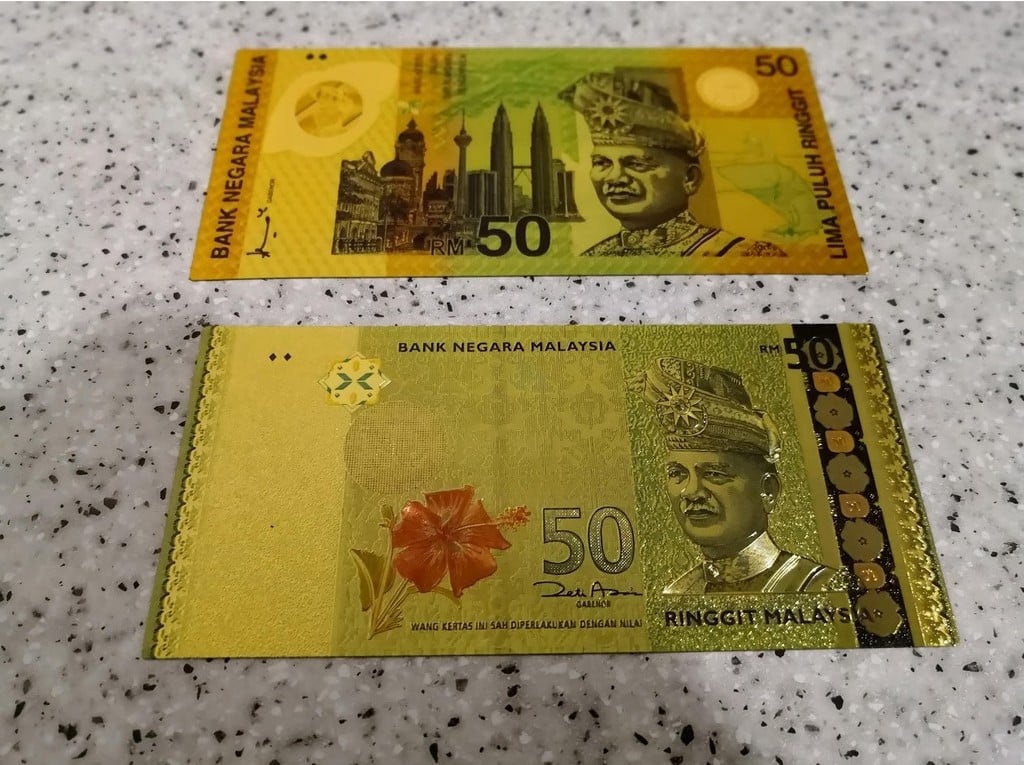 RM50 note from a seller on Shopee.
3. The RM2 note was created in line with Vision 2020
Since the beginning of our banknote history, we've never had an RM2 banknote… until 1996, that is! As part of the third banknote series, the RM2 note was actually created in line with Vision 2020.
Quick history lesson: Vision 2020 was launched by the former prime minister, Dr. Mahathir Mohamad, during the tabling of the sixth Malaysia plan in 1991. While we were thinking of flying cars and teleportation, the vision was actually to bring the country up into a self-sufficient, industrialised nation while encompassing every aspect of life: economic prosperity, social well-being, world-class education, political stability, and a psychological balance.
This banknote series had a different design approach than the first two. Whilst the first series featured geometrical designs and the second depicted Malaysian culture, the third series represented the country's rapid economic development and achievements - KL Tower, Petronas Twin Towers, KLIA, MEASAT, Proton, and the like.
If you were wondering, we found that these RM2 notes are now being resold for… umm… a few times (10,500 times!) their original value! Not sure if anyone would actually pay that much, but hey, you do you!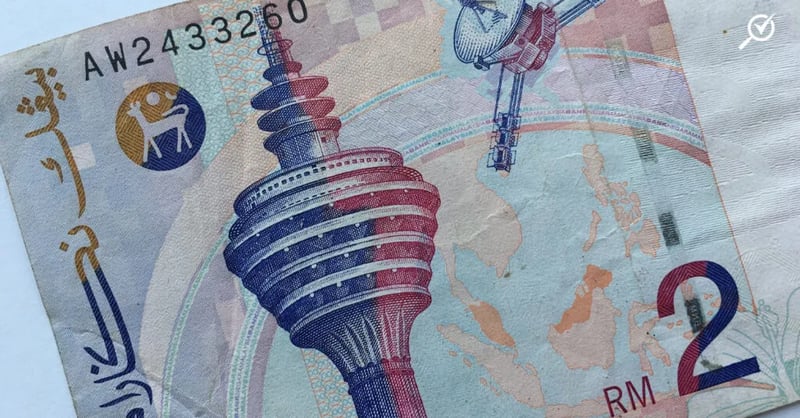 Jagged edge Spanish dollars of the 17th century. (Image source: Centpacr)
4. You can exchange damaged banknotes, but their value will depend on the damage
We all know that damaged banknotes can't really be used (but hey, we keep seeing them anyway)... but did you know that you can actually get them exchanged at the bank?
However, how much you can exchange it for depends on how badly damaged the notes are. There are two ways to determine this, according to Bank Negara:
1) By the size of the banknote
From left to right:
If you have more than 2/3 of the original banknote's size, you can get a total value back
If you have more than 1/2 but less than 2/3, you can get half the value back
If you have less than 1/2 of the original banknote's size, you won't get anything back
2) By the level of defacement
From left to right:
For minor defacement, you can get the total value back
For markings on the portrait of SPB Yang di-Pertuan Agong or writings depicting political, religious, and racial elements, there is no value
For major defacement or indication of banknotes used as a writing pad, there is no value
Read more, here.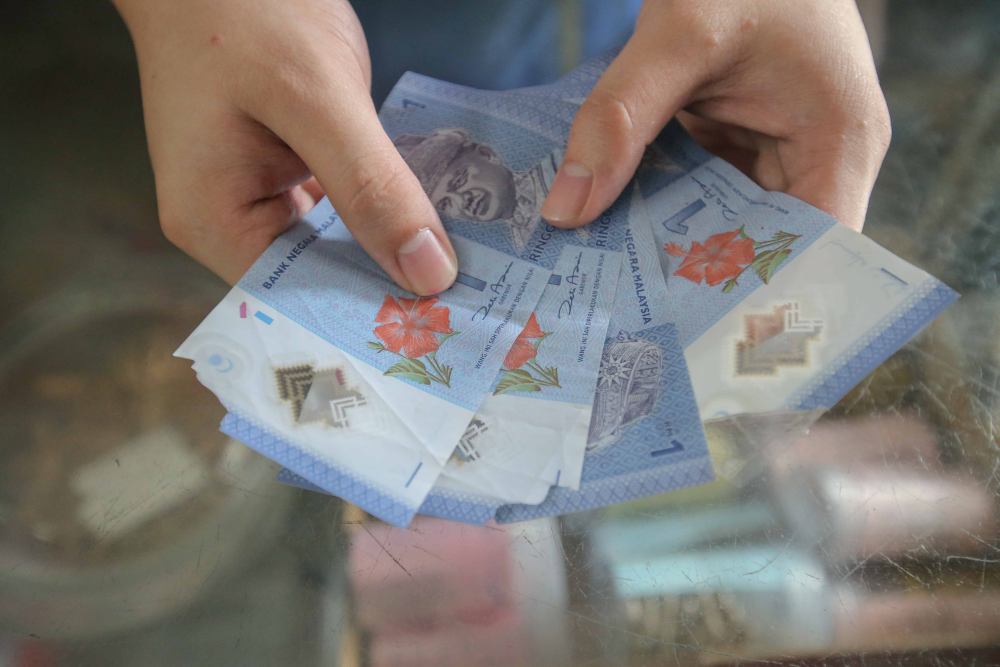 Source: MalayMail
If you really think about it, we're a pretty young nation. It's been only 63 years since we gained our independence and 57 years since we united Semenanjung with Sabah and Sarawak. On top of that, Bank Negara Malaysia had only begun issuing our currency notes in June 1967 (that's 53 years ago!).
But in these few decades, we have been innovating the way we use the Ringgit in many ways. With a wide range of credit cards and e-wallets to suit each person's requirements and lifestyles, we don't even need to see the Ringgit to make a transaction!
Plus, if you need a financial boost, you no longer need to endure a long wait like back in the day - loans can be approved in mere minutes and the money can be wired to your account in as fast as 24 hours.
In our increasingly digital world, we can't help but wonder just how different things would be in the next decade. Who knows what the future holds? We're excited!