The impact of COVID-19 and MCO has affected the property market Malaysia. It is expected that the prices will drop or decline in these few months, but should you take advantage of this price drop and buy a new property? Read what the experts have to say.
The COVID-19 pandemic has left devastating effects on virtually all sectors of the Malaysian economy from tourism to airlines to hospitality, and the property sector is no exception to this as well.
Before the virus outbreak and movement control order (MCO), the 2020 property market was expected to slowly recover from a recession phase, which began in 2015. This phase has been marred by supply-demand imbalances causing property overhang, mismatch of house prices and affordability, weak consumer sentiment, property financing limitations, and a weakened ringgit against other major currencies.
Affin Hwang Investment Bank previously forecasted that the property's sector was expected to slowly recover in 2020 after years of contraction following the start of the recession in 2015. Sustained revenue and profit margins were also expected to drive the 2020 property market forward, but circumstances have since changed due to the COVID-19 outbreak.
For starters, the volume of transaction units in Malaysia dropped by 9.9% (47,045 ) year-on-year (y-o-y) in Q1 2020 from 52,203, according to the National Property Information Centre.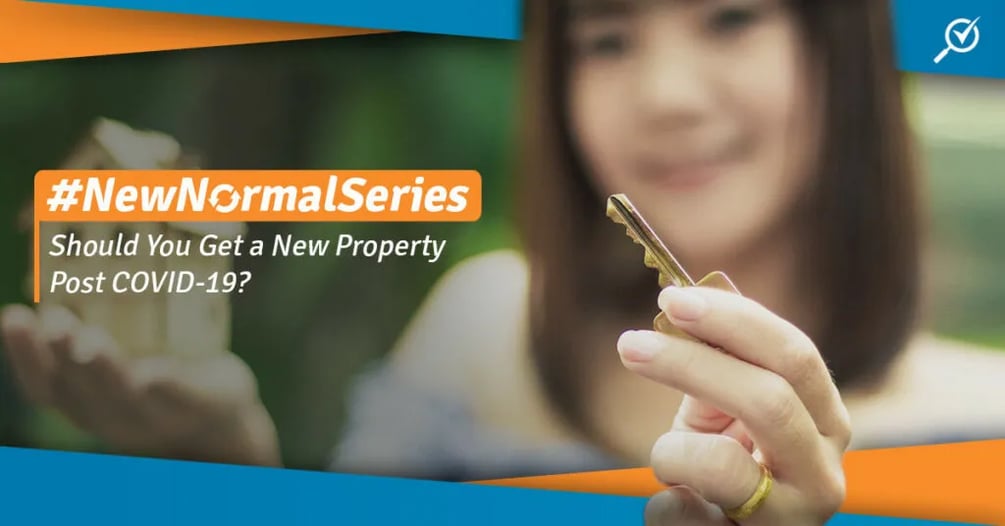 2020 was supposed to be the recovery phase but predictions have changed following the virus outbreak. (Image source: iProperty)
Additionally with the virus still lurking in the community, coupled with uncertainties in both the national and global economies, experts now forecast the 2020 property market to remain soft, a.k.a a buyer's market. Essentially, a soft market is one that has more potential sellers than buyers, and one where the purchasers hold much of the power in negotiations.
It is important to note that though the market may have become more desirable for potential buyers, Malaysians are still grappling with other issues that can hinder any aspirations in the market, such as rising unemployment (610,000 jobless people in June), sluggish wage growth and high cost of living. Without steady economic growth, a revitalized housing policy and incentives, buyers may not be tempted.
To help with our analysis, CompareHero.my spoke to several experts and home seekers to examine whether purchasing a new property amid economic uncertainties is the right decision.
How Has COVID-19 And MCO Impacted Property Price And Market? Experts Weigh In.

COVID-19 has presented the property market with its own set of challenges and uncertainties.
A thriving economy usually translates into a healthy property market. When a global crisis hits, it generally worsens the market, too, especially as people temporarily move away from purchasing luxury and big-ticket items during uncertain and difficult times.
But Jin Ooi, a team leader in real estate at Kith & Kin, said he's still seeing an influx of demand from the Mont Kiara area which he covers. "Recently, there's been a spike in the number of people setting up appointments with us - a lot of people are interested in seeing properties, particularly renting homes," he said.

Jin has been working as a real estate agent for 3 years now, with a particular focus on the Mont Kiara property scene. (Image source: Jin)
The spike could be connected to the drop in property prices during and after COVID19. Jin said he's already seeing and expecting a 20% decline in property prices at most as the market shifts into a buyer's market as a result of COVID-19.
This view is echoed by Malaysian Institute of Estate Agents (MIEA) President Lim Boon Ping, who forecasted a decline of 10% at best, and a 20% drop at most, during the online ASEAN Real Estate Forum.
Dr Desmond Chong Kok Fei, deputy president of Malaysian Financial Planning Councils, however, told CompareHero.my that the decrease in housing prices might be more condensed within the subsale segment rather than the new property market. "In general, the holding power of Malaysia-owned property is still there. That's why you don't really see the drop in prices for subsale - yet," he said. Holding power refers to the ability of a homeowner to continue servicing the property loan and other fees and costs.
We found this cool price checker on EdgeProp that might be useful for you. Click here to view property prices in Malaysia.
Related: What Is The Minimum Salary To Afford A Housing Loan In Malaysia?
Due to the lack of confidence and uncertainty of the market, owners, Jin said, may opt to cash out and park their money in other investments. Some owners may want to liquefy immediately because of emergencies. For instance, one of Jin's clients sold his RM650,000 property for 20-30% below its value during the MCO because he needed the money to sustain his business. Potential buyers, on the other hand, may either play the wait-and-see game or push harder to negotiate for prices below market average, according to Jin.
Prices in the Mont Kiara scene, Jin said, are experiencing a drop of 10-20% while a smaller segment of the market has dropped significantly. "It's a premium area, so the prices are not affected as badly as in the rural and small outskirts like Cheras, Serdang, Rawang, etc. (developing areas) where there's a lot more supply than demand," he explained.
Jin expects the market to bounce back within 2-3 years, and believes now is the right time to buy or invest in property for those who have secure cash flow. "If you've saved up properly and are looking, now is the bargain period," he said. "When there is a crisis like COVID-19, the market may be down because owners want to sell, and invest elsewhere. But just because a lot of people are selling, doesn't mean it's a market downfall, it only means the owners have shifted their plans."
"Over time there will be more ups and downs. Should you wait, or should you buy now? I think as long as you are ready to buy, go ahead, because it's now a buyer's market," he added.

Should you buy or should you wait?
Chong's opinion mirrored that of Jin he said, investing in property in the current market will indeed be a good bargain for those who have set their life and financial goals, have sufficient savings, and are aware of their target price.
But Jin said buyers will have to be more realistic when it comes to negotiating prices. "If you want to negotiate, be ready with a counter offer. It's very unlikely that a property worth RM500,000 will drop down to RM250,000 because there's still other costs to consider like building and material costs," he said.
The state of the market may embolden motivated buyers to go all out, but both Chong and Jin cautioned against impulsive buying, and emphasized the importance of reflecting on one's motivation and objectives before purchasing.
What Is The Property Market Sentiment In Malaysia? Homebuyers Share Their Thoughts.

Yong plans to eventually come back to, and retire in Malaysia. (Image source: Eric)
When finance manager Eric Yong, 28, looks back on his first property purchase six years ago, he can now safely say it was in fact a good investment, though in hindsight, he wasn't exactly sure what he was getting himself into.
"There was a new condo launch, so I just followed my friends, especially because the market was booming," he said, who eventually got a 20-30% return from selling the RM300,000 condominium in Puchong after three years. "I didn't really do much research on the property then, so I'm glad and happy I got a good return" he chuckled.
His decision to purchase his first property, Yong said, was made easy by the fact that the risks and his commitments seemed low at the time: the house didn't require a lot of capital as down payment, and because he was still living with his parents. After deducting monthly installment, Yong still managed to save more than 50% of his salary.
Related: Things You Need To Know About Under Construction Property in Malaysia
He is currently looking for his latest and fourth property of which he plans to reside in permanently (he has since sold off his first two properties), while his third property is currently used for long-term investment.
But his latest house hunting experience will surely be different compared to when he was 22. The circumstances are starkly different now with COVID-19 rampaging across the globe.
"Unlike in the past, now I don't really get to see and feel the properties I'm scouting for because I can only view them from my phone, but it's starting to rub on me. As long as you can get a trustworthy agent, that smoothen the process so much more," he said. "Because of the current situation (COVID-19), I think there might be good opportunities in the market. I feel like I can get a good property at a cheaper price."
Luckily for Yong, COVID-19 hasn't impacted his finances. "If anything happens in the market - whether prices go up or down, it doesn't really matter to me because I'm looking for a place to stay, and I had already fixed a budget. But I'm looking now in particular because of the reduced prices," he said.

Trini admits that looking for a property, especially when you have a lot of requirements is not an easy process. (Image source: Trini)
Yong's sentiment was shared by Trini Ng, 31, who also believes COVID-19 has presented a rare opportunity to secure a bargain in the market. She is currently looking for her second, and permanent property to reside in after years of renting.
"For me, the problem with renting is all the hassle that comes with moving in and out. Plus, you don't have a place to call your own. The amount that I pay for rent right now is as good as paying to the bank. At this point in time, I think it's the right thing to do, especially now that property prices are on the decline," said Ng, who currently works at a Malaysian conglomerate.
She had initially intended to live in her first property purchase, but decided against it when she couldn't secure a property at the right location and budget, a lesson she's taken with her into her latest property hunt.
"The first lesson I can share is to set your objective right. At first I wanted to buy a place for my own, but a twist of events had changed this, and I ended up buying for an investment instead. The lesson here is to follow through with your plans and don't get distracted," she said.
"I also learned that having more than enough cash is very important. Before I purchased my first house, I thought I needed only a 10% down payment, but it turned out to be way higher than that, especially after adding all the other fees. If you want to buy a sub sale unit, make sure you have a lot more savings than you actually have. If you don't have enough money just consider getting a cheaper unit or wait until you have more savings," she added.
Now, backed with more experience, she's more aggressive in her approach, casting her net wider than before including searching and researching for both subsale and new properties.
Trini hopes to find a place near her workplace in order to save up on transportation and toll. "Other factors I'm considering is the environment, security of the place, the size of the house, and the price range must be within RM300,000."
Similarly to Yong, the COVID-19 pandemic hasn't negatively affected Trini's finances or her home searching process, instead, she said, it's managed to elevate her search and may even bring her one step closer to getting a place of her own.
"It's done the opposite for me - I've noticed houses that used to be so pricey gone down a lot and this convinced me that now is the right time to buy a house, particularly before it goes up again. But this is just based on my research on Mudah.my over the past few months," she said.
Like many others in the market right now, she's facing a serious dilemma of either wanting to buy now or to wait for a higher drop. "People who are very keen might be tempted to buy right away, but there's always that fear of missing out if prices drop further," she said.
So, should you get a new property in this current market? The short answer is yes, but with several caveats.
For many of us, buying a home for stay or investment is one of the most crucial financial decisions we'll ever make in our lifetime. So before splashing on such a big ticket item, consider these factors first, especially in this COVID-19-inflicted economy.
What Should You Consider Before Getting A Property In Malaysia?
To ensure an effective investment and strong returns in the long run, here's a list of things to tick off when hunting down for your dream home, so that you can finally go on that long sought after holiday or securing your future retirement plans.
First things first, set proper financial goals.
Don't dive deep into the property market without a plan. Know what you want, and find out where, and how to get it.
Don't sit on your plans. Apply for a loan, get a banker, lawyer etc. Act quick or your dream home might be sold.
But don't rush into your plans either. Make informed choices, one where all options and financial and non-financial factors are considered.
Work with a trusted real estate agent or company.
Be informed and do a reasonable amount of research
Cash is king, so make sure your cash flow is solid
Finally, understand why you're getting a house. What is it for?
If you've managed to tick all pointers off this list, then congratulations, you're on your way to securing a property. But as always with anything in life, enter with caution. We wish you all the best in your property hunting journey!