The special RM10,000 EPF withdrawal has been the talk of town over the last couple of weeks. Some are completely opposed to it, while some are prepared to withdraw funds from their EPF account with a goal in mind. Either way, we're here to provide a step-to-step guide to applying for the withdrawal and all the other information you need!
All EPF members below the age of 55 who wish to withdraw their EPF savings under the Special Withdrawal facility may do so through the pengeluarankhas.kwsp.gov.my portal or the i-Akaun mobile app from April 1, 2022 to April 30, 2022. After applying, members may check on their application status from April 9, 2022.
If their applications have been approved, they will start receiving their funds through their bank accounts starting April 20, 2022.
So, how exactly do I withdraw funds from my EPF account?
Luckily for you, KWSP has made the application process incredibly accessible and user friendly! Just follow our steps and you'll be on the list for approval in no time.
Step 1:
Visit pengeluarankhas.kwsp.gov.my or the i-Akaun mobile app and click on MOHON SEKARANG to begin your application process.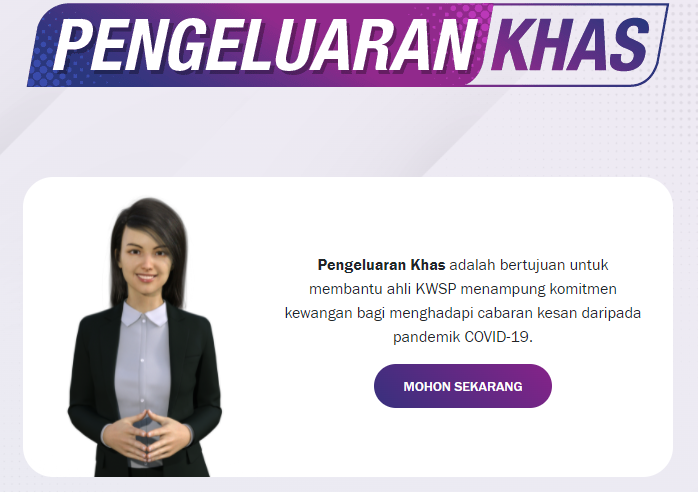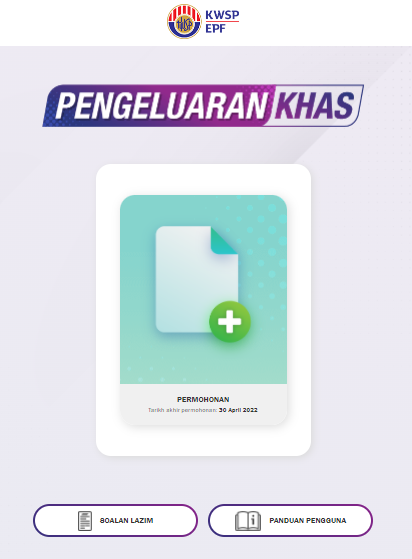 Step 2:
Fill in your IC number under Nombor MyKad/MyPR and your phone number under Nombor Telefon Bimbit.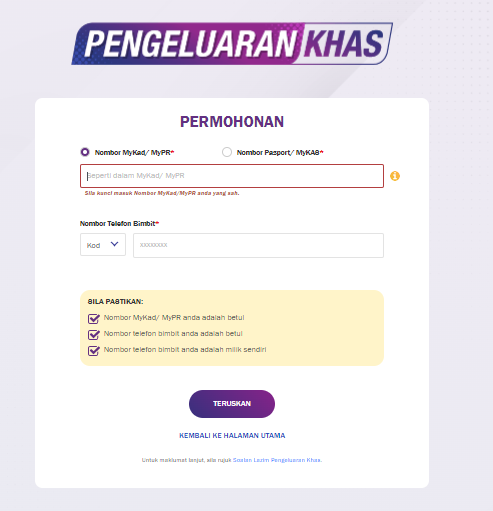 Step 3:
Click on TERUSKAN to continue and confirm your identity by filling up your OTP number (Nombor OTP) or security question (Soalan Keselamatan).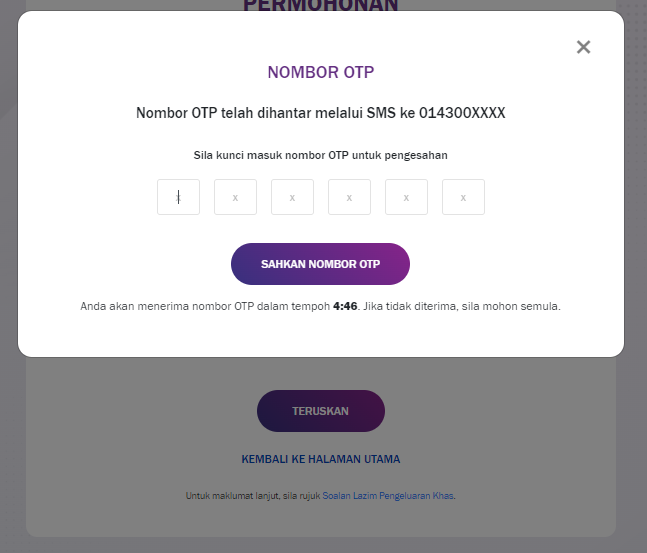 Step 4:
Fill up the amount you would like to withdraw from your EPF account. Do note that an amount of RM10,000 will be filled in for you automatically, so if you would like to withdraw only a specific amount, you may fill in any amount from RM50 to RM10,000 and click TERUSKAN to continue.
We would advise you to think carefully before settling on an amount to withdraw. While money can always be earned back, you should only withdraw what you need as every cent in your EPF account counts when you're preparing for retirement!
Also, make sure to leave a minimum of RM100 in your EPF account or your application will not be approved.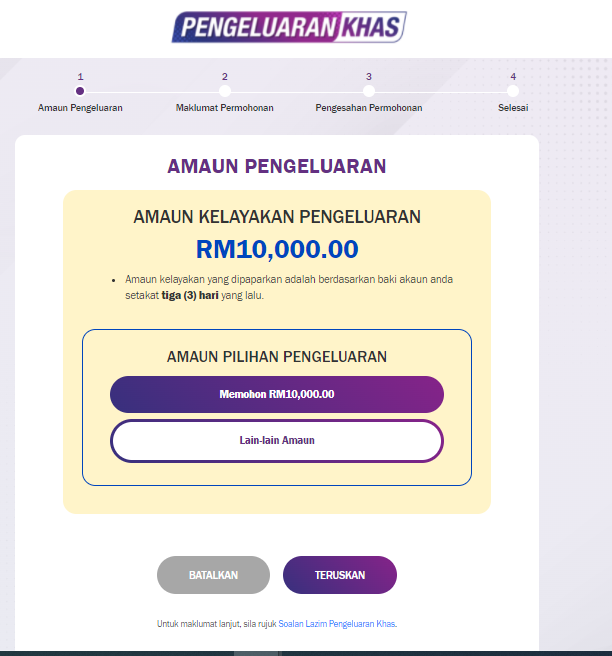 Step 5:
Fill in your housing address under Maklumat Pemohon and your banking details under Maklumat Pembayaran, and click TERUSKAN to continue.
Don't forget to make sure that the bank account you provide is active and registered under your own name. Shared bank accounts or business registered accounts will not be eligible for the withdrawal!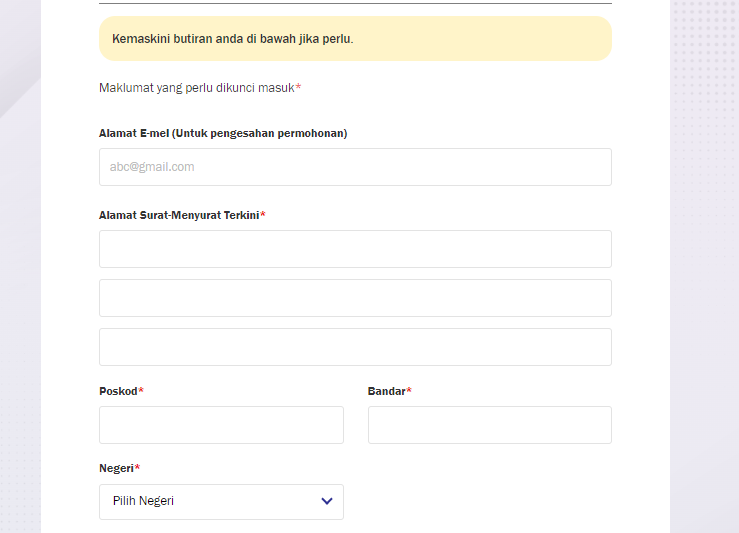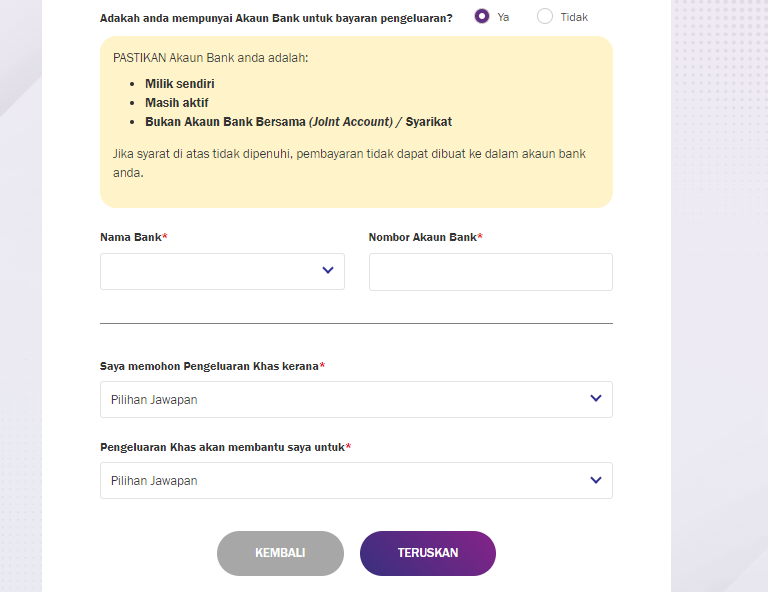 Step 6:
Scan through the details provided and click check on the terms and conditions (don't forget to read through it!). After this, all that's left to do is to click on HANTAR to send your application across, and you're set!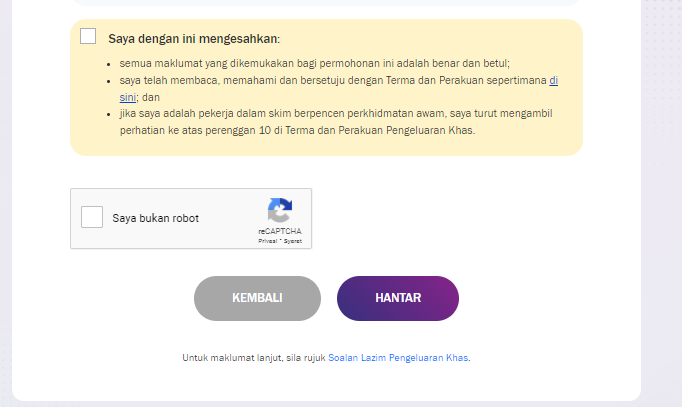 Now that you're in the list of candidates awaiting approval, you may check on your application status starting April 9. If all goes well, you should be receiving your funds in your bank account any day from April 20.
For more details, do visit the EPF website, Facebook, Twitter, and Instagram, or contact the Special Withdrawal Facility hotline at 03-8922 4848.