Many industries were impacted by COVID-19 and this includes the coworking space industry. Now that the government has reopened the economy in Malaysia, how are our local coworking spaces doing and how were they affected? And are coworking spaces actually good for you and your business during this pandemic? Read this article to find out.
---
The COVID-19 pandemic has left devastating effects on virtually every segment of the economy, and coworking spaces are no exception to this economic bloodbath, which as we've seen so far has resulted in rising unemployment and job loss within the country.
Before the pandemic, coworking spaces were already a booming industry. It had transcended into the mainstream due to urban regeneration where individuals relocated to cities for work and due to the surge in startup businesses around the world. Coworking spaces have been mushrooming particularly fast in large metropolitans as alternative spaces to typical real estate which have high rental costs.
It is expected to further disrupt traditional industries that involve rental of time, equipment and space, as well as the real estate market, with the Global Coworking Unconference Conference estimating that the number of coworkers will grow from 1.74 million in 2017 to 5.1 million by 2022.
Today there are over 4000 coworking and shared office spaces in 100 different countries, with some turning into reputable brands and franchises such as Regus, WeWork, Spaces, and Knotel, all which can be found in major cities around the world. Check out this map by Coworker to see all the different coworking spaces in the world.
But now with more workers moving away from the traditional office setting to remote working due to uncertainty surrounding COVID-19, would coworking spaces continue to be relevant in today's new normal?
We analyzed the situation and spoke to an expert for more insights.
I've never heard of coworking spaces… what are they?
Well the term "coworking" in the working context was first used by Brad Neuberg, according to Coworker, an intrepid entrepreneur who established the first coworking space in 2005 in San Francisco. Called San Francisco Coworking Space, it was open for only two days a week (Mondays and Tuesdays) inside Spiral Muse, a feminist collective space in the state.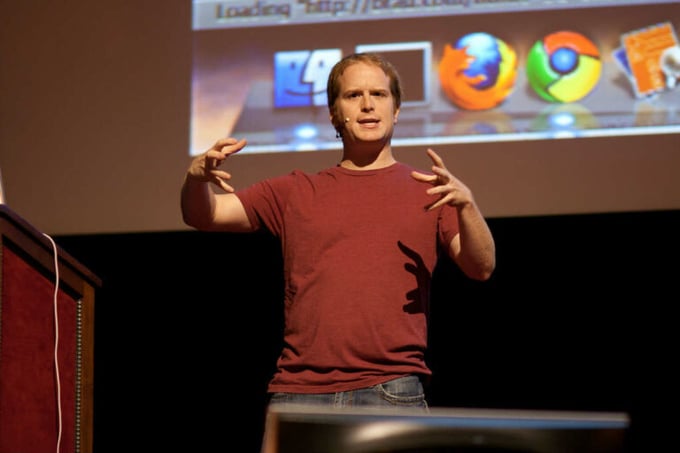 Before inventing the concept of coworking, Neuberg worked at a startup called Rojo, but was unhappy with his job. (Image source: Coworking Resources)
Neuberg's idea was borne out of the desire to marry the concepts of independent working and building a community. He wanted to empower independence and the freedom of working solo, while maintaining the feel and structure of working in a community.
The idea didn't fly with the local community at first. His space was empty for the first month as nobody had ever heard of a "coworking space" before. But today, evidently, the industry is booming with hundreds of coworking spaces already established across the globe - and growing.
Closer to home, the coworking concept has slowly picked up in Malaysia in recent years. As of now, coworking spaces are typically synonymous with freelancers, start-ups and remote workers, but The Edge Malaysia Weekly reported that larger companies and multinational corporations (MNCs) are also moving into such spaces, particularly in the Asia-Pacific region, which they say is expected to see the fastest growth in the number of coworking spaces and its users.
Christina Choong, Head of Business Development at homegrown coworking space WORQ, told us her organization is seeing that trend playout as well. "We have built our fourth site for a global MNC which was completed in 6 months and operational by December of 2019 (the fastest we've seen completed from end to end)." WORQ currently serves notable companies such as UOB and GroupM.
"We were one of the earliest coworking spaces in Malaysia, especially in a large format. But in terms of the growth in the region, we (Malaysia) are a bit behind compared to other countries like Indonesia or Thailand."
The rising demand for coworking spaces in the Asia Pacific region, Choong said, is driven by the flexibility of a plug and play concept, similar to the impact of SaaS or cloud computing, which makes centralizing data more affordable and faster.
"We provide the personalized end-to-end service from gathering people requirements, space requirements to tailoring the setup of the space, sourcing within budget, building and then operating the space for them. It is a one stop, "turnkey" solution," she added.
Okay, but how do coworking spaces work though?
Unlike traditional offices that confine an organization within a single space, coworking gives employees the flexibility and freedom of working within the same space as other organizations and individuals. It also gives companies and individuals the flexibility in scaling up or down with flexible leases, as well as providing them a collaborative community to help network and gain business knowledge.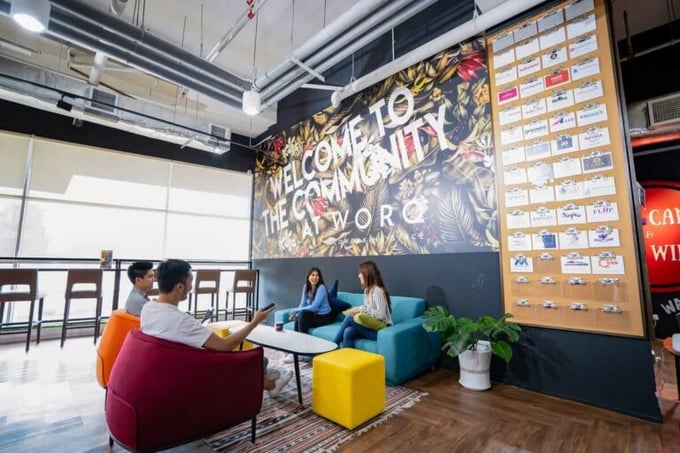 Coworking spaces are often known for their "chill vibe" (Image source: WORQ)
The concept of a coworking space is often dubbed as the "new way of working and sharing" because of the various flexibilities it offers. The idea of coworking spaces conceived by Neuberg wasn't just to make financial sense for businesses - it was also meant to innovate the way they work; on top of reducing extra infrastructure and cost, it also creates a sense of belonging to a community, all while providing accessibility and promoting sustainability within the workplace.
The whole premise of a coworking space is to provide a productive and collaborative environment that is created without the constraints that come with perceived ideas of traditional or corporate offices so many of us are accustomed to.
Read also: #NewNormal: How Your Business Can Survive The COVID-19 Pandemic
So, what kinda facilities are available at coworking spaces?
Different spaces offer different amenities and benefits. Here are some of the most popular coworking spaces in Malaysia at a glance:
A quick and simple price comparison table for the Hot Desk/Flexi Desk options
| | |
| --- | --- |
| Coworking space | Price for a Hot Desk (monthly) |
| WORQ | From RM300 |
| WeWork Malaysia | From RM600 |
| Regus Malaysia | Upon inquiry |
| Co-Labs Coworking | From RM499 |
| Common Ground | From RM399 |
| Colony Space | From RM410 |
WORQ
Established by co-founders Stepanie Ping and Andrew Yeow in 2017, WORQ was one of the earliest players in a market that was very much still in its infancy. Their initial investors included Cradle Fund, 500 Startups, Space Matrix/Jungle Ventures and other private investors.
Choong said they can claim to be the only profitable coworking player in the market right now thanks to their affordable product offerings, as well as their emphasis on building a business community by giving members access to proper infrastructure, amenities, community programs and networks. Today, WORQ is available in four locations, with their office in Taman Tun Dr. Ismail, named an MDEC digital hub.
What's cool
24/7 access
Ultra fast internet
Community events
Dispatch services
Mail handling
Printers and scanners
Meeting rooms
Conference facilities
Cleaning services
Free refreshments
On-duty staff
Hot desk, dedicated desk, private suite
Meeting room, boardroom, event hall
Enterprise solutions
Business continuity plans
Virtual office
WeWork Malaysia
Part of the WeWork global network in over 500 locations worldwide, there are two spaces in Malaysia: one at Equatorial Plaza in Kuala Lumpur and the second at Mercu 2 in KL Eco City.
Founded in 2010 by Americans Adam Neumann and Miguel McKelvey, it is one of the largest (by number of spaces) and most successful coworking spaces in the world. It is currently home to around 600,000 members. As of 2014, its investors included J.P. Morgan Chase & Co, Goldman Sachs Group, the Harvard Corporation, among others. For more information, click here.
What's cool
Private offices, dedicated desks, hot-desk membership, meeting rooms
Bike storage
Mothers' room
Wellness room
Event space
Showers
Baristas
Fitness centre
Espresso bar
Food hall
Recreational games
Materials library
High speed wifi
Onsite staff
Enhanced cleaning services
Complimentary refreshments
Unique common areas
Phone booths
Stocked kitchens
Business-class printers
Professional and social events
Parking
Regus
One of the world's largest providers of flexible workspace solutions, Regus serves 2.3 million members in a network of 2,800 locations across 106 countries and 977 cities. Founded in 1989 in Brussels, Belgium, Regus is based in Luxembourg and listed on the London Stock Exchange.
Customers include successful entrepreneurs and individuals, and multi-billion dollar corporations. They come with a growing set of office formats, including a growing mobile, virtual office, and workplace recovery businesses. Locally, Regus has 28 locations across Malaysia and is still expanding. Click here for more information.
What's cool
Window office, Interior office, office suite, coworking
Secure business-grade internet, WiFi, phone handset and lines
Use of 50 million WiFi hotspots around the world
Modern, ergonomic office furniture
Professional business environment
Convenient locations in the places you do business
Use of community meeting rooms by the hour
Receptionist
Communal kitchen with tea and coffee making facilities
Business lounge and smaller break out area
All utility costs included
Office cleaning and maintenance
Access to a printer, scanner and photocopier
Exclusive access to the Regus Marketplace programme providing discounts from leading brands
Regular calendar of Regus community events and activities
Co-Labs Coworking
Co-Labs is uniquely designed for rising entrepreneurs, freelancers, startups, and corporations. Their spaces are neatly designed with 200-year-old up-cycled Chengal wood interiors and furnishing. Members get to choose from premium office suits to fixed and flexi desks, and BCP Enterprise Solutions at one of their four locations: Damansara Utama, Seksyen 26, Naza Tower and Starling Mall. Click here for more information.
View this post on Instagram
What's cool
Premium office suite, fixed desk, flexi desk, BCP Enterprise solutions
Recreational lounge
Snack lab, free hot beverage, cafe
All events access
Fast internet
Nap pods
Meeting rooms
Business class printing
Mentorship programs
Hot showers
Nursing rooms
Dedicated storage
Daily cleaning
Breakout areas
Photography studio
Common Ground
Hailed as Malaysia's largest coworking space as well as the most Instagram-worthy coworking destination, Common Ground first launched its first flagship location in Damansara Heights in March 2017.
Today it is home to thousands of members across dozens of locations in Malaysia, Thailand, and the Philippines. There are currently 13 outlets in Malaysia. Common Ground members can enjoy attractive corporate rates on AirAsia flights via their MyCorporate program, NST reported. Click here for more information.
What's cool
High-speed internet
Business-class printers and scanners
Space for business support services
Weekly events
Regular workshops, talks from business experts, happy hours
Lifestyle perks (discounts for gym memberships, travel etc.)
Stylish interiors
Free refreshments
On-duty staff
Cleaning services
Colony Space
These guys offer interesting packages ranging from business starter kits to hot desks and time passes and virtual mailboxes. Their goal is to transform the work experience with beautiful serviced office spaces and world-class amenities. Colony is located in KL Sentral, KLCC, Star Boulevard, Mutiara Damansara and Eco City. Each of its locations are designed with features that integrate European architecture and contemporary furnities.
One of its most unique features is Castra, a luxury encampment on a rooftop terrace in Kuala Lumpur's Golden Triangle. Castra comes with two mediterranean-inspired luxe tents set in an expansive 4,000 sqft private garden lounge with barbecue deck. For more info, click here.
What's cool
Private suites, conference rooms
Unlimited high speed Wifi
Printing and scanning
Mail and parcel services
Daily housekeeping services
Concierge services
Community events
7- day refund promise
21 days guaranteed return on security deposit
No automatic renewal on agreement
Glamping in the city
Impact of COVID-19 on coworking spaces
Like most other industries, coworking spaces were also badly affected by the Movement Control Order (MCO). Following the MCO, which restricted movement to work and out of homes, WORQ saw a dip in business inquiries (about 50-60% of February inquiries), Choong said, but that figure is now picking up again after Malaysia reopened its economy.
"I think it's (dip in business) because of the uncertainty in the market, especially as businesses had to mull over whether they should continue or discontinue business or certain products," she said. "At that point I think all industries were impacted. People were also choosing to adopt a more 'wait and see' approach in the market."
With social distancing and possible further restriction of movement continuing until, at least, the end of the year, the immediate knee-jerk reaction would be to assume that coworking spaces may turn into a thing of the past. But Choong argues the exact opposite.
She believes that coworking spaces will continue to remain relevant, and competitive, despite the introduction of a WFH policy for many companies. "After a few months, you'll realize that WFH may not work on the long-term or forever. It may not be as productive as it first seemed, especially because you have to meet people and clients, and you'll need to have those face to face interactions or maybe you realize your internet isn't working that well," she said. "We are seeing our member companies come back to the space as well, after a while."
This optimism is shared by Common Ground co-founder Erman Akinci who told the New Straits Times that he's hopeful that coworking space providers will bounce back post COVID-19 as the impact on the business model is only short-term.
"So, while technically capacity is less than before, we are still able to meet demand in the market. Plus, our many locations in suburban areas make it very convenient for everyone," he told the NST.
He also shared with the NST that larger companies may de-densify their own working spaces to accommodate the new normal of social distancing, which has resulted in more requests for spaces at their location. "Companies are looking to stay liquid and retain flexibility rather than taking the risk of committing to a longer-term office lease. Large companies are not in the head-space of signing a fixed lease with fixed rental commitment over a long-term period, and then further investing in the fit-out, buying furniture, etc. at the moment," he told the NST.
The key to survival also sometimes requires businesses to become agile and adaptable to current market demands. WORQ, Choong said, had done exactly that - they pivoted and tweaked their business approach seeing how there were increased demands in certain products compared to others.
"WORQ tried to tweak our product offering at that point (during MCO), because we realized there was a demand from corporate for a business continuity site - this is where companies had their teams work from different sites to split the teams and reduce the risks. These alternative sites also help businesses continue working. Let's say if their HQ is hit by a flood or there's no access for whatever reason etc., they'll source for alternative physical sites especially for core operations that can't go down."
WORQ also launched their Work From Home Package as there was an increased demand from companies who would like to continue to come in, but on a less frequent basis. "We provide them a package consisting of day passes, meeting room credits and private suite usage so they can use it on a more flexible per use basis. It is equivalent to a gym membership."
Related: MCO Lockdown: 10 Tips To Get Back Your Customers For Malaysian Businesses During COVID-19 Pandemic
Coworking spaces embracing COVID-19
WORQ has put into place several measures to adhere to new normal guidelines. These include having temperature checks, filling in declaration forms, sanitizing spaces frequently, implementing use of masks, providing Dettol solutions, displaying signages in the space (to remind members on washing hands etc.), prohibiting large format events in their spaces, adding partitions in the space etc. This is on top of instituting relief programs for their members, especially those who have suffered from the effects of the pandemic such as downsizing etc.
Some of the advantages of coworking spaces in the new normal, Choong said, are the shorter lease terms, more ability to scale up and down as required (e.g. if hiring or letting go of people), less hassle when it comes to cleaning, people monitoring and site procedures.
Moving forward, Choong said, WORQ will continue business as usual as well as monitor the COVID-19 situation. "It just requires well thought out protocols and a community awareness to continue to be vigilant and be aware of the risks and threats," she said.
Similarly, American coworking space WeWork has committed to increasing sanitization, prioritizing personal space and behavioral signage at their spaces. They will also prioritize de-densifying their lounges, limit working space booths to single occupancies, reconfigure meeting rooms and enhance phone booth cleaning schedules etc.
Other than that, space providers Common Ground and Accelr8 will also continue to take part in community engagement with members through information drives and activities. The former is also exploring the implementation of social distancing throughout its space in an effort to stay compliant to distancing measures.
Coworking spaces are great, huh? Yes! But there's always two sides to every coin
The benefits of coworking spaces
On top of being known for their flexibility, Choong shared that coworking spaces are also known for being cost-effective, with businesses being able to save up on the lease, construction costs, utility bills etc.
"Real estate leases with landlords are often long term in nature, for example, a 3-year minimum lease, this is even before you have to renovate the site, purchase furniture, setup internet/phone lines, run and manage the space etc." she said.
Research has shown that open spaces have many perks: a non-office like environment, increased informal interactions, improved company culture, increased collaboration, higher employee satisfaction, improved perceptions of the workplace as a whole, more cost-effective, and helped certain teams collaborate better.
"What we promise companies is that when you come in, you guys can just start working right away, all you gotta do is plug in the Wifi and you're set. You don't have to worry about the cleaning etc.. The pantry is always filled up with snacks. All these small things mean a lot for companies, who really see them as value-adds," Choong said.
"If you want more flexibility this year because you are not sure about your head count for the next few months, for example, you can just reduce the number of pax for your room and we can cut it out of the cost - that's the sort of flexibility we offer. On top of that, we also offer limited free day passes for users to try our spaces so they can experience the spaces ahead of time."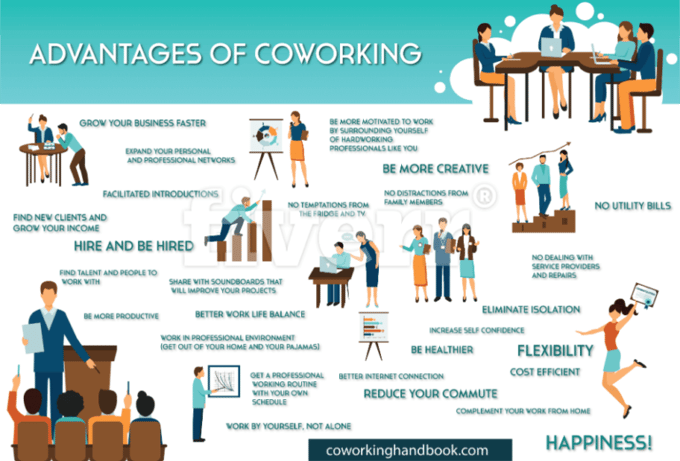 With this many benefits, it's easy to see why coworking has transformed into a global movement. (Image source: Coworkinghandbook.com)
Consider the drawbacks to coworking spaces
But numerous scientific studies have also shown that open plan offices may have drawbacks that impede their positive effects.)
While open spaces create more opportunities for connection, it may be ill-suited for certain personalities like introverted personalities who are more sensitive to external noises. Lack of security is another possible issue.
Other research has reported concerns related to privacy and confidentiality as there are fears that conversations can be overheard. Insufficient privacy has proven to be an issue throughout offices across the globe, and may be an issue for open spaces, according to a global survey of the workplace conducted by the global research firm IPSOS.
Other research from Queensland University of Technology's Institute of Health and Biomedical Innovation reveals that open floor plans are linked to health risks . The outcome of the study showed that the absence of offices caused high levels of stress, conflict, high blood pressure and a high staff turnover.
Though open floor plans make interactions more frequent and open, it may also cause more distraction as well, according to the same study. Increased interruptions could then lead to reduced attention spans and productivity.
But some of these reported disadvantages could be resolved by using private rooms or coordinating with managers or administrators of the coworking spaces, according to Choong.
"I would argue against that (the drawbacks) because Malaysians are quiet people in general, and the spaces almost feel like you're at a library. In general, the people who come to work here are very serious about their work and want to get things done," she said.
"And the concept of open spaces is not really new - even larger corporations and MNCs are moving towards the open plan. The difference here is that because there are multiple companies working in the same space, people are more mindful of being here. So if they need to chat they'll either go to the pantry or get a discussion room. That's sort of how our members work," she added.
Final thoughts: yay or nay for coworking spaces?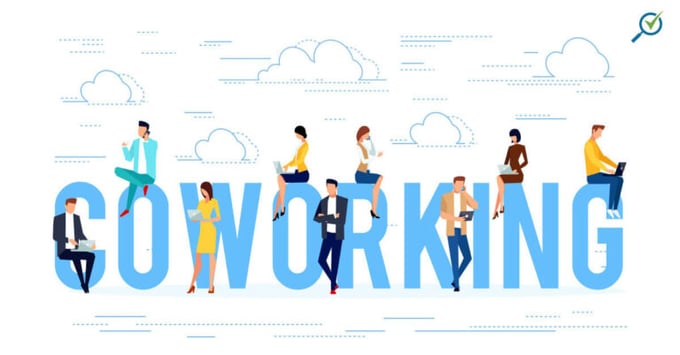 From trend to mainstream, open spaces have grown to be the desired and preferred way of working.
Our answer is: it depends.
Here are several factors to consider when deciding on whether a coworking space is the right fit for your business.
What does it mean for your company?
Narrow down the different key objectives or goals you are trying to achieve by working in a coworking space. Different companies of different sizes will have different motivations and reasons for choosing a coworking space. What do you hope to achieve by working there?
Access to innovators
These coworking spaces are often seen as opportunities for entrepreneurs and startups to get access to potential partners and investors, innovators in the field, especially from the networking and social events held by coworking spaces. They could also just introduce you to folks from the same line of business or professionals with common interests and passions.
Due to its natural and relaxing atmosphere, it makes ice breaking sessions much easier and less intimidating as well. It's also a good talent pool to hunt from as larger corporations could get access to startups and new talents at coworking spaces.
Potentially improving productivity
When employees get to work side by side with other businesses be it startups, corporations or MNCs or industry innovators, it may give that extra motivation to employees, hence improving employee productivity. Being surrounded by like-minded and motivated people could be the motivation your business needs to achieve those hard-hitting numbers this year.
Cost-effectiveness
Depending on the nature of your business and its size, coworking could be the more economic choice when compared to traditional offices. Since it's fully fitted, companies can save a lot from renting, purchasing office items, installation, and maintenance of utilities and technology.
Flexibility and scalability
Unlike traditional offices that are fixed with existing spaces and leases (which usually run for a minimum of three years), coworking has a more flexible payment term with a monthly, daily, and even an hourly rate. This is suitable for SMEs, startups or smaller enterprises who are just starting out and figuring out their stability - scaling up or down and wanting to control expenditures.
Long-term leases, on the other hand, are more suitable for larger, stable companies. That flexibility is also translated into the workforce. For instance, hot/flexi desks are suitable for freelancers who are not reporting to work every day and may not need the space on a day to day basis compared to fixed desks for regular employees.
Convenience
Looking to relocate in the future? If so, coworking spaces are more suitable for your business. You'll definitely get to save up more time, money and effort from utilizing equipment, amenities and facilities at coworking spaces. Some coworking providers may assist with recruitment and employee development through their programs and community events.
Networking/resource-sharing
Unlike traditional office spaces which may promote silo working cultures, coworking is designed to foster collaboration, information sharing and resource sharing thanks to its open work areas, community events and presence of multiple professionals, startups, corporations and industry innovators. If you frequent Starbucks for meetings because you like the atmosphere and informality, opting for coworking spaces may be a good choice for your team.
Privacy
A drawback to coworking spaces is the lack of privacy when companies are dealing with non-disclosure agreements or P&C documents or even just for client confidentiality. Though this may still be mitigated by getting conference or private suites (fees may be higher), some clients may still feel uncomfortable being exposed to other organizations.
Impact on office culture
Generally speaking, coworking spaces have been cited to improve overall office culture because of the comfortable spaces, highly engaged employees and less formal environment which makes for a happier and more laid back atmosphere.
At the end of the day, the culture of a company goes back to their brand or corporate identity. If your business aims to be more open and laid back then coworking spaces would be more suitable for you. Modern companies are starting to appreciate the perks of having open spaces and also moving towards that direction with their own premises.
---
Which wins? Well it all goes back to what you are looking for. But if you ticked yes to all the pointers above (minus privacy issues) then coworking may be right for you. Coworking combines great aesthetics and top draw functionality to provide a setup that balances creativity and productivity, and may indeed be the future of how we work.