The growing technology scene in Southeast Asia, especially Malaysia, has brought many millennials to fame after delivering astonishing performances from their wild ideas. By maximizing the growing digital community in the country, these Malaysians are currently making millions of Ringgit from their tech business.
Snapchat, the popular messaging platform is filing for initial public offerings (IPO) with the valuation estimated at US$25 billion and is possibly the largest US tech IPO since the Chinese e-commerce company Alibaba Group Holding Ltd. made its debut at a $168 billion valuation in 2014.
Trailing the success of major tech companies in the United States, Malaysia is home to several local apps and online commerce sites that are gaining momentum in the region. The brainchild behind these tech enterprises is worth a mention on our list given their dedication and proven success over the past few years.
7 of Malaysia's 'Richest' and Successful Tech-Entrepreneurs
(Note: The position is placed randomly)
1. Patrick Grove (iFlix's co-founder and chairman)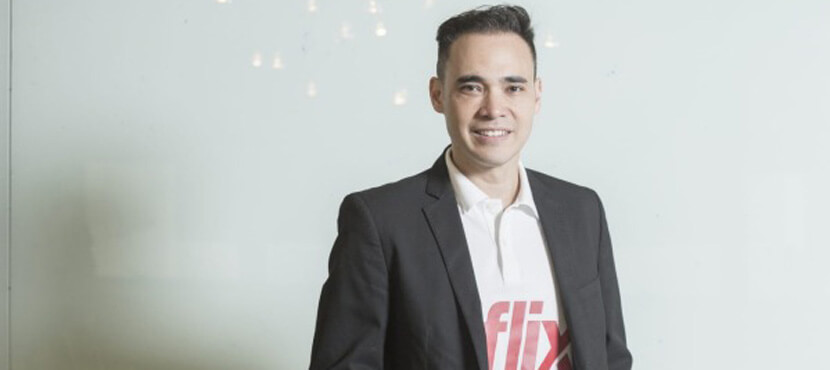 Recently listed in Malaysia's 50 Richest by Forbes Magazine at 39th place, Patrick Grove is the co-founder and CEO of Catcha Group and his latest business venture, iFlix, a strong competitor to the video streaming service provider, Netflix.
With a net worth of USD260 mil cited by Forbes, Patrick has come a long way by successfully bringing five companies to success; from their startup phase right through to their IPO stage. His ventures include iProperty, Catcha Digital, and iCar Asia, and he is now determined to propel the latest venture, iFlix towards greater heights by capturing the Asian market share. iFlix currently has more than one million users.
As reported by Asian Financial Review, Patrick started his stock trading adventure at the young age of 16 and is a believer of Warren Buffet's philosophies. His main focus, iFlix has seen European pay-TV giant Sky take a US45 mil ($60 mil stake in March, followed by the investments of the Indonesian firm Emtek Group and Philippines Long Distance Telephone Company.
2. Joel Neoh (KFit's founder)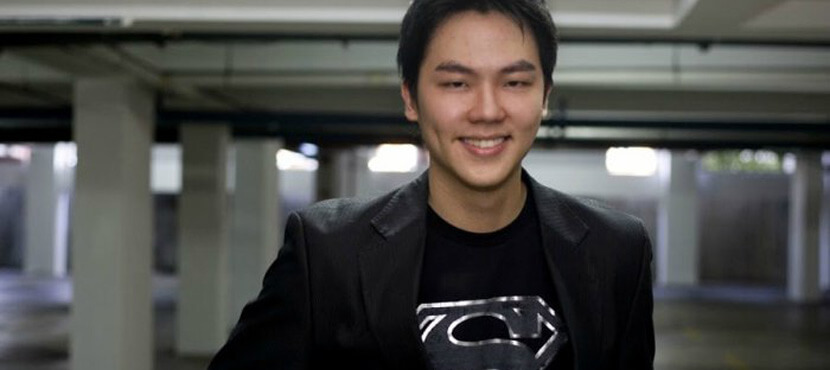 This familiar face is not a stranger to the local and regional entrepreneurs scene since his success with Groupon Malaysia and he is currently focusing on his latest venture, KFit - a platform that connects users to fitness studios, classes and gyms across Asia Pacific.
With a first round funding amount of USD 3.25 mil for KFit backed by 500 Startups, SXE Ventures, and Founders Global, Joel managed to prove his belief in KFit and secured the Series-A an investment round with USD 12 mil led by Venturra Capital, with participation from SIG and Axiata Digital Innovation Fund in 2015.
Back in 2010, Neoh's team in Youth Asia started GroupsMore, a social e-commerce startup mimicking the Groupon business model. The company joined Groupon via acquisition in an undisclosed amount and rebranded itself to Groupon Malaysia after just four months.
In 2012, his role expanded to the Taiwan market and he, later on, stepped up to be the regional lead for the Southeast Asian markets (Malaysia, Singapore, Thailand, and India). In 2013, Neoh became the Vice President of Groupon Asia-Pacific, directly responsible for the 12 markets including Japan, Korea, Australia, New Zealand, Malaysia, Singapore, Hong Kong, Taiwan, India, Thailand, Philippines and Indonesia.
3. Anthony Tan (Grab's founder and CEO)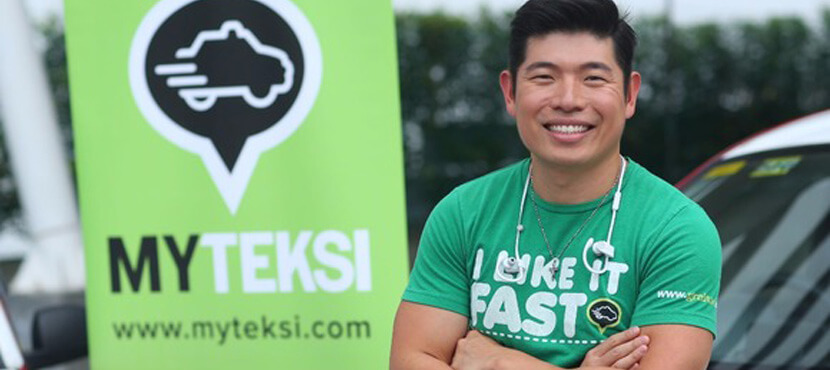 Being the youngest of three brothers in the Tan Chong Motor Holdings Bhd family, Anthony Tan insisted on setting up his own business and has delivered a wonderful performance so far with Grab, a car-hailing app and a close competitor to its peer, Uber in ASEAN.
Available in Singapore, Malaysia, Thailand, Vietnam and the Philippines, and with 250,000 active users and more than 25,000 drivers, Grab is set to quadruple the number of bookings to 120 per minute as aimed by Anthony, reported by Bloomberg Business.
Most importantly, his venture in Grab has attracted investors' eyes including the recent funds of US$750 mil raised in September, led by Japanese conglomerate Softbank in this year's investment round.
Other investors include Singapore's famous private equity firm Temasek Holdings Pte which raised more than $15 million in the second round of financing for Grab after garnering at least $10 million in an earlier round.
4. Chan Kee Siak (Exabytes Network's founder and CEO)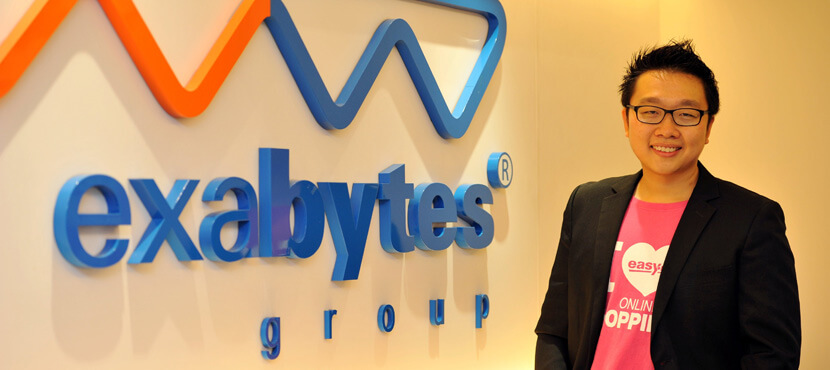 Grown from a humble hawker family in Penang, Chan Kee Siak started his online business back when he was 19 years old and he has successfully brought Exabytes Network Sdn Bhd to an internationally known web hosting and e-commerce solutions provider.
Hitting revenue of RM32 mil for the financial year 2015, Chan is aiming for a 50% growth by 2016 with his company, Exabytes and a recent partnership with Google as well as acquisitions of cloud hosting companies in Singapore.
Its latest venture into e-commerce solution and logistic solution, EasyStore and EasyParcel will be bringing the group's presence into Taiwan and Japan. Though little has been disclosed about the net worth of Chan and Exabytes, CompareHero.my still believes he deserves a spot in one of the Top 7 Tech Entrepreneurs in Malaysia.
5. Karl Loo (ServisHero's co-founder and CEO)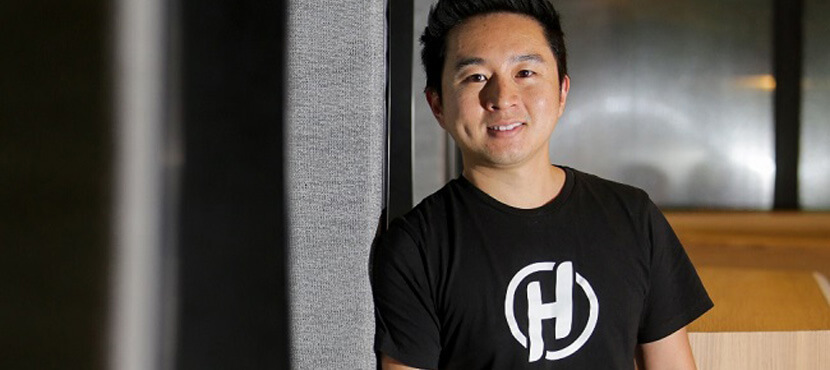 Karl Loo founded ServisHero, a mobile application that links consumers with local service providers like plumbers, electricians, and cleaners. Karl Loo graduated with an MBA from University of Oxford Business School in 2014 and he is currently leading the company to be one of the fastest growing apps in the country.
Earlier in May this year, it was reported that ServisHero has raised US$2.7 mil in an initial funding round round led by Singapore-headquartered Golden Gate Ventures, with participation from Cradle Seed Ventures (CSV) under the leadership of Karl.
Born in Malaysia and raised in New Zealand, Karl has a good understanding of the local challenges and decided to create a platform for service traders as well as consumers via Google Adwords campaign, big data analytics and also digital marketing.
Prior to his ServisHero venture, Karl was a regional director of Groupon China and co-founder of South Africa's leading online fashion and furniture retailers (acquired by Naspers). He was also VP of Operations for Y-combinator startup, Memebox based in Silicon Valley.
6. Jeffri Cheong and Choong Fui-Yu (Kaodim's founders)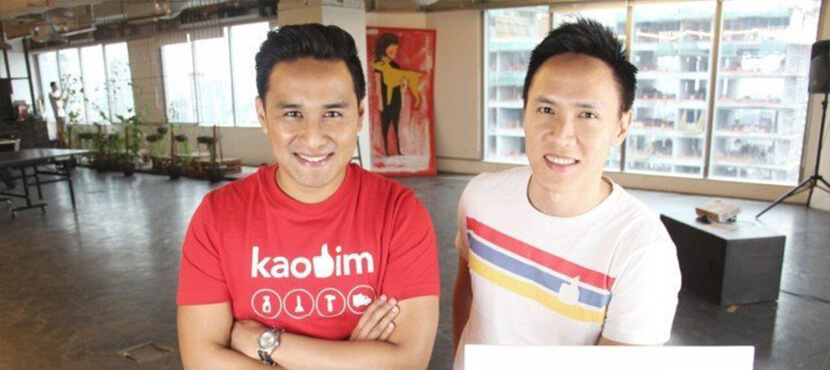 You are probably wondering why there are two people in this spot. That is because they founded Kaodim, a services marketplace in Southeast Asia and a close competitor to ServisHero. Last year November, the group managed to raise US$4 mil Series-A round of funding led by Venturra Capital.
The funding was just months away from its seed funding of USD 550,000 back in February 2015 and this alone proves the credibility as well as the confidence of investors towards the business model established by both Jeffri and Fui-Yu.
Before venturing into the startup scene, both of them were lawyers and decided to take chances in the business world. From doing the first research to setting up the business and bringing it through business cycle to grow, Jeffri and Fui-Yu do everything together and seems like there is nothing stopping them from growing the company in the Southeast Asia region further.
7. Vivy Yusof (Fashion Valet's co-founder and COO)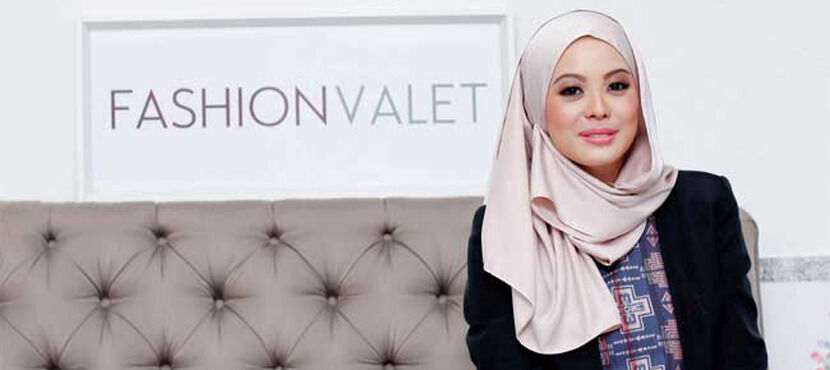 Being a blogger, wife and a mother of two, Vivy Yusof certainly has broken the glass ceiling for local women when she started her online shopping platform, Fashion Valet with her husband, Fadzarudin Anuar.
Started in 2010 with just RM100,000, Vivy and her husband managed to secure USD 320,000 of first round funding from e-government services company, MyEG Services Bhd and second round of undisclosed funding from Elixir Capital, a private equity firm based in Silicon Valley, California.
Admitting to the lack of experience in e-commerce, Vivy managed to set up her fashion e-commerce site with her husband and take care of her family as well as her social media at the same time. With the latest participation of new stakeholders in Fashion Valet, it is very likely Vivy will be able to climb to another peak in her career journey.
Inspired by these amazing entrepreneurs? Want to start your tech business today? If these questions start popping out in your head, it is important for you to know that you can be another influential entrepreneur with the right mindset, desire to win and also enough capital.
Do not discouraged by the lack of capital and let it hold you back from realising your dream to be an entrepreneur. You can get the best personal loan for business up to RM100,000 and make the first step to start your entrepreneurship journey today!