The introduction of the Mandatory Standard on Access Pricing by MCMC has reduced internet prices (both broadband and mobile) and existing plans given higher speeds or larger quotas. For your convenience, you'll find the latest home broadband internet prices from major providers in Malaysia here.
Malaysia is fast becoming a leader in the online world. We spearhead the race for E-Sports and even have one of the faster internet speeds, on average, in the region. Like most things however, there is still much room for improvement when it comes to broadband services.
Related: Unifi Broadband Plan 30Mbps At RM79 For B40 Group
Based on a report by Malay Mail, Malaysia seems stagnant in the area of internet service affordability. With a monthly average cost of RM199.00, we remain at 3rd place in the region while some others such as Thailand have moved up the market.
This is where we need to become smart consumers. Knowing which broadband service provider is best helps you in narrowing down your options and getting the best value. From a selection of top broadband service providers in Malaysia such as unifi, Streamyx, Time, and Maxis, what options are the best?
Related: Best Mobile Postpaid Plans In Malaysia 2018
Comparison of Broadband Internet Plans
Unifi and Streamyx

unifi, by Telekom Malaysia, the national telecommunications provider, launched their first broadband service in April 2001 that many of us know as Streamyx. Their second broadband service that was introduced in 2010 is unifi – a high speed fibre broadband service.
Streamyx utilises DSL Broadband Technology while unifi utilises fibre-optic cables. Initially, most homes utilized only Streamyx, but as of late, more households in urban areas have transitioned over to unifi with superior internet speed and latency. Rural areas with no fibre-optic infrastructure, on the other hand, mostly still run on Streamyx broadband. Today, Streamyx has renamed itself as unifi Broadband, though it is still commonly called Streamyx by everyone.
Both unifi and Streamyx internet offer both Home and Business plans for your business' internet needs.
Apply for a Unifi or Streamyx internet plan

unifi Home

unifi Business

unifi Broadband (Streamyx)

unifi Business Broadband (Streamyx)
Related: Best Mobile Prepaid Plans In Malaysia 2018
Maxis Home Fibre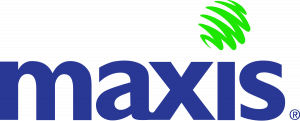 Like unifi, Maxis also offers fibre internet services with speeds of up to 100Mbps. The packages offered, such as the MaxisONE Home Fibre, is one of the more affordable internet plans in the market currently.
There are only two speeds available for the MaxisONE Home Fibre Plan. Users can either opt for 30Mbps which cost RM 89/month or 100Mbps at RM 129/month. Additionally, the quota is unlimited, so there is no need to worry about speed throttling. Thanks to the dual-band WiFi router provided, higher broadband speeds are maximized too.
Installation is free for both packages and the Maxperts will ensure that your connection is set up right from the beginning.
Maxis Fibre also offers Business internet solutions for your growing business needs!
| | |
| --- | --- |
| Maxis Home Fibre | |
| Maxis Business Fibre | |
Check out the latest available internet plans for your home and businesses in the tablet below, and apply!
Related: Reduce Your Mobile Data Usage with these 15 Tricks