Looking to buy a smart phone? Xiaomi's Pocophone F1 is currently the most powerful sub-RM1500 smartphone. It offers flagship-level performance at entry-level to mid-range phone prices. To achieve this price point with the flagship specs, it surely it had to cut corners somewhere – but where?
What's this Pocophone F1 that I keep hearing about?

Source: Xiaomi, POCO
The Pocophone F1 (by POCO, Xiaomi's sub-brand) is the latest smartphone that's caught the smartphone industry by storm. It did what other manufacturers couldn't do: Putting in the best specifications possible at a price that undercuts most mid-ranged smartphones. How much is it? Just RM1,299.
We all remember the craze when Xiaomi entered Malaysia with its Mi4 flagship back in 2014. The phone was selling just below RM800 and offered similar (if not the same) specifications as other flagships. Their recent phones, though still good buys, don't offer that same amount of value– until this Pocophone F1.
But, how does Xiaomi, or POCO, make the Pocophone F1 so affordable? Why is it so cheap with such "flagship" specifications? Here's where it cuts corners:
The Full HD+ IPS Display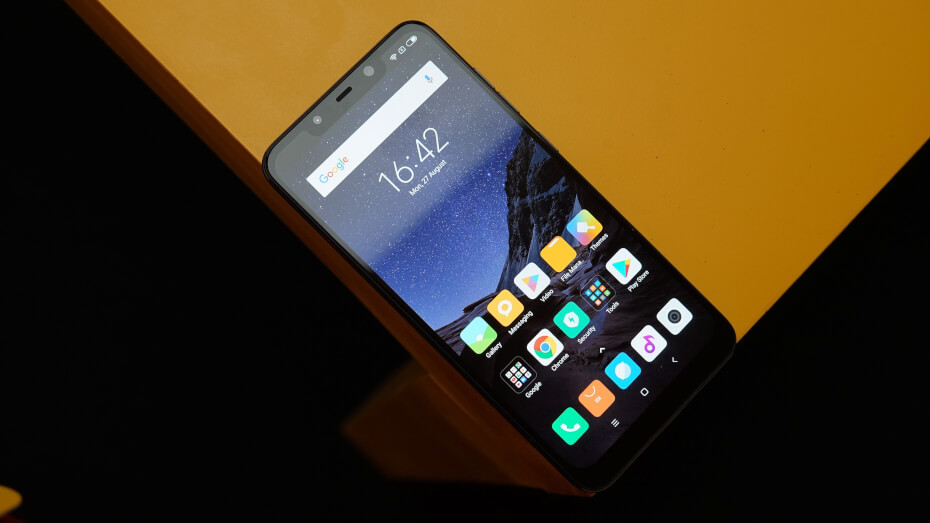 Flagship smartphones these days aim to provide you with the highest of resolutions (up to Quad HD+), the sharpest of displays, and the most vibrant colours (with OLED panels). The Pocophone F1, on the other hand, settles for a 2246x1080 FHD+ IPS panel, which comes standard with most mid-range smartphone these days.
Packing the dreaded "must-have" notch and curved corners, the display on the Pocophone F1 is decent. When looking at the Pocophone F1 straight-on, you wouldn't be able to spot any differences, but tilt the phone slightly and you'll see washed out colours. If you put a Samsung Galaxy S8 next to it, for example, you'll be able to tell that it isn't quite as sharp as a "flagship-level" display.
The "Ultra light-sensitive AI" Camera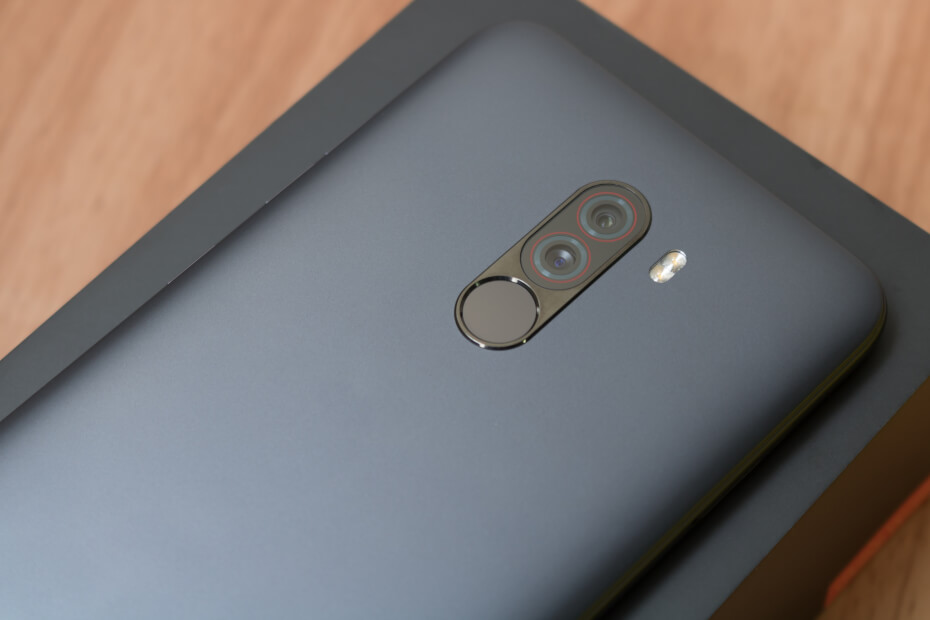 The Pocophone F1 captures images with its primary 12-megapixel rear camera and uses the secondary 5-megapixel lens for depth information. The camera software comes with an AI (of course) that helps make photos look better depending on the subject, plus the other necessary modes like HDR, portrait (that uses both cameras for the delicious "bokeh" effect), selfie, and the like.
So, it comes with all the important features, but does it perform well? It does do an okay job, provided you're under a big blue sky on a sunny day – as do most cameras in ideal lighting. Where the camera falls flat in general (as reviewers have pointed out) is that most photos look soft, grainy, and noisy, especially indoors and in low-lighting.
The Stereo Speakers
Strangely, the Pocophone F1's stereo speakers aren't actually advertised anywhere – you'd think it'd be a point of interest.
The Pocophone F1's stereo speakers use both the earpiece and the bottom-firing speakers. While it is perfectly useable for calls or the occasional music and video, the quality isn't quite up to par with other flagships from the likes of Huawei or Samsung. It isn't as clear and doesn't have as much depth and richness.
The Plastic Build Quality
The design of the Pocophone F1 is normal, at best. AndroidAuthority describes it as "rather generic". This is thanks to its simple design and the use of polycarbonate (plastic) materials. It does feel slightly low-quality and slippery in the hand, though it doesn't attract fingerprints, nor would it be as fragile as glass. As a plus, it is cheaper to replace if it drops or gets damage – try that with a glass phone.
There is an "armoured" variant releasing this Friday, 27th September. It uses DuPont Kevlar, which is a tougher and lighter material commonly used in aviation and military. Expect a slightly higher price too.
Lack of NFC, water-resistance, and the DRM to play HD videos
The Pocophone F1 doesn't come with an NFC chip, that means the phone will be unable to perform payment services that uses NFC. It isn't water-resistant like most other flagships either. For video-streaming junkies, the phone is going to be a let-down as it doesn't have a DRM (Digital Rights Management) module to allow for HD video streaming through apps like Netflix.
Riding on Xiaomi's know-how and support
POCO, being a sub-brand of Xiaomi, benefits a lot from being able to rely on its parent company for several things if need-be. This would mean that POCO itself would need to spend less on its own proprietary processes (such as having the camera work done by Xiaomi, as reported by Venturebeat). It would instead leverage more on Xiaomi's already-large supply lines and production, giving it the advantage that newer and smaller phone manufacturers don't.
The 5% margin philosophy
As we know, Xiaomi made a move to cap its profit margin at 5% in April 2018. This is done to maintain its products at a reasonable pricing for its customers. POCO, being a sub-brand of Xiaomi, follows the very same philosophy. It would have a 5% profit margin for every Pocophone F1 sold. Just to do some quick math: 5% of RM1,299 would be only RM64.95!
Yes, the phone must cut corners in several different places to achieve that low pricing, but most of these features (save for the display) are hardly used by most people. When was the last time someone you knew used NFC?
With all that said, the Pocophone F1 is a real value-for-money smartphone and you should definitely get one! Just keep a case on the phone, keep it away from water, and you'll save yourself a lot of money.
Do you think the Pocophone F1 is a great buy? Let us know in the comments!