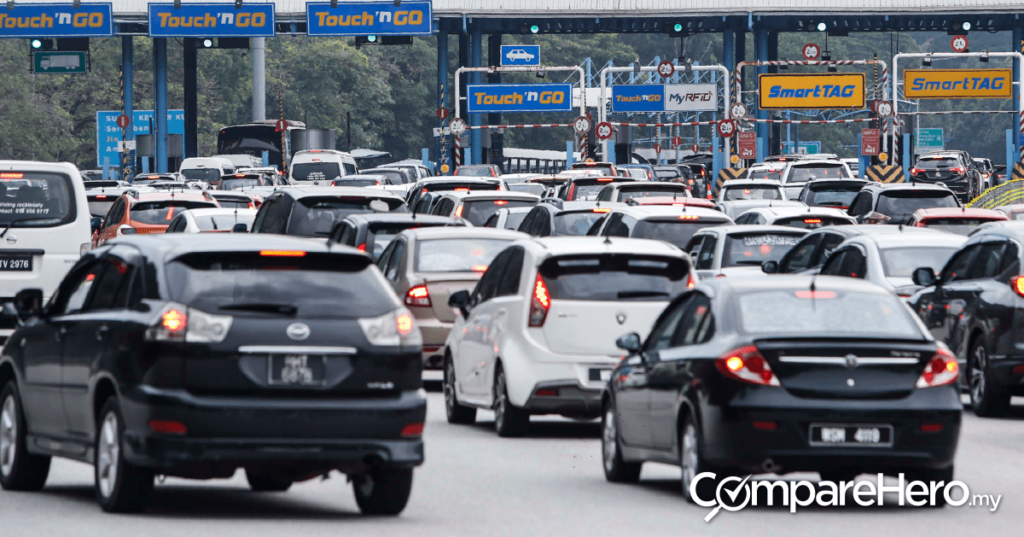 With the traffic jams from Raya still haunting us in the back of our minds, many are now swearing off owning a car. We get it, dealing with morning traffic just to be greeted with a full parking lot is… not the best.
For those who opt out of driving anywhere in their own vehicle or of driving in general, fret not, because as we all know, from Grab to other up and coming e-hailing services to car rentals and the (though slow) ever-evolving public transportation, there are more than a few options available these days for non-drivers!
Luckily for you, ditching your car and Grabbing everywhere is something you can still go for. However, the question still remains: does it make financial sense to do so? Here's how much it costs to own a car vs ride-hailing with Grab.
How much does it cost to own a car?
The price you pay when owning a car goes beyond your monthly loan repayment and petrol costs. Other things you'll have to take into consideration are the maintenance costs, road tax, insurance, toll charges, and parking.
Let's take a look at how much it would cost to purchase a Myvi in 2022.


But what about owning a Myvi for 5 years?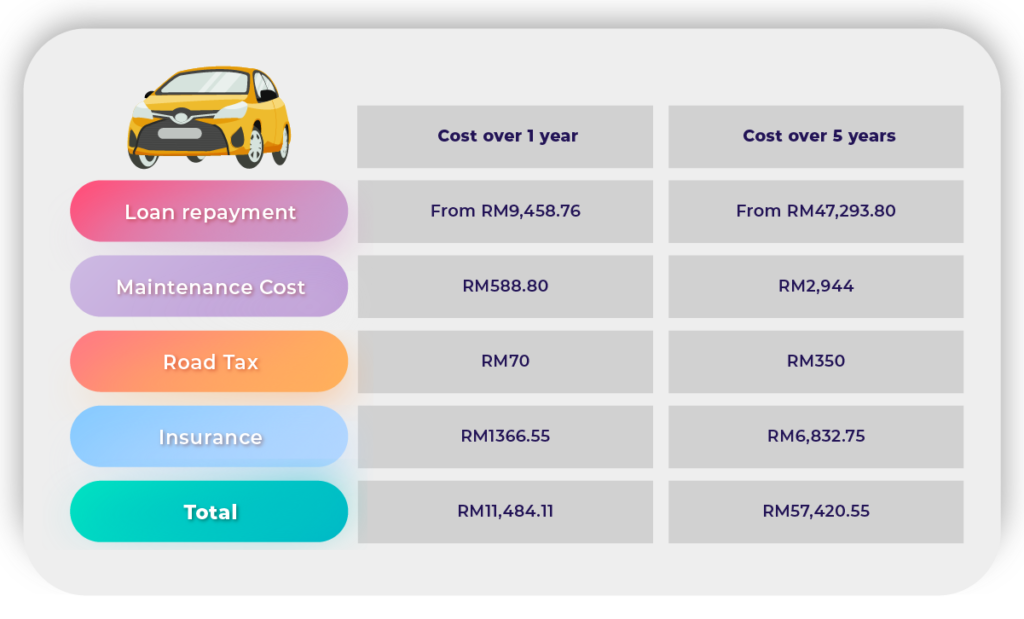 If you go the usual route of purchasing a car, you will have to fork out 10% of the car's total price, and the remaining 90% will be financed. With the maximum hire purchase loan tenure at 9 year, car buyers who choose the longer tenure will have to spend more in the long run even though the monthly payment could be much less.
Moreover, depreciation is one of the highest costs of owning a car. Regardless of how well your vehicle is taken care of, you still can't escape the crazy phenomenon we know as depreciation.
The average depreciation rate for a Myvi is about 60%. However, this is subject to change as factors such as mileage, degree of wear and tear, who you sell your car to (selling your car to a car dealer will lower your selling price further) could accelerate the depreciation rate of your car.
How much does it cost to take Grab?
So, let's say your commute to work is about 10km. This is how much it would cost you:
Base fare: RM2
Minimum fare: RM5
Cost per KM: 10km x RM0.70
Cost per minute: 25 minutes x RM0.20 (non-peak hours)
Total = RM14
Assuming you'll be taking two trips every working day, it would cost you approximately RM588 a month, without factoring in high demand costs. However, do keep in mind that you'll also have to fork out your own toll fees as well. To keep this estimation simple, we'll assume these costs will remain the save over the next 5 years: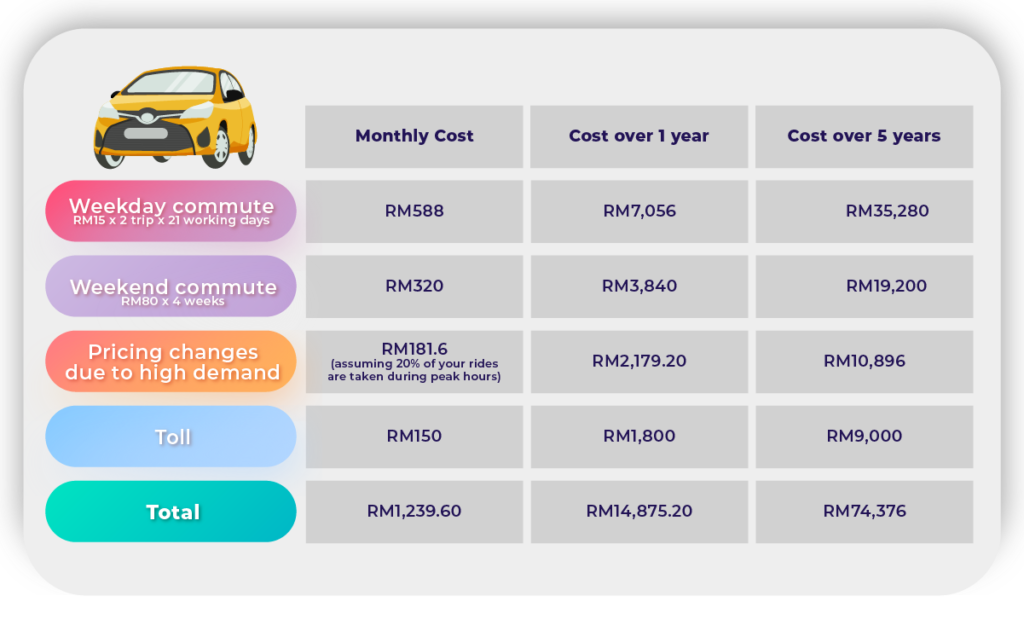 If budgeting is your priority, RM1,239.60 a month might not seem so bad. However, if you're looking at the bigger picture, while taking Grab rides might save you time and energy, RM14,875.20 a year is not very economical in the long run. At least when you own a car, you'll be able to sell it off in 5 years and make some money back.
But then again, these costs depend on the distance of your daily commute. If you lived much closer to the places you regularly travel to and only incur, say, RM10 per journey without having to go through tolls, using Grab could be a much more budget-friendly and logical option.
Before you make your decision on whether to ditch the driver life, do consider:
1. Cost of the car you would like
The more expensive the car, the more expensive its parts, its maintenance, and its insurance. Though if you're a car enthusiast, you could always opt for a secondhand car.
2. Lifespan of the car
Does the car you want have a history of reliability? It's much more cost-effective to own a car you can use for a long time without much of a need to constantly spend money on its upkeep.
3. Amount of time you'll spend commuting
You may be able to buy more fuel, but time is something that can never be bought. Before you buy a car or opt for the Grab life, do remember that the longer your daily commutes, the more money you'll spend on Grab, and the wiser it would be to own a car of your own. However, some might prefer to work in the backseat or just spend the long journey doing their own thing, so to each their own.
So, which should you choose?
You should own a car if you… have long daily commutes with an intention to keep your car long term.
You should use Grab if you have short daily commutes and would much rather not drive.
That being said, not everything revolves around money and both forms of commuting come with its own pros and cons. While owning a car will allow you to enjoy the freedom to go wherever you want, whenever you want to without the need to make small talk on every journey, using Grab would save you from all the awful traffic or looking for parking. At the end of the day, it's up to you to decide what your priorities are and go with what feels right for you.