These two household names have become familiar brands among housewives, young adults, families, and even expatriates as they offer a wide variety of good quality household products at very affordable prices. These store outlets can also be easily found in many areas.
However, with so many products available in the stores, it may be difficult for you to find a really good deal. As observed by CompareHero.my, most of the products that can be found in these stores are actually being sold at a discount of about 20% to 30% compared to big name stores such as Aeon and standalone shops.
To make your next shopping trip easier, we have compiled twelve products that are super useful and affordably priced here:
1. Daiso (Most products are priced at RM5.00 exclusive of 6% GST)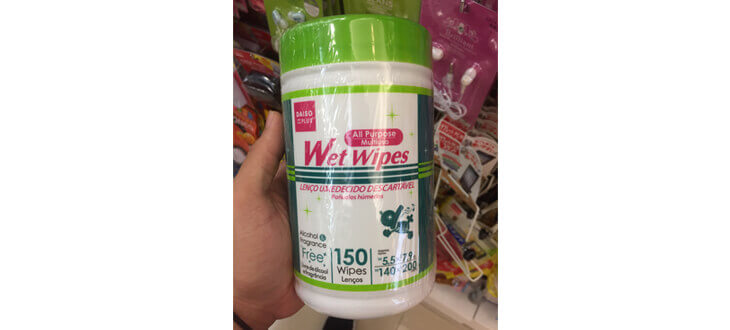 Multipurpose Wet Wipes
With 150 unscented and alcohol-free wet wipes for each unit, it is so much easier now to clean up around the house the and it can be used on furniture and even electrical items such as the washing machine, laptop and kettle. Wet wipes also come in handy when you are travelling as you can use it to quickly clean stains or dirt when there are no toilets in sight.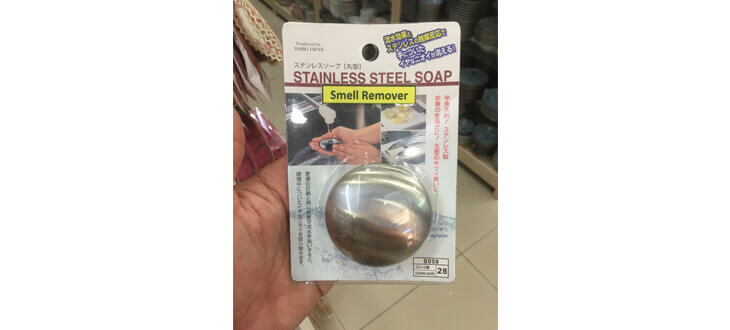 Stainless Steel Soap
This is a piece of stainless steel that comes in the form of a soap bar (or other hand-held shapes) which is best used to neutralize or reduce strong odors such as from handling garlic, onion, durian or fish in your fridge or home.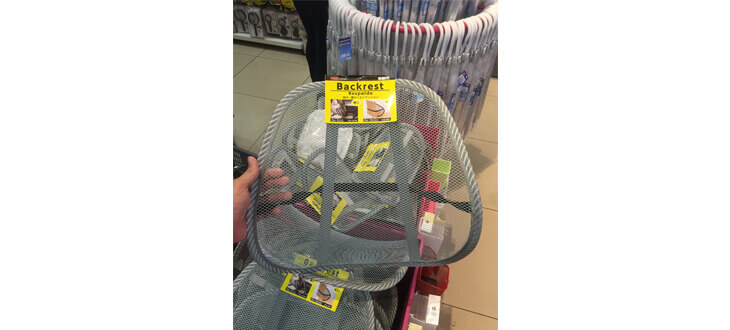 Backrest Support Tool
This is an amazing invention especially for those who sit at their office desk for long hours.
Apart from the spine, poor posture could also cause organ damages, digestion issues and strained neck and shoulders. Thus this tool can be used to support your back and minimise the damage on your spine.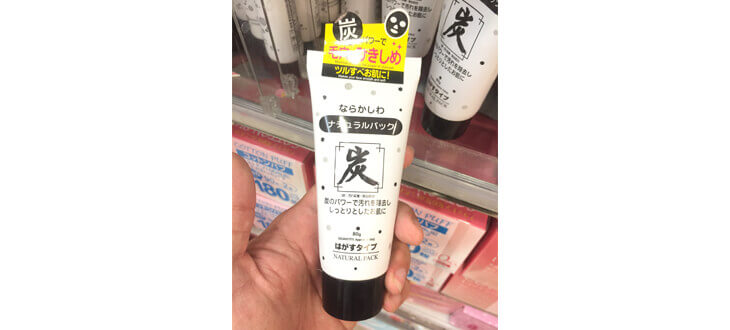 Blackhead Remover Peel-Off mask
Surprisingly, this is one of the most popular items at Daiso from the beauty department given its effectiveness and affordability. It's as simple as applying the mask and you will be able to remove most of the stubborn blackheads and impurities from your skin.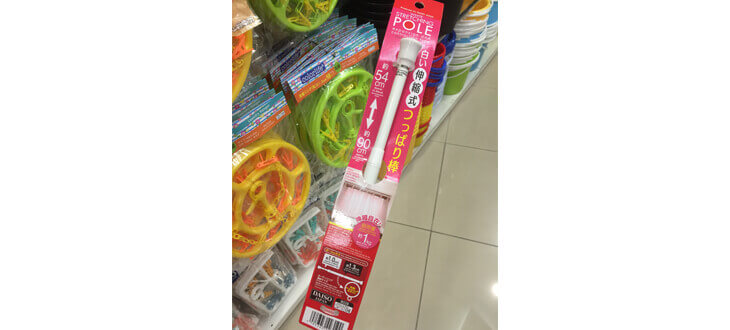 Tension Pole Caddies
These pole caddies are easy-to-use, affordable and work wonders for windows and shower curtains. But what many do not know is that, they can serve other purposes such as kitchen utensil dividers, sink skirt hangers, and it can also be used to hang high heel shoes. The tensions pole caddies come in multiple lengths depending on your needs and most of them can sustain up to 2KG of weight.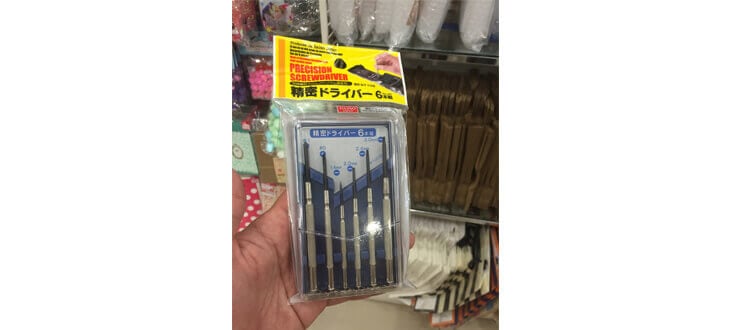 Precision Screwdriver Set
This is a must-have tool set especially for those who possess many electrical items around the house. Especially For those who are firm believers of 'do-it-yourself', this is one important set of tools will definitely come in handy in the long run.
2. Mr DIY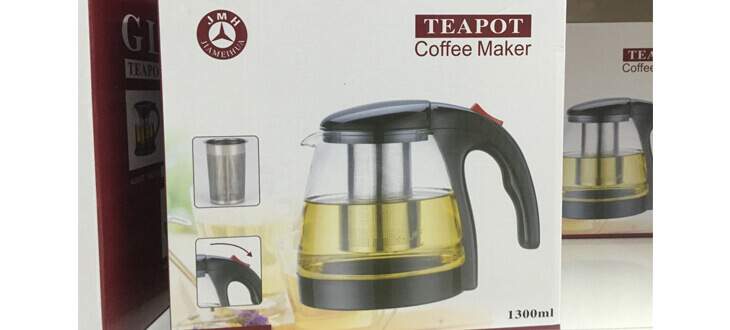 Teapot Coffee Maker
Making coffee or tea using coffee or tea grounds is back in trend as people seek to satisfy their taste buds and stop drinking instant coffee and tea. Priced at RM17.50, this teapot is affordable and easy to use. It comes in a compact size and allows consumer to carry it anywhere and is also suitable for short trips!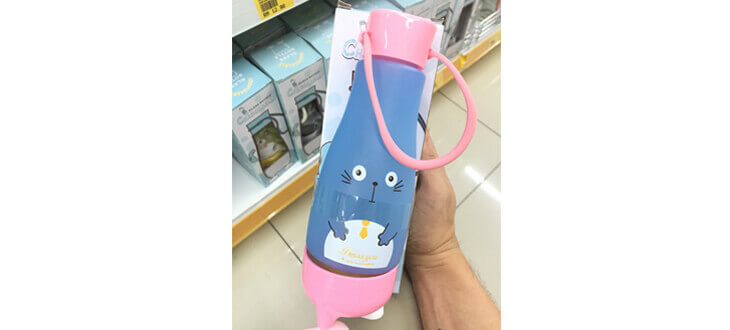 Cartoon Mug/ Water Bottle
This cute multipurpose mug can also be used as a water bottle and comes with four different cartoon designs. Priced at only RM7.90, the mug also has a small container at the bottom where you can keep your medication and supplement pills.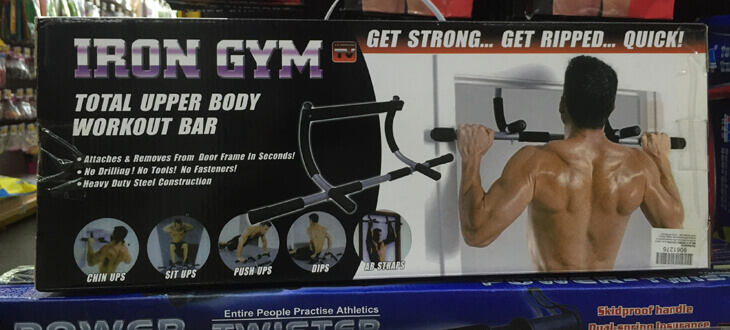 Iron Gym Upper Body Workout Bar
For those who are reluctant to sign up for expensive gym packages, this tool is an affordable and easy-to-use alternative. By attaching the bar to the door frame, you can train your chest, shoulders, biceps and abs using exercise like chin ups, push up and ab exercises. This workout bar will only cost you RM33.00 and now you have no more excuses to slack off!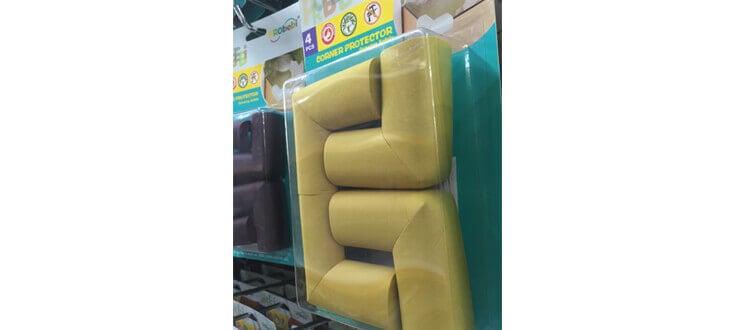 Corner Guards/ Edge Protector
This will come in handy for families with a baby or relatively young children to protect them from risky household items like doors, windows, closets and even tables. So get this product for only RM7.30 and protect your children and even yourself now! It comes in different colors to suits your preference.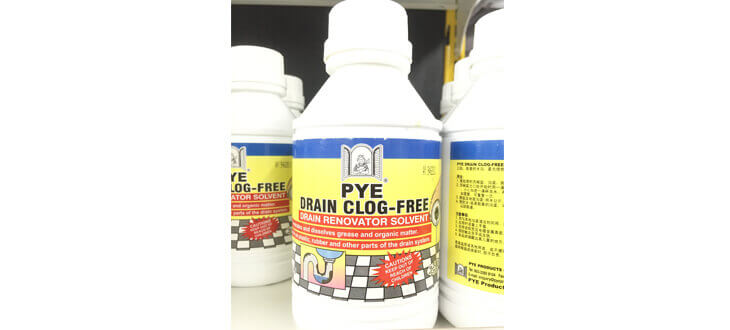 Drain Clog Cleaner
You can save on the plumber's fee by using this simple product from Mr DIY priced at only RM9.00 per unit. It is as simple as pouring an adequate amount into the clogged pipes to remove the obstructions.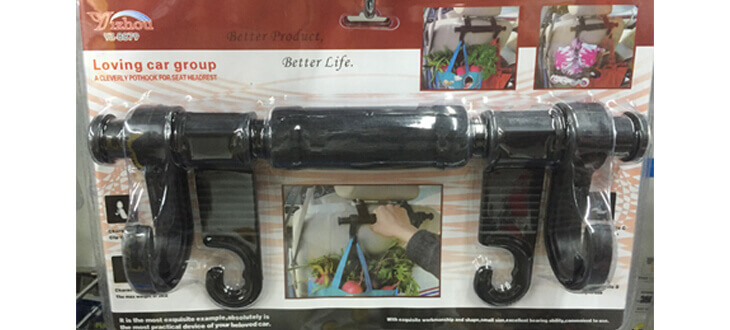 Car Hooks
Are you always finding it hard to place your groceries or even take-away food in your car while driving alone? This product is probably one the best products invented, at least for housewives. Priced at only RM10.90, the car hook from Mr DIY can hold items of up to 5 KG. It also comes in various sizes at different prices, depending on your needs.
It is always wise for you to compare products in different stores to ensure you get the best deals. If you have other budget products to recommend or any comments, let us know in the comment box below!