Let's face it, at the rate of how advanced technology has become nowadays, everyone is slowly turning into a digital savvy person.
Not only that, but the recent pandemic has also left consumers with no choice but to familiarise themselves with the digital world. Physical meetings or events have had to be moved online, namely, e-meets, e-trainings and e-seminars. Additionally, the biggest change we could see throughout the pandemic is how physical purchases are mostly being done online.
And if you're one of the few who's currently hesitating as to whether you should really move forward with digitising your life, the CIMB e Credit Card will convince you otherwise.
Here are several reasons as to why you should go digital, with the help of the CIMB e Credit Card by your side at all times:
1. Earn bonus points & exclusive deals for online shopping, food delivery, e-wallet, contactless spendings
It's no surprise e-commerce and any form of online retail have been booming ever since the pandemic started. Not to mention the endless benefits of getting what you need online.
For instance, there's no need for you to queue up at fitting rooms in order to get your favourite outfit. Online shopping allows you to return and exchange sizes if they don't fit accordingly.
Not forgetting the fact that you won't have to carry around a thick wallet full of cash, thanks to the existence of e-wallets and contactless payments. All you need is your handphone and a thin piece of credit card.
Earn up to 12x Bonus Points
If that isn't enough to convince you, with the CIMB e Credit Card, all customers are able to earn 12x bonus points when you make purchases on the 10th of every month with featured partners including popular online marketplaces Lazada, Shopee and Taobao as well as other featured partners such as HappyFresh, foodpanda, Sephora, to name a few.
Save the hassle of queuing up at the cashier to pay for your groceries by ordering online from HappyFresh and earn the same amount of bonus points while you're at it.
You wouldn't need to struggle and find parking when you can order your food online while getting it delivered to you from food merchants including foodpanda, The Coffee Bean & Tea Leaf, and many more.
If none of the featured partners applies to you, no worries! The CIMB e Credit Card also rewards you with 10x bonus points on the 10th of every month for other transactions, with non-featured partners for your online shopping, e-wallet top-up and auto-billing payments. For every other day, you'll earn 5x bonus points for all your online transactions as well, which includes food delivery and e-wallet reloads on Touch 'n Go, GrabPay, Boost, BigPay and Setel. For in-store contactless purchases or other transactions, you could earn 1x bonus points too.

Exclusive Deals
On top of that, you could also get exclusive deals for all your spending made with featured partners. Here are the featured partners where you could get exclusive deals:
F&B and Food Delivery: Domino's, foodpanda, HappyFresh, The Coffee Bean & Tea Leaf
Online Shopping: Go Shop, MR DIY, Shopee, Taobao, ZALORA, Lazada, OXWHITE
Health & Beauty: Alpro Pharmacy, Sephora, The Body Shop
Others: Coleman, Montbell
You could stay updated and check out the deals here.
And here's another awesome perk. From now till 31 December 2021, enjoy 1-for-1 beverages of any size and any drink from The Coffee Bean & Tea Leaf on weekends with your CIMB e Credit Card. It can't get any better than that, can it?
2. Never forget to pay your bills with the auto-billing feature
With many recurring bills to pay every month, you might just forget one or two. Save the time and make use of the auto-billing feature offered by the CIMB e Credit Card!
There's no need to manually perform the online transactions to pay for your bills or over the counter anymore! The best part of it all? You'll still receive 5x bonus points when you set recurring payments for your telco bills, online streaming services and utility bills. Imagine being rewarded simply by paying your bills with the CIMB e Credit Card and using the auto-billing feature.
Surely you'll be convinced to move all your payments and go digital now!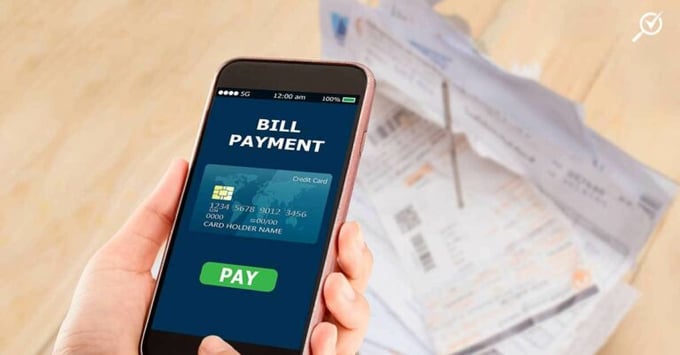 3. Redeem various gifts with your CIMB Bonus Points
Now that you know by going digital, you'll earn bonus points for all your digital spending, but you might wonder what's the point of earning all these CIMB bonus points, right?
Having the best bank bonus points conversion value* in the market at 400 Bonus Points = RM1, you will be entitled to redeem over 400 products from the Member Rewards Catalogue at more than 5,000 Pay With Points merchant outlets in Malaysia. Plus, with a minimum of 22,000 Bonus Points, you can redeem e-vouchers worth RM50 from Shopee, Lazada, Grab, Touch 'n Go, Zalora and lots more!
Some of the popular product categories include health & lifestyle, home essentials and travel.
Take a look at the complete Member Rewards Catalogue here.

4. Convert your CIMB Bonus Points to cash
Another great benefit of the CIMB e Credit Card is that you could easily pay your expenses with your accumulated CIMB Bonus Points, thanks to the CIMB Pay With Points feature. How?
Basically, your CIMB Bonus Points could be used as cash, with the same conversion value of 400 Bonus Points = RM1.
The participating merchants include popular stores such as Bata, Isetan, Jaya Grocer, Chili's, Senheng, DOME, as well as other merchants from various categories such as groceries, dining, beauty & wellness, to name a few.
Browse through the full list of the participating CIMB Pay With Points merchants here.
Are you fully convinced to go digital now? If you are ready to digitise your lifestyle, go ahead and apply for the CIMB e Credit Card today.
*Best bonus points conversion of 400 Bonus Points = RM1 offered by CIMB is in comparison against other consumer banks in Malaysia published as of 1 June 2021. The conversion rate is applicable to Pay With Points participating merchants and cash back redemption.
Terms and Conditions apply. Check out more CIMB e Card benefits here.