Franchising is booming business in Malaysia. As ASEAN's largest franchise market, the market has been growing for 15% per annum for the past decade.
If you are new in this business, you might feel incredibly overwhelmed by the sheer volume of choice that you are given when trying to find a right franchise to invest in. We have previously shown you what franchising is and how you can start a franchise , as well as the top 50 low cost franchises in Malaysia. You're probably familiar with a lot of foreign franchises such as McDonald's and KFC; but did you know that a lot of very famous franchises are actually from Malaysia? That's right! We've listed the top 10 most famous Malaysian franchises that you can easily join right now.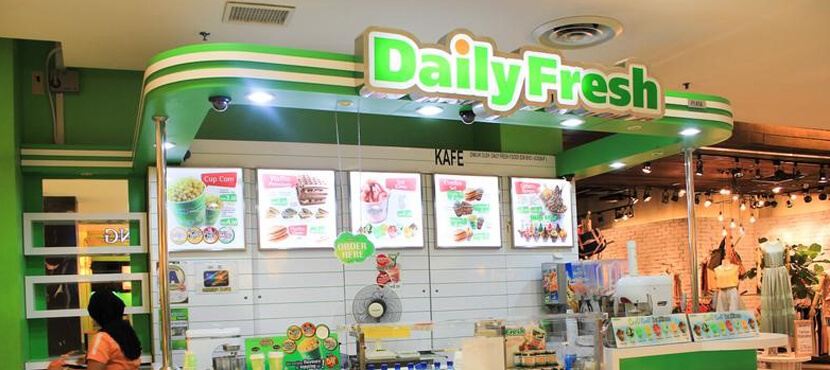 Daily Fresh
With more than 800 franchise outlets around the world, Daily Fresh is one of the leading global snack food retailers. The brand is famous for its delicious and affordable waffles, which you can find in most of the shopping malls across the country. But what you might not know is that Daily Fresh is also the owner of the largest sweet corn plantation in Malaysia, which gives the business a unique edge in its market segment. This so-called 'vertical integration' allows them to produce their own ingredients and retail products, which shields the company from price movements in base ingredients. Because Daily Fresh owns such large parts of their supply chain, they have an unusual level of control over the quality and cost of their products. This can aid prospect franchisees who are looking for a franchise with lots of organizational support. They are currently active in 15 countries, selling a variety of ready-to-go snacks and desserts.
Initial capital investment: RM 85,000 – RM 120,000
Franchising fees: RM 25,000
Royalties: 2%
Advertising fees: 3%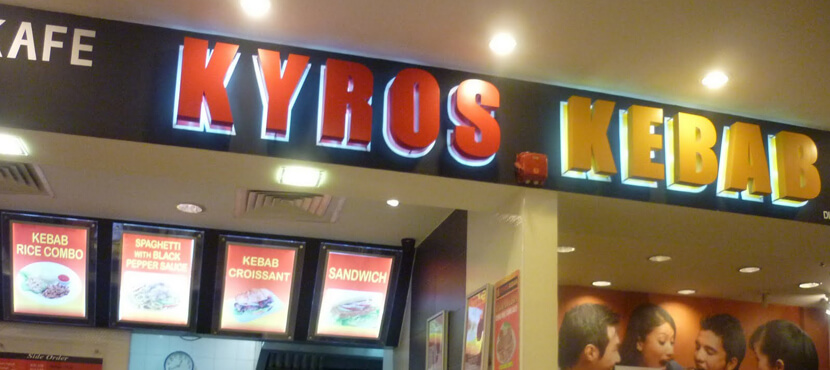 Kyros Kebab
Kyros Kebab has grown tremendously since its inception in 1997. In recent years, the company has become the largest kebab chain in Malaysia with over 44 outlets throughout the nation. They offer a healthy and tasty meal among other great products, especially liked among Muslim populations for its Arabic-like fast food. You can start your own Kyros Kebab outlet at a reasonable price, compared to other franchising programs.
Initial capital investment: RM 120,000 – RM 285,000
Franchising fees: RM 50,000
Royalties: 5%
Advertising fees: 1%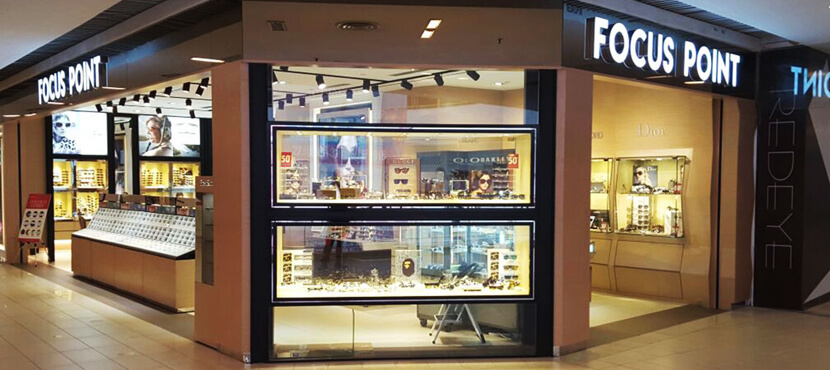 Focus Point
Focus Point started out as a small local optical store but quickly grew to become of the leading eyewear retailers in the country. Along with that, the company has another brand named Whoosh that serves younger generation with its Korean-focused eyewear designs. Both brands under the same company are highly welcomed by the locals for its affordability and sometimes you can find branded eyewear such as Burberry during its sales period. The company has recently adopted a franchise model to facilitate the further growth of their brand.
Initial capital investment: RM 400,000 – RM 550,000
Franchising fees: RM 60,000
Royalties: 5%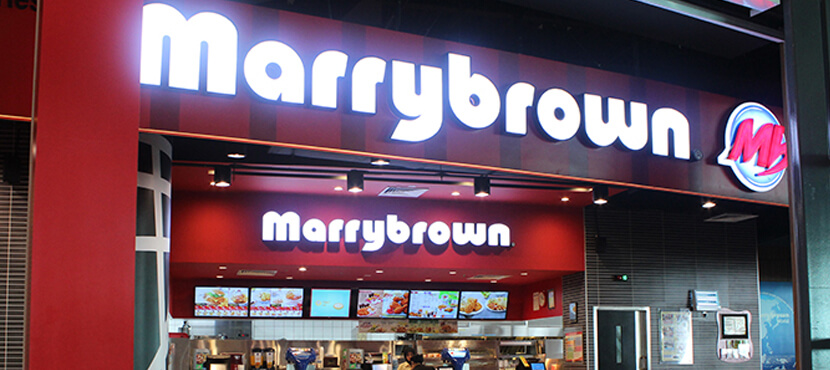 Marrybrown
One of Malaysia's biggest franchises, Marrybrown has won various franchise industry awards, which is a testament to the quality of its franchise program. The company has grown to become one of the leading Halal quick service restaurants in the world. MarryBrown is well-known in the Northern region for its delicious fried chicken (comparable with Kentucky Fried Chicken). If you decide to invest in a Marrybrown franchise, you can enjoy a proven franchise model that has undergone years of refinement.
Initial capital investment: RM 500,000 – RM 700,000
Franchising fees: RM 80,000
Royalties: 4%
Advertising fees: 3%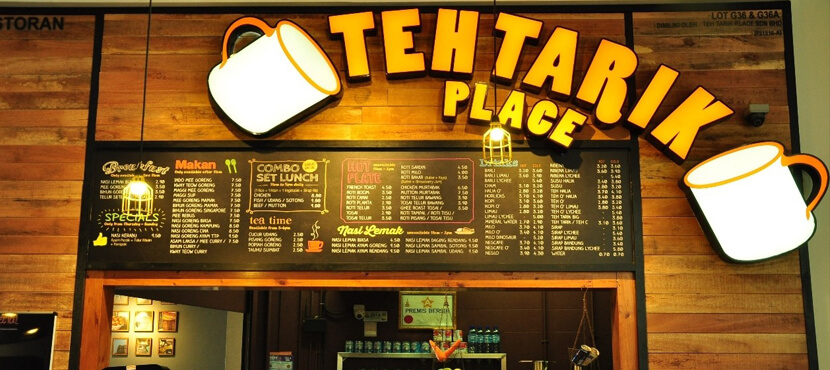 The Tarik Place
Famed for its authentic Malaysian street cuisine, The Tarik Place stands for affordability and high quality. Popular dishes include Roti Canai and spicy Nasi Lemak and it is getting more popular among the young hipsters in Malaysia as a hangout place. Next to the 23 Teh Tarik outlets that are already active in Malaysia, the company is looking to expand into Selangor, Wilayah Persekutuan, and East Malaysia.
Initial capital investment: RM 600,000
Franchising fees: RM 60,000
Royalties: 5%
Advertising fees 3%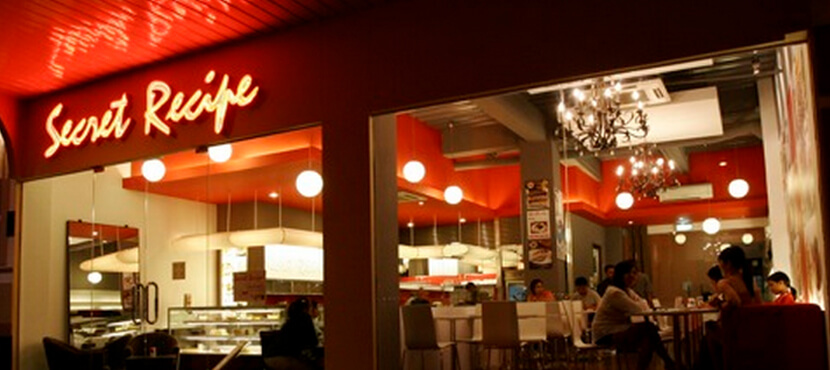 Secret Recipe
Started in 1997, Secret Recipe is famous for its wide range of high-quality gourmet cakes and it is getting easier for Malaysians to get a cake from Secret Recipe as its branches are well-spread across the country. Next to its unmatched level of variety, the menu also champions quality food (both western and oriental) at affordable prices. A rapidly growing company, Secret Recipe currently has more than 440 outlets across the region.
Initial capital investment: RM 600,000 - RM 650,000
Franchising fees: RM 150,000
Royalties: 5%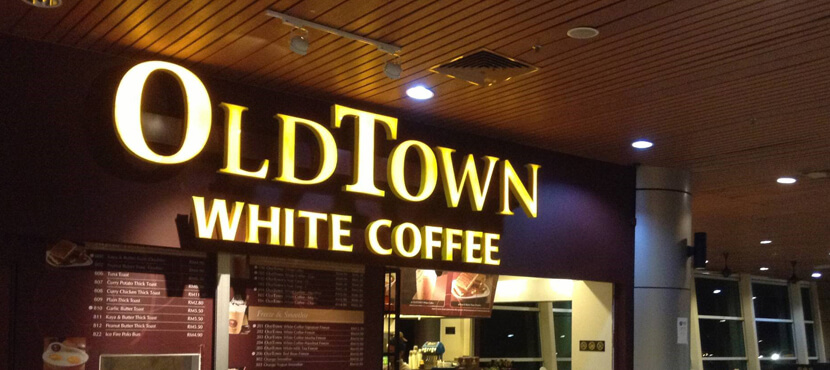 Oldtown White Coffee
With 234 outlets through the country, Oldtown is one of Malaysia's well-known coffee brands while many would fall for its tasty toasts too. The company has recently put its menu to another level by offering flexible lunch and dinner set up to more than 100 choices based on customer's preference. Oldtown not only supports retail outlets but also sell its coffee products in 13 other countries. The franchise concept that Oldtown utilizes is very flexible with a lot of different store concepts that prospect investors can choose from.
Initial capital investment: RM 700,000 – RM 1,000,000
Franchising fees: RM 80,000
Royalties: 5%
Advertising fees: 3%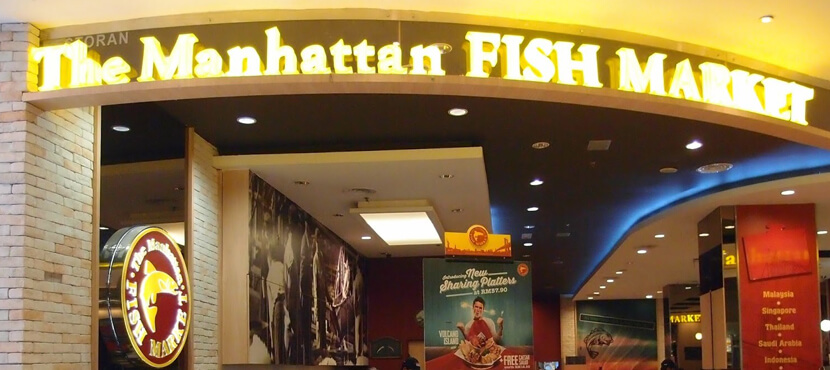 Manhattan Fish Market
Inspired by the Fulton fish market in Manhattan, the Manhattan Fish Market offers a variety of Western seafood that appeals to a wide range of customers. This restaurant is no stranger for Malaysians who are into seafood delicacies at an affordable price. Currently, the company has over 70 restaurants in Asia and the Middle East.
Initial capital investment: RM 1,257,200 – RM 2,200,100
Franchising fees: RM 89,800 – RM 134,700
Royalties: 5%
Advertising fees: 5%
More information about franchising Manhattan Fish Market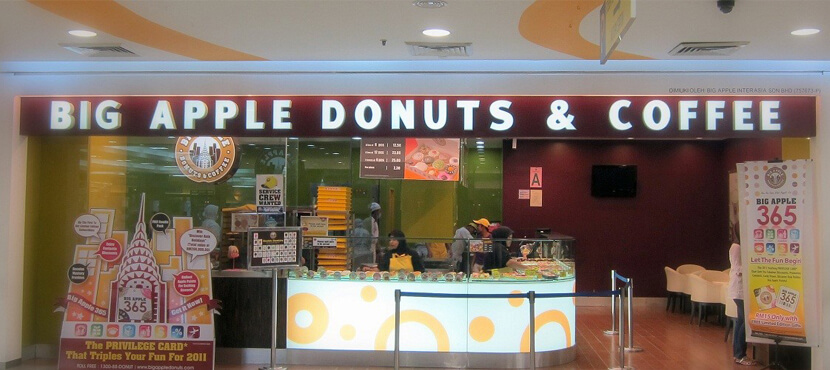 Big Apple Donuts
Founded in 2007, Big Apple Donuts has rapidly ascended to become Malaysia's top donut retailer. This is not surprising as many Malaysians are obsessed with the various choices of donuts offered by the brand at attractive packages. Some of the highly-ordered donuts are Chocoholic, Iceberg, Ono Oreo, and Donutella.
The company currently has 30 retail outlets throughout Malaysia and is looking to expand.
Initial capital investment: RM 6,735,000 – RM 13,470,000
Franchising fees: RM 1,347,000
Royalties: 5%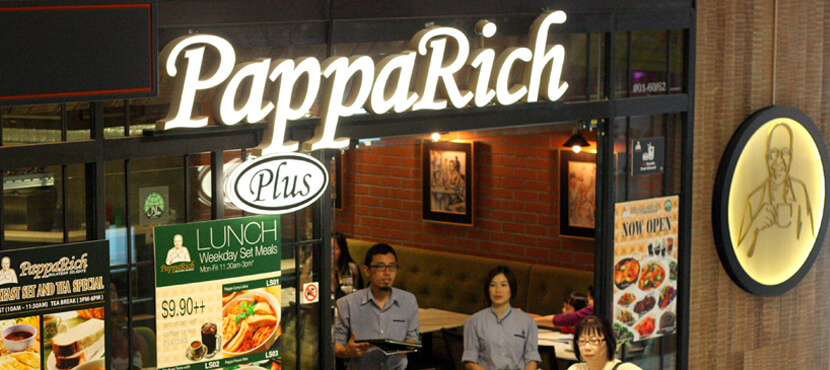 Pappa Rich
Founded in 2005, Pappa Rich is a Malaysian franchise that has taken the traditional Malaysian cuisine to a whole new level. With 77 outlets in Malaysia, the Pappa Rich franchise model has more than proven itself. If you are not familiar with its dishes, Pappa Rich is similar to Oldtown in terms of product offerings (mostly local dishes), priced at a slight premium. Pappa Rich is highly favored by executives in the cities as a place for lunch, dinner or even meetings.
Initial capital investment: RM 1,500,000
Franchising fees: -
Royalties: 5%
We hope you enjoyed our pick of Malaysian franchises. Entrepreneurship is thriving in Malaysia, which makes a Malaysian franchise an excellent choice when considering your options. The business model, marketing materials, and product ranges are already adapted to the Malaysian market which makes the start-up phase a whole lot easier than introducing a foreign brand.
Starting a Malaysian franchise might even be cheaper because these businesses generally face less exchange risk than foreign companies. Whichever franchise you choose, your venture is likely going to require a significant initial capital investment. A great way to finance your new franchise is with a personal loan, find great personal loans by using our free personal loan comparison tool.