What Is Islamic Banking?
Islamic personal loans are a part of Islamic finance, and personal loans from Islamic banks in Malaysia are more widely known as personal Islamic financing.
Islamic banking adheres to Shariah, which is the Islamic religious law as defined in the Quran, hadith and sunnah. The difference between conventional and Islamic banking is that no money is actually loaned to the client as the bank will "buy" the item for clients and sell it back to them at a marked-up price. Islamic banking has the same purpose as conventional banking except that it operates in accordance with the rules of the Shariah, known as fiqh Al-Mua`malat (Islamic rules on transactions.)
Islamic banking is governed by both Islamic law and financial industry rules and regulations, so it is very tightly regulated, like its conventional counterpart. Islamic banks must comply with a variety of principles besides not charging interest, such as ensuring the products offered to clients are halal and Shariah compliant. In order to do so, there are Shariah boards which consist of Islamic scholars who are qualified to give opinions on Islamic financial products.
Although the Islamic banking system is different from a conventional banking system, there are some similarities between the two. For example, Islamic banks offer products and services similar to those offered by conventional banks. However, Islamic banks conduct their activities in accordance with the Islamic Shariah principles that strictly prohibits all of the following:
Haram business
Riba (the practice of lending at high rates of interest)
Gharar (speculative or hazardous sales where the value is uncertain)
Zulm (exploitative, oppressive or cruel activities and practices)
Islamic Banking Act
The Islamic finance industry of Malaysia has been in existence for more than 30 years. The enactment of the Islamic Banking Act of 1983 enabled Malaysia's first Islamic Bank to be established. Malaysia is also known as the world's most important Islamic finance centre, aside from dominating the global market for sukuk, which means Islamic bonds.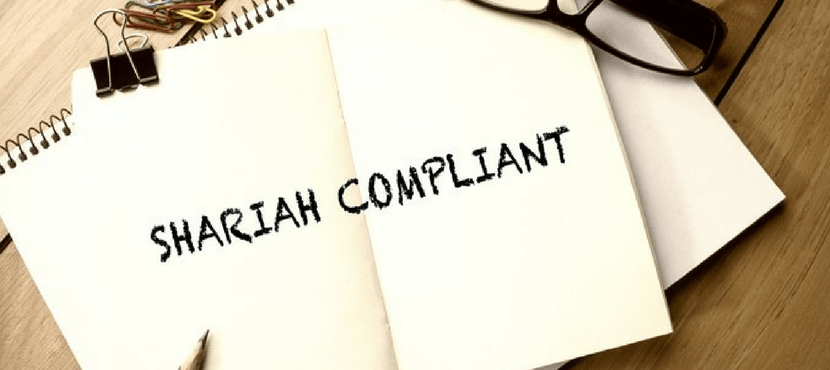 Shariah advisory council of Bank Negara
Operations of Islamic Banks in Malaysia must also be carried out according to certain procedures as determined by the Shariah advisory council of Bank Negara (SAC). The SAC is the highest Shariah authority for Islamic finance in Malaysia. Part of the SAC's duties includes examining and endorsing the validity of the application of Shariah laws in Islamic financial products.
According to Islamic principles, money does not have an intrinsic value and time does not create any returns. Money cannot become more valuable simply with the passing of time, which is why asking for compensation for lending someone money in the form of interest is prohibited in Islamic banking.
However, the value of money can be increased if it is invested in a project that itself is, for example, increasing in size or success. An economic activity that takes place and the time spent on the economic project can create value. So Islamic banks charge a profit rate instead of an interest rate on their financial products. Essentially, the financial products offered by Islamic banks in Malaysia are similar to financial products offered by conventional banks. The difference is that all of the financial products offered will adhere to Shariah principles.
Banks in Malaysia that provide Islamic personal loans
Affin Islamic Bank Berhad
Al Rajhi Banking & Investment Corporation (Malaysia) Berhad
Alliance Islamic Bank Berhad
AmBank Islamic Berhad
Asian Finance Bank Berhad
Bank Islam Malaysia Berhad
Bank Muamalat Malaysia Berhad
CIMB Islamic Bank Berhad
HSBC Amanah Malaysia Berhad
Hong Leong Islamic Bank Berhad
Kuwait Finance House (Malaysia) Berhad
Maybank Islamic Berhad
OCBC Al-Amin Bank Berhad
Public Islamic Bank Berhad
RHB Islamic Bank Berhad
Standard Chartered Saadiq Berhad
How does an Islamic personal loan work?
Islamic personal loans in Malaysia are commonly referred to with the term 'personal financing'. It is a term that is widely used in Islamic banking instead of the term 'personal loan', which is used in conventional banking.
Islamic personal financing in Malaysia is based on the concept of Bai' Al-'Inah. It is a concept which involves selling and buying back an asset by a seller (bank) on a deferred payment basis. A seller (bank) will sell to a buyer (client) on a cash basis. The seller will later buy back the transaction on a deferred payment basis, where the price is higher than the cash price. It can also be applied when a seller sells to a buyer on a deferred basis. A seller will later buy back the transaction on a cash basis at a price which is lower than the deferred price, thus the transaction amounts to a loan. In personal financing, the asset involved in the Bai'Al-'Inah concept of buying and selling would be the cash.
Other Shariah concepts used by Islamic banks are the Shariah principle of Murabahah via Tawarruq for personal financing. By definition, Murabahah is a type of sale where the commodity is sold for cash or at a deferred price. Tawarruq refers to purchasing an asset with a deferred price, and then selling it to a third party to obtain cash.
Islamic banks will then charge customers an amount known as a 'profit rate' (essentially an interest rate) for providing them with a personal financing facility. This is because charging interest is not allowed in Islamic banking. Islamic banking uses the term profit rate rather than interest rate because of the way the financing is structured. Therefore, unlike personal loans offered by conventional banks, which have interest rates, Islamic banks will offer personal financing with a profit rate that will be defined in the personal financing contract.
Under Islamic banking, personal financing is not considered a loan, but instead as the purchase and resale of an actual asset. For example, it can be a car, house, commodity or a stock, depending on the type of financing you need.
See also:

Takaful coverage
Takaful is a type of Islamic insurance, where members contribute money towards a pooling system that will be used in the event of losses or damage. Takaful is a Shariah compliant insurance option grounded in Islamic Muamalat (Islamic transactions) products. There are various Shariah compliant products under Takaful such as life Takaful, medical Takaful, motor Takaful and more. The term Takaful also refers to the concept of Islamic insurance based on mutual cooperation, where both risks and funds are shared between the insured and insurer. Mutual financial aid is provided through Takaful pool known as Tabarru' (funds) which are collectively contributed from a group of people who choose to be covered under Takaful. Malaysian Takaful Association (MTA) is the body of reference for all Takaful related matters in Malaysia. The Takaful industry in Malaysia is also regulated through the Islamic Financial Services 2013 act.
Takaful coverage is also available for anyone, and one does not have to be Muslim to take on Takaful coverage or even to be a Takaful agent.
Most Islamic personal financing also offers Takaful coverage with the financing. Some Islamic banks in Malaysia will make Takaful coverage compulsory in order to apply for the personal financing. However, it is optional with certain Islamic banks such as Hong Leong Islamic Bank and Bank Rakyat. Applicants can choose to take Islamic personal financing with or without Takaful. But do take note that the profit rate will defer, which depends on whether or not you decide to take personal financing with or without Takaful coverage. The rate is lower if you take Takaful, because it reduces the risk for the bank and because the banks can also make money from selling you the Takaful coverage.
There two types of Islamic personal financing in Malaysia which are:
Secured: requires a guarantor or needs to be secured to such as fixed deposit, investment or unit trust.
Unsecured: does not need a guarantor or a collateral, but sometimes requires Takaful coverage.
See also:
What Are The Restrictions To Islamic Personal Loans?
Islamic law prohibits investing in businesses that are considered unlawful, or haram, such as businesses that sell alcohol or pork, or businesses that produce media which are contrary to Islamic values such as gossip columns or pornography. For example, someone cannot apply for Islamic personal financing to finance casinos, liquor, tobacco, and all other vice activities or businesses deemed haram.
So those who choose to apply or take an Islamic personal financing will have to adhere to the stipulations of Islamic personal banking, including what is restricted under the Shariah.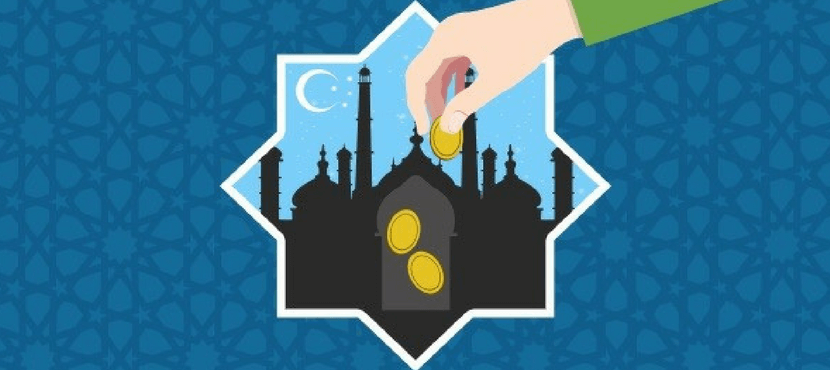 What are the differences between conventional and Islamic personal loan?
| | |
| --- | --- |
| Conventional personal loan | Islamic personal loan |
| Based on the concept of lender and borrower | Based on the concept of seller and buyer |
| Customers bear all risk of the loans | Bank must bear some risk to earn returns |
| No Shariah committee, conventional banks can design and offer financial products as long as it adheres to regulations from Bank Negara Malaysia. | There is a Shariah committee that ensures all of the operations of an Islamic bank and the products and services offered adhere to the Shariah principles. |
| Compound charging is allowed and practised | Compound charge is prohibited |
| The bank can cancel the contract at their sole discretion. This is usually in situations such as default, customer's financial position or high risk to the bank. | Bank cannot cancel the contract at their sole discretion. |
| Interest fees is charged | Profit rate is charged |
| Governed and regulated by Bank Negara Malaysia | Governed and regulated by Bank Negara Malaysia and Shariah Committee |
What are the benefits of an Islamic personal loan?
No late payment fees: A plus point with Islamic personal financing is that if there are any late settlement of loans, the charges may actually be lower than what is charged by conventional loans. This is because compounding interest is prohibited by Shariah, which is why the late charges will be lower. The late payment charges for Islamic Banking in Malaysia is based on the Ta'widh concept, and is subject to the maximum rate of 1% per annum.
No early settlement fees: If you make an early loan settlement before the end of your loan tenure, you can get a rebate. Under an Islamic personal loan, it is known as Ibra' (rebate). So it works as an incentive for customers to pay off their personal loan early.
Fixed repayment amount: Another benefits of an Islamic personal is that the amount to be paid by the customer is fixed for the entire period at the beginning of the term. This means it does not increase even if the financing term is subsequently increased.
Applying for an Islamic personal loan
How to apply for an Islamic personal loan?
Make sure to compare profit rates offered among Islamic banks to help you find an Islamic personal loan with the lowest profit rates.
What are the eligibility requirements for Islamic personal loans?
The process and requirement to apply for Islamic personal loan is the same as applying for a conventional personal loan.
Therefore, applicants will have to be Malaysian citizens, aged 21 years old and above, and a guarantor may or may not be required depending on the bank. Unemployed, retirees and expats are not eligible for an Islamic personal loan as they are deemed too risky.
Required documents include:
Copy of NRIC (both sides)
Latest 2 months' salary slips or EPF statements
Latest 6 months' savings account activity/current account statements
Self-employed
Copy of NRIC (both sides)
Latest BE form with official tax receipt
Copies of Business Registration
Latest 6 months' Bank Statements
However, depending on the banks, document requirements may vary.

Where to apply for an Islamic personal loan?
You can apply for an Islamic personal loan directly at Islamic bank branches in Malaysia, online through the bank's websites or through agents. For a hassle-free way of applying, you can also do so online via reputable financial aggregator websites such as CompareHero.my.
See also: The Best Islamic Personal Loans in Malaysia
Can non-Muslims apply for an Islamic personal financing?
Yes, both Muslims and non-Muslims can use Islamic banking products and services. Islamic banking is not solely for Muslims only, the benefits and features can be enjoyed by everyone.
How to recognize Islamic loans?
You can recognize Islamic loans through the i at the end of the personal loan. But do take note that not all Islamic personal loans in Malaysia has the i at the end, such as Islamic personal loans from Bank Muamalat. Here are all of the personal loans in Malaysia:
Affin Tawarruq Term Financing-i
Affin Tawarruq Cash Line-i
Al Rajhi Personal Financing-i
Alliance Islamic Bank CashVantage Financing-i
Ambank Personal Financing-i
AmMoneyLine Facility-i
Asian Finance Bank Personal Financing-i
Bank Islam Personal Financing-i (package)
Bank Islam Personal Financing-i (non-package)
Bank Islam Floating Rate Personal Financing-i (package)
Bank Muamalat Pembiayaan Peribadi Pesara (3P)
Bank Muamalat Pembiayaan Pengurusan Kewangan (PPK)
Bank Muamalat 3P Special Package (3PS)
Bank Muamalat PPK Cuepacs Debt Settlemet
Bank Muamalat Micro Financing
Bank Muamalat Micro Bazar Tok Guru
Bank Muamalat Modenas Motorcycle
Bank Muamalat Umrah Ziarah
Bank Muamalat Education
Bank Muamalat Membership
Bank Muamalat Corporate Package
CIMB Islamic Share Purchase Financing-I (SPF-i) – Employee Share Option Scheme (ESOS)
CIMB Islamic Share Purchase Financing-I (SPF-i) – Initial Public Offer (IPO)
CIMB Islamic Xpress Cash Financing-i
CIMB Islamic Term Financing-i Secured by ASB Certificate
HSBC Amanah Personal Financing-i
HBSC Personal Financing-i (education)
Hong Leong Personal Financing-i
Kuwait Finance House Murabahah Personal Financing-i Generic
Kuwait Finance House Murabahah Personal Financing-i Government Employees
Kuwait Finance House Murabahah Cashline-i
Public Islamic Bank BAE Personal Financing-i
Public Islamic Bank PLUS BAE Personal Financing-i
RHB Islamic Bank Term Financing-I Collateralized by ASB Certificate
RHB Islamic Bank Personal Financing-i for Pernsioner
RHB Personal Financing-i for Civil Sector
Maybank Islamic Personal Financing-i
Standard Chartered Saadiq Personal Financing-i
What to consider when applying for an Islamic personal loan
Before applying for an Islamic personal loan, there are a few things to consider and be mindful of. Firstly is of course the profit rate as this is the determining factor of how much the loan you take on will actually cost you.
Next, consider looking for an Islamic personal loan that offers ibra' (rebate) when you make early settlement, as not all banks offer ibra'. Getting an Islamic personal loan with ibra' can potentially help you save money on your repayments should you choose for early settlement. Finally, Takaful is another feature of Islamic personal loans to take into account. Some Islamic banks make it compulsory to take on Takaful coverage with the personal financing, whilst some make it optional.
Do take note that most of the times, taking on Takaful coverage may be in your best interest as you will be covered from unfortunate circumstances. You may also enjoy better profit rates should you choose to take on Takaful coverage as you will be deemed less risky by banks.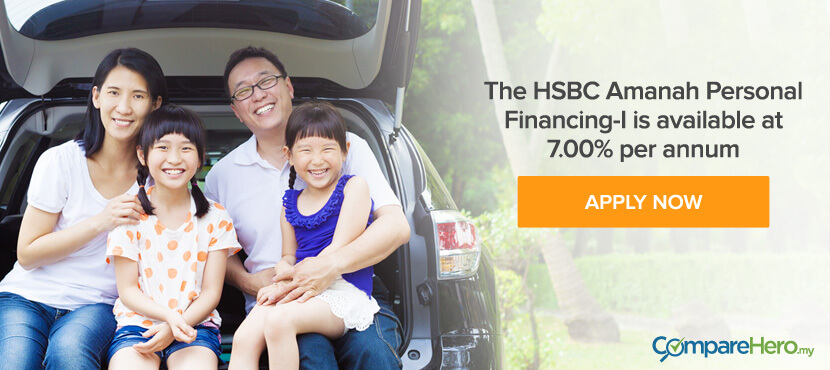 Save
Save
Save
Save
Save
Save
Save
Save
Save