Savings accounts are one of the most commonly used bank accounts in Malaysia. Even though this product category is relatively straightforward, there are still some things you might not know about savings accounts. To help you out, we have written a short guide to familiarise you with the ins and outs of savings accounts in Malaysia.
What is a saving account?
A savings account is a bank account that you can use to generate interest on your money. It is one of the safest forms of investment, but also has a significantly lower interest rate than, for example, fixed deposit accounts. A savings account allows you to freely deposit and withdraw money whenever you choose without penalties.

1. How do saving accounts work in Malaysia?
You can apply for different saving accounts through the website of the banks listed. The bank will open the account for you and this account will have a predetermined interest rate. Some banks have a tier system, where they offer different interest rates depending on the size of the deposit. Savings accounts are generally meant to give you a small incentive for keeping your money at the bank. The interest rate is not high enough to make it a serious investment option.
2. Does a savings account generate interest?
Yes, savings accounts generate interest on your deposit. If you have a savings account with an annual interest rate of 1% and you deposit RM 5,000 at the start of the year, you will receive RM 50 in interest at the end of the year, assuming you did not withdraw or change your RM 50,000 deposit for the entire year.

3. What is the average interest rate for savings accounts in Malaysia?
As of October 2021, interest rates for savings accounts in Malaysia range from 2-4%, which is a result of a comparison of 65+ savings accounts across all major banks in Malaysia.
4. Are your deposits safe with a savings account?
Yes, your deposits are very safe in a savings account. Most banks in Malaysia are a member of Perbadanan Insurans Deposit Malaysia (PIDM), which is an insurer that automatically insures depositors against closures of the bank, up to deposits of RM 250,000. That means that if the bank closes, the PIDM will give you a full refund on your deposits. However, the chance that major banks in Malaysia will fail is very small. The last big failure in the Malaysian banking world happened during the Asian Financial Crisis in 1997 and even then, most of them were recapitalized by Bank Negara. All in all, you can be fairly sure that nothing will happen to your savings deposits.
Related: Transferred Money To The Wrong Bank Account? Here's What You Should Do
5. How to find the savings accounts with the best interest rates?
You can use the lists in this article to find the savings accounts with the best interest rates in Malaysia. Depending on your personal finance situation and your credit rating you might be given a different interest rate. Also, your interest rate might differ based on the size of your deposit.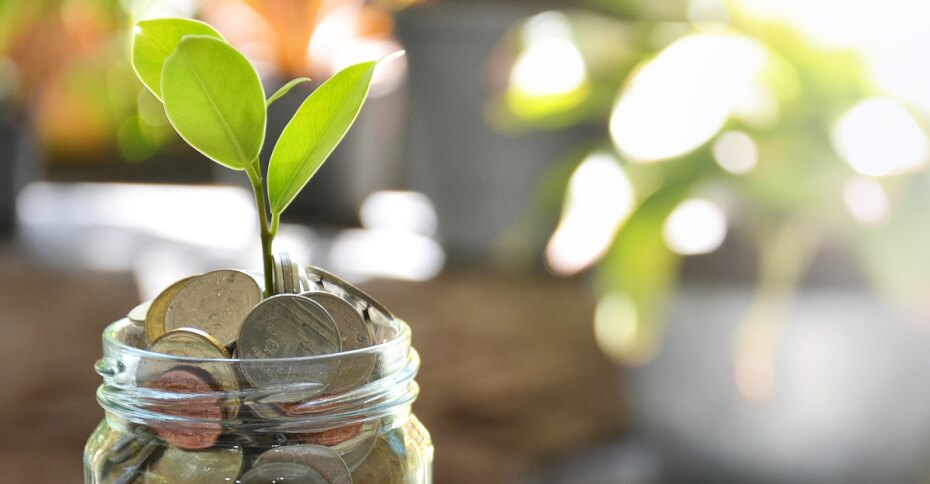 6. Can you freely deposit and withdraw money in your savings account?
Yes, a savings account allows you to freely withdraw and deposit your money. However, if you do intend to generate interest on your savings through a savings account it is not recommended to withdraw and deposit your money. That being said, a fixed deposit might be a better choice in that case.
7. What is the difference between a current account and a savings account?
The main difference between a current and a savings account is that a current account does not give you interest on your deposits while a savings account does. Secondly, a current account is more easily accessible than a savings account, which matches with how these accounts are meant to be used. You would use your current account for day-to-day and small deposits and withdrawals, while you use your savings account to accumulate interest on excess money, with less frequent deposits and withdrawals.
Related: You Can Have 4 Types of Bank Accounts in Malaysia, But What's Right For You?
8. How do I open a savings account?
With most banks, you can open a savings account online. If you are applying for a savings account with a higher interest rate, you might have to go to the branch yourself to finish the application, but generally, the application process is not as rigorous as for example a credit card application.

9. Which types of savings accounts are there?
Savings accounts in Malaysia can generally be categorised into six categories:
High interest – High-interest savings accounts are the most sought after, but also the hardest to obtain. To participate, you often have to be a long-time customer of the bank and have a significant capital base. Minimum deposit requirement for these savings accounts can be as high as RM 200,000.
Basic accounts – These savings accounts are generally easy to apply for and quick to use. However, the increased flexibility means that your interest rate will be relatively low.
Junior accounts - These are special savings accounts that parents can open for their kids. These accounts incorporate features that allow parents to send a periodic contribution to their kid's savings account.
Teenager accounts – These savings accounts are best suited for teenagers. Teenager accounts can include special benefits such as cash rewards when the account holder passes degree level exams.
Senior accounts – These savings accounts are designed for senior citizens, usually above the age of 50. They include a minimum balance and a relatively high-interest rate.
Islamic accounts – Islamic savings accounts allow you to benefit from Shariah-compliant savings products that do not offer interest but instead generate profit through Sharia-compliant activities.
The different types of savings account are mainly centered on age, the amount of capital and use of money. Depending on where you fit into these categories, you might prefer one saving account over the other. These categories are not exclusive, but each savings account might fit one or two of these categories. For example, a savings account could be a high-interest senior account or it could an Islamic teenager account. There are a lot of options.
10. Does a savings account have disadvantages?
A savings account can have several disadvantages depending on how you look at it. If you view savings accounts as an investment then it is a bad option because the return on a savings account is so low. The interest rate on a savings account is very low and even that small return might be eaten up by annual fees and transaction costs.
Secondly, not all savings accounts are accompanied by a debit card. This means that you will only be able to transfer money to and from your savings account through online banking or a branch visit. You will not be able to use the money in your savings account to receive funds from an ATM or to pay at stores. It might, therefore, be a better idea to get a savings account with the same bank that manages your current account or vice versa. This makes your savings a lot cheaper and easier to use because most banks allow you to transfer funds between your current and savings account without any charge, but only if both accounts are managed by the same bank.
11. Do I have to maintain a minimum balance on my savings account?
In some cases, you might have to maintain a minimum balance on your savings account. This is mainly the case for higher interest savings accounts. If you do not maintain a minimum balance, you will lose the effective interest rate that accompanied the savings account. It is important to thoroughly read the terms and conditions, so you know how much money you have to keep in your savings account.
We hope you found this article insightful! Want more information on how interest rates for savings accounts work? Check out our detailed article on this below:

How Bank Interest Rates Work On A Savings Account? Here's A Mini Guide