[no_toc]
Being good with money doesn't mean you need to stop spending. Instead, what matters more is knowing how to properly manage and spend your money because let's face it - there's no way to evade spending!
While you are out grocery shopping or paying your utilities remember to make the most out of it through proper planning and budgeting. That's not to say that being more prudent with our spending is no longer key, but we should also teach ourselves to spend wisely by leveraging on different offers such as rewards provided by credit cards and banks, and by staying on top of the latest promo codes, vouchers, and discounts.
Speaking of promo, the Lazada Citi credit card is a great place to start if you are looking for a credit card that offers great rewards!
Here is a breakdown of why the Lazada Citi credit card is a smart shopper's best friend!
1. Exclusive Citibank and Lazada perks – you cannot get them elsewhere!
The best thing of being part of the Citibank and Lazada family is that you get to enjoy the rewards offered by both parties. Why choose when you can have both?
For instance, as part of their monthly bonus rewards points, you can use your Citi reward points to offset your Lazada purchases. That means your hard-earned Citi reward points not only can be used to redeem items from Citibank, but on Lazada as well!
Are you a big fan of voucher books? Well, Lazada Citi cardholders also get exclusive access to a variety of digital vouchers that are refreshed periodically. After a quick browse through their vouchers, we discovered a Dermalogica voucher worth RM250! Suitable for skincare product enthusiasts who are looking for a cheaper alternative. Just remember – these vouchers are only applicable when you spend on the Lazada App.
One of the biggest problems smart shoppers face is whether to purchase an item if the shipping fee is sky high. Well, this card solves that problem. With the Lazada Citi card, you are eligible to collect exclusive free shipping vouchers when you spend on the Lazada app. Valid until March 31, 2021.
For many of us, we dread Mondays (read: Monday blues). But thanks to the Lazada Citi credit card, our Mondays may be more joyful thanks in part to the RM28 exclusive discount for cardholders. Just remember that purchases must be made on the Lazada app with the Lazada Citi credit card, and on a Monday! How cool is that? Valid till April 12, 2021.
Lastly, while you are at it, use the Lazada Citi credit card to pay for your daily petrol in order to qualify for a one-point reward (psst… it also covers retail spend, too). PSA: you should not be driving around unnecessarily because of the Movement Control Order (MCO), but if you must, at least get rewarded!
Bonus: If you top up your Lazada Wallet with the Lazada Citi credit card, you get additional wallet cashback value of up to 20%.
2. Rewards, rewards and more rewards! You can earn 10x Citi Rewards points from Citibank when you spend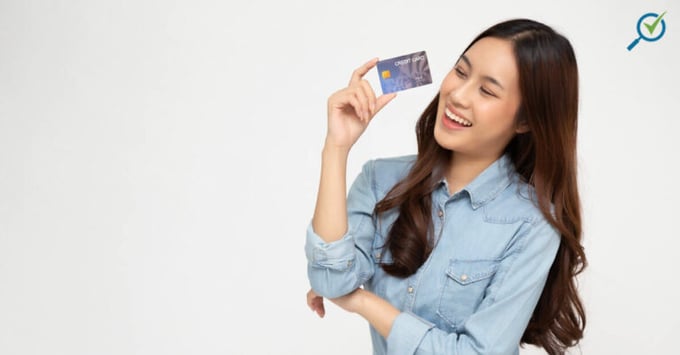 Make the most of your spending by leveraging on rewards.

A smart shopper always ensures that he or she is rewarded for spending. Whether it is paying for utilities, your phone bill, groceries or paying off your loan, a smart shopper sees spending as an opportunity to gain more (through points, rewards or money) rather than losing money.
With the Lazada Citi credit card, you will get 10 times the reward points when you spend with the card and via Lazada Wallet. That equates to 10 points for every Ringgit spent. How cool is that, right? Here is what it looks like if you spend with a Lazada Citi credit card.
If you spend RM500 * 10 points = A total of 5000 reward points.
If you spend RM1000 = 5500 reward points (5000 reward points on the first RM500 and 500 rewards points on the next RM500)
You can also get an additional 1000 reward points when you spend a minimum of RM1,500 within a statement month.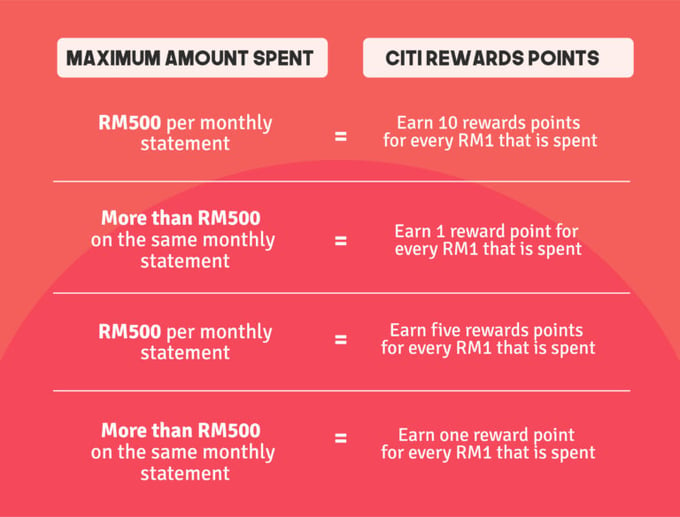 3. Earn 5X points while watching your favourite drama or devouring your favourite meal!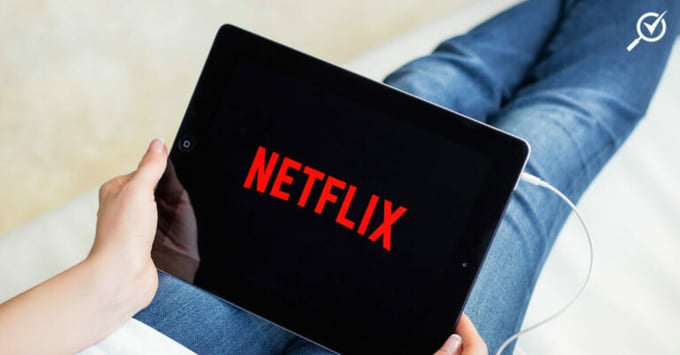 Everyone needs a little entertainment in life, so while you are at it, get rewarded too!
Getting rewarded to do the things you love may sound like an absurd idea, but it is not a fantasy!
You read that right - with the Lazada Citi credit card, you can earn points while binge-watching on Netflix or devouring your favourite meal.
On top of the 10 times rewards that you could earn when you spend with the Lazada,
you also get to earn five-times the points at selected online subscriptions, lifestyle, telco and insurance merchants. Scroll down to see who they are!
Online subscription and entertainment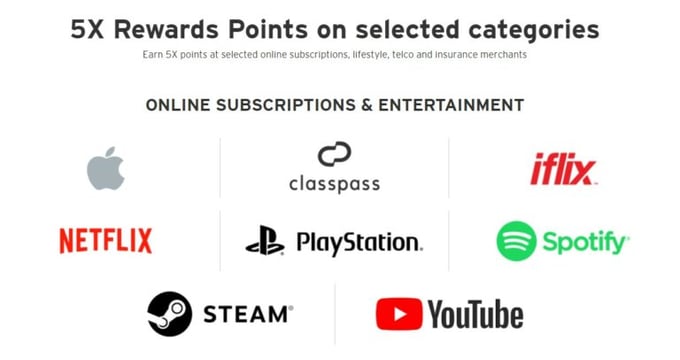 Stay occupied this MCO with online subscriptions such as Apple TV, classpass, iflix, Netflix, PlayStation, Spotify, Steam and YouTube. By the way, we recently did a comparison of the six leading streaming platforms in Malaysia! Find out more here.
Telco and insurance
Everyone has bills and necessities to pay. From monthly utilities to phone bills and insurance, it can get overwhelming and maybe even slightly overbearing.
But fret not, with the Lazada Citi credit card, you not only get to settle those tedious monthly bills with ease, but you also get rewarded for doing it digitally! Telco players include Maxis, Celcom, Digi and U-Mobile.
Online food delivery

Juggling between work and your kids could be difficult during the MCO, so even the simplest of conveniences would be much appreciated for anyone.
If you don't have the time to prepare a decent meal, and need something fast and secure, you could try out some of the top food delivery services in the country like DeliveryEat.my, Domino's, foodpanda, GrabFood, Kurin, all while earning extra points.
Ordering online has many perks: it's more convenient, safer, and you have a variety of food options to choose from. Plus, with the Lazada Citi credit card, you can earn five-times the reward when you order online.
If you are looking for a credit card to supplement your smart shopping lifestyle - the Lazada Citi credit card fits the bill
The Lazada Citi credit card is a great shopping credit card. It offers users various rewards while they spend on multiple platforms, and it complements the digital-first lifestyle that many of us have had to adapt to because of the pandemic.
Not only that, it's minimum monthly income requirement of only RM2,000, makes the card a relatively good entry card for those who are signing up for their first credit cards or are just about to take up their first credit.
Hurry and apply for the Lazada Citi credit card! If you are the 1st and every 5th successful applicant, you stand a chance to get a Nintendo Switch. Just make sure you successfully apply, activate and spend with your new card.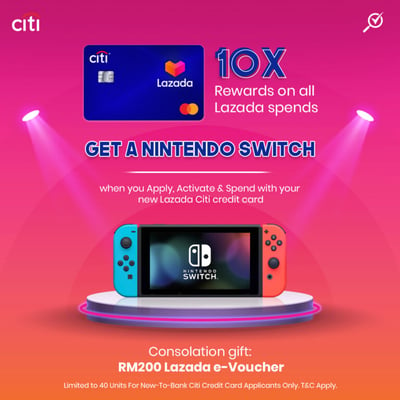 Click here to apply for Lazada Citi Platinum Card