Are you planning to apply for a loan for the first time? There are some important factors that banks consider before they approve your loan application. It can be a car loan, mortgage, or personal loan, but these 8 factors will help determine your chance of getting approved. Read below to learn more.
---
Ever applied for a loan thinking that you're an instant shoo-in, only to be turned down by the bank? Loan rejections happen all the time, and in most cases, it's because applicants don't prepare themselves well enough before they make an application.
Whether you're planning to take up a home loan, car loan, personal loan, or even a credit card, remember that banks must first assess your creditworthiness before deciding whether to lend you that sweet bucket of money or not.
So, what do banks look for when you apply for a loan? Here are some of the factors that are likely to be considered:
1. Income and employment history
You'd obviously know that banks won't lend you money if you don't have an income. But did you know that it's more important to banks that you have a steady employment history instead of a high income?
Alex who earns only RM5,000 but has been with the same company for three years may look more attractive when compared to Bakri, who has just gotten a pay raise of RM10,000 in his new job of two months.
Regardless, don't forget to support your loan application with the relevant documents such as your pay slips, EPF statements, bank books, and anything else that the bank requires. Also, don't try to forge them - doing so can get you in serious trouble.
2. Existing liabilities / Debt servicing ratio
As part of your loan qualifications and loan assessment, banks will also consider how much debt obligations or liabilities you have so that they can gauge your repayment capability. The higher your obligations, the lesser your chance of getting your loan approved.
While it may be tempting to hide your existing owing to the bank, a representative can easily find all these out by checking your credit score.
Poor debt servicing ratio (or debt-to-income ratio) is one of the most common reasons for loan rejections, so if you're thinking about getting a loan, you may want to consider improving this first.
To calculate, use this formula: (Total Monthly Commitments ÷ Total Monthly Income)%
Let's make an example of Matthew with the following details.
Monthly Income: RM7,000
Currently has 3 loans: Personal Loan (RM1,000), Housing Loan (RM2,500), and Car Loan (RM500)
Total monthly commitment: RM4,000
His debt service ratio would be calculated as: (RM4,000 / RM7,000)% = 57.14%
With an income of RM7,000 monthly and a monthly commitment of RM4,000, Matthew has a debt ratio of 57.14%. As his monthly commitment is over 50%, he may find it challenging to get approved for a sizable loan, even with a guarantor.
Read also: How to Calculate Your Debt Service Ratio
3. Property value
If you're looking to finance a home, banks will look into the market value of the home you want to buy. This helps them gauge whether or not your asking amount is justified. This is also mostly pertinent to subsale properties (a.k.a. second-hand home).
So let's say you want to get a loan for a condominium in Bangsar. The market value for this particular condo is RM1 million, but the unit is so incredibly old and will require a massive overhaul in order for it to be liveable to your standards. As such, you apply for a loan of RM1.4 million, hoping to cover the sale, the legal fees, and interior design work by a reputable ID company.
If you think that the bank would be more than happy to loan you RM1.4 million (since they earn from the interest anyway), think again. A bank representative would actually study the actual market value of the property, and there is a high chance that you will not get the full amount that you ask. You will have to shoulder the remaining cost on your own.
4. Your credit history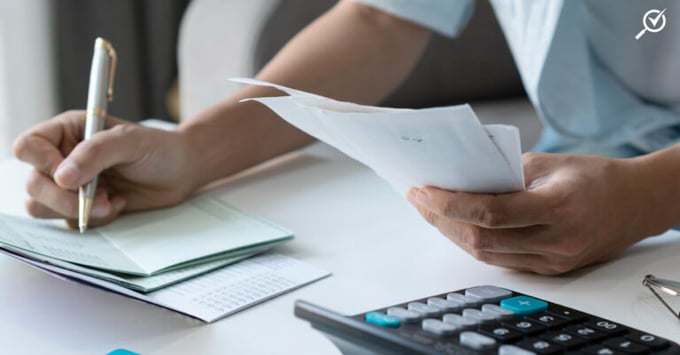 Your credit score is the go-to way for banks to assess how risky you are. With a simple credit check, banks can dig up a wealth of information about your payment history.
Banks will also see how well you've been behaving when it comes to paying off your existing owing. If you've been missing out on payments, this will reflect very poorly on your credit report. It could be your credit card bills, your car loan, or even your electricity bill - having a poor record of repayment can raise red flags as you may look like an irresponsible borrower.
It would also be an issue if you have too many credit facilities tied to your account (basically having multiple loans such as credit cards, car loan, house loan, personal loan, study loan, etc.).
Thankfully, there are ways to remedy this, though it may take six to 12 months before you see results. Try to fix your credit score before applying for a loan to further increase your chances of getting approved.
Read also: Ultimate Guide to Credit Scores
5. Your age and loan tenure
If you're looking into home loans, the tenure would likely span across 30 years. As such, it would be difficult to get an approval if you're applying for the loan at 60 years old. Generally, borrowers in the age group of 30-50 years are preferred as they are considered financially stable and have a decent amount of working years left.
6. Savings and assets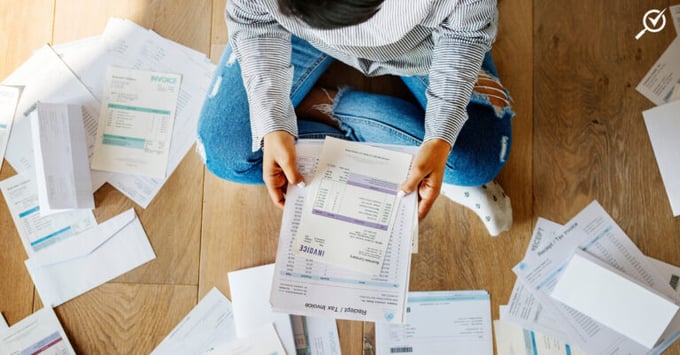 It's not uncommon for borrowers to default on their payments. As such, banks would look into other means of getting back their money.
If you have assets and savings, you would look like a safer candidate to lend money to, as banks would be able to turn them into cash if you can't make your payments.
7. Relationship with the bank
While it's not impossible to get a loan from a new bank, a bank of which you have a longer-standing relationship with can increase your chances of getting your loan approved. Even better if you have a healthy savings account with them - they would already have all your records with them, making it the process a lot easier and smoother.
You'll never know which bank you'll need to rely on, so as a general advice, keep all your interactions with your banks positive so you'll always be favourable to them.
8. Timing of your application
This is just as crucial as your credit score. Banks will be able to see your application history, so avoid making multiple loan applications in a short amount of time as this makes you look desperate and risky.
If you've just gotten a personal loan approved, you may want to wait for a year or more before you make another application. Otherwise, banks may think that you're in a difficult situation and may not be able to find the means to repay your loan.
It's not impossible to get a loan
You only need to put yourself in the shoes of a bank to see if you're worth the risk. By doing so, you can better evaluate yourself before you ask them for financing help.
Remember that different banks have different lending policies, as each bank has a different risk appetite. Before you make an official application, it would be helpful to speak to a representative to know more about your chances.
You can also compare loans to see which would have a lower requirement that meets your circumstance or situation. To start comparing, just view our full list of personal loans available at the moment right here.
Read also: Top Tips to Get Your Loan Approved