Do you want to support local businesses in Malaysia and at the same time, give back to the community? In conjunction with Malaysia Day, we listed 7 SMEs that can give you that opportunity. Find out what they are and the products they are selling.
---
The effects of the COVID-19 pandemic are clear: it has dismantled the economy, and effectively forced commerce into a standstill for months as most sectors were forced to halt any physical operations and operate remotely because of lockdown measures.
Small-medium enterprises (SMEs) were among those badly affected by these measures especially as many either still lack the resources or knowledge to go digital.
According to the white paper, "Accelerating Malaysian Digital SMEs: Escaping the Computerisation Trap" by Huawei and SME Corp., only about 44% of SMEs in Malaysia are involved in e-commerce activities, while only 35% have deployed an IoT solution, albeit limited to building security and surveillance and fleet tracking solutions - not solutions that could be sold as a service to the market.
As our nation's SMEs are only just starting to find their feet after months of slow activity, it's clear and crucial that we continue to support our local businesses, with hopes it could help revitalise the economy - SMEs contributed 38.3% to the overall country GDP in 2018 and make up 98.5% of businesses in Malaysia.
Additionally, by supporting SMEs, we hope this will also open up more job opportunities in the market (SMEs contributed 66.0% of the total employment in Malaysia).
With Malaysia Day around the corner, we decided to spotlight seven of the most wholesome homegrown micro, small and medium businesses whose products are as interesting as their back stories, come with great Malaysia Day deals and promos, and are also giving back to the community in one way or another.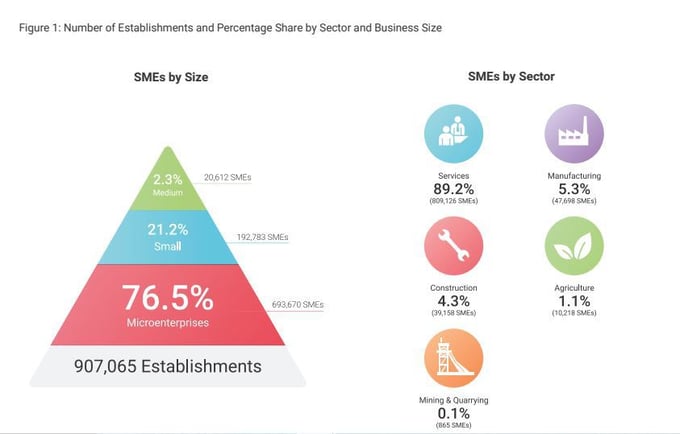 According to the latest figures from the Department of Statistics, Malaysia (DOSM), there were altogether 907,065 SMEs operating in Malaysia in 2015, which represent 98.5% of the total establishments of 920,624 firms. (Image source: Huawei)
1. Kravve (Food)
The inspiration behind Kravve came from Founder and CEO Yong Li's own challenging experience while growing up. To him, it's more than just a homemade food platform.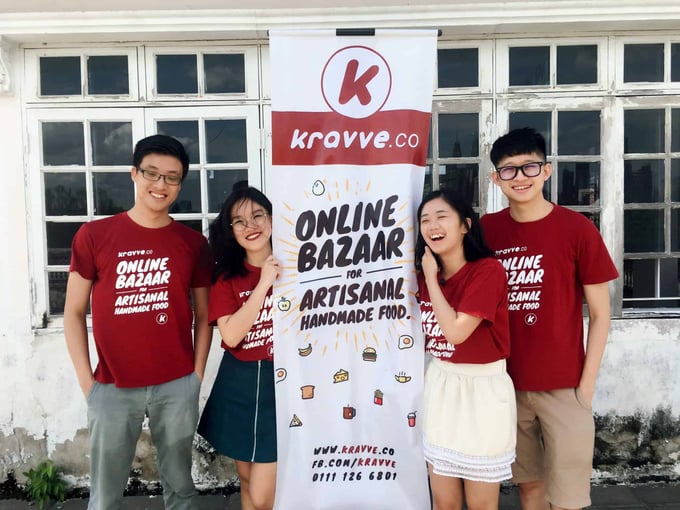 Their site is split between 41 categories to help customers really filter through what they're looking for. There's even several categories just for the spice level. (Image source: Kravve)
Kravve was also born out of a very specific problem - the founder's mother who wanted to help make extra cash for the family but lacked marketing knowledge, nor did she know how to navigate her way through social media. On top of that, she had no idea how to handle customer service.
"I come from a very ordinary family with my dad as the sole breadwinner, and my mom as a full-time housewife," he said on their website. "Money has always been something that we have to fight month over month since I was young. Like most people, it was not an easy task for my parents to raise my brother and I. Particularly putting me through a good university, simply because they believe that education is the way for a better future."
Motivated by this challenge,Yong Li started Kravve. "That made me think - what if my mom can now make an income by just making a tiny bit more of what she is already making for the family? Her friends and relatives loved it (the jam)," he said.
"What if selling food isn't that hard and she can deliver her homemade pumpkin jam across Malaysia so more people can get to know her, and so that she can make some extra income or even a small business from home? This is why I started Kravve," he added.
Today, home chefs across the country can sell anything from cooking paste, jams, bread, sausage, burger patty, traditional health remedy and more, on their platform, which feels like an e-commerce platform specially made for homemade bites.
Sellers will find this platform useful as it allows them to upload perishable food, unlike conventional e-commerce platforms. Additionally, sellers can purchase ingredients on the Kravve platform around a wholesale price, allowing pre-cooking logistics to be covered.
On their website, Kravve says, it hopes to provide a one-stop solution for those who are looking to establish a quality lifestyle through quality handmade food, while also empowering home-chefs like single mothers and retirees to make some extra income. This on top of making natural and wholesome handmade food accessible for everyone.
Products on Kravve are all handmade, made with high-quality ingredients, without preservatives and additives.
What's cool:
They currently have a 31% cashback promotion for customers who purchase products through GrabPay.
If you're curious about their deals, find them online here.
View this post on Instagram

A post shared by Kravve - Homemade Food Store (@kravve.co) on
2. MUNI (Fashion and clothing)
Celebrating sustainable and ethical fashion, apparel brand MUNI specialises in bohemian style that also takes inspiration from Southeast Asia's indigenous cultures.
They source their natural dyes from tropical plants in its Bumi Factory in Sepang, Malaysia. The raw colors are made from leaves, fruit skins and tree barks through a process that honours traditional methods of hand dyeing, creating hues that soften to a unique patina.


The fabric is scoured to ensure it's clean before being dyed. On top of that, only soapnut berries are used to clean fabrics. (Image source: the Malay Mail)
Growing up in an artistically and culturally diverse household, founder Muni Osman, according to their online bio, had a particular admiration for eccentric handicrafts, and often collected from his father's many exotic travels - which would later influence a bulk of his design style as a designer.
"I want to show natural dye can be for current fashion even though the techniques are traditional. The style can be modern for young people," he told the Malay Mail.
His adoption of Japanese sensibility in his art came from an unexpected friendship with a Japanese traveller years earlier.
His first encounter with natural dyed fabrics came during an architectural project in Bali, at Sharma Springs, a bamboo villa. Drawn to the fabric's raw beauty, Muni later went on a exploration journey to unravel the mystery of natural dyeing.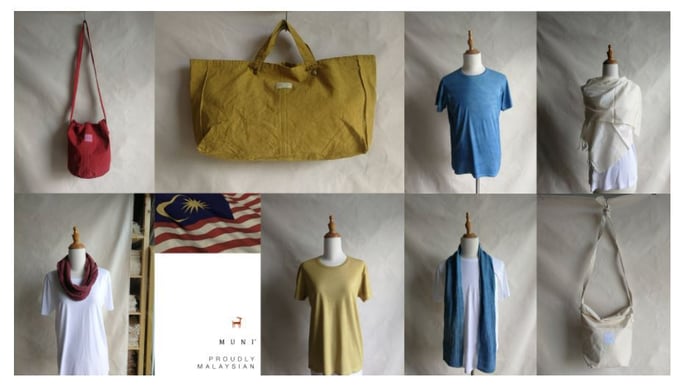 MUNI's merdeka promo collection was inspired by the Malaysian flag colours. (Image source: MUNI)
Inspired by the natural dye's positive impact from an environmental standpoint, Muni would then go on to start tropical dye apparel brand, MUNI.
We believe their sustainable brand is a great way to combat throwaway culture that usually leads to excess and unwanted clothing, which eventually leads to waste.
Their products range from tees to pouches to bags and scarves, among a host of other items.
What's cool:
From 30 August until 16 September, MUNI is honouring the country with pieces inspired by the colors of the Malaysian flag. They are giving a 20% discount on all orders from the Merdeka Colors 2020 Collection.
If you're curious about their deals, find them online here.
View this post on Instagram
3. Kedai Bikin (Home and Living)
Designed by Studio Bikin, Kedai Bikin is their Malaysian-crafted furniture and home accessories line that works directly with artisans in order to ensure they benefit from the commissions. They do this to get the best out of the working relationship between the designer and the maker.
Kedai Bikin offers a curated range of home and living products based on intelligent, responsible and sensitive designs to meet the users modern lifestyle needs.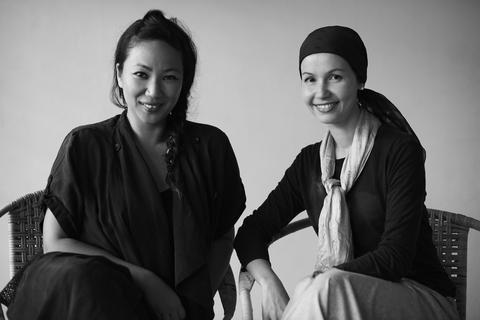 "At Kedai Bikin, we're inspired by our own traditions and cultural offerings with the added ability to revitalise and refine the technicalities of local design and craft," Adela and Farah, who were also the initial designers for the first furniture series, told Malaysian Tatler. (Image source: Kedai Bikin)
Their products range from loose furniture to home accessories, and remakes of the 50s and 60s popular classic Malaysian furniture with a contemporary twist.
After two years of developing and perfecting the designs, their brand now holds a few collections under the BIKIN Furniture series, which include the Designer Family, the String Family, the Rattan Family and the Bikin Tropicalia collection. In 2016, founders, Farah Azizan and Adela Askandar, launched the BIKIN Home & Living which fall under the umbrella of Kedai Bikin.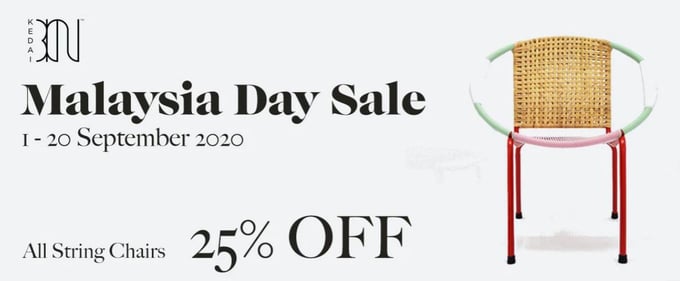 Studio Bikin is a multidisciplinary design studio. Their focus includes spatial planning, architectural design, interior design, landscape, furniture & product design, place branding and styling. (Image source: Kedai Bikin)
Besides featuring work from other designers across ASEAN, their goal is to create a platform that emphasises fair trade, alongside nurturing others ideals to produce individual, well-designed and reasonably-priced furniture that doesn't compromise its artisanal qualities.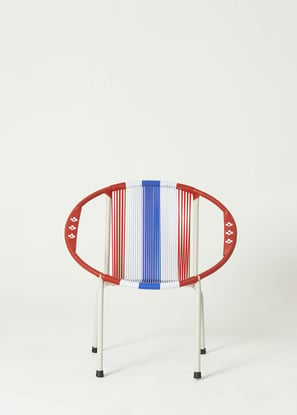 Named the Merdeka Chair, this retro chair, according to the creators, suits both asian adults and children, due to its low seat height and snug frame. (Image source: Kedai Bikin)
Their aesthetics can be described as Malaysian contemporary mixing elements like rattan, rubber, and powder steel, using items that are carefully sourced from local and regional designers, artisans and craftsmen. Kedai Bikin received the Innovative Craft Awards (ASEAN Selections) by The Support Arts and Crafts International Centre of Thailand (SACCIT) 2015.
Their products include seats like chairs, stools and benches, as well as tables like coffee and dining tables, among other things. One of their signature products are retro round chairs with colourful weaves of rubber strings.
What's cool:
As part of their Malaysia Day sale from 1 September to 20 September, all string chairs are discounted at 25% off.
For a full list of discounted items, check out their website.
View this post on Instagram
4. Athena Empowers (Bath and Body)
Specialising in feminine hygiene products and services, social enterprise Athena aims to reduce menstrual poverty issues and educate eco-friendly and safe menstrual hygiene practices among women of different social groups, alongside contributing towards socio-economic development, through their reusable and eco-friendly menstrual pads made from high quality absorbent fabrics.
Athena aims to particularly empower girls from within through programs that promote life skills and better access to education. Their social mission: to liberate young women for a better future and reduce landfills burden from the disposables.
"It's time to increase awareness about the fundamental role that good menstrual hygiene management plays in enabling women and girls to reach their full potential," they say on their website.
Among the efforts that they focus on in order to promote a healthier lifestyle include attention to a disposal system, the impact of material selection, cultural challenges related to discreetly washing and drying cloth material, and waste management.
The story of how Athena was founded is as awe-inspiring as their mission.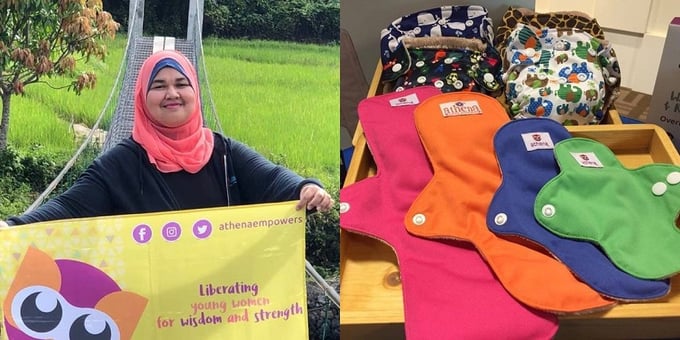 Athena's pads are five times more absorbent than disposable cotton pads and can be easily washed and reused. Every sale helps Athena Empowers fund outreach programmes for young women in Malaysia experiencing period poverty. (Image source: Yahoo Malaysia)
Founded by Anja Juliah Abu Bakar, who also happens to be the CEO, she was inspired to start the business after she discovered from a missionary in rural Sabah that many young girls from the rural areas miss out on at least five days of studies a month, or drop out entirely, due to fears of not being able to catch up, and even more shockingly, because of menses. Since then, Anja has been championing to keep them in school.
She has mentored more than ten enterprises -- with more than half receiving accreditation as Impact Driven Enterprises from the government of Malaysia -- since 2016. Her work extends beyond Malaysia too -- she has provided consulting services and given many talks on social entrepreneurship in Vietnam, the UK and Sweden.
Athena also offers corporate and individual consultancy services to new peers who are keen to embark in the social enterprise journey.
Their outlets can be found in Kuala Lumpur and Selangor.
What's cool:
As part of their Merdeka Sales, everything on their online shop is 30% off, excluding postage.
See all their cool discounted items on their website.
View this post on Instagram

A post shared by SWITCH TO CLOTH PAD.ASK US WHY (@athenaempowers) on
5. Bobble (Bath and Body)
Another brand that focuses on female hygiene products, BOBBLE uses 100% Der Global Organic Textile Standard (GOTS) certified organic cotton that is free from toxins, chlorine, perfumes and dyes and are marketed as breathable, comfortable, ultra-thin yet absorbent.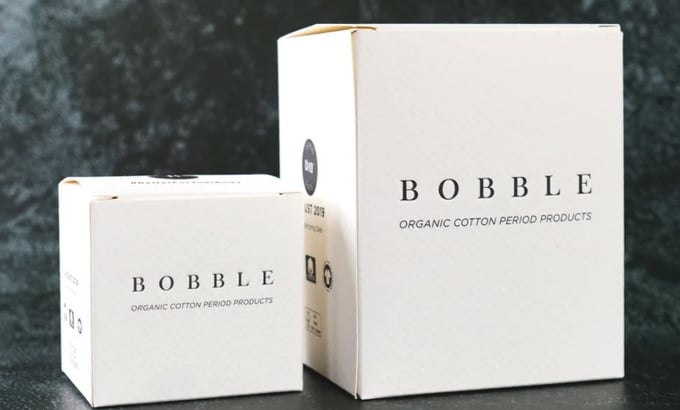 BOBBLE is a great way to overcome the issue of waste accumulation in Malaysia - a total of 2.4 billion period products are disposed each year in Malaysia. (Image source: BOBBLE)
Positioning itself as a sustainable brand, all materials are biodegradable from their packaging, which is made from FSC certified paper and soy-based ink, to the actual products, with hopes the items can be disposed of with peace of mind.
As women use more than 11,000 sanitary pads or tampons in their lifetime, BOBBLE aims to empower women to make healthier choices for their menstrual health, especially as most femine hygiene products contain toxic ingredients.
Founded by Malisse Tan, who was diagnosed with Stage 2 Hodgkin's Lymphoma cancer when her daughter Aleya was just 4 weeks old in 2017. After completing chemotherapy, Malisse, as stated on their website, became more conscious of the products she was using, and set out to understand what they were made of.
The problem she discovered: she realised that she either didn't understand the ingredients listed on the packaging of female hygiene products, and couldn't find the ingredients listed, despite how sensitive that area of the body was. This realisation set the stage for what would be known as BOBBLE.
According to BOBBLE, using organic cotton-based period products is safer to use on/within skin and reduces the risk of rashes, allergies, bacteria growth & Toxic Shock Syndrome (TSS).
The brand's values also align closely with the United Nation's 17 Sustainable Development Goals, of health and well-being, quality education, gender equality and access to sanitation.
Using organic cotton based period products is safer to use on/within your skin and reduces the risk of rashes, allergies, bacteria growth & Toxic Shock Syndrome (TSS)
What's cool:
As part of their Malaysia Day Sale, they are offering 20% off storewide until midnight 16 September.
For a full list of discounted items, check out their website.
View this post on Instagram

A post shared by BOBBLE Eco-Organic Period Care (@bobble.it) on
6. Cactus O Lala (Plants)
A plant shop that sells both succulents and other house plants, Tri, the founder, said the business was initially just her exploring mini gardening as a possible hobby, and a way of coping with the stress and anxiety in her life.
Little did she know that her hobby would slowly grow into her passion - and eventually an insta business.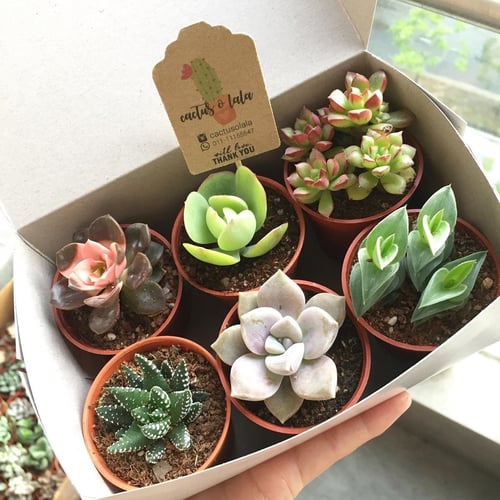 The mini Insta shop is based in Shah Alam, Selangor (Image source: Cactus O Lala)
For Tri, her mini gardening experience not only helped her stay focused and beat the occasional blues, but it also created a sense of purpose that grounded her.
But what spurred the birth of her business was also the frustration she felt after she found it difficult to find online sellers, who sold succulents on Instagram - at that point in time.
"There were a handful of them (sellers), but they were either inactive or didn't get back on my enquiries," she said.
Inspired to fill in that gap, she started selling succulents and house plants on Instagram.
At the same time, she said, her motivation to continue to grow the business stemmed from her desire to share the joy of growing mini plants as an alternative coping mechanism for those who struggle with stress, getting burned-out, anxiety, depression etc., as well as for fellow succulent enthusiasts who just want to get their hands on some greens.
"I started looking for suppliers online and going from one nursery to another just to get the best deal for limited bulk purchases because I was just starting out," she said. Interestingly, the business kicked off on her birthday month: November 2017.
"We did a promo when we first launched and it was well received – we got huge orders from East Malaysia," she added. "Now we are specialising in cactus and succulent door gifts as well – we offer wedding favours that would benefit guests, and even if they decide to just chuck it (the products) in the corner of their house it would still be worth it because succulents help purify the air."
Her succulent door gifts range from budget-friendly to more expensive offerings, depending on the client's budget. She said, however, they aim to keep it affordable for every bride.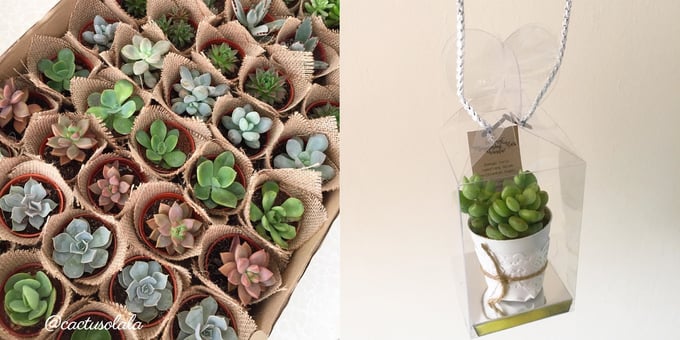 The doorgits can either be wrapped in burlap (left) or in a plastic box (right), doily paper, glass container, among other items. (Image source: Cactus O Lala)
She hopes to expand her micro-business into brick and mortar in the near future, and create an official website where she'll market her products and produce plant-related content at some point. But with that said, if you're tempted to take a look at her products, do visit her Insta shop.
"It's not set in stone yet - but there are also plans to eventually expand the shop into a form of green escape," she said. "And it will offer easy-to-care houseplants and home deco concepts to our clients."
What we found alluring about her insta shop is the fact that Cactus O Lala donates some portion of her proceeds to Aman Palestin to help aid the Palestinians.
What's cool:
As part of their Malaysia Day Promo, plants will be delivered straight to the consumers' doors and 10% from each purchase will be channeled to Aman Palestin to help aid the Palestinians.
For a full list of discounted items, check out their insta shop below.
View this post on Instagram
7. The Batik Boutique (Fashion)
This award-winning social enterprise was created with the aim of breaking the cycle of poverty by training women from low-income backgrounds to product gifts and fashion accessories made from a batik, a traditional Malaysian fabric.
They work with artisan families in rural Malaysia to create batik textiles on natural fibres, made through a labor-intensive process that uses wax and dye.
From there the women create ethical fashion and gift items with the fabric in Batik Boutique's swing training center.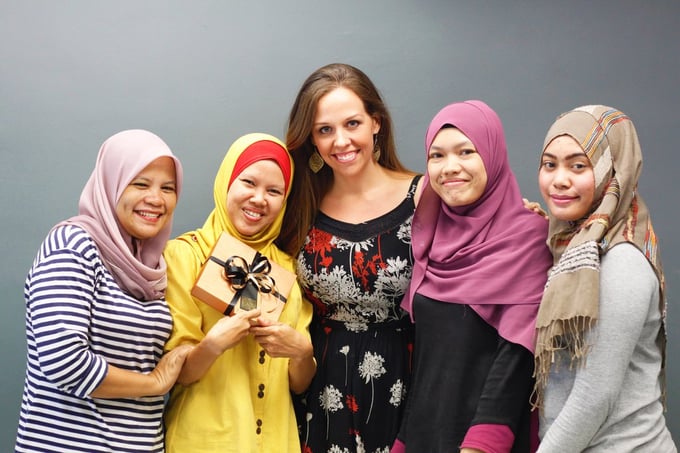 For the women: In 2015, founder Amy Blair (center) established a sewing center in the community where The Batik Boutique's artisans lived, in order to make working more convenient and eliminate the need for transport and childcare.
Today, according to them, more than 150 artisans work with their social enterprise to gain a fair, sustainable income and marketable skills, with each purchase directly benefiting the artisan who made it.
The Batik Boutique won the MaGIC Amplify Award for Social Enterprises.
The business, which was founded in 2009, began with a friendship between two women - Amy Blair, the founder and Ana, a single mother, who at the time was looking for more income to support her family.
They would later go on to brainstorm ways to earn an income. And the rest, as they say, is history. Amy founded Batik Boutique with the belief that women like Ana deserved a fair and sustainable income, and the ability to provide for themselves and their families.
Their physical store is located in Desa Sri Hartamas.
What's cool:
As part of their Malaysia Day Sale, The Batik Boutique is offering a 20% discount when you buy 3 pieces from their cherished KL Collection. This can be made both in-store and online. ⁠They are also offering free shipping within Malaysia with above RM200 purchase and free shipping Internationally with minimum $100 purchase.⁠
For a full list of discounted items, check out their website here.
View this post on Instagram
Support local SMEs this Malaysia Day
So that's our round-up of some of the best wholesome SMEs who are giving back to the community in one way or another. Oh, and they have awesome Merdeka or Malaysia Day promos that you should check out, too.
While you're scrolling through all these SMEs and spending on their eye-catching promos, we recommend using an e-wallet or a credit card to collect points or receive cashback as it's one of the best ways to stretch your Ringgit. If you're curious about what credit card to use, you can try to find the one that suits you best here.
While the pandemic has severely affected our local businesses and SMEs, we can still find ways to continue to support them, and in a way, help revitalise our economy.
As for our SMEs, we've noticed that most have adapted to the situation by ramping up their digital presence or by adjusting their business strategies and plans. We wish them the best of luck.
We hope you found this article insightful. Happy Malaysia Day from CompareHero.my!
Read also: [#CHMalaysiaku] Pre-Merdeka Vs 2020: 8 Different Ways Malaysians Manage Their Money