In collaboration with CIMB Bank and its e-Zi Tunai product, Touch 'n Go eWallet has finally introduced its digital personal loan product, GOpinjam. With this, those who are eligible may apply for a personal loan of up to RM10,000 with flexible installments from 1 week to 12 months.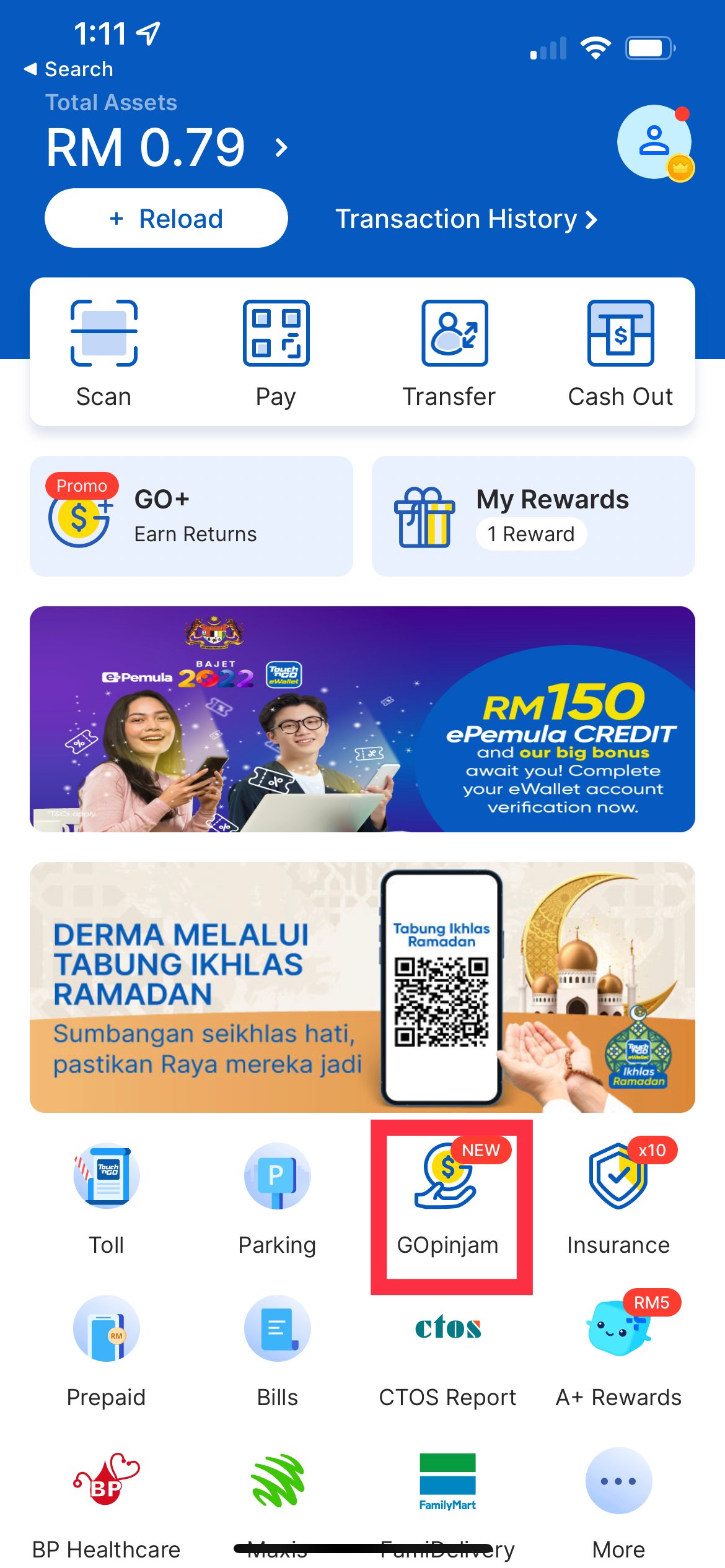 Sounds exciting? Well, it is! Open to all Malaysian Touch 'n Go eWallet users aged 21 to 63 years old with a minimum monthly gross income of RM800, the GOpinjam feature can be found on Touch 'n Go eWallet app, and you can test it out by filing the amount of your monthly income and following the rest of the instructions.
Depending on the loan amount and repayment period selected, the fixed interest rates range from 8% to 36% per annum.
Interestingly, each user may apply for more than one loan as long as the cumulative amount of the loans do not exceed RM10,000.
While the GOpinjamfeature is not a shariah-compliant product at the moment, Touch 'n Go eWallet has said that it is planning to introduce an Islamic financing product soon.
As mentioned above, to be eligible for GOpinjam, the user must be a Malaysian citizen aged between 21 to 63, with a minimum monthly income of RM800. Aside from that, you'll be required to verify your identity through the electronic Know-Your-Customer (eKYC procedure), and upload any one of the following documents:
One-month payslip from your employer
Full EPF statement showing three months of contribution
B/BE form e-Filing acknowledgement receipt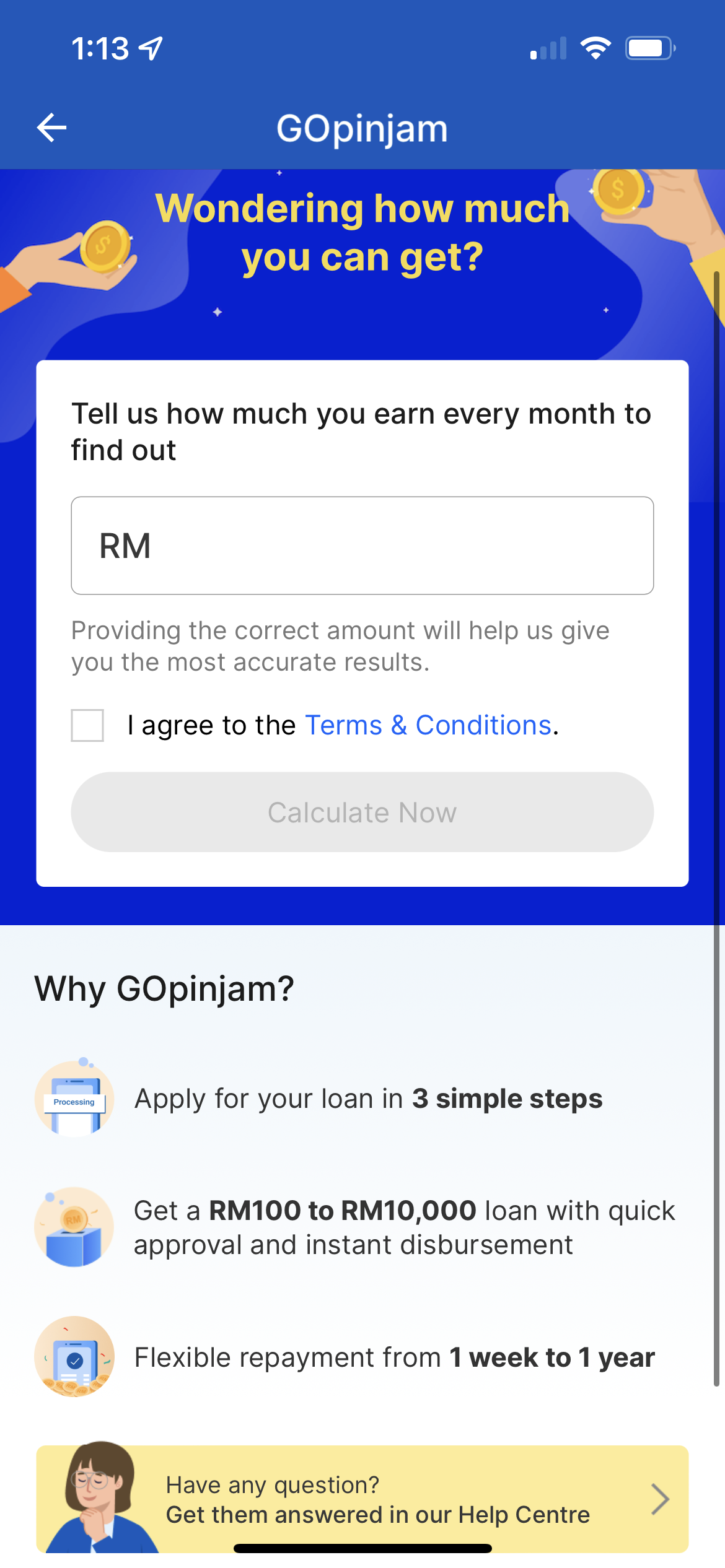 Once you've done this, all you have to do is wait approximately 3 working days for approval. If your application has been approved, you will receive a push notification, which you must acknowledge and accept by entering your TNG eWallet PIN. As soon as you've accepted the loan offer, the funds will immediately be deposited into your TNG eWallet or CIMB/CIMB Islamic Bank account.
As for repayment, you may pay off your GOpinjamloan via the TNG eWallet, online instant transfer, or at any CIMB branch or CIMB cash deposit machine. However, do note that there is a late payment charge of 1% on outstanding installments should you fail to repay in time. Further, Touch 'n Go has stated that it may cover the overdue amount with the available balance in your eWallet. Thus, it's always important to think it through before applying for a loan as you should never spend beyond your means.
What do you think about the GOpinjam feature? Will you be making an application for the personal loan? Let us know!
(Source: Touch 'n Go)