A crucial decision you need to make as a new business owner is choosing the right banking partner that can complement your business aside from holding and protecting your money. This is exactly what a Maybank Business Account has to offer.

By choosing to be part of Maybank's Business Account ecosystem, you are not just ensuring your company's sound financial management, but you are also prioritising customer transactions. Over 50% of total mobile transactions in Malaysia are from Maybank users, proving that customers find Maybank's seamless platform easy to use.

With so much to do but so little time, a busy entrepreneur like you will benefit from ready-made banking platforms like a Maybank SME First Account/-i that help make growing your business convenient and less of a hassle. More than just a payment platform, this business banking account has a suite of add-ons to choose from based on your business needs.
Learn how Maybank SME First Account/-i features can help you save time, money, and effort, so you can focus on other critical aspects of running your business.:
Minimal Start Up Cost
Use your new account with no worries about fees. With the Maybank SME First Account/-i, you can expect the following:

No monthly fees
Unlimited withdrawals at over 400 Maybank branches nationwide
Possible to perform multiple transactions on the M2U or M2U Biz platform without paying any hidden fees or charges

Manageable Business Banking Platforms
Whether your business is registered as a sole proprietor or non-sole proprietor, the Maybank SME First Account has everything you need to manage your business with just minimal effort.
For Sole Proprietors: MAE/M2U App
If you've been a Maybank customer, you'll find the MAE/M2U App easy to use, as its features will be familiar to you. In just a few taps, you can easily transfer and authorise transactions, as well as apply for business financing. Its user-friendly dashboard enables easy tracking of payments, too.
It also allows for flexibility. You can choose between pure Online Banking Management (M2U) or Lifestyle & Banking features (MAE app), depending on what suits your needs better.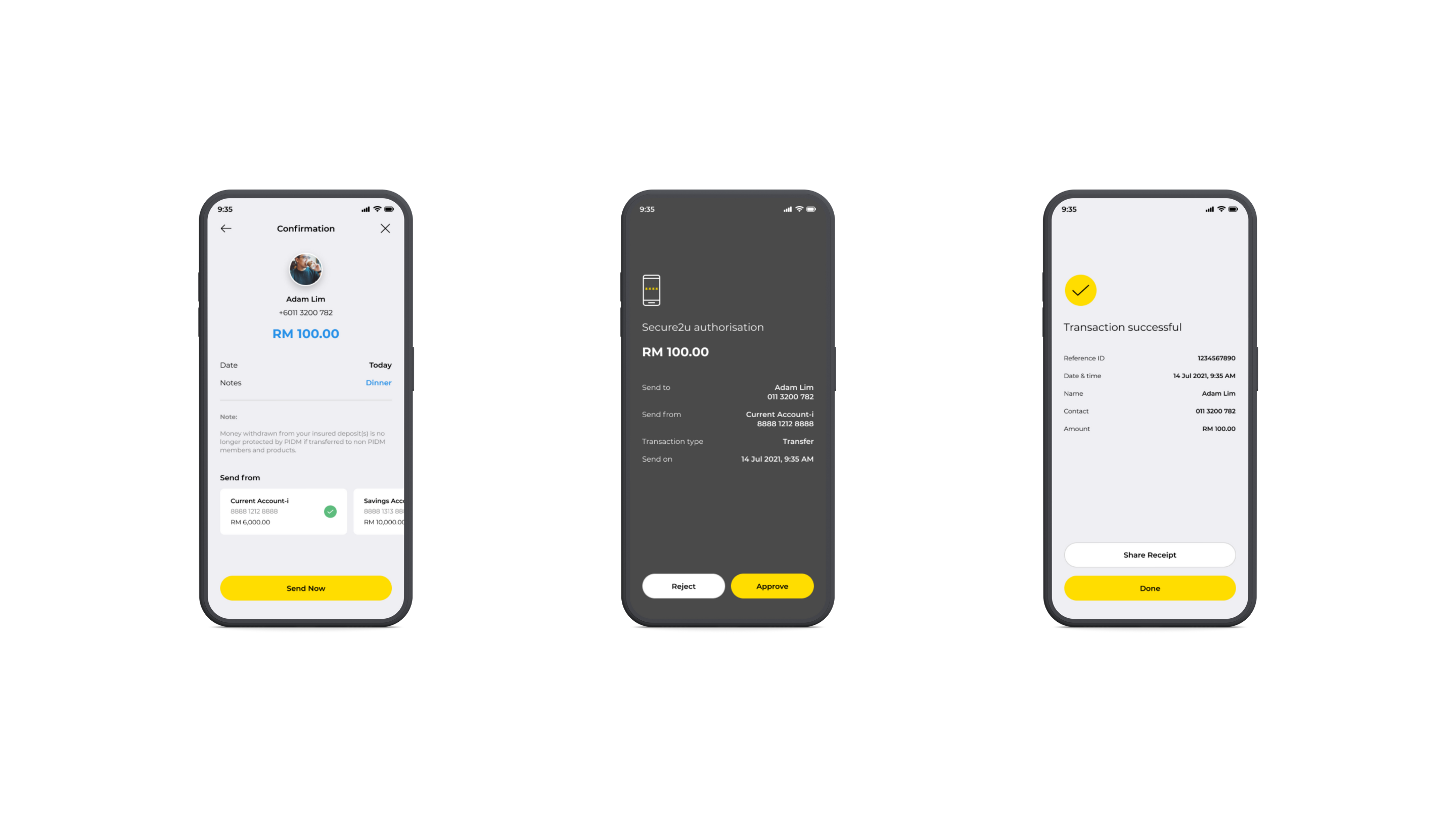 For Non-Sole Proprietors: M2U Biz App
M2U Biz has time and life-saving features such as Maker/Checker/Viewer capabilities that enable users to minimize errors and make multiple approvals on transactions on the go. Its built-in invoicing tool makes for better tracking of your business cash flow, which is more convenient than using an external tool for invoices.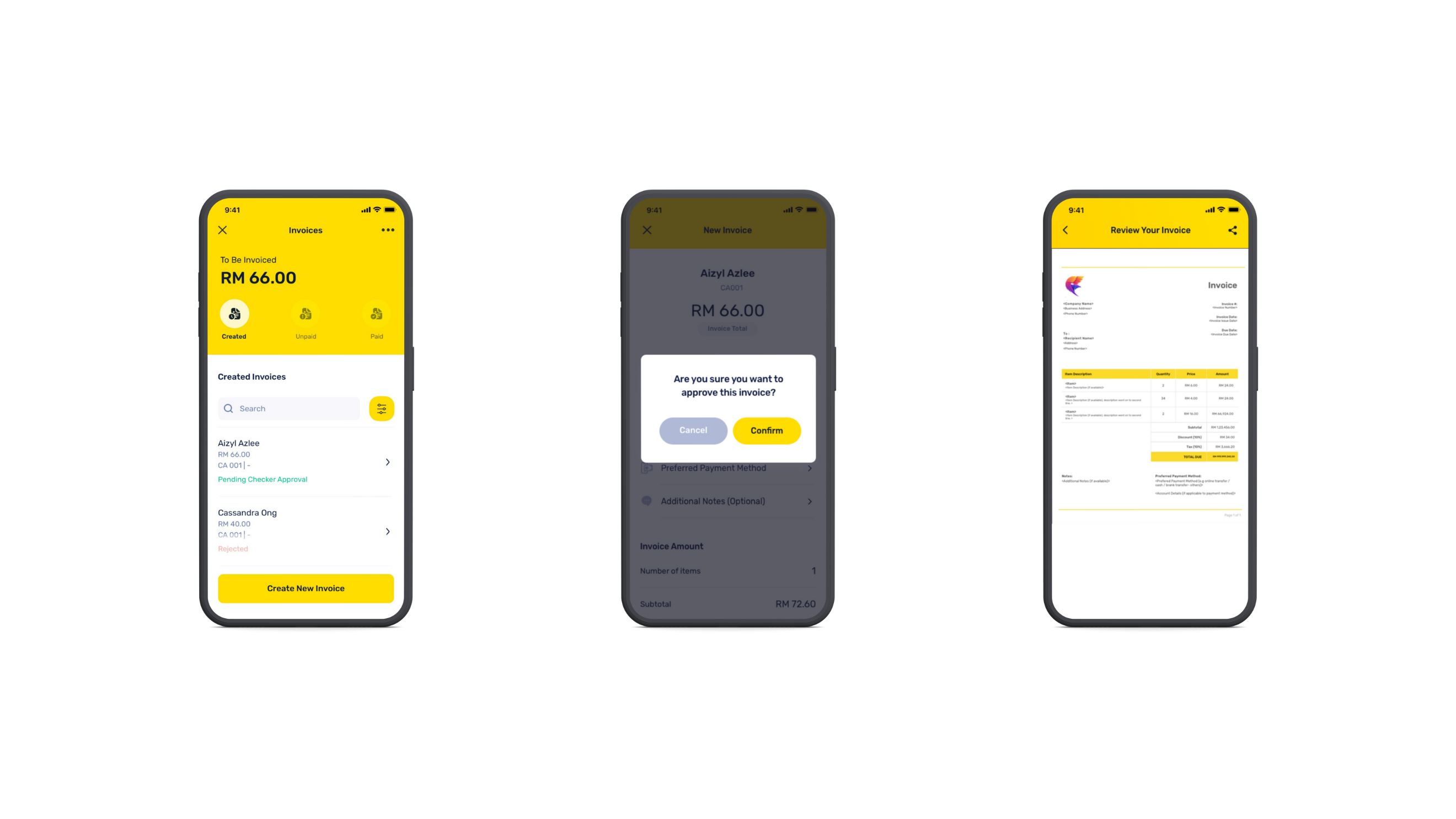 Both available on the app and web, M2U/MAE and M2U Biz have the industry-leading security feature Secure2u for a safer and faster way to approve your M2U and MAE transactions. This feature ensures that all transactions are authorised by designated devices to prevent TAC fraud and Mobile Operator delay in SMS TAC.
Customisable Add-Ons
Looking for something beyond just a management system? With a Maybank SME First Account, you can choose from these added solutions according to your own needs and which can complement your business.
Maybank QRPayBiz is a cashless payment solution that incorporates the DuitNow QR service, Malaysia's National QR code to manage all your business transactions.

Maybank is committed to giving small and medium businesses a quick boost of capital with flexible payment options to minimise business disruptions. Maybank SME Digital Financing has been supporting SMEs with over RM2.9 billion in loans approved since its launch on Sep 2020.
Secure fast online financing for your business starting from RM3,000 up to RM500,000 for up to 7 years tenure. Approval takes only 10 minutes with just 1-minute disbursement i.e. money in your account.

Are you excited to be part of the Maybank ecosystem? Register for a Maybank SME First Account/-i online now and be part of the massive number of SMEs in Malaysia that trust Maybank!


Check out what you need to do next:
How do I open a Maybank SME First Account/-i for my business?
Experience hassle-free sign-up online and present your documents at your nearest Maybank branch with Premier Lane.





*Reference:
Maybank Investor Relation: Maybank Group: Analyst Presentation 4Q & Full Year FY2022 report.