Now that you know the 5 basic steps to start investing in the stock market, it's time to dig a little deeper and learn how to evaluate stocks to improve your investment decision.
It's important to know that investing in stocks is a long-term decision, and leveraging on the power of compounding interest is key.
Compound interest can be thought of as reinvesting interest, or "interest on interest". It is interest calculated on the principal sum and also on the accumulated interest of previous periods.
Also read: How to Make a Million Ringgit with Compound Interest
A Framework to Help You Create and Monitor Your Investment Portfolio
Speaking to CompareHero.my, EquitiesTracker.com CEO Alvin Vong said investors, especially beginners, should always look at the industry or company that they are familiar with when investing. He also pointed out that investors can create and monitor their investment portfolio by using this framework:
1. Determine the industry and companies you want to invest in
Keep a tab on the industries that perform well such as the Fast-Moving Consumer Goods (FMCG) or the Education industry. Identify companies in these industries that you would want to invest in. You can check Bursa Malaysia or the Bursa Market Place to see if they are listed on the stock exchange.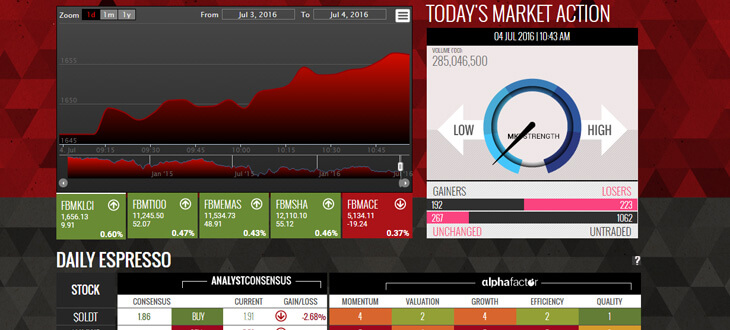 2. Study the fundamentals of the company
We often hear people use the term 'fundamentals' in their discussions about listed companies, but what does it really mean?
Fundamental refers to the financial position of a company including its income statement, balance sheet and cash flow statement. To review and understand a company's fundamental, you would need to track their financial data over the past five years, at least.
Studying their past five-year performance allows you to determine if the company consistently delivers profit year-on-year and if it generates positive cash flow, which translates into positive returns for investors.
Also consider if the business and its revenue stream is sustainable against changing market conditions, including assessment of the management team and their qualifications or track-record in leading a company.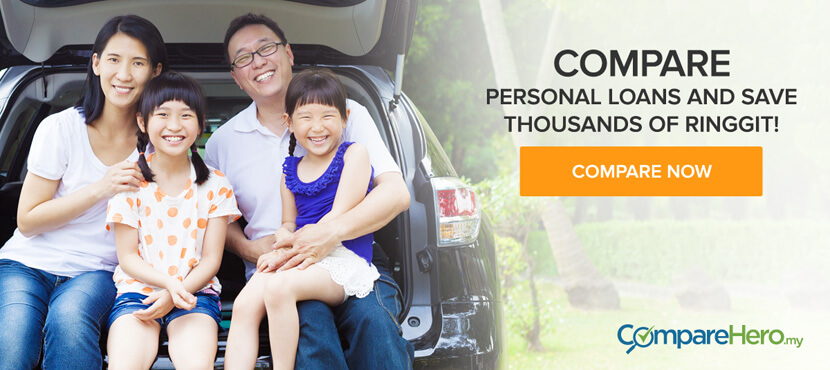 3. Asses your risks before you invest
There are always risks involved when making investment decisions, but these guiding questions may help you assess the company before you invest in their stocks:
How long have they been established?
What are their external and internal strengths, weaknesses, opportunities and threats?
Has the company been operating at a loss recently? If yes, what is the cause and what is the company's plan to turn things around?
Has the company registered positive operating cash flow over the last ten years?
Has the company paid out dividends over the past five years?
How much revenue and profit has it generated over the past three years?
What is its future prospects based on the industry it is in? Is the industry going through any new challenges?
4. Familiarise yourself with the technical terms used in stock investments
Here are some commonly used terms and how to it impacts your choice of stocks to invest in:
Price/Earnings ratio (PE) - This ratio (also known as the 'earnings multiple' or just 'multiple') is frequently used to determine whether a stock is a good value. A higher P/E ratio is also seen as a sign that the stock is overpriced and could result in a pullback (a sudden sale in shares) - at the very least. A lower P/E ratio could indicate that the stock is an attractive option since the markets have pushed shares below their actual value.
Dividend – Paid by the company using its current profit or retained earnings to reward their shareholders. Before buying a dividend-play stock, review a company's annual report or financial statement to check its dividend payout consistency over the past five to ten years.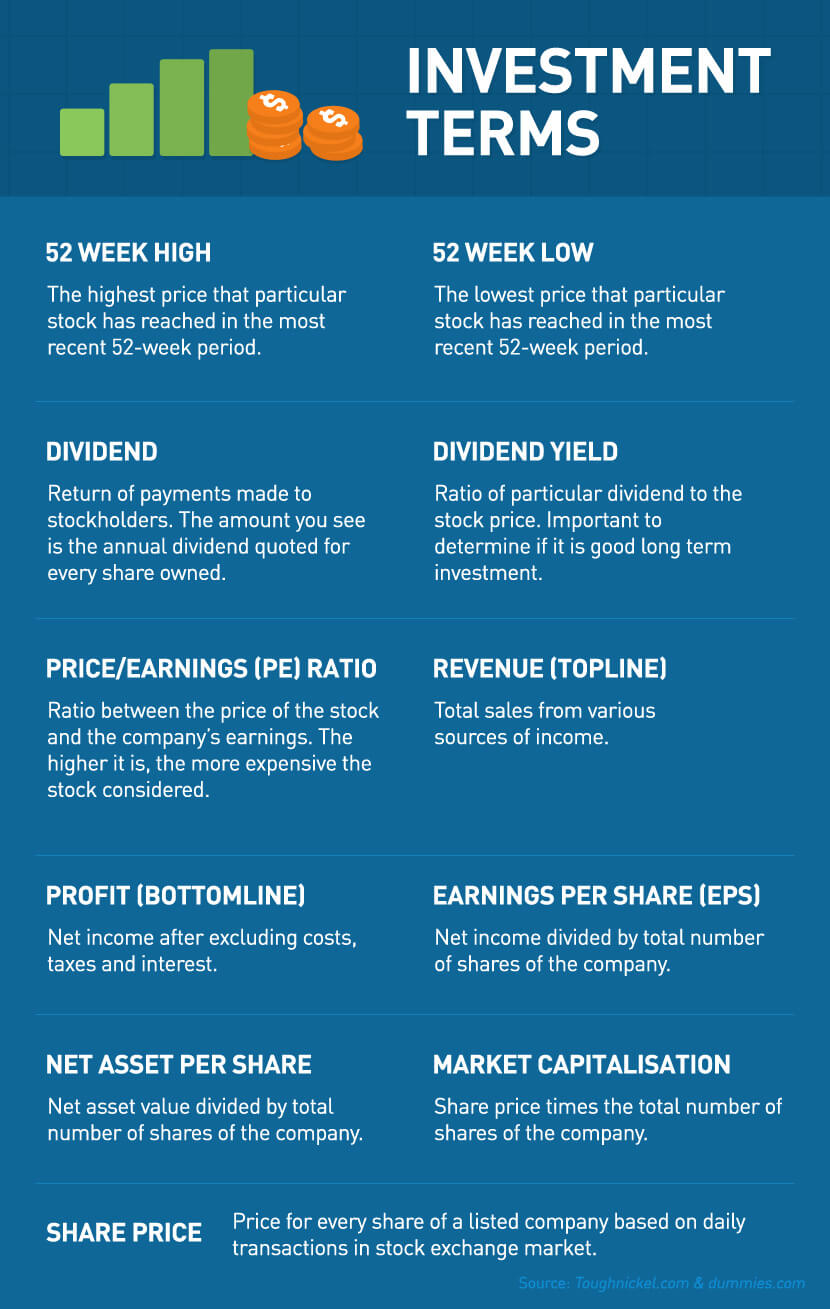 5. Determine your portfolio and timeframe
According to Alvin a stock investment portfolio, on average, holds for at least five years to reduce the risk from a sudden economy crisis or market collapse.
Keep yourself updated with global and regional economic news, but also understand its impact on our local economy and local companies which will help you manage your portfolio accordingly. Sometimes a good investment opportunity may appear when economic conditions are rough, and vice versa.
Ready to start investing?
Bursa Market Place is a great online resource that offers you information and tools to help you with your stock investment decisions including this article - What is Bursa Market Place?
Disclaimer: Neither CompareHero.my nor the content on it is intended as securities brokerage, investment, tax, accounting or legal advice, as an offer or solicitation of an offer to sell or buy, or as an endorsement, recommendation or sponsorship of any company, security or fund. The content on CompareHero.my is for general information purposes only and is not intended to be personalised investment advice or a solicitation for the purchase or sale of securities.
Compargo Malaysia Sdn. Bhd. and/or its affiliates cannot and do not assess, verify or guarantee the adequacy, accuracy or completeness of any information, the suitability or profitability of any particular investment, or the potential value of any investment or informational source. CompareHero.my may receive compensation from the brands or services mentioned on this website.