It has been an eventful couple of months in the land of bubble tea. Regular Chatime customers might have been surprised when their go-to outlet suddenly received a serious overhaul. All across the country, Chatime outlets were being rapidly rebranded to a new brand called Tealive.
Although confusing at first, the reason for the massive rebranding was the result of a shift in the companies' franchise structure, which was orchestrated by the Master-Franchisee of Chatime in Malaysia, Bryan Loo. This course of action was the result of a dispute between the Chatime franchisee holder in Malaysia and the Taiwanese parent company La Kaffa.
The Bubble Tea Disagreement
The original disagreement between Chatime and Tealive started back in January when La Kaffa, the Taiwanese owner of the Chatime brand, announced they had terminated the master franchise agreement with Bryan Loo and his company Loob Holding even though the agreement still had more than 20 years to go. The reason for the termination was that Loob Holding was allegedly using raw materials that were not part of the prescribed recipe to produce its tea.
During the initial press release, La Kaffa International also declared that all Chatime outlets would now fall under the direct control of La Kaffa. They intended to effectively cut out Loob Holding of the franchising chain but what they failed to take into account was Bryan Loo's powers of persuasion.
Within days of the initial announced by La Kaffa, Bryan Loo issued his own statement. He characterized the disagreement as the result of longer relationship issues between his company and La Kaffa. One of the major pain points was the tight control that the franchisor had over the product offerings. Bryan Loo wanted to continually innovate his tea products, and he claimed that the Taiwanese franchisor withheld him from doing that.
What was announced next, probably came as a big shock to everyone. Loob Holding announced that 95% of all existing Chatime outlets would join him in a new venture under the Tealive brand. In what is an almost unbelievably shrewd business move, Bryan Loo was able to convince 162 bubble tea outlets to abandon their existing franchise agreements and join his new and unproven venture.
This must have come as quite a shock to La Kaffa, who had initially expected not much trouble in retaining their individual franchises. At the time of the takeover, Chatime in Malaysia was bringing in more than 100 million ringgit in annual revenue, and accounted for more than 20% of La Kaffa's total revenue. Their entire position in the Malaysian market evaporated instantly.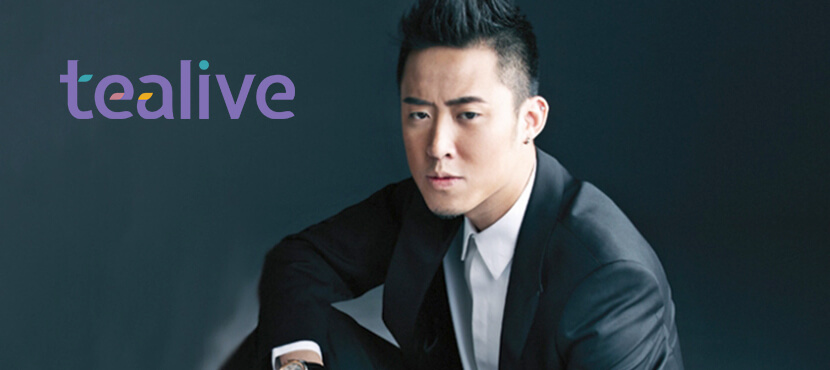 Taking over the Tea business
In one calculated swoop, 90% of Chatime's market share in Malaysia was wiped out, and a new competitor was born. Bryan Loo and his new Tealive brand were able to consolidate 162 former Chatime franchises which effectively ended the sole reign of Chatime in the Malaysian bubble tea market. The scale, speed and execution of the massive rebranding effort was frankly impressive and the switch was widely reported throughout media outlets in Malaysia.
There have been conflicting reports from both parties regarding the number of franchises that will continue to feature the Chatime brand. According to Chatime representatives, at least 50 outlets will stay with Chatime, while Tealive has made claims that only 5 outlets did not change to Tealive.
Chatime and Tealive now both have to struggle for dominance in the Malaysian bubble tea market. Chatime has the strongest brand recognition but it has lost most of its distribution network in the takeover. Tealive, on the other hand, has the majority of franchise outlets under its mantle, but the brand is new and La Kaffa has cast some doubt on the nature of the raw materials that Tealive uses for its products.
All in all, we can expect exciting times ahead in the bubble tea market. Next to Chatime and Tealive, a new Taiwanese bubble tea brand is set to enter the Malaysian market in the coming months. After 10 years of rapid growth in Singapore, KOI Café is planning to join the fight for bubble tea dominance with its first outlet opening in One Utama Shopping Mall.
Time to shake the blues away – a closer look at the Chatime brand
Robbed of its franchise outlets, Chatime still has strong brand recognition which could be a significant advantage if it can recreate the massive franchising network that it had before. This will be a challenge because the market dominance that Chatime had in the Malaysian market was largely the result of the efforts of Bryan Loo.
Even before the whole franchising disagreement, Bryan was already famous because he was able to grow Chatime in Malaysia at an astounding pace. If Chatime wants to re-emerge as the dominant bubble tea brand, it is going to have to find someone who can do the same. This time, it will be a lot harder because the new master franchisee will have to differentiate itself in a market that is already very familiar with bubble tea, while competing against a very strong competitor in the form of Tealive.
Despite the odds being stacked against them, Chatime seems to have every intention of reclaiming its former glory. La Kaffa has already reached an agreement with a new company to become the next master-franchisee in Malaysia. La Kaffa has chosen Will Group to become the new master-franchisee of Chatime Malaysia. Will Group is reportedly no stranger to bubble tea and is planning to open 70 new Chatime outlets over the course of 2017.
More recently, Chatime published a cryptic message on their Facebook page, suggesting that former franchisees might be coming back to the Chatime brand. If that were the case, and the number of outlets is actually significant, Bryan Loo's Tealive brand might have lost its edge before the real battle even began.
For the love of tea – a closer look at the Tealive brand
Positioned as a new and innovative bubble tea brand, Tealive is currently in the prime spot to become the next Malaysian tea empire. In the Malaysian market, Tealive is currently miles ahead of Chatime and this has several reasons.
The first and probably most important reason is the massive scale that the Tealive franchise network inherited from its Chatime ancestor. With more than 160 outlets throughout Malaysia, Tealive's brand recognition is expected to grow rapidly. With brand recognition on the rise, Tealive can expect to increase its current revenue and even add to it by opening more outlets. In a recent interview, Bryan mentioned that he intends to raise the number of outlets from 160 to 250 by the end of October. An ambitious goal that, if achieved, might establish Tealive as the number one bubble tea brand in Malaysia.
Next to a sizeable distribution network, Tealive also enjoys freedom to innovate on its products. Highlighted by Bryan Loo as one of the prime reasons of the disagreement, the freedom to innovate could allow Tealive to offer products that are more adjusted to the wants and needs of the Malaysian customers. With years of experience in the Malaysian market, Loob Holding can adjust quickly to changing consumer demands and remain relevant as a trending tea brand. Because Loob Holding was solely responsible for the growth of Chatime in Malaysia, La Kaffa will now have a knowledge disadvantage when it comes to adapting its products to the Malaysian market.
See also: 50 Low Cost Franchises In Malaysia You Can Join Right Now
Connecting your world – a closer look at the KOI brand
The new kid on the block, KOI is not yet present in Malaysia but intends to open its first outlet in Malaysia somewhere in 2017. With the bubble tea market in disarray and consumers confused about where their loyalties lie, KOI believes that this is the ideal time for penetrating the Malaysian market. Both Chatime and Tealive have experienced some bad hits to their image and consumers might be fed up by the business side of all of it. What is even more concerning are the issues raised over the nature of the ingredients that Tealive uses for its products. If you just want some tea and don't want to worry about anything, even the slight suggestion that something is wrong might repel possible consumers.
Between all this turmoil, KOI can enter the market as the third alternative. After having proven the success of its product in Singapore, Taiwan and several other ASEAN countries, KOI is going to enter the Malaysian bubble tea market when it is most vulnerable. Between Chatime and Tealive, KOI might feel like a breath of fresh air.
The future of bubble tea – who will come out on top?
It is hard to say who will come out on top in the Malaysian tea battle. Each brand has its pros and cons and it likely going to be a tight battle. The challenge for each brand lies in differentiating itself from the other two. Let's take a look:
Implications for the franchising industry
The most important take away from this story is the apparent risk that is associated with choosing to go with a franchising model instead of direct ownership or a more closely associated master franchisee. Chatime lost almost its entire position in the Malaysian market when their individual franchisees chose to go with Tealive. Since these outlets were not legally obliged to run the Chatime brand, they were free to switch to another brand which resulted in the loss of a 100 million revenue stream for La Kaffa International. Franchisors should take this example at heart, and be more careful in the way they structure their franchise networks in the future.
What this means for you
If you are considering starting a franchise, be mindful of the contractual agreements that you subject yourself to. Depending on how much freedom you sign away, you might be subject to the whims of a foreign franchisor who is not in touch with the market that you are dealing with. In this case, a lot of franchise owners decided to rebrand their stores based on the trust they have in Bryan Loo. But what if Tealive can't capitalize on its new branding strategy? New Tealive outlets might have to switch to products that they are unfamiliar with. Swift changes such as occurred in this case could seriously affect the operation of your business.
And last but not least, if you do consider the bubble tea industry as a prime candidate for your next venture, you should take into account the widely different economic landscape after the Chatime/Tealive separation. Were previously Chatime had a near dominant position in the market, there are now two heavily competing brands with a third set to enter in the coming months.
Whatever you choose to do, make sure you do your research and consider all your options. To help you get started, we have written a guide on how to start a franchise in Malaysia. If you still have not decided on a particular franchise, check out this list of franchises you could join. Once you know the how, where and why, you are going to need funding. A common way to finance a franchise venture is through a personal loan. To find a personal loan to suit your needs, check out our selection of personal loan offers to find one that suits your needs.
Disclaimer: Neither CompareHero.my nor the content on it is intended as securities brokerage, investment, tax, accounting or legal advice, as an offer or solicitation of an offer to sell or buy, or as an endorsement, recommendation or sponsorship of any company, security or fund. The content on CompareHero.my is for general information purposes only and is not intended to be personalised investment advice or a solicitation for the purchase or sale of securities.
Compargo Malaysia Sdn. Bhd. and/or its affiliates cannot and do not assess, verify or guarantee the adequacy, accuracy or completeness of any information, the suitability or profitability of any particular investment, or the potential value of any investment or informational source. CompareHero.my may receive compensation from the brands or services mentioned on this website.