Win prizes worth RM300,000 when you enter the 'LUCKY FIVE-BULOUS' campaign organized by Bank Islam Malaysia Berhad from 1 February 2023 until 30 June 2023.
The 'LUCKY FIVE-BULOUS' campaign offers:
Five (5) Perodua Ativa as the grand prize:

one (1) grand prize winner will be selected each month through a lucky draw)

Twenty-five (25) Apple iPad Pros as consolation prizes:

five (5) consolation prize winners will be chosen based on the highest number of qualifications for the month)
To participate in the campaign, you must spend using Bank Islam Debit Card-i and Credit Card-i. Customers are eligible for one (1) entry unit for every retail expenditure worth RM50 and two (2) entry units for every RM50 spent at petrol stations.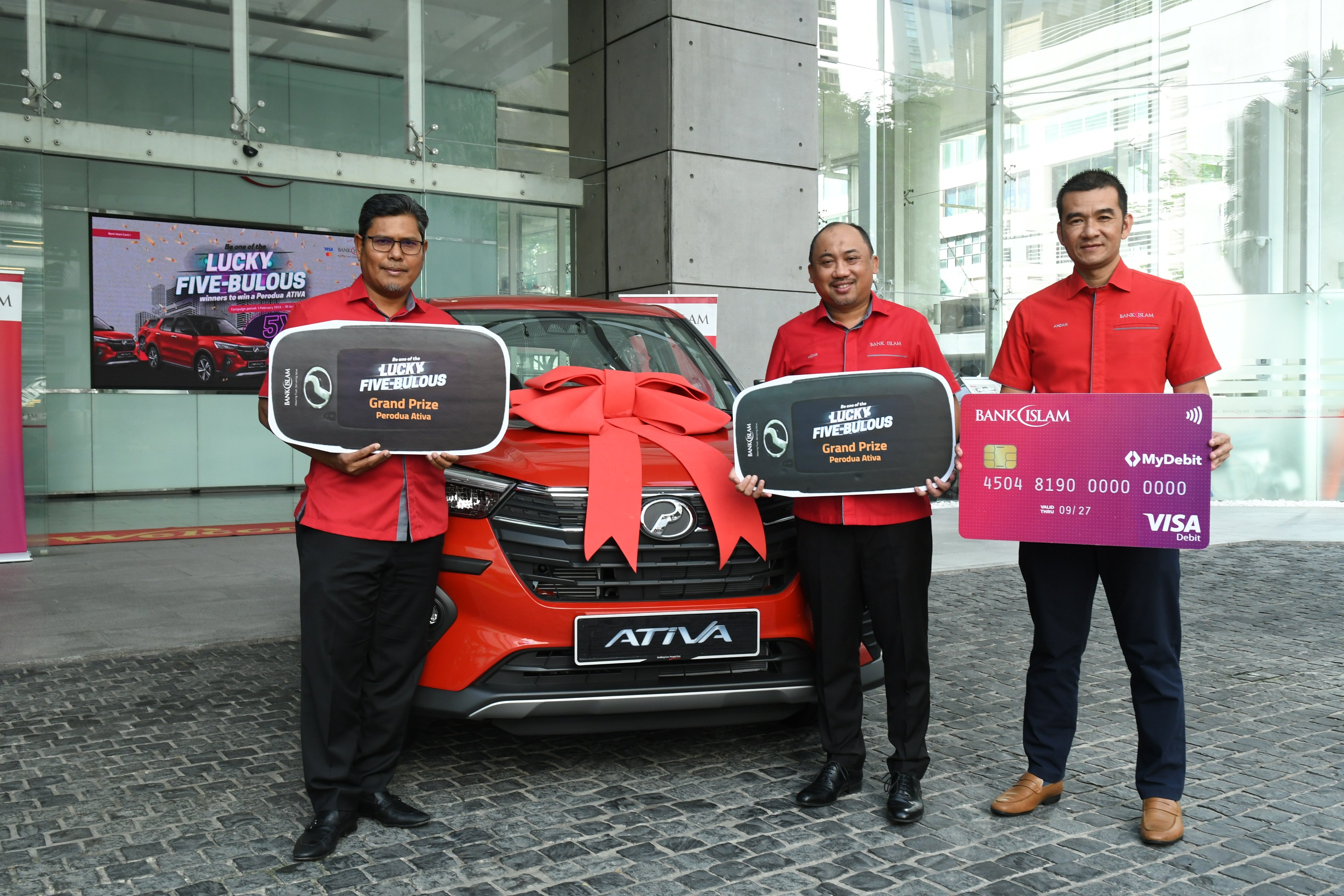 Mizan Masram (middle), Group Chief Business Officer – Retail, Bank Islam at the launch of the 'LUCKY FIVE-BULOUS' at Menara Bank Islam, Kuala Lumpur, on Friday.
Intended to appreciate the support and loyalty of Bank Islam customers towards its products and services over the years, Bank Islam's Chief Business Officer - Retail, Mizan Masram further explains:
"We want to offer attractive rewards to customers every time they shop using the Bank Islam Debit-i Card and Credit-i Card. The more payments made using our i-Card, the more chances to win."
"Cashless payment is now a preferred method among customers as it provides an easy, fast, and safe transaction. The organisation of the 'LUCKY FIVE-BULOUS' campaign will encourage the use of cashless payment methods, further accelerating the acceptance of digital payments. This will then support the nation's goal of forming a cashless society," he mentioned during the campaign launch.
💳Apply for a Bank Islam Credit Card Now !💳