ICYMI, OYO Malaysia will offer free insurance coverage to all guests who book to stay at any of their hotels nationwide! The insurance is automatically included at no extra charge to guests with every booking made through the OYO app, www.oyorooms.com or the Online Travel Agencies (OTAs).
Underwritten by Chubb, one of the world's largest insurers, the coverage insures guests for accidental deaths and permanent disabilities, emergency hospitalisation, loss of personal property and baggage, loss of laptop and other benefits for every night they spend at an OYO partner hotel.
Ming Luk Tan, Country Head, OYO Malaysia, said providing complimentary insurance coverage protection plans offers guests another layer of added value to the OYO experience in Malaysia.
"Offering complimentary insurance coverage is thoughtful and timely so guests can travel and enjoy their stay in Malaysia. The insurance will allow us to deliver more to our customers and provide guests with peace of mind and comfort while they stay at our network of quality and affordable living spaces throughout Malaysia."
"As the hospitality industry transforms and recovers from the pandemic, OYO continues to innovate to deliver more to its customers. During the pandemic, OYO rolled out Sanitized Stays, an initiative that aimed to deliver a worry-free guest experience from check-in to check-out. Extending free insurance to guests adds yet another layer to that commitment," concluded Ming.
​​OYO is a global platform that empowers entrepreneurs and small businesses with hotels and homes by providing full-stack technology that increases revenue and eases operations; bringing easy-to-book, affordable, and trusted accommodation to customers around the world. OYO offers 40+ integrated products and solutions to patrons who operate over 157,000 hotel and home storefronts across India, Europe, Southeast Asia and 35 countries. For more information, visit www.oyorooms.com.
Take advantage of OYO's free insurance coverage!
Here's a list of the best OYO hotels around Malaysia for you to visit.
Capital O Unicorn Hotel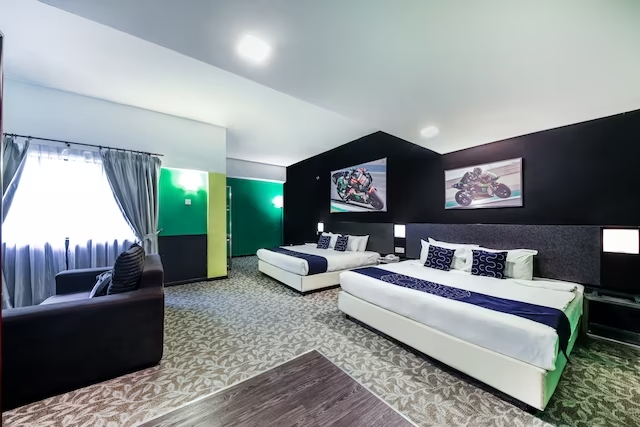 Enjoy a premium stay at Capital O Unicorn! Each room features a different colour theme with a contemporary look and feel. Located at Seri Kembangan, it's close to top destinations like Bukit Jalil National Stadium, Mines Wonderland, Royal Museum, and Petronas Twin Towers.
Starting price: RM125
Check out Capital O Unicorn Hotel.
Capital O Hotel Ezzyhome Kebun Teh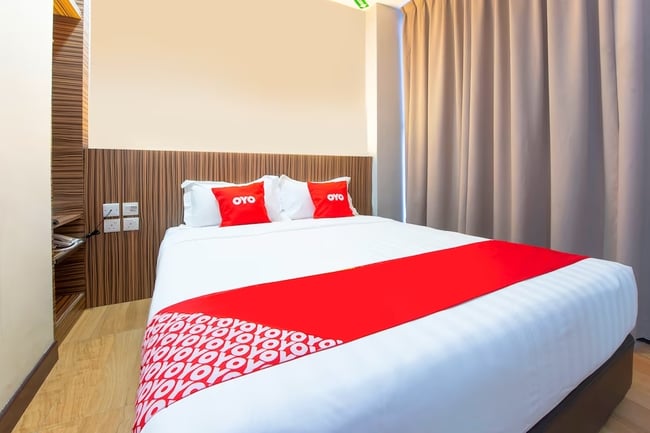 If you're visiting Johor and need a place to stay, try Capital O Hotel Ezzyhome Kebun Teh! For as low as RM95, enjoy a comfortable stay without hurting your wallet. Reviews on Google also hype over its cleanliness and friendly staff!
Starting price: RM95
Check out Capital O Hotel Ezzyhome Kebun Teh.
OYO Zenz Hotel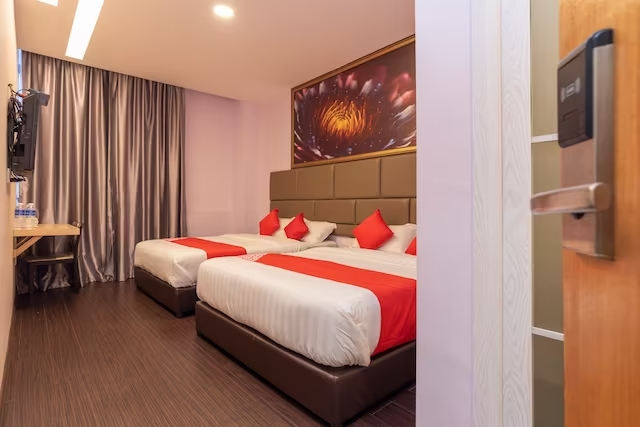 While OYO Zenz Hotel is a budget hotel, you enjoy complimentary Netflix and free WiFi whenever you book a staycation here. It also has a well-equipped fitness center, so you can work up a sweat even when you're on a holiday! Only 1 km from AEON Mall Kulai and IOI Mall Kulai, OYO Zenz Hotel is conveniently located for you to travel around!
Starting price: RM191
Check out OYO Zenz Hotel.
Capital O Atta Hotel Bukit Mertajam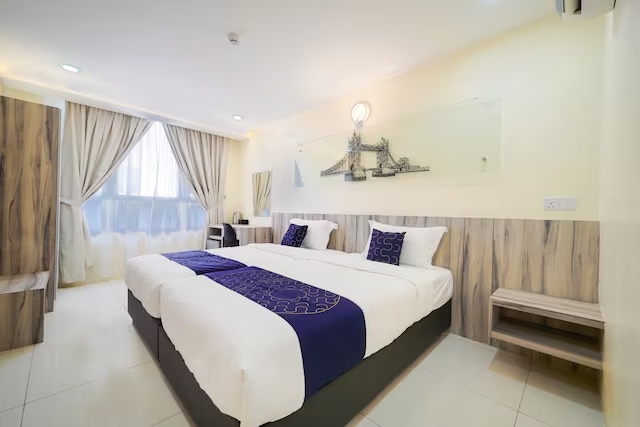 Bring your family and friends to Penang because Atta Hotel Bukit Mertajam offers spacious rooms that are decorated with modern furnishings. Enjoy the option to choose between a queen or king bed and it's also equipped with a hair dryer, mini fridge as well as free WiFi!
Starting price: RM126
Check out Capital O Atta Hotel Bukit Mertajam.