Say goodbye to 2017 and hello to 2018 that is just a few days away! Have you made up your mind on where to welcome this coming new year? If you haven't, here are some fantastic ideas for you.
Related: 10 Places to Celebrate New Year's Eve in Kuala Lumpur 2019
Where To Go For New Year's Count Down?
1. Neon Countdown, Sunway Lagoon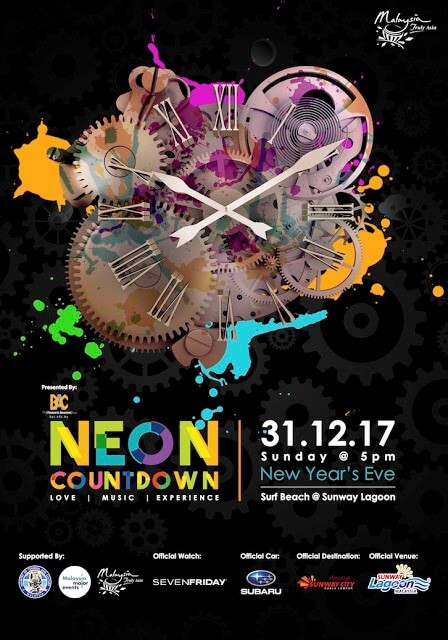 NEON COUNTDOWN features a large variety of electronic music performers on their line-up. Boasting a few unannounced special guests that will make surprise appearances throughout the night, you will get to enjoy electrifying tunes, a night of circus-style entertainers and over the top performers.
Ticket price starts from RM 128
2. Luna Bar at Pacific Regency Hotel Suites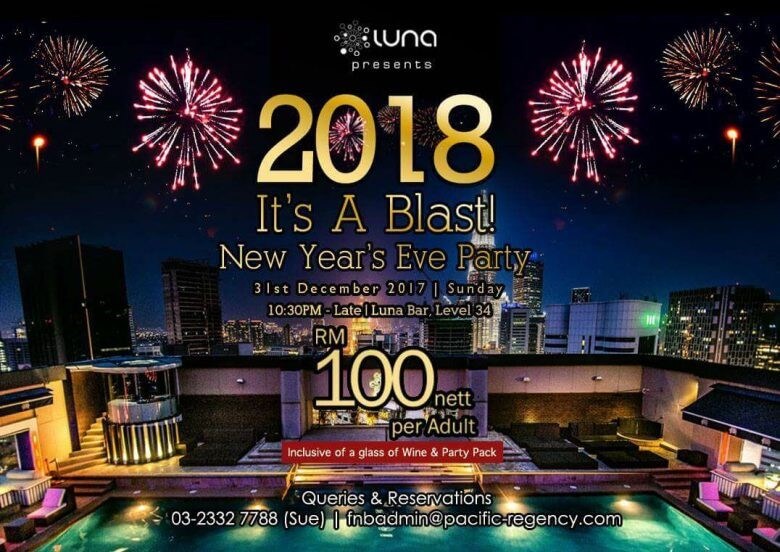 Looking for a place with the best view to catch all the fireworks and celebrate your New Year's Eve? Luna Bar is just the right place for you and your loved ones with a rooftop view of the city and you can get a glass of wine and party pack for just RM100!
If you use a great rewards credit card such as HSBC Visa Signature or Alliance Bank Platinum Visa, you can earn extra points using any of these credit cards and redeem free gifts including gadgets or vouchers later on!
Price: RM100
3. Citta Mall, Subang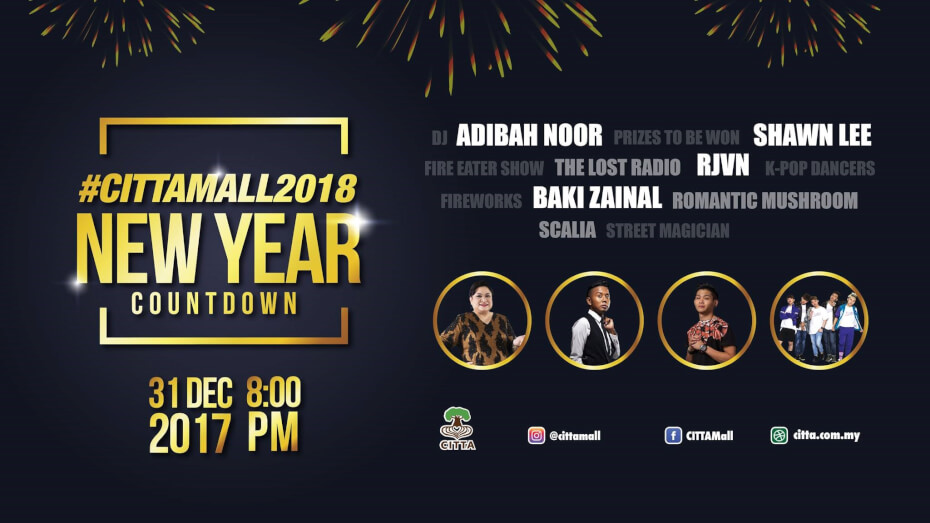 Not wanting to head down to the city? Then try to catch live performances by Shawn Lee (beatboxer), Baki Zainal, Adibah Noor or more, at Citta Mall in Ara Damansara area to celebrate this New Year's Eve.
Price: Free
4. Heli Lounge Bar, Kuala Lumpur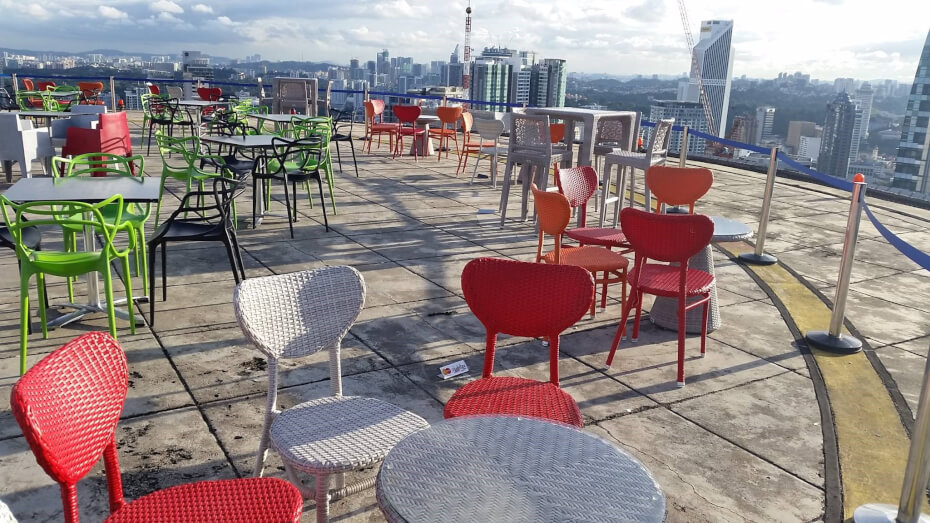 Enjoy an unihibited view of the city and fireworks performance on this used-to-be helicopter landing spot, Heli Lounge Bar. Voted one of the best rooftop bars in Kuala Lumpur, this is surely THE place to be!
Make sure you get there early or call for reservation if you want to get a table!
Price: Starting from RM 60
5. Desa Park City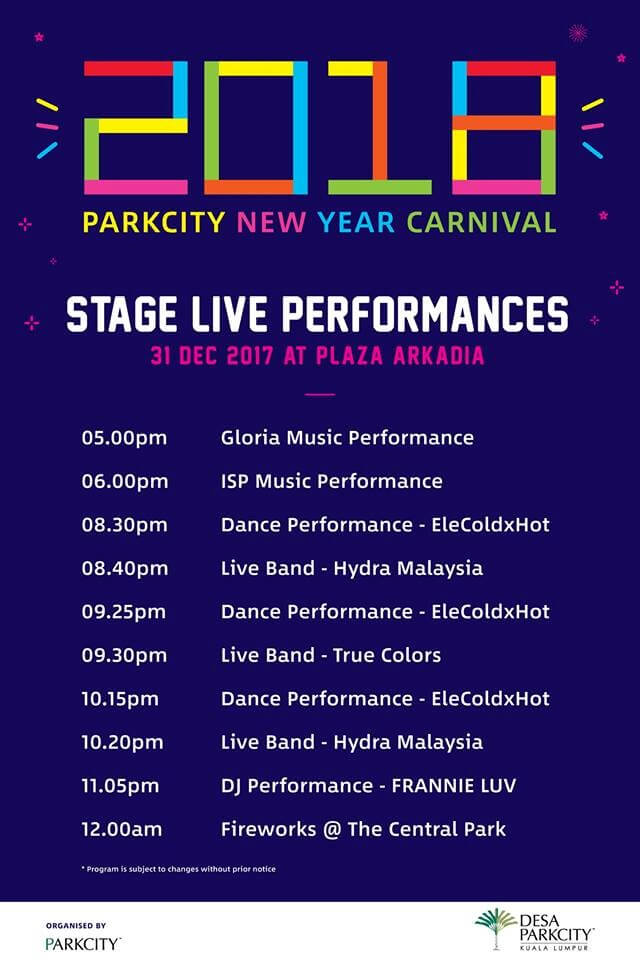 If you are looking to spend some quality time with your family, you can consider going to Desa Park City where your children can have a good time playing at the playground while the grownups can enjoy a good catch up.
One of the best things about Desa Park City is that pets are allowed at the park. So you can probably get to play around with these furry or feathery ones and share your love this New Year's Eve.
Price: Free
6. Atmosphere 360, KL Tower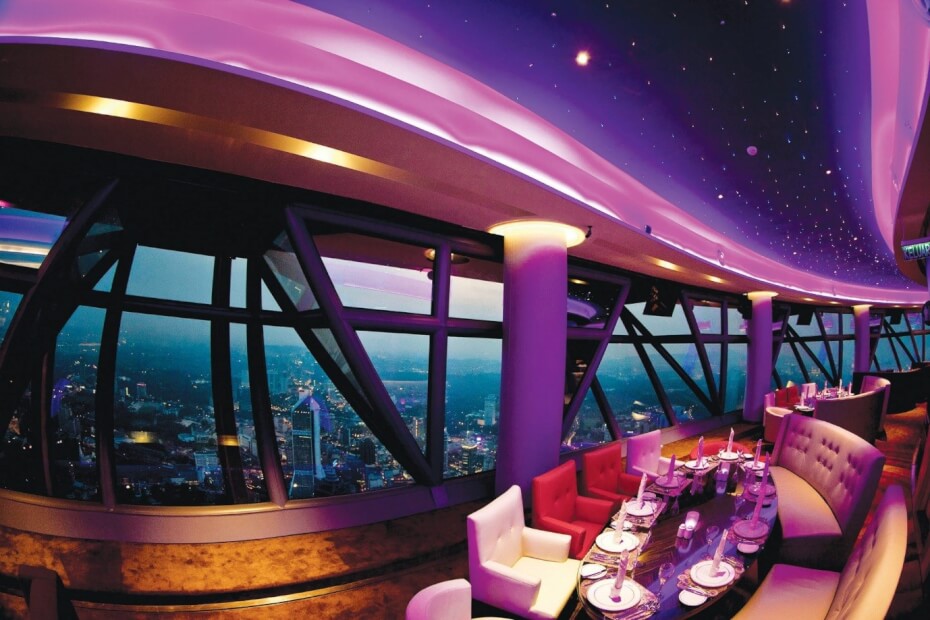 Take your loved one to Atmosphere 360, a revolving restaurant for a private dining experience. You can enjoy your meal while watching the bright skyline of Kuala Lumpur around you. Right inside KL Tower, Atmosphere 360 offers a vast array of dishes made with the finest ingredients and cooked by its resident chef. There is a buffet, a la carte options and cocktails.
Price: RM218.30
7. APW Bangsar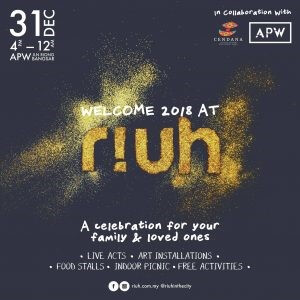 Bring your family and loved ones together to check out the food stalls, live music, traditional dances, art installations, fun-filled activities and an indoor picnic at Riuh 2018!
Price: Free
8. Feast Village, Starhill Gallery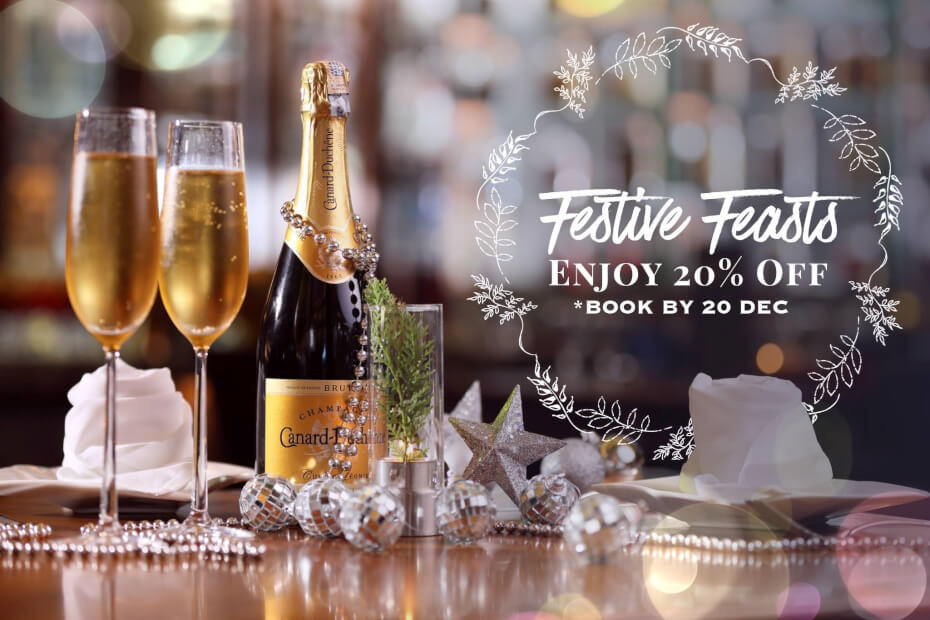 Enjoy your New Year's Eve with a buffet spread at this restaurant if you are looking for a fancy way to welcome 2018.
NEW YEAR'S EVE SEAFOOD BRUNCH BUFFET
Sunday | 31 December
12pm – 3pm
MYR 228 net per person
NEW YEAR'S EVE BIG BALLOON DROP DINNER BUFFET &
CELEBRATORY TOAST
Sunday | 31 December
7 pm – 11 pm
MYR 298 net per person
NEW YEAR'S DAY BLOODY MARY BRUNCH BUFFET
Monday | 1 January 2018
12pm – 3pm
MYR 158 net per person
That's it! We wish you a very Happy New year and don't forget to stay tuned to our blog for the latest promotions and budgeting tips.
You might also want to check out our latest article: 10 Places to Celebrate New Year's Eve 2019