Ever felt like the holiday season is still weeks away, but then reality suddenly comes crashing down and Christmas is actually in just a few days?
And even worse yet, you just realized that you don't have enough savings to get expensive and nice gifts for everyone and it's too late to shop online for bargain items or scour the internet for coupons and sweep the malls for discounted items – you still have to wrap them remember?
Related: Top 12 Money-Saving Tips for Christmas
Breathe. CompareHero.my is here to the rescue! Check out our list of last-minute gifts ideas for everyone on a low budget, where you can just dash in and out of the stores in record time and no one will even suspect that you procrastinated this year.
Christmas Gift Ideas For The Ladies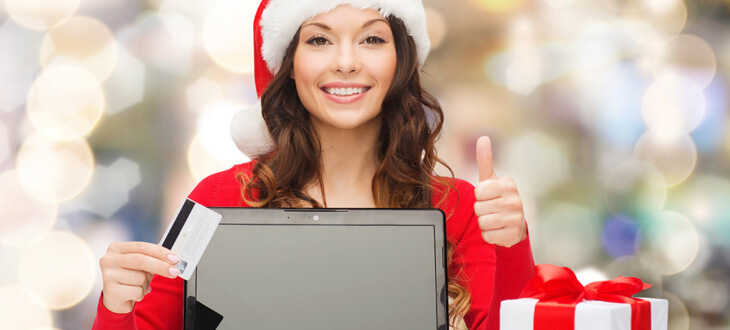 Slip-on flat shoes
Whether it's for your sister, mother, girlfriend or all of the above, there can never be enough shoes and flats are essentially a life-saver after being stuck in more-than-likely-death-trap heels all day long. Don't worry; this one is a safe bet – if you're not sure what to get her, go with basic, plain ones in black or light brown. That, coupled with the right size can do you no wrong.
Where: Vincci
Price: RM29 and above.
Tips: Check out the sales in H&M too, they've slashed some of the prices to RM25 – although the choices and sizes are limited.
Related: Practical Tips for Giving Christmas Gifts on a Budget
The Body Shop gift set
Everyone deserves heavenly scented toiletries – be it body butter, lotion, hand cream, body wash or anything along those lines. The Body Shop certainly excels at making high-quality aromatherapy products that the women in your life will certainly appreciate. What's more, they offer affordable gift sets that are kind on your budget and save you from the trouble of wrapping.
Where: The Body Shop
Price: Ranges from RM40 and above.
Accessories
This gift is great for the divas – trust us, they'll LOVE it. Nothing spells out fabulosity better than bold, statement-making accessories. If you play your cards right, you can also get some simple and lovely earrings, necklaces or bracelets for the most modest ladies in your life. There's a massive sale going on at Lovisa right now, so don't worry about having to spend too much – as long as you don't splurge on yourself.
Where: Lovisa
Price: Starts from RM10 and above.
Related: Best Christmas Buffet Deals In Klang Valley
Makeup
If you're concerned about allergies, you might want to skip this one. If you're sure that she's fine and not allergic to any makeup brands, then you've struck gold. Sure, makeup stores like Sephora have a lot to offer, but they're usually over-crowded and more often than not, way beyond your budget.
Drugstore makeup brands are a good money-saving gift idea, but did you know that Topshop offers their own line of affordable makeup? They're having an offer on their nail polish currently; two for RM29. Plus, no one would complain about you being a cheapskate once they open that gift package.
Where: Topshop
Price: Starts from RM19 and above.
Scented candles
This one is a classic, and it's a safe bet if you don't know what to get for her. The trick is to know what scent she loves best – vanilla and fruity scents are usually firm favorites. It's relaxing, calming, therapeutic, and can be placed anywhere. Typo has some really nice scented candles that come in amazing and unique designs for you to choose from.
Where: Typo
Price: RM45
Photo Book
It's simple really; a photo book is a photo album you make online. Choose a size and paper type, then upload your pictures and customize each page with backgrounds, text, clip art, and frames. With a photo book, it's easy to put your personality onto every page. Anything goes, so you can make your book your way. We've put together this guide to help you make a custom photo book that showcases your photos to their very best.
Where: Shopee
Price: From RM3 per piece
Related: Most Expensive Christmas Gifts Ever Given
Christmas Gift Ideas For The Gents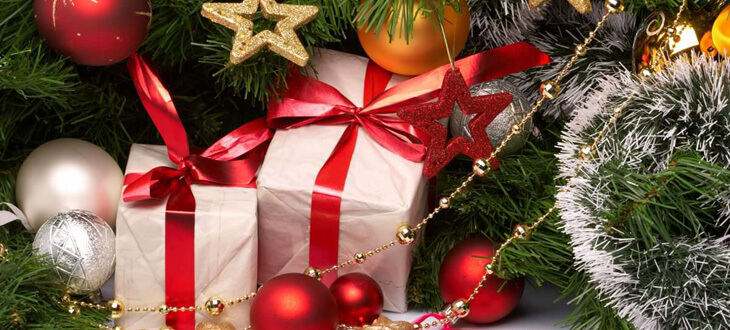 Star Wars puzzle set
He'll ADORE you – if he's a fan. Trust us, guys never grow up when it comes to these things. Besides, what with the entire Star Wars craze going on right now, it's perfectly appropriate. There is a wide range of Star Wars puzzle designs offered at BOOKXCESS, from 2D, 3D tower puzzles and even domino puzzles! BOOKXCESS offers them at unbelievably low prices, so you might even want to get one for yourself.
Where: BOOKXCESS
Price: Starts from RM7.90 onwards.
Decorated mug
If you have the time, you can save cash by buying a plain mug and personalizing it with your own artwork, but since the clock is ticking, save your creativity and dash to your nearest Typo and take your pick. Other than those with inspirational quotes, there are tons of designs that you can choose from – we totally dig the 'Heat It Up!' heat-sensitive mug that changes its design when filled with hot liquid.
Where: Typo
Price: Starts from RM30 onwards.
Fisheye lens
Is he a photography/selfie lover? Is he one of those Gen Y individuals who simply loves taking photos and 'grams them in under 10 seconds? Typo has the perfect gift for your man – the fisheye lens, and it's compatible with all smartphones. Let him express his creativity and passion with this little baby!
Where: Typo
Price: RM38
Related: 12 Ways of Christmas Shopping
8X Reward Points for Overseas & Online (Foreign Currecy) spend

5X Reward Points for Local Mall, Online (RM) spend & 1X for other spend
Posters and wall decoration
No matter if he's a geek, James Franco wannabe, or a skater boy; most guys are thrilled to see the things they love as posters on their walls. Also, it's quite an unusual gift and it really says something about your Santa skills. BOOKXCESS has hundreds of posters and quirky wall decorations (except the NSFW ones) to suit every man's taste.
Where: BOOKXCESS
Price: From RM29.90 onwards.
T-shirt
Okay, so this idea is pretty boring. But hey, at least it's not as boring as a pair of socks – yes, we're judging you, socks Santas. The good news is that it never gets old; everyone needs t-shirts. The trick is to get the high-street but affordable brands such as Pull & Bear and Topman. The plain t-shirts in Pull & Bear come in various colors and styles such as slim fit and normal fit, and they're really comfortable too.
Where: Pull & Bear
Price: From RM29.90 onwards.
Xiaomi KKF Vacuum Bottle
This is an amazing flask and a good choice too! Portable design makes it more convenient for hanging and lifting up. With 475ml of large capacity, it will satisfy your need for water drinking when you are exercising outdoors. In addition, it also has 24 hours of thermal insulation and cold insulation function. And it can be used to store boiled water, ice water, red wine, beer, coffee, porridge, soup and so on. You're worth it!
Price: RM48.16
Where: ezbuy.com
Related: 15 Money-Saving Gift Shopping Tips For Christmas
Christmas Gift Ideas For The Kids
Lego Ninjago
It's a little Lego ninja with tiny weapons in a spinning top device that flies when you pull it. The kids will go CRAZY over this.
Where: Toys 'R' Us
Price: RM39.90
Stationery set
It's a Christmas and back-to-school gift! Kids go crazy over stationery, especially the ones that come designed with all of their favorite characters. Toy 'R' Us has an abundant selection of themed stationery for both boys and girls, so be sure to check it out!
Where: Toy 'R' Us
Price: From RM6.50 onwards.
Play-Doh set
Who doesn't love Play-Doh? Also, it's unisex, so it saves you a headache from having to choose the right gift based on whether it's a boy or girl.
Where: Toys 'R' Us
Price: Starts from RM31.90 and above.
Frozen merchandise
From figurines, puzzle sets, water bottles to lunch boxes, BOOKXCESS has everything that a Frozen fan might desire, and they're super cheap too.
P/S: They also have a wide selection of Hot Wheels toy cars and various action figurines for the boys – or girls.
Where: BOOKXCESS
Price: Starts from RM5.90
Educational play-books
It's important to instill the value of knowledge into the little ones and play-books are the easiest way to capture their interest and kick start their reading habit. Whether it's a pictorial storybook, kid's guide to cooking and baking, game-books or coloring books, BOOKXCESS has got you covered.
Where: BOOKXCESS
Price: From RM9.90 onwards.
So hurry up and head out to grab some of these last-minute Christmas gifts if you need to! And if you want to get even more value for your ringgit while last-minute Christmas shopping, why don't you check out and compare rewards or cashback credit cards on CompareHero.my?
5X 360' Rewards Points for Dining, Departmental Stores & Overseas spend
1X 360' Rewards Points for Other spend
ZERO Annual Fee, FREE for life
Related: Practical Tips for Giving Christmas Gifts on a Budget