Sounds like a dream job, right?
What It's Like To Be A Personal Shopper?
Earlier, we shared some tips and insights to be a personal shopper here, and this prompted us to dig deeper for more information. We bet most of you would not have thought of turning personal shopping into a career, right? But guess what, these two ladies are doing just that which has many of us green with envy.
With luck on our side, ShopAndBox, a site famous for personal shopping throughout the world has introduced us to two Malaysians who are working as personal shoppers overseas. Thanks to the generous chief marketing officer of ShopAndBox, Rebecca Chia who also shares her insights on personal shoppers and the company's direction.
But first, meet Joie who lives in the United States and Yvonne who lives in the UK, the two Malaysians working as a full-time personal shopper with ShopAndBox.
CompareHero.my speaks to personal shoppers Joie and Yvonne from ShopAndBox
How did it all start? Tell us a bit about the background story that got you into this career.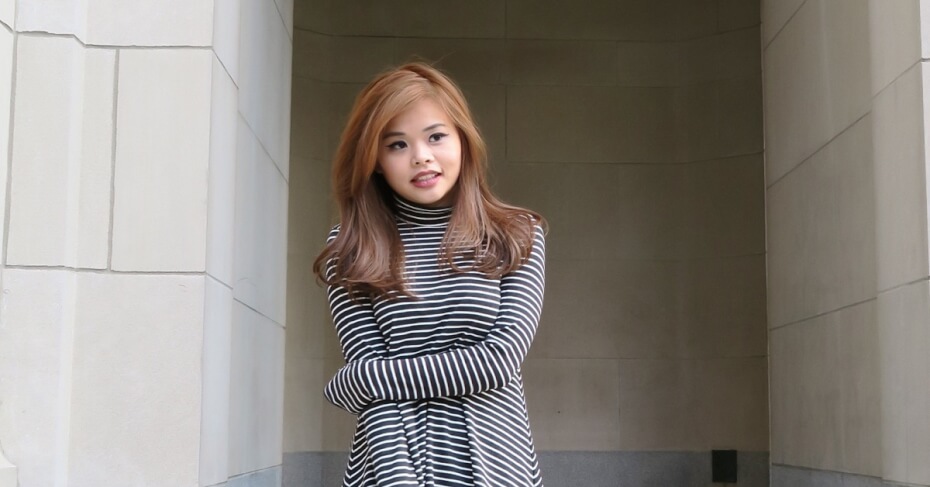 Photo: Joie (Credit: ShopAndBox)
Joie - My sister mentioned ShopandBox to me after a friend of hers used their service to buy a gift. I got curious, and after checking them out I decided to try and get involved. The idea of being able to help other people with purchasing items that are not available in their country is great! Since I am living in the US, being able to help Shoppers shop for items that are limited edition or only available here really makes my day.
Yvonne - I was introduced to ShopandBox by a friend of mine and I loved how there was a business created solely on shopping for people all over the world. I was rather intrigued by this idea so I did some research and was keen to be part of this "revolution". I'm currently studying for my Masters in Pharmacy so I have done a couple side jobs waitressing in the past few years.
As the workload increased over the years, I stopped waitressing as it consumes a lot of time and energy. Now, I focus solely on being a personal shopper and I love it because it gives me more free time and I get to work from home! As you can imagine, trying to balance both work and my studies is a little much but I'm thankful to be a part of the ShopandBox family!
Seems like it is pretty easy to sign up as a personal shopper on ShopAndBox if you are an enthusiastic shopper and have the time to do so. Check out their page here and send out your resume right away! The personal shopping service provider is still expanding its business covering more than 100 countries and currently has 200 shoppers to support its growing sales.
What is the best part about being a personal shopper?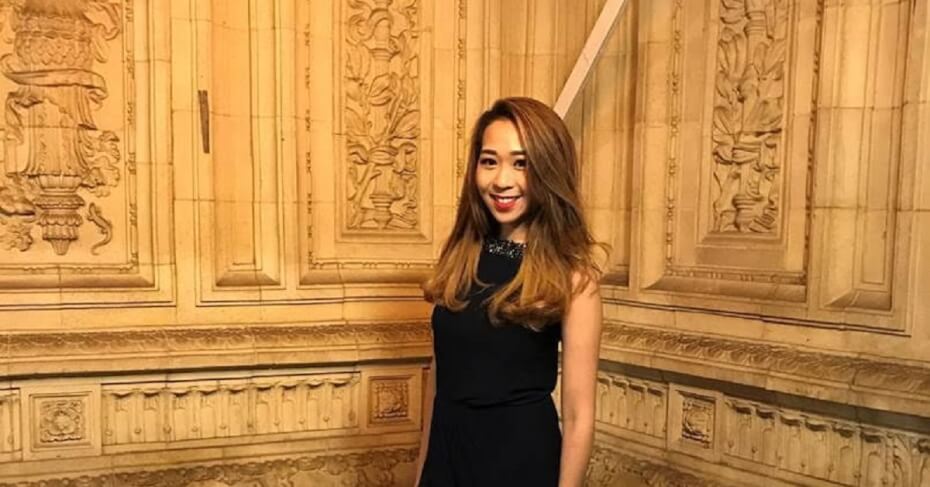 Photo: Yvonne (Credit: ShopAndBox)
Joie - Shopping! To me, it is always interesting to see what other people are buying. At the same time, I get to discover interesting products or even new brands that I didn't even know existed!
Yvonne - I get to score for the best deals/discounts for my clients like how I always do for myself! The most gratifying part of the job is the trustworthy relationships I have developed with my clients. Repeating customers are the best to shop for as I get to know about their likes and dislikes. This way, I can offer them guidance whilst shopping instead of hard selling them items that they're not interested in.
The thing that makes personal shopping appealing in Malaysia is the fact that there are many artisans and overseas brands which are not available in the local market but can be purchased by hiring a personal shopper outside the country.
If you love to chat with people from around the world and love shopping, you can be one of the personal shoppers that help customers to get what they want and earn a side income. Rebecca from ShopAndBox shares that their Korean Boxers have helped customers in Singapore and Malaysia buy tickets for the last Coldplay concert in Korea and a French Boxer who has helped a customer in Australia to get her dream Hermes Birkin bag.
What is your schedule like? How do you juggle your duties as a personal shopper?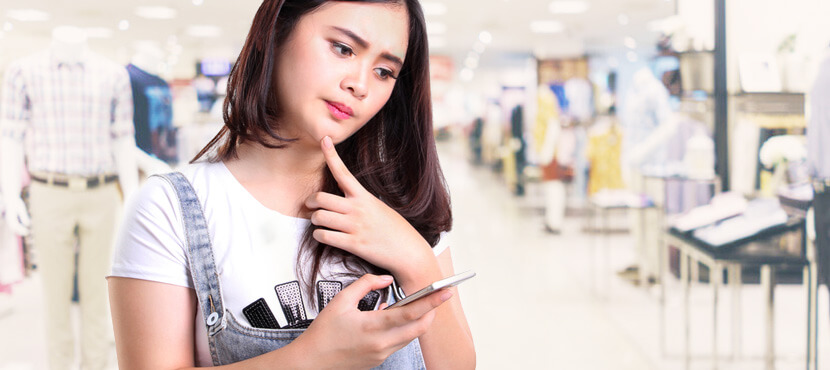 Joie – The schedule varies daily, orders come in throughout the day, but mostly at night because of the difference in time zones. Sometimes I even find myself being a night owl accepting orders. During the day, I'm usually opening and sorting packages and then prepping them to ship to shoppers the next day. If there is something that needs to be purchased in store, I would also run errands in the area so it's basically killing two birds with one stone.
Yvonne - With or without ShopandBox, I spend most of my day on any of my electronic devices. With the ShopandBox app, it is easier for me to be notified of new orders or replies from my shoppers and I usually do it on the go if I'm not that busy! But most of the online shopping will be done before I head to bed for the night. If I have to physically visit stores, I will plan ahead and ensure I visit enough stores to fulfill my client's wish list.
Generally, 80% of ShopAndBox's personal shoppers are female and their occupations vary, from students, career lady, working moms on either a full-time or part-time basis. This career works best for those who are looking for flexibility in terms of working hours and locations. Over time, you will get a better handle on your schedule as a personal shopper like both Joie and Yvonne here.
Could you share what the average monthly income is as a personal shopper?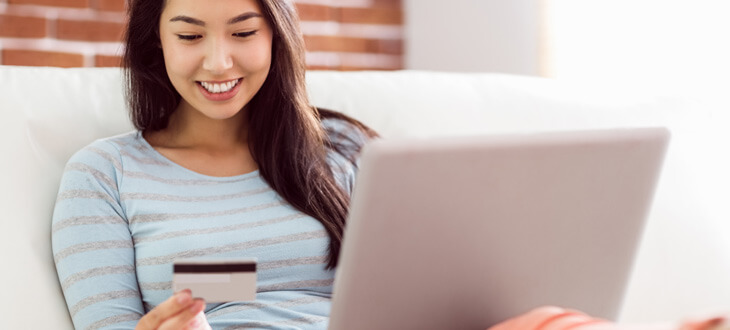 Joie - To be honest, it varies from month to month. It really depends on the number of orders I get per month! (Joie has completed 935 orders since her career started in January 2017.)
Yvonne - It really depends on how many orders you are able to fit into your schedule, so I can't really specify an income that easily. (Yvonne has completed 345 orders since she started her journey as a personal shopper in November 2015.)
Though we cannot give you an exact figure on the income you can get as a personal shopper, you can be rest assured every order you complete will be rewarding. This is proven by the two ladies here and other personal shoppers throughout the world. It is understandable that ShopAndBox shares with its personal shoppers a commission fee of 10% to 14% commission charges (personal shoppers get the chunk of it).However, it largely depends on the type, volume and value of the items which is subjective to customer's agreement for a deal to be closed.
If being a personal shopper is not your thing, find out:
If you aspire to start a business as a personal shopper and become a big name in this industry like ShopandBox that operates globally, you can get a personal loan with the lowest interest rates in the market and start your business immediately in line with your goal to become the top personal shopper!
ZERO Annual Fee, FREE for life

5X TreatsPoints for all spend on American Express Reserve Card

5% Cashbank for American Express spend