The coming of a new year is always exciting. It's the end of an eventful year and the start of a new and exciting one. However, you should start the year off with a bang! Head up one of these places in the list and you'll be sure to have an excellent New Year Eve celebration.
KLCC Park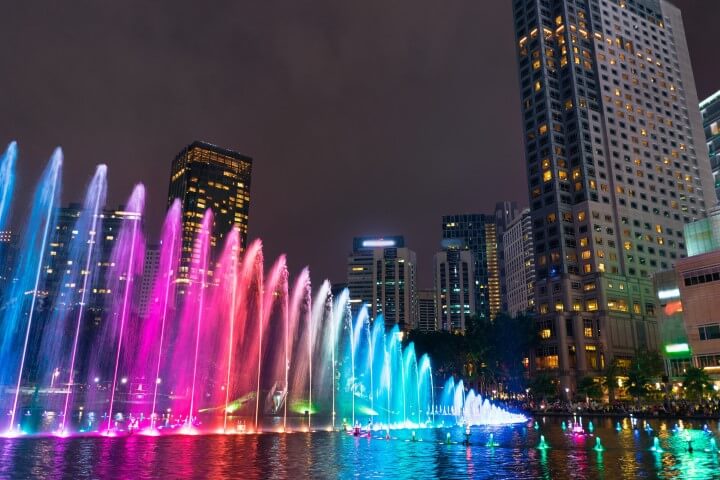 There isn't anywhere else in Malaysia that screams "being in the heart of it" quite like KLCC itself. The Twin Towers are a landmark and an icon in Malaysia. Celebrating the new year in its park is quite an experience.
Usually an escape from the hustling city-centre, KLCC park comes alive with energy on New Year's Eve. There will be performances from international and local music bands too. Being in the city centre gives you easy access to the rich F&B outlets of KL too, so you can fill up and enjoy before watching the amazing fireworks with the Petronas Twin Towers as the backdrop.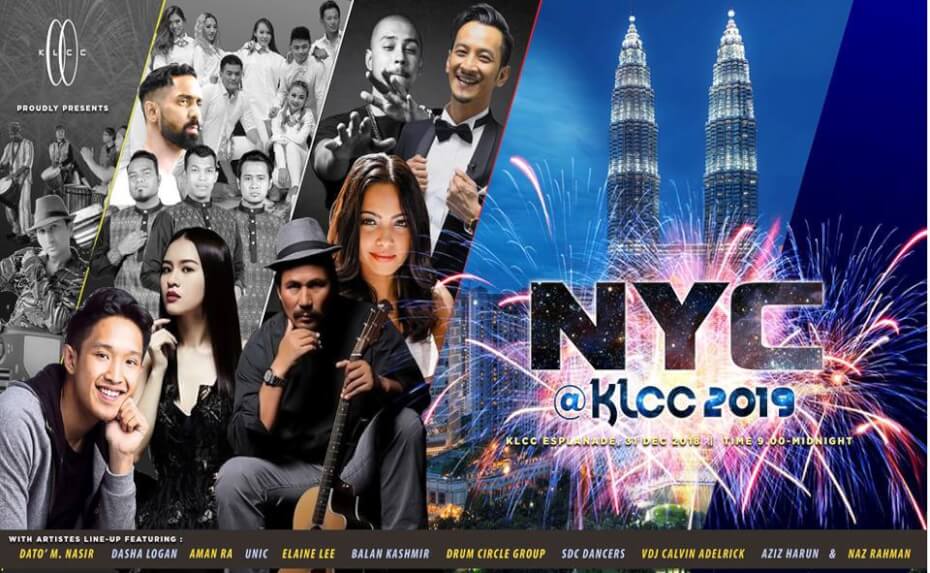 source: SuriaKLCC Facebook
TREC
One of the places to be when you think of nightlife in KL, TREC's long list of restaurants and bars will undoubtedly be filled with New Year's Eve parties and programmes. Whether you are looking to dance the night away or to have a great catch-up session to end the year at a bar, TREC is a great place to be.
Troika Sky Dining
If you'd like to live a little higher, you'll look no further than Troika Sky Dining. Troika Sky Dining has several restaurants and bars that sit a little higher (literally) than your usual establishments. You will be able to sample some of the finest meals in town, experience supper buffet, or even chill to DJs playing.
Not only are the meals amazing, but you will be treated to an amazing view of the New Year's Eve fireworks. Just make sure you get the right seat!
Heli Lounge Bar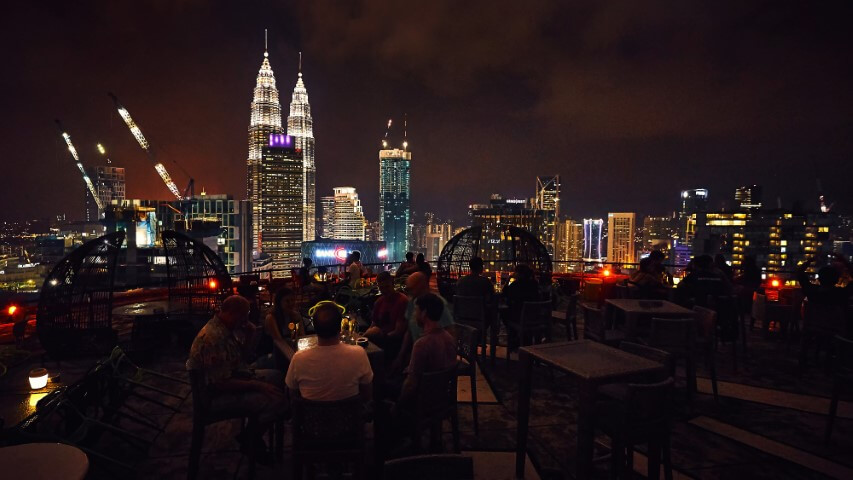 Like its name suggests, the Heli Lounge Bar is a lounge bar that has its seating arrangement on the top of a building, on a helipad. Should the weather permit, you will be treated to an excellent view of the KL skyline without borders, literally. Get there early, catch up with your friends and family, then wait for the fireworks to light up the sky.
Make a reservation
Name
Heli Lounge Bar
Address
34 Menara KH, Jalan Sultan Ismail, Bukit Bintang, 50450, Wilayah Persekutuan Kuala Lumpur
Enquiries
+603-21105034 / Facebook Page
Atmosphere 360, KL Tower
It is a breath-taking view from the revolving restaurant in KL Tower, Atmosphere 360. The wide viewing windows let you enjoy the amazing view of Kuala Lumpur. Its gentle revolving motion is soothing and allows you to capture a true 360 view of the city.
There are usually only two dining sessions: One starting from 6PM and the other from 9PM until 12.30AM. It is the latter that you will want to make reservations for the New Year's Eve. Great buffet spread, amazing city-view – what more could you ask for?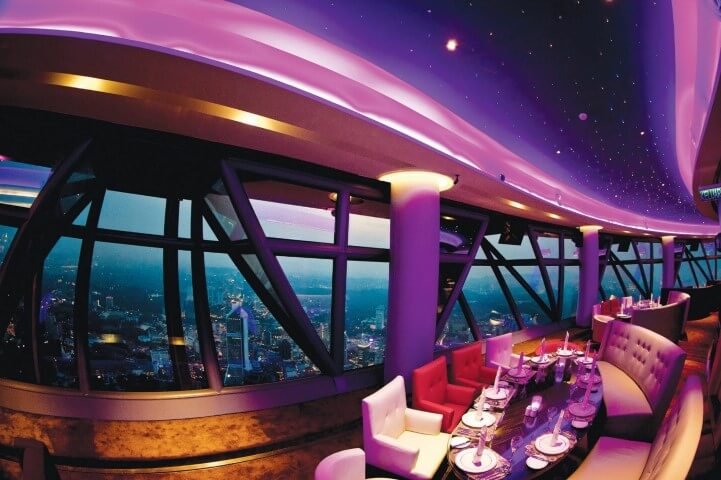 Desa Park City
As a more family-friendly alternative, Desa Park City is ideal. Its beautiful lakeside park has plenty of room for families to gather, the playground serving as the perfect past-time for children. The adults, on the other hand, can spend their time relaxing or even dining at certain restaurants before the fireworks at midnight.
The park allows pets in too. Perfect for those looking to celebrate the new year with their furry friends. If you are bringing a pet, do keep in mind that they might fear the fireworks. You would not want to trouble them nor other people at the park.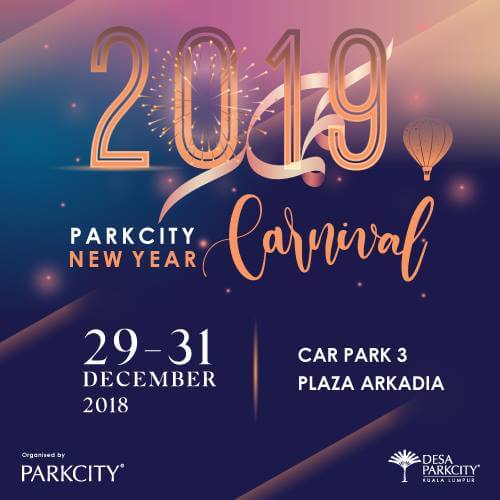 source: Desa ParkCity Facebook
The Curve
The Curve is yet another excellent place to celebrate the New Year's Eve. The curved street will be closed to vehicular access as the entire street will be converted for the celebrations. There will be concerts and live music filling the energy in the air and leading the countdown into the new year.
If you are planning to spend time in the Curve for the New Year's Eve celebrations, be there early. Get a parking, get some chow in you, and prepare for the celebrations!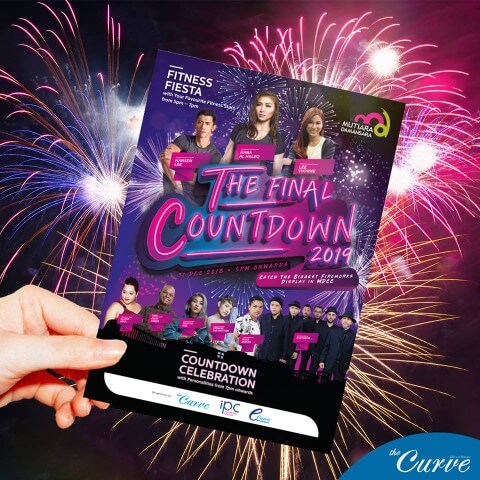 Source: The Curve Shopping Mall Facebook
Changkat, Bukit Bintang
Like TREC, Bukit Bintang is one of places where people will flock to for the nightlife. Filled with bars, pubs, and restaurants, it is almost impossible to have a shortage of great food and drinks. All you need to do is to bring the right crowd.
Bring your friends, and spend the night having fun! Dance the night away and enjoy the unique specials from each establishment, and in no time, you will hear people chanting the countdown to the new year.
More info
Name
Changkat, Bukit Bintang
Address
Bukit Bintang, Kuala Lumpur, Wilayah Persekutuan Kuala Lumpur
Location
Location map on Google
THIRTY8 Grand Hyatt
Nothing says welcoming in the new year than an excellent dining experience at one of the most respected hotels in Kuala Lumpur. Located on the 38th floor (no surprise there), THIRTY8 is a restaurant that allows for a 360-degree view of the city. The design of THIRTY8 is intended to give you a wide sense of space and elegance.
Whether you are dining there or catching a drink before the New Year, the excellent view of KL is astonishing. You can also see the kitchens put on a show as they prepare exquisite cuisines.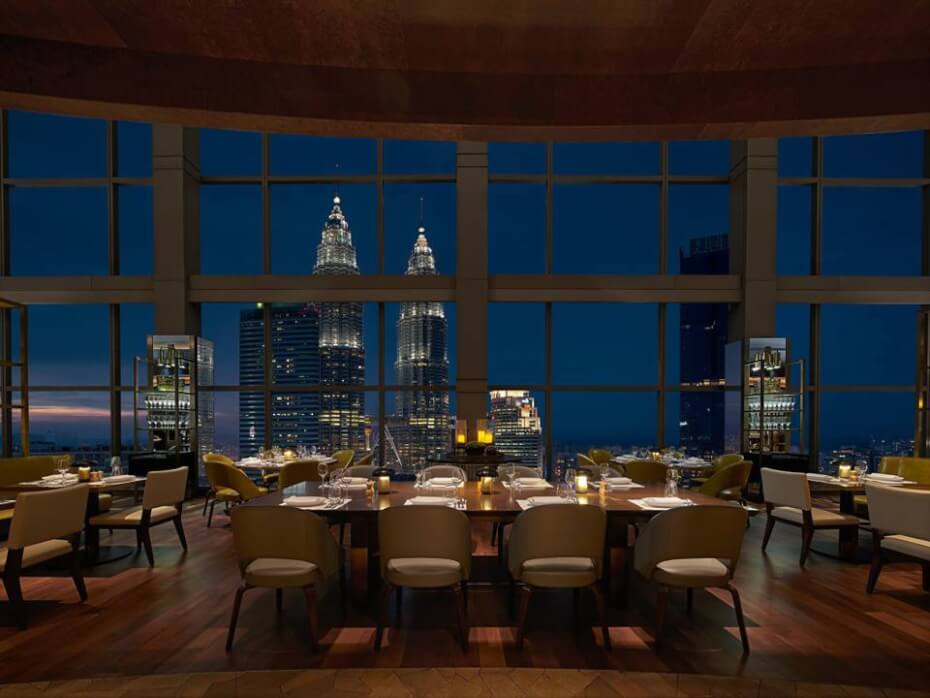 Source: Grand Hyatt Kuala Lumpur Facebook
Make a reservation
Name
THIRTY8 Restaurant, Bar & Lounge
Address
Grand Hyatt Kuala Lumpur, 12, Jalan Pinang, Kuala Lumpur, 50450 Kuala Lumpur, Federal Territory of Kuala Lumpur
Enquiries
+603-21821234 / Facebook Page / Website
Home Sweet Home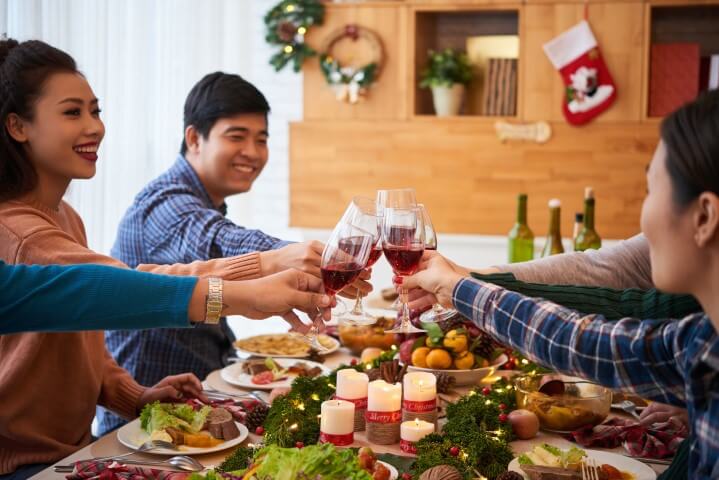 "What." - Hang on, we're being serious here.
If large crowds and loud noises aren't your thing, there is nothing wrong with staying home for your New Year's Eve celebration. In fact, it can be a celebration that is much better than those outside. Call your friends, gather your family, cook up a hearty meal, and have a wholesome time together.
You will be able to spend a more intimate time with those who matter the most with you and, depending on where you live, you may be able to catch glimpses of the fireworks. At the very least, you are bound to hear it.
Let us know where and how you prefer to celebrate the New Year's Eve.