Two of the things that everyone looks forward to during the festive period are — Christmas songs and Christmas shopping! In this time of the year, gift shopping can be a pretty stressful ordeal due to the amount of time and money involved.
Since we're in the spirit of giving, let us give you some tips on how to shop the best way possible this Christmas — all to the tune of the 12 Days of Christmas!
For the first tip of Christmas my word for you will be...a separate spending budget
1. A separate Christmas gifting budget
The first thing you'll need to do is set aside a budget. You first have to take into consideration your regular expenses before deciding on your budget. You wouldn't want your regular expenses to be disrupted just because you spent too much on gifts! Budgeting also helps you get a rough idea of the kinds of gifts you can afford to purchase.
For the second tip of Christmas my word for you will be...a shopping list
2. Make a list check it twice
Once you have your budget set aside, make a list of the number of people you are gifting to. A list helps you prioritise so you can allocate the necessary funds needed for their gifts. A list also makes your shopping a little bit more focused so you don't spend too much or on unnecessary items. You can even do a funds allocation transfer if you've spent less than expected for a person on your list — which means you can spend more on another special someone! Or if you're feeling like a bit of a Grinch, you can just chalk it up as extra savings!
Related: Top 12 Money-Saving Tips for Christmas
For the third tip of Christmas my word for you will be...know your friend
3. Know your gift recipients
You can really prevent yourself from overspending and wasting money by knowing what a person wants. Does he or she really need a high-end performance laptop when they will only use it to check emails and their Facebook profiles? You'd be better off just getting them an entry-level notebook or simple tablet. Use social media platforms as your spying tool to look for hints and clues as to the wants and needs of your gift recipients.
For the fourth tip of Christmas my word for you will be...research on deals
4. Research for best prices on gifts
Many retailers know that there is an opportunity for a festive boom in their sales and so they will execute measures to make the most out of it to bump up their bottom line. Prices are going to get slashed and discounts everywhere! If it comes down to the dollars and cents, you might want to make price comparison list of all the items you want to buy, from both brick-and-mortar and online retailers. You should also trawl online for coupon or voucher codes that you can use to get easy discounts on gifts. These are usually available on deal aggregator websites that are updated regularly with special deals and discount codes. And that brings me to tip 5.
Related: Last Minute Christmas Gift Ideas Under RM50
For the fifth tip of Christmas my word for you will be… buy all online
5. Shop Online
With online shopping, not only are you afforded the luxury of doing it from the comfort of your home, you have access to a wide selection of retailers and products with the click of a button. You can make sweeping price comparisons and cherry-pick the best deals across a host of online retailers without all the tiresome hassle associated with window shopping. Shopping online is also a great way to clock in some savings. You can take advantage the many different online offers and promotions like flash sales, coupon codes and free shipping.
For the sixth tip of Christmas my word for you will be… big shopping events
6. Seasonal Online Shopping Events
Rather than diving head first into the online shopping area be sure to first look out for any shopping events that are happening online. The festive season brings with it many great shopping events like Singles Day, Black Friday and Cyber Monday. Online retailers will latch onto these major shopping events and that means more savings from discounts and promotions. These promotions are usually not limited to only retailers.
Related: Practical Tips for Giving Christmas Gifts on a Budget
For the seventh tip of Christmas my word for you will be… enjoy some great cashback
7.Get cashback
Shoppers should look beyond retailers when looking to get the best deals and for some extra savings. One guaranteed method of saving is by shopping with cashback websites like ShopBack. Shoppers are rewarded with a certain amount of cashback (more commonly known as cash rebates) every time they shop with these websites. These cashback sites will even enhance their offerings during shopping events by giving out deals such as increased cashback and exclusive Christmas promotions. They offer cashback for over 500 online retailers, so you're bound to find the best deals on your shopping!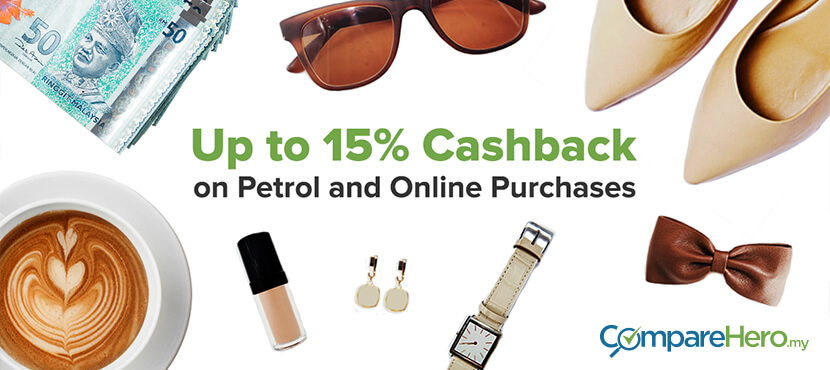 For the eighth tip of Christmas my word for you will be … to shop all year round
8. Don't wait till Christmas just around the corner to shop
Christmas isn't the only time for you to get good deals. If you only start shopping during the festive season then you'll be missing out on all the other great shopping events that happens throughout the year such as the MYCyberSale. Additionally, starting your shopping early allows you spread out your Christmas expenditure throughout the year to diffuse the otherwise huge damage to your bank account.
For the ninth tip of Christmas my word for you will be...your credit card perk
9. Use your credit card loyalty points and perks to get your gifts
If you own a credit card, chances are you are subscribed to one of the many benefits and perks it offers. Make full use of those benefits to save on your gifts. You can save by shopping at retailers with exclusive credit card rebates and discounts, or even exchange your loyalty points for a gift or two.
Related: Best Christmas Eve Dinners & Buffet Deals In Klang Valley
For the tenth tip of Christmas my word for you will be...a shopping gift card
10. Gift cards
When all else fails, you can just get a gift card. Some might even appreciate a gift card more as it affords them the freedom to get whatever they want. It is a win-win situation because you don't have to stress about figuring out what that person would want and risk wasting money on something they might not truly appreciate.
For the eleventh tip of Christmas my word for you will be ... recycling gifts is fine
11. Re-gifting
Most people are of two-minds when it comes to re-gifting. But if you're really, really serious about penny-pinching, you should take a look at the option of re-gifting. Make sure you remove all traces that can incriminate you though, because the repercussions might prove embarrassing! Although you are all about saving, be sure the re-gifted item is something that the other person might actually want. It is not always the case that one man's trash is another man's treasure.
Related: Most Expensive Christmas Gifts Ever Given
For the twelfth tip of Christmas my word for you will be… make your own presents
12. Craft your own gifts
If you're pretty good with your hands then perhaps you might want to craft your own gifts. Crafting your own gifts shows effort and it offers you the chance to personalise the gift. Most importantly, crafting your own gift is typically much cheaper than buying an item off the shelf. Remember that it is the thought that counts!
With these tips in mind, go forth and be the best Christmas shopper there is! Impress your friends and family with your thoughtfulness without breaking the bank!
Here's to a Merry Christmas and a Happy New Year!
See also: Save Money While Travelling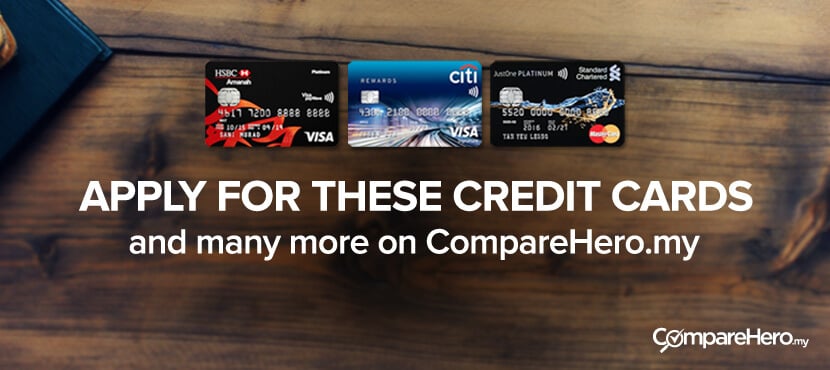 Sharizzat enjoys trawling the cyberspace for good deals to add to his already-massive collection of gadgets. He also writes for online cashback service provider, ShopBack.my. Get the perfect Christmas gift for your family and friends from over 500 merchants like Taobao, Lazada and Zalora, and earn cashback whilst doing so!
Related: 15 Money-Saving Gift Shopping Tips For Christmas
Save