Everyone wants to have good and clear skin, be it men and women. Taking care of our skin is more than just about boosting self-confidence, it's a practice of maintaining a healthy lifestyle for the largest organ in our body.
If you're a skincare freak, you've probably already known how much skincare products can cost you. From high-end to affordable brands, some may and may not work on your skin. Beauty is pain expensive, but you really don't have to go broke to have beautiful skin with the local brands we listed below.
Buying beauty products can be tricky as there are many promising options you can find. The most basic tip is to do your own research. You can get overwhelmed by the number of brands, but in this article, we are going to focus on the ones that are made in Malaysia by Malaysians.
Note that these brands destigmatise local brands that were once deemed harmful, or infamously known as timbang kilo. Many Malaysians have given positive reviews and feedback on the internet. Here are 10 affordable local skincare brands that are worth trying:
1. Kayman Beauty
View this post on Instagram
Founded in 2017, Kayman Beauty aims to inspire confidence in local beauty products made locally in Malaysia. The formulations used are produced from scratch and created to cater to Malaysian skin and climate.
Although their products are not entirely focused on organic or all-natural formulas, they use high concentrations of natural ingredients based on scientific research of what ingredients are best for the skin. The ingredients they avoid include synthetic colouring, synthetic fragrances and denatured alcohol. And most importantly, the products are cruelty-free.
Price: From RM13.50
Products: Facial cleanser, cleansing wipes, essence, serum, sheet mask, moisturiser
2. JELITÅ.KL
View this post on Instagram
JELITÅ.KL was founded in 2016 by selling off chia seeds and handcrafted skincare products, one of them including their best-selling Saffron Mist. In 2020, they started doing mass production on the product and reintroduced it as Premium Saffron Toner.
They formulate their products regardless of their natural or synthetic status as long as they are safe to use and cruelty free.
Price: From RM15
Products: Clay mask, toner
3. ZarZou Beauty
View this post on Instagram
ZarZou Beauty was established in 2019 with its first product, Brightening and Hydrating Facial Serum (BHS). Their ingredients used in their products are safe to the skin and meet the skincare product market standards.
BHS is great serum for brightening and hydrating as it will help to fade out acne scars and hyperpigmentation. It also firms the skin by delivering all day hydration and helps soothe the skin.
Price: From RM35
Products: Serum, facial mist
4. Mimpimika
View this post on Instagram
Mimpimika was established in 2016 with its mission to spread awareness on clean and healthy skincare to the general public in Malaysia. Their products are formulated to suit all skin types and tones with quality ingredients that are suitable for the skin.
Price: From RM23
Products: Facial cleanser, toner, serum
5. Alluskin
View this post on Instagram
Alluskin is founded by a former medical doctor whose passion grew towards entrepreneurship and skincare. The brand strives to formulate safe and effective skincare products for problematic, acne-prone and sensitive skin.
Price: From RM25
Products: Facial cleanser, toner / mist, serum / essence, moisturiser
6. yello
View this post on Instagram
Yello Skincare was established in 2016 by a founder who managed to clear up her own skin problems with a powerful ingredient: root-turmeric. This inspired her to produce handcrafted products based on oatmeal and turmeric to help those who are struggling with acne.
Yello has gone through a manufacturing journey and clinical studies to ensure the products they formulate are on the best and safety standards. Their products are created to cater for all skin types, ranging from normal, oily, dry, combination to sensitive skin.
Price: From RM35
Products: Oatmeal turmeric mask, brightening serum
7. SKINEATS
View this post on Instagram
SKINEATS first released solutions for dry, chapped and sensitive lips. As they grew, they decided to share and expand their products by finding the best natural remedies in everyday essentials.
They advocate to only formulate their products with natural, fine and luxurious ingredients; all naturally produced and not tested on animals. Their natural and safe ingredients have led to receiving tremendous positive feedback from customers.
Price: From RM25
Products: Lip balm, lip polish, purifying clay mask, revitalizing clay mask
8. Nature's Palette
View this post on Instagram
Nature's Palette was founded in 2017 by starting their skincare venture in handcrafting various face scrubs, body scrubs and face mists. Their products are fragrance-free and cruelty-free, formulated with only the finest ingredients.
Price: From RM37
Products: Essence, facial cleanser
9. Daughters of Malaya
View this post on Instagram
Daughters of Malaya started its business in 2019 by selling three handmade cleansing balms. As the demand rose, the productions increased and expanded to marketing various other skincare products including cleanser and moisturiser.
Price: From RM37
Products: Cleansing oil, cleansing gel, moisturiser
10. Bougas Beauty
View this post on Instagram
Bougas Beauty was established in 2017 based on its belief in producing quality skin care products that tackles the concerns of Asian's skin. They strive to cease the judgement on local products and be alongside international brands.
Price: From RM49
Products: Face scrub, sunscreen, moisturiser, facial cleanser, toner, serum
Earn rewards while shopping for your new skincare products
Did you know that you can get most of the products above online? Take the opportunity to earn more rewards and cashback while purchasing your products with these rewarding credit cards:
Standard Chartered Smart Credit Card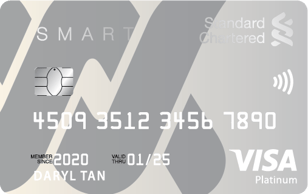 Features:
30% Cashback for e-commerce spend on Lazada, Shopee, Touch' N Go eWallet, Boost, GrabPay, Boost, Taobao, FavePay, and Zalora
6% Cashback for digital lifestyle spend at Netflix, Spotify, PlayStation, Steam, Astro, Joox, iQIYI
30% dining cashback and up to 20% off at participating restaurants
20% discount for online shopping at online stores: Lazada, PrestoMall, Shopee, Superbuy, Zalora
---

CIMB e Credit Card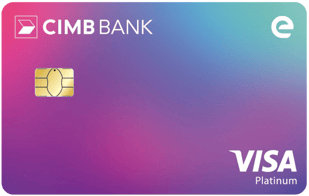 Features:
12x Bonus Points with featured partners + EDay Deals [every 10th of the month]
10x Bonus Points on online shopping, e-wallet, auto-billing, and in-store contactless payments on eDay [every 10th of the month]
5x Bonus Points on every online shopping, e-wallet and auto-billing payments on every other day
1x bonus points on in-store PIN purchase and other transactions every day
---

Lazada Citi Platinum Card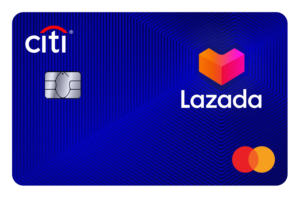 Features:
10X Citi Rewards Points for Lazada (including Lazada Wallet) spend
5X Citi Rewards Points on online & lifestyle category spends
1X and Monthly Bonus Citi Rewards points on petrol and all other spends
1,000 bonus Citi Rewards Points with min. RM1,500 monthly spend
Offset Lazada Spend via Citi Rewards Points
3 Years Annual Fee Waiver
Know your skin type and most importantly, do a patch test
Consider trying one of the above skincare products? If yes, you must first know your skin type whether it's oily, dry, combination or sensitive. Most of the brands we listed above fit for all skin types but be sure to do a patch test to make sure the product blends well with your skin.