Want to go for a holiday, but feeling the pinch of our weakened currency? Here are 7 travel destinations within Asia that will give you the most bang for your buck, despite the current economic condition.
Locations in Malaysia
If you want to escape the heat: Kundasang, Sabah
Dubbed as the "New Zealand" of Malaysia, Kundasang (pictured above) is a mountainous town located near the district of Ranau in Sabah. If you want to escape the heat and want some peace and quiet, you'll get to enjoy the chilly weather here, and you will also get the view of Mount Kinabalu. Most of the accommodation are family run, and there are no large hotels here. The average price for 1 room is RM120 per night on weekdays, and RM150 for weekends. The best way to get to Kundasang is from Kota Kinabalu which will take about 2 hours if you rent a car or charter a van or taxi as there is no public transportation there.
Tip: You can go for an excursion to the Poring Hot Spring, which is an hour's drive away from Ranau. The Poring Canopy Walkway which is Sabah's highest at 41m high is located just next to the hot spring.

If you want to enjoy an Island: Pulau Redang
Want to enjoy crystal clear water, a soft sandy beach and beautiful underwater creatures? For RM500, you can enjoy an all-inclusive package for 2 nights at Redang. A standard package for that price range will include boat transfers from the jetty to the island, 2 nights' accommodation, 6 meals and 3 boat rides for snorkelling trips. However, you will have to pay RM10 for mask and snorkelling gear rental and RM10 for life jacket rental.
Tip: If you want a party crowd, the busiest time at Redang is between April – July, while September – October are generally the quieter months, making it perfect for those looking for some peace and quiet. December – February is monsoon season and the resorts are closed.
If you want a mix of myths, legend, and sea: Langkawi
Don't be too quick to write this location off as being too mainstream or touristy. Ancient waterways, rainforest, eagle feeding, island hopping and the wonderful Telaga Tujuh Waterfalls, Langkawi has much to offer. The best way to get around Langkawi is definitely with a scooter. Scooter rentals in Langkawi range from RM 25 – RM 40 per day, while petrol is about RM2/litre. You can also rent a car if you are not keen to travel via scooter, taxis on Langkawi island are expensive so it won't be budget friendly. As for accommodation, if you will be travelling with a large group, opt for a homestay.
Otherwise, RM420 will get you a package that includes 2 nights stay at a seaside chalet for 2 and 1 unit of rental car (Viva, Myvi, Proton Wira). When in Langkawi, you can go snorkelling at Pulau Payar, swim at the Dayang Bunting lake, relax at the natural salt water hot spring at Air Hangat Village, take a skycab to enjoy the stunning sunset from the mountain and enjoy the view of Langkawi from the skybridge, which is the longest free span and curved bridge in the world. Langkawi is also a duty free area which means you enjoy imported chocolates, perfumes and more for a lower price than most places in Malaysia.
Tip: Make sure to try Bronok, the local Langkawi specialty dish made from a type of sea cucumber mixed with shredded green mango, shallots, chilies, and other spices.
8X Rewards Points for Mid Valley Megamall & The Gardens Mall spend

5X Rewards Points for Malls & 1X for Other spend
See also: Travelling Soon? Don't Make These Money Mistakes
Locations around Asia
In a move to boost traffic to and from the Association of Southeast Asian Nations (ASEAN) countries, the government is reducing airport tax rate to ASEAN countries by 50% to RM35. So aside from paying less for your flight ticket as it is closer to Malaysia with a shorter travelling duration, you can also enjoy cheaper airport tax rates!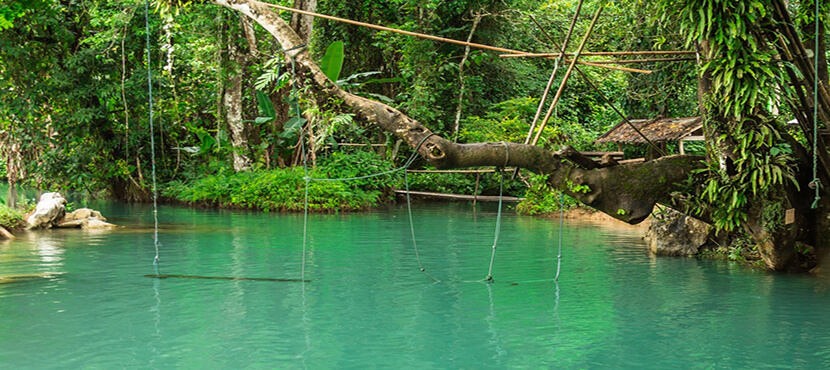 If you like history and culture: Laos
Laos is a country known for its mountainous terrain, French colonial architecture, hill tribe settlements and the various Buddhist monasteries. The capital of Laos, Vientiane is a laid-back French colonial gem, while UNESCO-heritage Luang Prabang takes the prize as being one of the most beautiful cities in the region. Luang Prabang is known for the sacred Mekong river, and also rich in French architecture that has been turned into charming boutique hotels. Among the activities to do when in Luang Prabang is to stroll at the Handicraft Night Market along Th Sisavangvong, go to the cascading Kuang Si waterfall and the famous Blue Lagoon at Vang Vieng.
If you are travelling with friends, there are many clean and modern hostels for under RM50 per night. However, if travelling with family members, you can opt for hotels or charming boutique hotels from RM150 – RM200 per night.
Tip: Bring along USD currency as it will be easier to change it to Laos currency which is Kip than if you were to use Ringgit.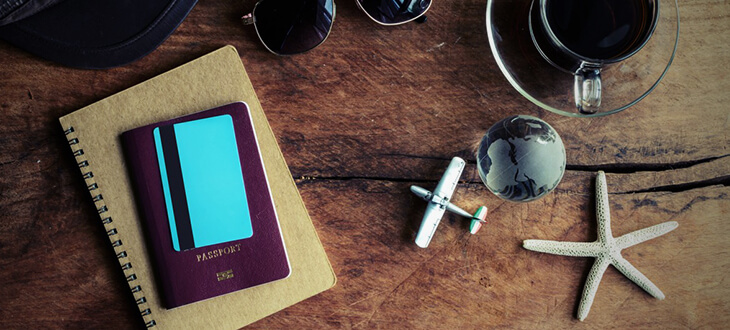 If you want clean beaches: Palawan, Philippines
Known for the best beach and island in Philippines, Palawan will be ideal for beach lovers. However, Palawan Island is quite big, therefore the recommended location to visit is the town of Puerto Princesa.
Accommodation options on this island are affordable, ranging from RM30 per night to RM160 per night, depending on the type of hotel. Activities to do here is to go snorkelling at Honda Bay, visit the must-see world famous Underground River, go for a hike and try different adventures at Ugong Rock or swim or just chill by the unspoilt beaches. At night, you can go to Iwahig River to see the magical fireflies. Since Palawan is under rated and not so popular (for now), the island is not crowded and is cheaper.
Take note that there are no direct flights from Kuala Lumpur to Palawan. You will first have to take a flight to Manila, and then get another flight from Manila to Puerto Princesa.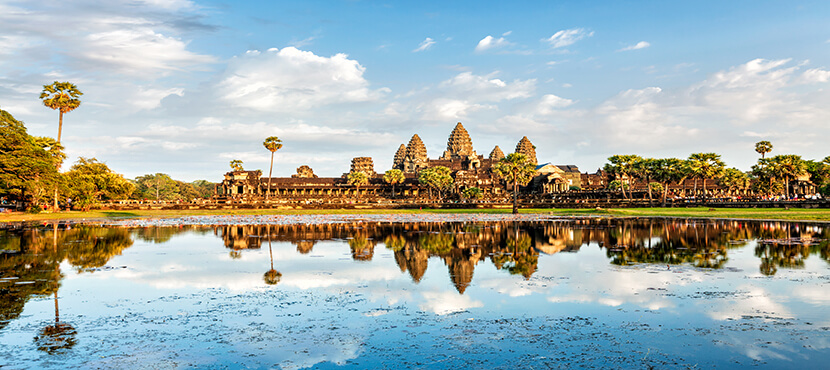 If you want to visit ancient sites: Siem Reap, Cambodia
A location sure to give you your fair share of ancient history and temple tours is the city of Siem Reap. You can wander through the ancient grounds of the famous sites, stand in the ruins of the Angkor Wat libraries and you can even see Buddhas praying at Angkor Thom. At Ta Prohm, explore the corridors and courtyards which were also the filming location of the movie Tomb Raider. The best way to avoid the crowds when visiting Angkor Wat is to rise before the sun, and then venture beyond the main temples.
Don't miss the Phare Cambodian Circus, which is on every evening. It's a mix of storytelling and circus acts by students and graduates of economically and socially challenged Cambodian youth. You'll be doing some good while enjoying yourself. A standard room at a 3 star hotel average at RM180-RM200 per night.
If you want arts and culture: Yogyakarta, Indonesia
Also known as Jogja, this Indonesian city is known for its artistic heritage and is rich with Javanese culture. Culture wise, the place to go is Kraton as cultural events from classical Javanese dance to gamelan orchestra take place every morning inside one of the Kraton's pavilions. Catch a Wayung kulit show, which is a type of shadow puppet play and is one of the traditional Javanese culture. Located just on the outskirts of the city is Indonesia's most important archaeological sites which are Borobudur and Prambanan.
As for accommodation, Jogja has hotels across various price range, but on average it would cost RM160 per night for a standard room at a 3 star hotel.
See also: 5 Reasons Your Credit Card is Better than Cash when You are Travelling
Save
Save
ZERO Annual Fee, FREE for Life

1X Happy Points for every 1RM spend

FREE BSN Zing PLUSMiles Card