With about 54% of people in Malaysia being fully vaccinated, things are slowly starting to operate as usual again. Recently, it was announced that Langkawi Island would open up for local tourism on 16th September 2021. This would be the first tourist spot that is officially welcoming visitors again since March 2020.
However, because we're not really out of the woods yet, there are standard operating procedures (SOPs) and rules set for those travelling there. If you've made a booking to go to Langkawi or are planning to, do take note of this.
1. You must be fully vaccinated against Covid-19
In order to be allowed entry into Langkawi, you must be fully vaccinated according to the definition set by the Ministry of Health.
If you received a two-dose vaccine such as Pfizer, AstraZeneca or Sinovac, you would be considered fully vaccinated two weeks after your second dose. Whereas, if you had gotten a single-shot vaccine such as Cansino or Johnson & Johnson, you'd need to wait 28 days to be considered fully vaccinated.
Do note that you can be asked for proof of vaccination at any point while you're on holiday in Langkawi, so have your MySejahtera/Covid-19 vaccination card ready.
2. Private cars aren't allowed
If you want to travel by air, you just need to make a regular flight booking directly to Langkawi. On the other hand, if you're going by road, take note that you can't drive there on your own. Instead, you must to use the services of a travel agency and have them arrange transport for you.
You'll need to use a ferry to get to Langkawi if you travel by road. Take note that ferries will operate at a lesser capacity, so do prepare to wait a bit longer.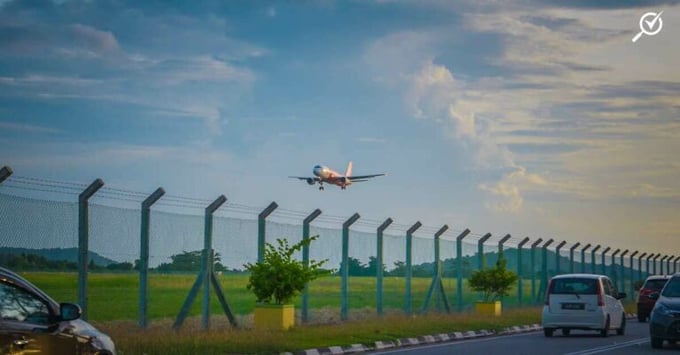 3. Police permission is only needed for road travel
Considering the fact that entering Langkawi means crossing a district or state, you would need permission from the police to do so. However, the authorities have clarified that police permission is not required for those travelling by air, only for those travelling by road from other states.
4. Kids travelling with parents
As for whether unvaccinated kids are allowed to travel with their parents, the answer is yes. The only requirement is that the parents or legal guardians themselves must be fully vaccinated.
This only applies to those under 18. If your child is 18 and above, they would be considered an adult and have to be fully vaccinated.
5. Most activities are allowed
Most activities that you would have done in Langkawi prior to Covid-19 are allowed in this travel bubble. The Ministry of Tourism, Art and Culture have listed in detail what can and cannot be done in Langkawi. The full list can be found on their website here, but essentially, you can do all of the following:
Staying at hotels & homestays and using their facilities
Activities at the beach, water sports, snorkeling, scuba diving, fishing, edutainment centers, recreational parks, extreme/adventure nature parks, farms, aquariums, zoos and other leisure and social activities
Golfing, scuba diving, cycling, angling, yachting and related activities
Bird watching, caving, mountain climbing, white water rafting, hiking, jungle trekking, camping and related activities
Museums, libraries and art galleries, cultural heritage art centres, cultural performances
Theme parks & family entertainment centres
Educational/academic visits to the Geopark Discovery Center, Balai Seni, Laman Padi
6. Additional documents you need to have
Besides your proof of vaccination, for those applying for police permission to travel, you should also have proof of your booking or receipts of any payment made for your stay. This includes any prepaid bookings for tourist activities on the island.
But even if you don't need to apply for police permission, it's good to keep these handy with you during your trip to Langkawi.
These are pretty much the general SOPs that have been released. Do note that they are subject to change and you can refer to the Ministry of Tourism's website for the latest updates.
If you're travelling to Langkawi, remember to stay safe and follow these SOPs strictly. Be as mindful as possible of others around you, so that everyone can holiday safely.
You might be excited to do some shopping on Langkawi since it's a duty-free island. To make your spending more hassle-free and safe (so you don't have to carry too much cash around), you can consider applying for a credit card. Find out more below: