A survey conducted by Malaysian think tank The Centre revealed that many Malaysians had experienced negative mental well-being of differing levels of severity during the first Movement Control Order (MCO) back in March 2020.
Now that we're in post-Covid-19 pandemic phase, everything is slowly going back to 'normal', and fellow Malaysians' mental health are expected to be improving. However, if you're having any signs of stress or depression, we urge you to seek help ASAP.

If your concern is the cost of mental healthcare, we've compiled a list of affordable mental health services that are available in the Klang Valley. These centres are able to provide their services at a low-cost rate because it is conducted by trainee psychologists and counsellors.
Note: The list below was compiled based on an updated list of affordable mental health services on Cukup Club's Instagram post. We also included a few other recommendations for your reference.
1. Aloe Mind
Aloe Mind provides online and in-person therapy sessions. You can first take a free mental health test on their website which can tell you if you're having anxiety, depression, or both. The test is available in both English and Bahasa Malaysia.
If you do decide to use their services, here are the rates.
Price for individual therapy with trainee psychologist :
Online:
RM50 for the first session (75 - 90 min)
RM50 for returning session (60 min)
In-person:
RM60 for first session (75 - 90 min)
RM50 for returning session (60 min)
Contact: 017-8038384. Alternatively, you can check out their website.
2. Malaysian Mental Health Association (MMHA)
The Malaysian Mental Health Association (MMHA) is a non-profit voluntary organisation that was founded in 1967 by a group of mental health professionals and community leaders from University Hospital, now known as University of Malaya Medical Centre.
MMHA aims to promote mental health awareness, provide support and raise the standard of treatment, prevention and research in the field of mental health.
Price:
RM50 per session (with trainee counsellors)
RM120 for the first session, RM100 for subsequent ones (with registered counsellors)
Contact: 017-6133039
3. Thrive Well (Previously known as SOLS Health)
Thrive Well is a community-based mental health facility that links children, adults, families, and communities to accessible and affordable mental health services.
They charge a subsidised fee of RM50 for those from B40 income brackets. For those who aren't in the B40 group, each session will cost RM150-250.
However, according to their FAQ, the fees or rates for assessment and psychotherapy sessions may also vary depending on a client's income and status. Subsidised rates are offered for those who are eligible.
You can reach out to them personally to get an accurate rate for the session.
Price: RM50 per session (for B40 income group)
Contact: 018-900-3247
Book an appointment here.
4. Mental Illness Awareness and Support Association (MIASA)
Founded in 2017, the Mental Illness Awareness & Support Association (MIASA), or Persatuan Kesedaran Dan Sokongan Penyakit Mental is a mental health advocacy and peer support NGO based in Selangor. It was established to promote mental health awareness, destigmatise mental health issues and provide mental health support to the public.
Besides counselling services, they also provide other types of events like online support groups and forums. Follow MIASA Facebook and Instagram page to keep updated with the latest insights and activities they're working on.
Price:
RM100 per hour (Non-members)
RM90 per hour (MIASA members)
Free for those in the B40 group
Interested to become a MIASA member? Find out more about it here.
Contact: 03-7932 1409 / 019-236 2423
5. HumanKind Community Counselling
HumanKind is a registered social enterprise based in Kuala Lumpur. It was established to improve the social and emotional well-being of all communities, especially communities that are underserved and vulnerable.
One of their missions is to provide affordable mental health services. Clients will only have to bear a RM50 fee, which covers the use of space, utilities, supervision, and administration cost related to running the service.
If you're not able to pay the fee, you can let them know in advance as it is not their policy to turn potential clients away based on their inability to pay.
In order to deliver their best service, all counselling sessions will be supervised by experienced and licensed mental health practitioners.
Price: RM50 per session
Make an appointment here.
6. MentCouch Psychology Centre
Located in Kuala Lumpur, MentCouch Psychology Centre provides various psychological and well-being services for both adults and children. They believe that mental health and psychological service should not be limited to only people with problems; it must be open to everyone in the community.
Follow MentCouch Instagram and Facebook page for upcoming promotion updates.
Price: RM100 (trial session)
Contact: 03-2712 9372
Call 03-2712 9372 or email services@mentcouch.com to make an appointment.
7. People Psychological Solutions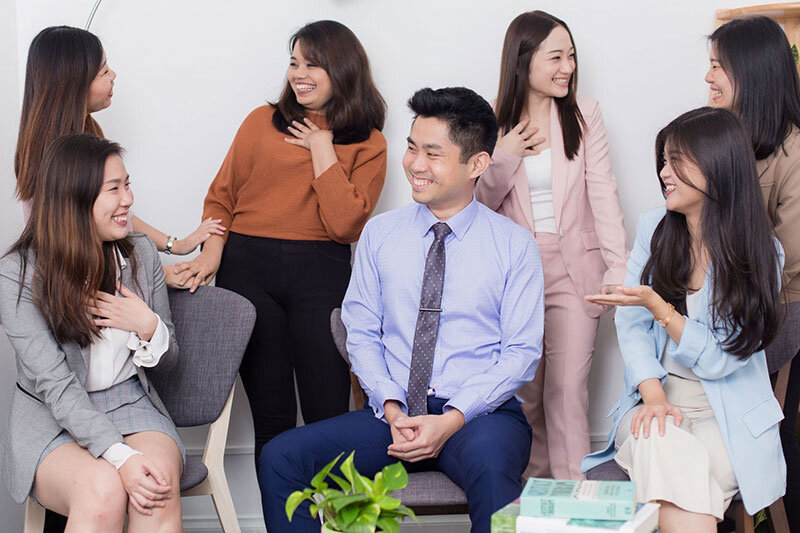 People Psychological Solutions is an evidence-based psychological service provider that provides comprehensive mental health assessments, counselling and therapy services, and corporate services for adults. All sessions are conducted in accordance with the best standard of mental health practice.
Price:
RM70 (with trainee psychologist)

RM280 (registered counsellor)
Contact: 017-899 2207 (WhatsApp)
Make an appointment via WhatsApp.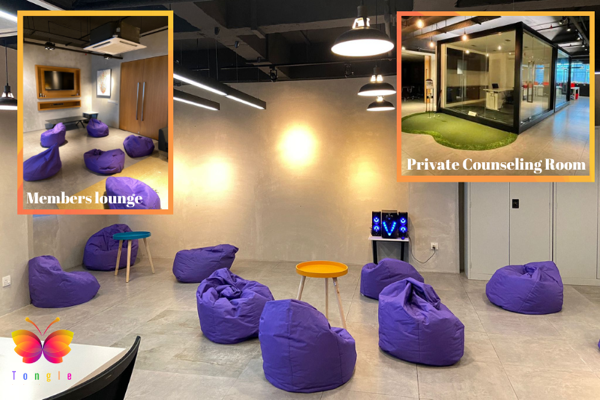 Aiming to enhance individuals' well-being, Tongle provides affordable couselling services from RM50 per session, especially for the B40 group in Malaysia.
What's interesting about Tongle is they provide a 24/7 clubhouse or a safe space where you can drop by and join any activities organized just in case you need a distraction or friends. Equipped with a meeting room, a theatre, an event space, and a co-working space, Tongle clubhouse has it all.

The best part of all, Tongle clubhouse is equipped with a certified in-house psychologist. Available to all our members anytime of the day. Services include weekly networking events, certified courses, workshops, yoga lessons as well as a guided meditation to name a few. Interested? Just drop by their center at Kelana Center Point, Petaling Jaya.
Price:
RM50 per session especially for the B40 group
Email Tongle at hello@tongle.space or call them at +60 1151116016 for more information. You can also visit their website www.tongle.space
9. Soul Mechanics
Soul Mechanics is made up of a group of licensed and registered counsellors.
They provide a range of services, such as therapy sessions and mental health assessments.
Price:
RM50 (trainee counsellor)
RM160-250 (registered counsellor)
Contact: 012-7229211
10. The Red Clinic
The Red Clinic provides services relating to psychology, dietetics and sonography. Their physical clinic is located in Jaya One, Petaling Jaya, but you can call them for more info on online consultations.
Prices:
RM 40 for a general consultation.
Contact: 0108730175
You can also make an appointment through their website.
11. Telos Mental Wellness
Located in Subang Jaya, Selangor, Telos Mental Wellness was founded by 3 good friends. Kah Seng, Kristy and Vee Vian are all licensed and registered counsellors and under Telos, they provide individual therapy as well as training and workshops.
Prices:
RM80 per session (45 minutes) for mental health screening
RM140 per session (60 minutes)
RM120 per session (60 minutes) if you book the 4-session package
All sessions are conducted by licensed and registered mental health therapists only.
Contact: 01154209007
More information is available on their website.


Bonus: Mental health service helplines
If you find yourself struggling with your mental health and need urgent help and emotional support, you can consider contacting these helplines:
Befrienders
Befrienders are a group of selected volunteers, from a variety of organisations and mental health charities, who are trained to provide support to people who are in emotional distress.
If you're feeling sad, angry, lonely, or feeling suicidal, give Befrienders a call at 03-7956 8145 anytime as they're available 24 hours daily.
Women's Aid Organisation (WAO)
If you need information on domestic violence and know someone who is experiencing abuse, you can call WAO Hotline at 03-7956 3488 or SMS/WhatsApp TINA at 018-988 8058. Both services are available 24 hours.
Talian Kasih
Talian Kasih hotline was set up as part of the Women, Family and Community Development Ministry's initiative to provide psychological support and counselling services.

You can reach out to the community support line via toll-free number at 15999 and WhatsApp at 019-2615999. The services operate 24 hours a day.


It's never too late to seek help
Making the decision to seek help for your mental health is not always easy. There are many situations that might make you rethink getting professional support, but it's never too late to take the first step. You may feel afraid or embarrassed, but it can also be the most positive move you can make.