If you're Marie Kondo-ing your closet and found some clothes that you no longer use and can't fit in anymore, you would either make a choice to sell them as preloved clothes or throw them away.
But sometimes it never seems to be worth the effort to take pictures, post them online and earn just a few Ringgit for that. The easiest and most rewarding way is to donate them to any local charity that can get all your unwanted clothes into the hands of people who can use them.
There are many charities in the Klang Valley that accept old, preloved or unwanted clothes and help distribute them to those in need. If you don't know where to go, here are some of the places you can consider:
1. Community Recycle for Charity (CRC)
Founded in 2008, Community Recycle for Charity (CRC) is a non-profit organisation that collects not only clothes but also other recyclable items like furniture, paper, glass, plastic and more and helps give them to the poor.
CRC has also installed 400 bins around the Klang Valley to encourage more people to recycle, and at the same providing convenience by dropping off the recycled items. You can view the bin locations here.
2. Salvation Army Malaysia
The Salvation Army in Malaysia has ten corps and a range of social service programmes that provide both spiritual guidance and assistance to people in need.
Red Shield Industries (RSI) is the social enterprise arm of The Salvation Army that aims to encourage people to donate their preloved items such as clothing, electrical items, furniture, books and household items that still can be used.
By using donations from the public and corporations, they generate income through its Family Thrift Stores to support their mission to provide holistic care to the community.
Drop-off locations:
Red Shield Industries Warehouse
15,Jalan Subang 7/1,Twin Park,Taman Perindustrian Subang,
47500 Subang Jaya, Selangor
Section 12 Booth, PJ
1, Jalan 12/17, Section 12,
46200 Petaling Jaya, Selangor
Kuala Lumpur Corps & Community Service
1, Lingkungan Hujan, Taman OUG
58200 Kuala Lumpur
Related: 5 Supermarket Store Brand Items That Can Save You Money
3. Kechara Soup Kitchen
Kechara Soup Kitchen is an organisation that collects surplus food from hypermarkets, wet markets, hotels and bakeries, and distributes them to those in need. The team consists of dedicated members who are passionate in serving the poor and homeless in the community.
Besides food, they also accept preloved clothes, toys, umbrellas, shoes and other unused items. These donated items will be given to the recipients of their feeding programs.
Drop-off locations:
10, Jalan Seri Rejang 3, Setapak Jaya, 53200 Kuala Lumpur
Monday to Friday, 10.00am to 5.00pm
Saturday, 11.00am to 2.00pm
Block D, 63-67 The Suites, Level P1,
72A, Jalan Profesor Diraja Ungku Aziz,
Jaya One, 46200 Petaling Jaya
Sunday, 10.00am to 6.00pm
4. Kloth Cares
Kloth Cares is a Malaysian social entrepreneurship movement that aims to keep fabrics and plastics away from landfills by giving them new life and purpose. They reuse unused clothes for bundle shops and donate to those in need.
Their approach focuses on managing fabric and textile wastes by staying true to the 5R principles of "Rethink, Reduce, Reuse, Repurpose and Recycle".
View this post on Instagram
Find Kloth Cares Bin locations here.
5. Kedai BLESS
Kedai BLESS is an outlet store that collects and sells preloved clothes in their thrift stores. Rejected donations that cannot be sold at their outlets will be sent to the Shuang Fu (Dual Blessing Bhd) organisation for people with disabilities (PWD).
Not encouraging wasting, Kedai BLESS makes sure that all donated items so that they won't let it all go to waste. All proceeds and sales made from the thrifted stores will be contributed to the charitable organisations that they work with.
Outlets:
MIDVALLEY MEGAMALL
Unit CP-01, Level P1
Center Court Midvalley Megamall,
59200 Kuala Lumpur
One Utama Shopping Centre (Old Wing)
LG126 (one floor down from The Body Shop)
Lebuh Bandar Utama,
47800 Petaling Jaya, Selangor.
Click here to find out other locations.
6. H&M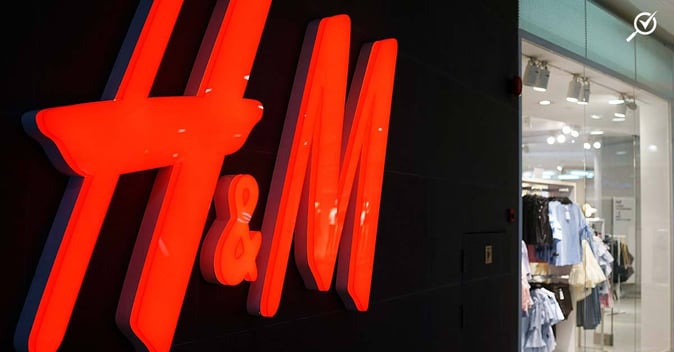 H&M runs a global garment collection initiative to promote a "sustainable fashion future". This garment collecting program is available at all H&M stores in Malaysia. The best part is you will receive one voucher of 15% off one item for every bag of unwanted garments you donated with a maximum of two vouchers per day.
View H&M store locations in Malaysia here.
Keep your home clutter-free and help those in need
There are many benefits of donating your clothes, one of them include helping those who cannot afford to wear comfortable clothes. Some of the organisations we listed above turn the donated clothes for monetary donation and contribute the proceeds for charitable causes. You also want to keep your closet packed with clothes you no longer need and wear, hence, donating is the best way for you to get the space you need in the closet.
Also read: