One way to give back to society during this time is to support small businesses around you to stay afloat. In this article, we'll be covering not just small businesses, but small businesses that support a social cause.
In simple terms, when you support these businesses, you'll also be contributing to a particular group in your community that needs that support.
1. Tender Hearts Café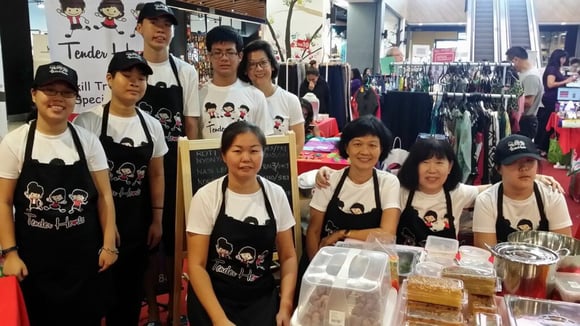 Image via Facebook
This café is located in Subang Jaya and it was founded in 2016 by a mother with a special needs child. She wanted to provide job opportunities for those with special needs because they face discrimination in most places.
Today, Tender Hearts has 21 special needs staff working for them and they handle a variety of tasks in the café, from preparing the food to manning the cash register.
How to support: Order via online delivery or in-store takeaway
Location: Lot 2.17, Level 2 Summit USJ, Persiaran Kewajipan, 47600 Subang Jaya, Selangor
Contact: 016-216 2188 or @tenderheartsmalaysia on Instagram
2. Fugeelah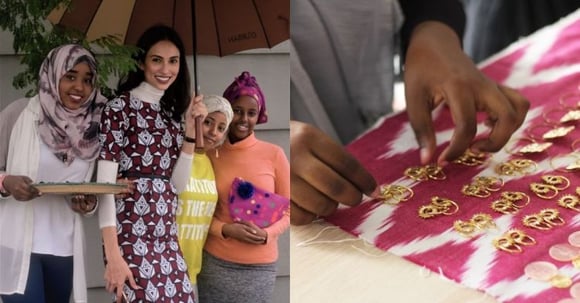 Image from BM Global
In 2009, former Miss World & Miss Universe Deborah Henry founded Fugee School for refugee kids who don't have easy access to education. After that, she founded Fugeelah, a jewelry line, to help fund the school.
Fugeelah's designs come from an in-house designer, but the jewellery is also made by some of the students who are refugees. Proceeds from the accessories bought on Fugeelah are directed towards Fugee School so that it can continue running.
How to support: Buy their handmade jewellery on their website or in-store
Location: No. 18, Jalan Damansara Permai, Bukit Damansara, 50490 Kuala Lumpur, Wilayah Persekutuan Kuala Lumpur
Contact: @fugee_lah on Instagram
3. Autism Café Project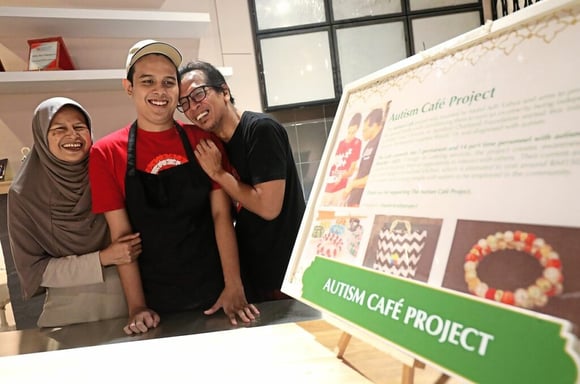 Image from The Star
They are currently situated in Damen Mall in Subang Jaya, and you can order takeaway during the MCO or order food delivery.
How to support: Order via online delivery or in-store takeaway
Location: LG-12, DaMen Mall, Usj 1, 47600 Subang Jaya, Selangor
Contact: 012-349 0813 or @austimcafeproject on Instagram
4. Earth Heir

Image from Hati.my
Earth Heir works with over 100 artisans and another core group of 40 traditional artisans and refugees in Malaysia. These artisans craft handmade jewellery, handbags and other accessories to support their families and themselves.
By purchasing something from Earth Heir, you will be supporting marginalized and underprivileged groups of people in Malaysia to help sustain themselves.
How to support: Buy their handmade items on their website or in-store
Location: 102, First Floor, Lorong Mamanda 2, 68000 Ampang Jaya, Selangor
Contact: 013-211 7994 or @earthheir on Instagram
5. Langit Collective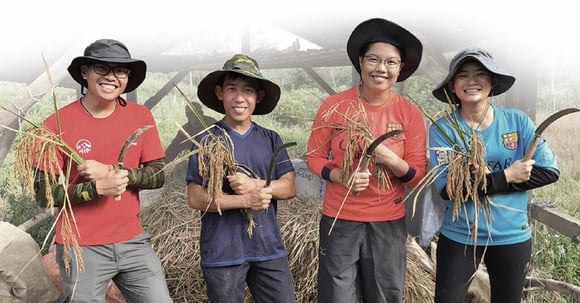 Image from Vulcan Post
Langit's aim is to bring fresh, organic produce by farmers in East Malaysia to your table. It can be difficult for farmers in rural areas to sell their products easily to those residing far away, so Langit's role is to bridge that distance.
In case you were wondering, 35% of retail sales are channelled to the farmers.
How to support: Buy their products on their website
Location: 23-0, Jalan Delima 19/KS9, Bandar Parklands, 41200 Klang, Selangor
Contact: 03-2388 4603 or @langitcollective on Instagram
6. PichaEats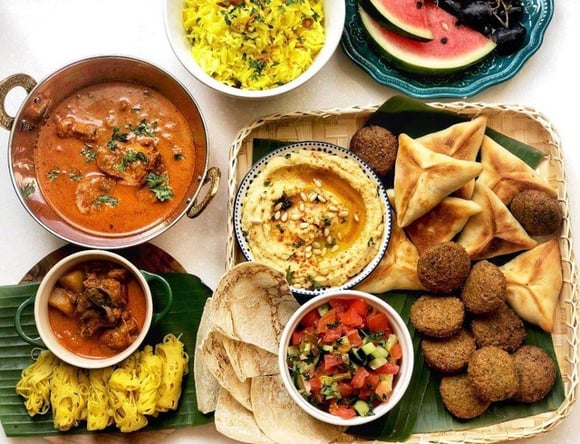 Image from VMO Rocks
Similar to Fugeelah and Earth Heir that works with refugees, PichaEats also aims to empower the refugee community. The difference is that PichaEats provides meals from a variety of cuisines such as Palestinian, Iraqi, Syrian, Afghan and more.
These meals are cooked by the refugees themselves, and the sales from the meals allow them to support themselves.
How to support: Order via online delivery or in-store takeaway
Location: 3-G-7, Complex Cantonment Exchange, 698, Jalan Sultan Azlan Shah, Taman Bamboo, 51200 Kuala Lumpur
Contact: 012-679 4353 or @pichaeats on Instagram
7. Dialogue Includes All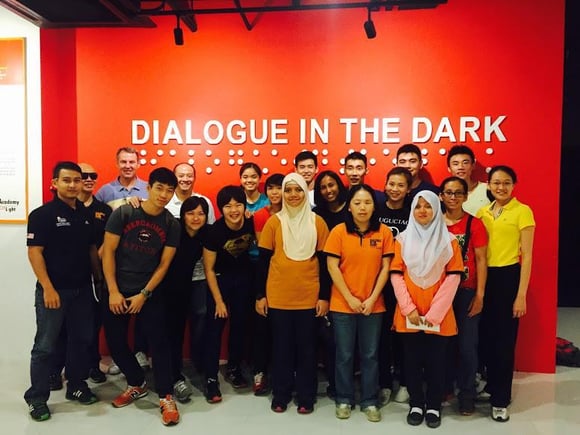 Image from Ticket2U
Previously known as Dialogue in the Dark Malaysia, Dialogue Include All advocates for more inclusiveness for those with special needs. They aim to educate the public on the difficulties faced by this group of people, and they also provide work opportunities for them.
A lot goes on here. For starters, they have a donation campaign which you can pledge to. There are also workshops and other initiatives such as Malaysian Eye Patient Society and Dogs for Sight, a programme to do with guide dogs. Besides that, they even have a café you can order takeaway or online delivery from!
How to support: Pledge donations, join workshops/courses, order from their café
Location: LG-05-06, Lower Ground Floor, The Weld,No 76, Jalan Raja Chulan, 50200 Kuala Lumpur
Contact: 018-918 5380 or @dialogueincludes on Instagram
It's a tough time for everyone, but if you're able to help out someone who's in need, please do so. Besides businesses that you can support, we also have a list of 10 charities you can donate to below: