Thank god technology continues to evolve and life gets easier each day! Not being dramatic, but imagine if we don't have an instant option for a fund transfer like DuitNow? Imagine waiting a few working days for funds to transfer...
Before we dive into details on DuitNow, let's pause and talk about another option to transfer money locally which is the Interbank Giro (IBG).
Interbank Giro transfer is one of the ways for customers to move money to other accounts, and pay credit card bills or loans. Usually, an IBG transfer will take some time before it's reflected depending on a few factors such as the time you transfer the fund and bank cut-off time. Learn more, here.
If you want to send or receive money instantly, opt for DuitNow!
What is DuitNow?
Launched in 2018, you can transfer money instantly and securely with just the recipient's phone number, MyKad, Passport number, Army/Police number, or Business Registration number.
Which bank supports DuitNow?
Currently, you can register with DuitNow and perform transfers via more than 17 banks in Malaysia, including:
Maybank
HSBC
RHB
UOB
Click

here

for the complete list of participating banks.
Do I need to register to transfer money via DuitNow?
No registration is required to transfer money via DuitNow. However, you do need to perform a one-time registration in order to receive money via DuitNow Transfer.
How to register for DuitNow Transfer?
You only need to register for DuitNow Transfer if you're going to receive money via DuitNow Transfer.
If you're transferring money, no registration is needed. Refer below for step by step to register for DuitNow Transfer:
Step 1: Log on to your choice of Internet or Mobile Banking. Register by selecting your DuitNow IDs (MyKad or Phone Number).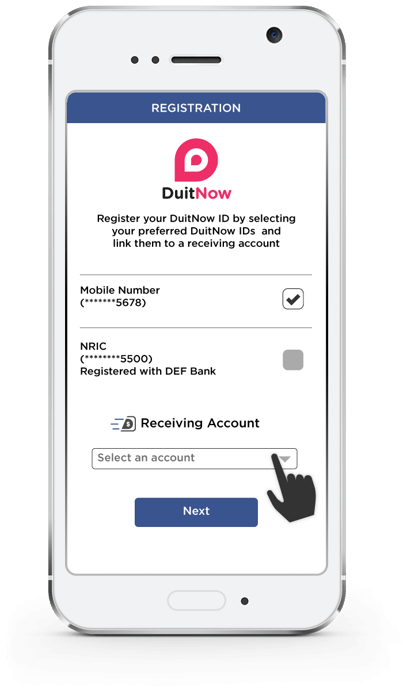 Source: DuitNow.my
Step 2: Make sure all information such as DuitNow IDs and the receiving account details are correct before clicking the confirm button.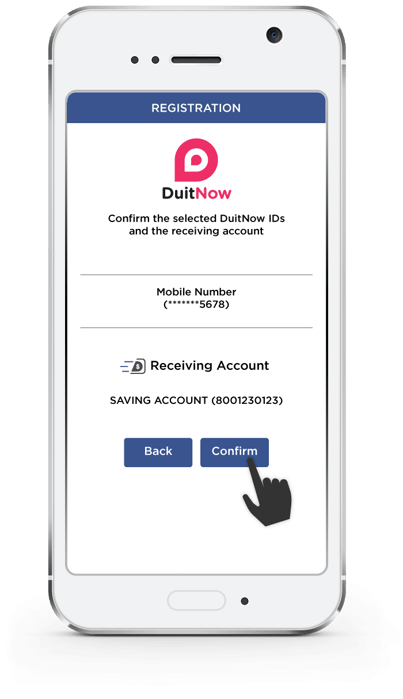 Source: DuitNow.my
Step 3: You're all set!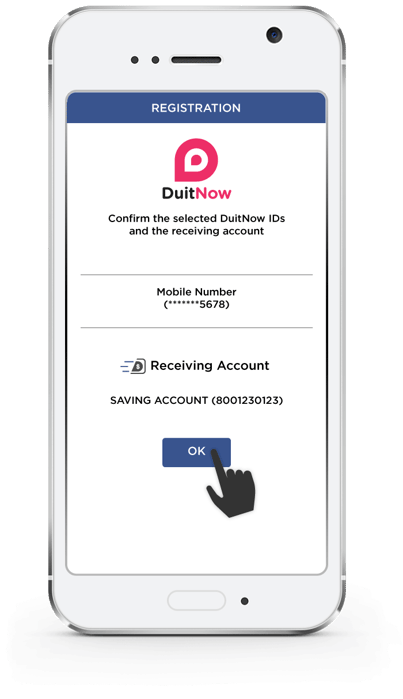 Source: DuitNow.my
Alternatively, you can watch this video for a simple guide on how to register DuitNow via your preferred bank.
Source: DuitNow.my
How can I receive payment via DuitNow?
Payers can transfer or pay you via your registered DuitNow ID. If you haven't registered yet, learn how to do so, above.
Are there any fees or charges to use DuitNow?
No! It's FREE to send and receive money up to RM5,000. There will be an RM0.50 fee for transactions above RM5,000. However, this fee differs depending on each bank. Some banks will waive this fee.
What are other services offered by DuitNow?
Aside from transferring money locally, you can also use DuitNow QR which allows you to make payments and receive money from any participating banks and eWallets.
Read more on how to pay and transfer money with DuitNow QR in this link, here.
Another service offered is DuitNow Request. It's a service that enables you or businesses to send digital requests to collect funds from a payer. You can send payment requests at any time and is available via e-Wallet, Mobile, and Internet Banking.
Check out this visual on how to use the DuitNow Request service: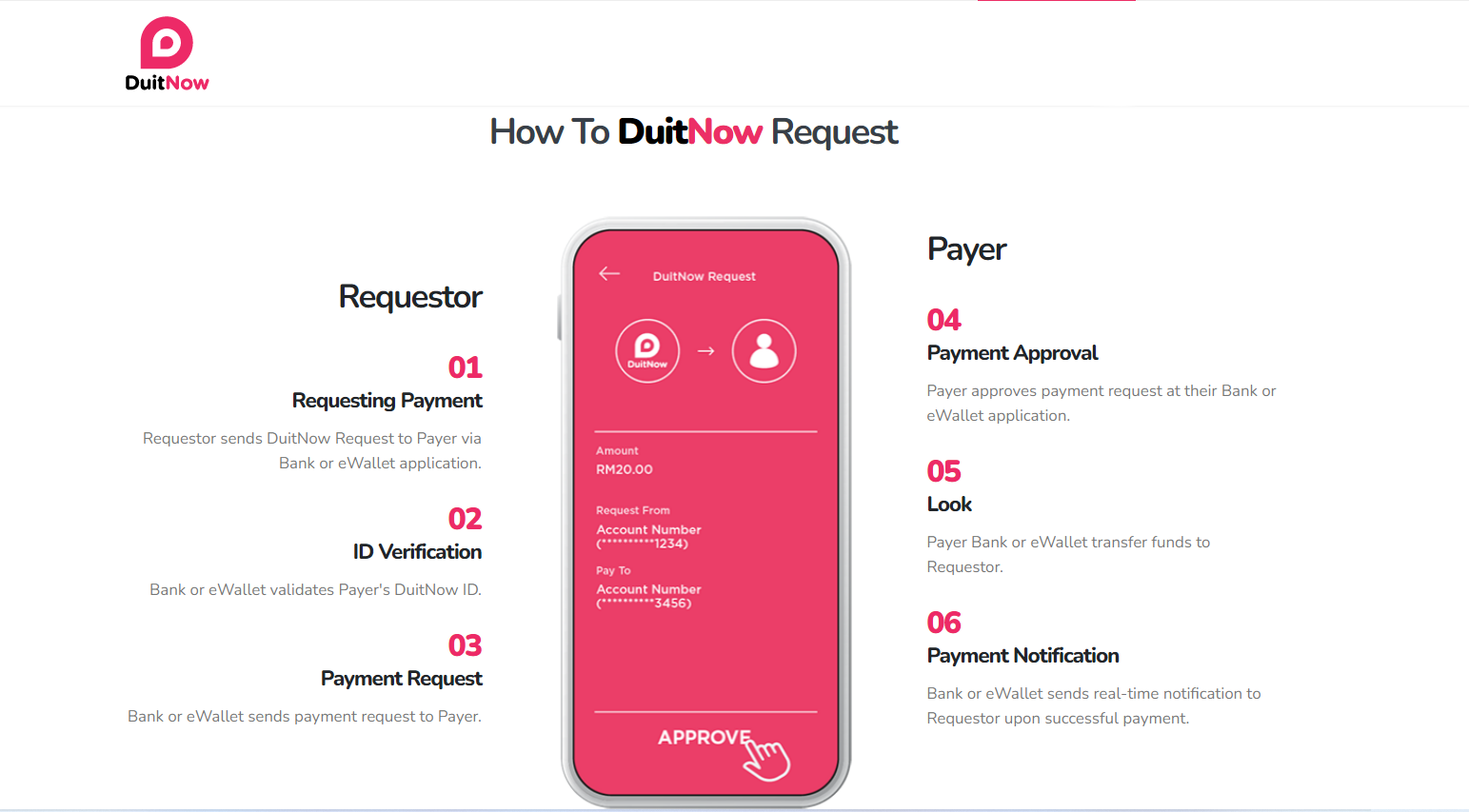 Source: DuitNow.my
Now that you've understood how to register and use DuitNow, stand a chance to win up to RM500 Cash via DuitNow when you apply for Credit Cards with CompareHero. Here are amazing deals you can win cash prizes via DuitNow!
Deal #1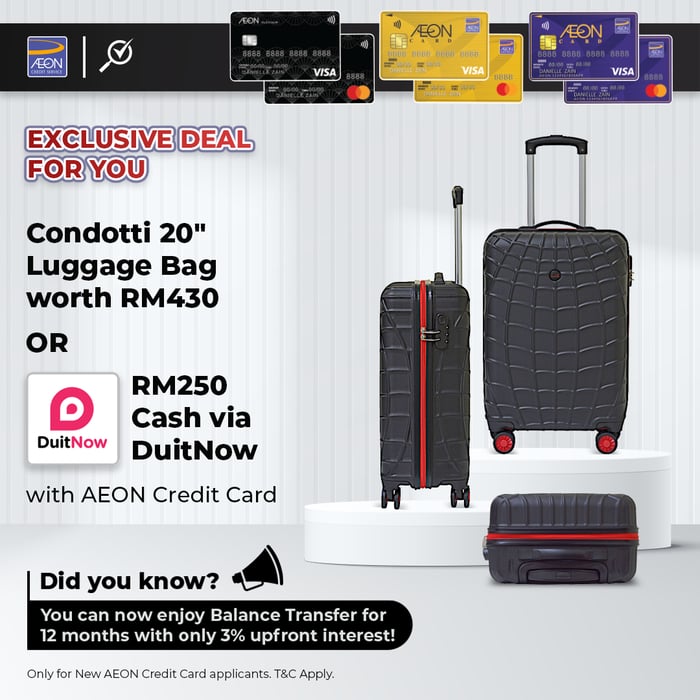 Win RM250 Cash via DuitNow or bring home Condotti 20" Luggage Bag worth RM430 when you successfully apply, activate & spend for an AEON Credit Card. Apply before 14 September 2022, here!
Deal #2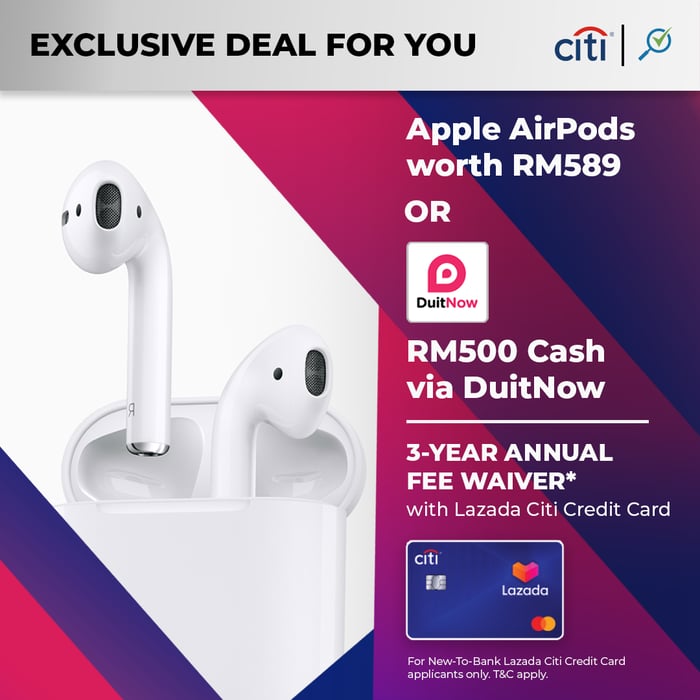 Stand a chance to win RM500 Cash via DuitNow or a brand new Apple AirPods worth RM589 when you apply, activate, and spend with Lazada Citi Credit Card by 18 September. Register your interest, here.